Best Father's Day Walking Sticks 2022
Friday, 12 November 2021 | Eugene
Father's day is just around the corner, so it's time to start thinking about how to thank dad for all he's done for you. While there are plenty of techy gizmos out there to occupy his time, it can be hard to find a gift that will make an impression that will last longer than the day itself. A walking stick is always a great option, as it provides a unique way to help you appreciate the world around you, and will maintain its beauty and versatility for years to come.
That raises the question: with so many walking sticks out there, how are you to choose the right one for dad? Well, at WalkingSticks.co.uk, we wouldn't be living up to our name if we didn't know how to help. We've put together five of our top picks for a great father's day gift, combining the beauty of nature with a sturdy, long-lasting gift that will have the rest of your family wondering why they didn't think of it first.
Antler Thumbstick Handle Walking Stick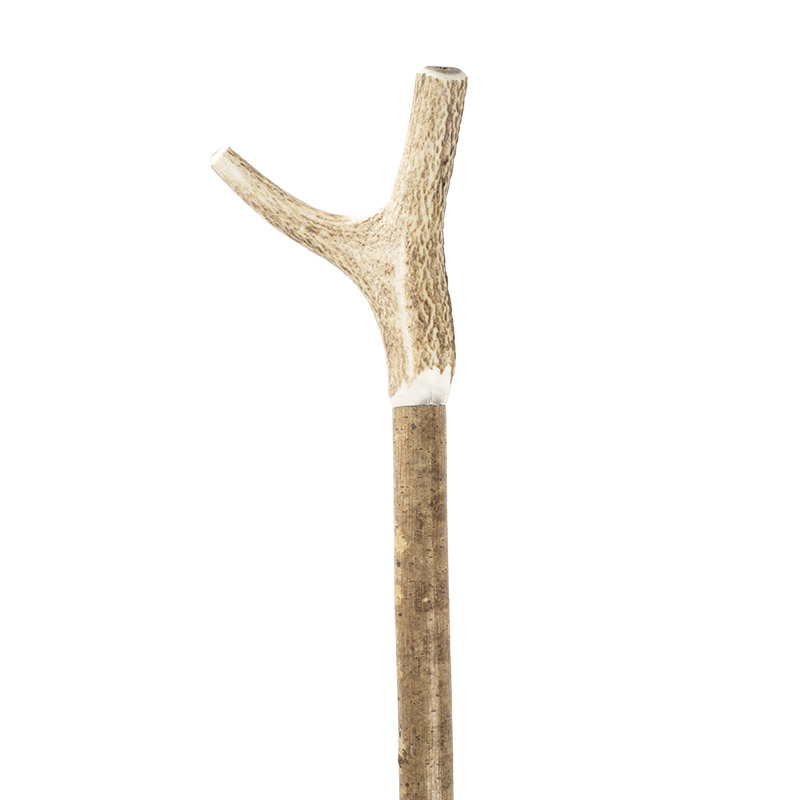 To start off our list, we've gone with a rugged yet elegant design that will never go out of style. The Antler Thumbstick Handle Walking Stick is a perfect companion on any walk through the countryside, made with stunning hazel wood topped with a real deer antler handle that was shed naturally without harm to the animal. Made with coppiced hazel that highlights the natural beauty of the wood, this stick provides sturdy support that will serve your father well on any outdoor excursion.
Key Features: Made with hazel wood; wood is coppiced for a natural style; finished with real deer handle
Gents' Acacia Classic Derby Walking Cane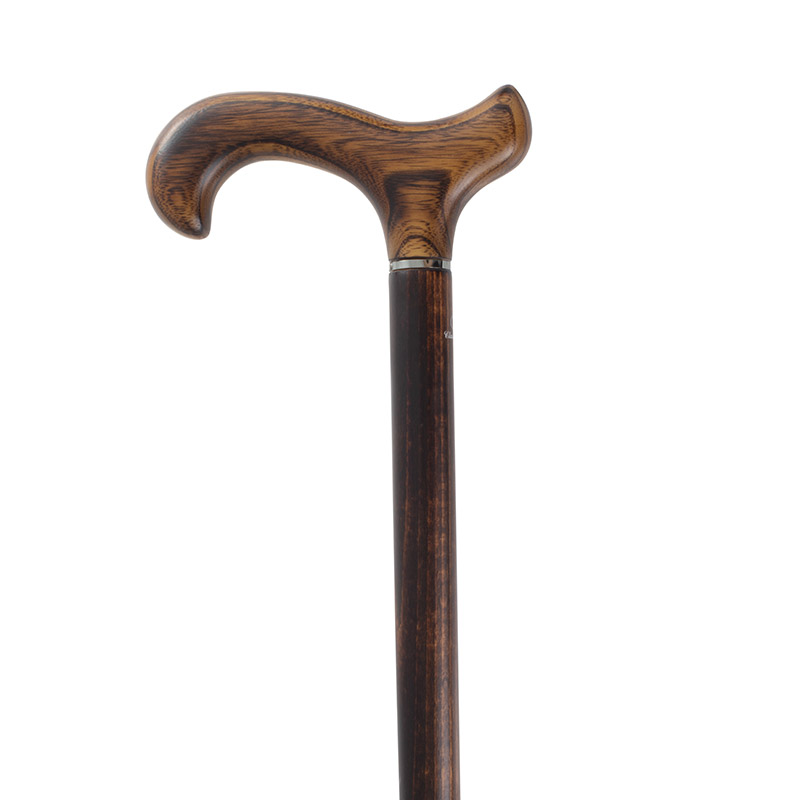 Our next stick features a common design that's been used in Britain for centuries, polished up to produce a smart, versatile walking aid. The Gents' Acacia Classic Derby Walking Cane is made with acacia, which besides its attractive natural grain, is said to retain its sturdiness for up to 40 years, even when untreated! Practical, reliable and refined, this is a perfect stick for any occasion.
Key Features: Made with beautiful and durable acacia wood; classic understated design is perfect for any occasion
Dark Twisted Beechwood Crutch Handle Walking Stick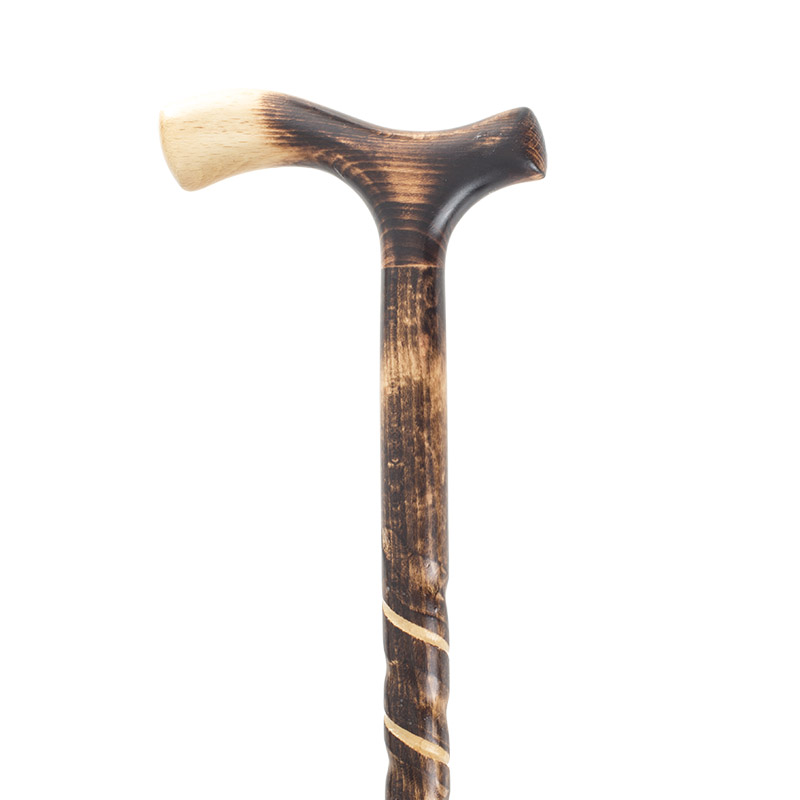 Keeping the elegance of the previous sticks, but in a more refined style, the Dark Twisted Beechwood Crutch Handle Walking Stick is an excellent option for the father who prefers walks in town. With an elegant spiral pattern engraved into an already impressive beechwood stick, this stick combines comfort and aesthetics. The crutch handle fits perfectly in the hand, allowing the stick to provide support and comfort along your father's walk.
Key Features: Elegant beechwood with a spiral design; crutch handle and rubber ferrule are excellent for walks in town
Height Adjustable Green Trekking Pole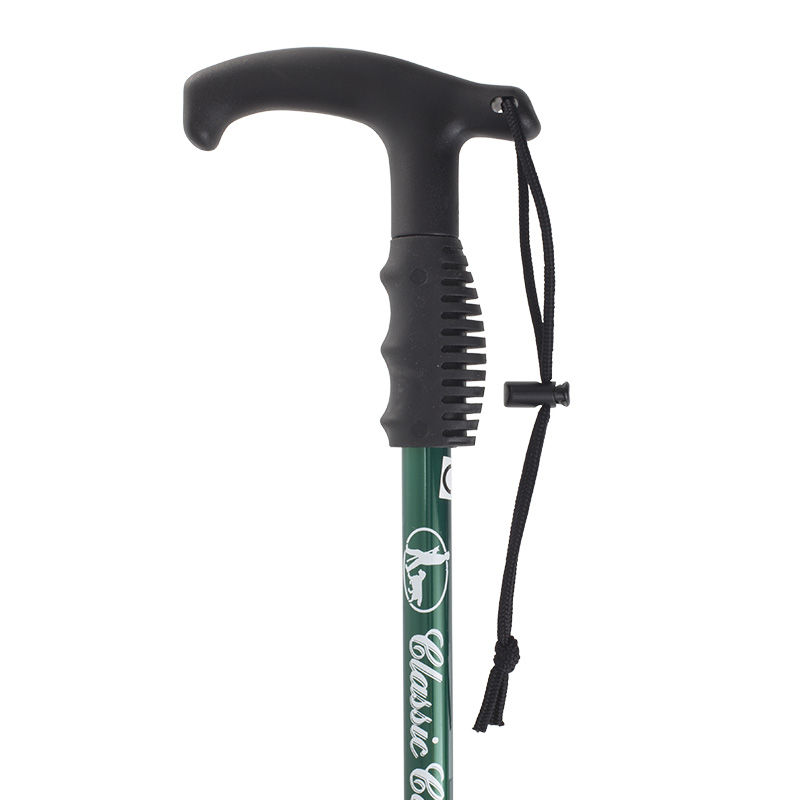 Walks in nature don't always require a natural stick, as an intelligently designed hiking pole can provide unrivalled support and shock-absorption. Cleverly designed with a versatile handle to suit every need, the Height Adjustable Green Trekking Pole is the perfect stick for all conditions. Fitted with a spiked ferrule that can be covered with the included tip, your father will be well supported on snow, ice, or solid ground.
Key Features: Height adjustable, versatile multi-grip handle, combi rubber and spiked ferrule
Chestnut Thumbstick Hiking Stick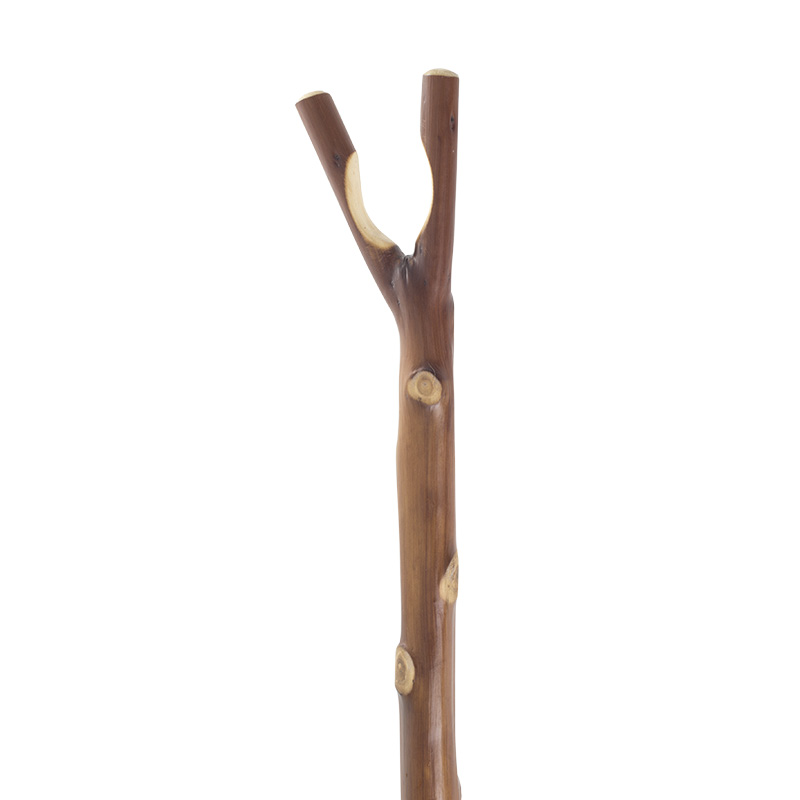 Our favourite walking sticks are the ones that are natural enough to have been picked up from the forest floor, and this next stick delivers that in spades. The Chestnut Thumbstick Walking Stick is made with the natural V-shaped top it was grown with, forming a perfectly natural and comfortable handle. Made with rich coppiced chestnut, this stick features a combi ferrule with a rubber ferrule over a spiked one, making it perfect for just about any walking surface.
Key Features: Made from dark coppiced chestnut wood; thumbstick design forms a perfectly natural handle; combi ferrule for versatile walking
Which is Right for Dad?
While all these sticks would make a great father's day gift, only one can be the perfect choice for your dad. Whether he's a rugged hiker or a more refined city walker, we're sure we have the right walking stick for him. If you'd like to take a look for yourself, why not start with our Wooden Walking Sticks or Gentleman's Walking Sticks, all available with free UK delivery on all orders over £40.
If you need more information about our range of father's day walking sticks, you can contact our customer care team at 020 7501 0591 or helpdesk@walkingsticks.co.uk.
Do you have any other questions, or something to add? You can leave us your thoughts in the comments section below, or find us on Twitter and Facebook!