A Guide To Wooden Walking Sticks
While there are many different types of wood that are more than suitable for making walking sticks, there's no denying that certain trees make downright amazing natural walking sticks that are not only practical, but a pleasure to look at as well. Each type of wood has its own properties, and our Guide to Wooden Walking Sticks is here to help you discover which types of wood you prefer and, hopefully, find the walking stick of your dreams.
Best Woods for Walking Sticks
When choosing a walking stick, it's essential to pick a wood that works for you. Different woods have different properties and characteristics, so by the end of today's blog you'll undoubtedly have found the perfect walking stick for you. We'll discuss various types of wood, including:
---
Beech Wood
Perhaps not as glamorous as some other types of wood, beech is renowned for its hardness, wear-resistance, strength and excellent bending capabilities. Its typically pale cream colour makes it easy to stain into whichever shade you prefer, while the straight texture with a fine to medium uniform grain gives beech wood canes a more elegant, less rustic finish.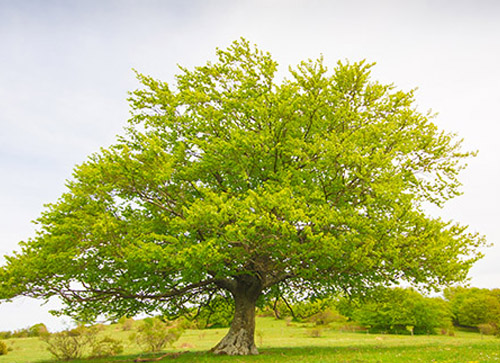 We stock a wide variety of Beech Wood Walking Sticks.
Most beech wood walking sticks are made from planks of beech wood, cut into batons and then machined to produce a round shaft for the cane. A wood with contorted grain would not be suitable for this, as many batons wouldn't be strong enough, but beech is perfect.
Key Features: Pale cream colour with fine grain; hard, wear-resistant and strong; offers great workability; ideal for everyday canes
---
Our Most Popular Beech Stick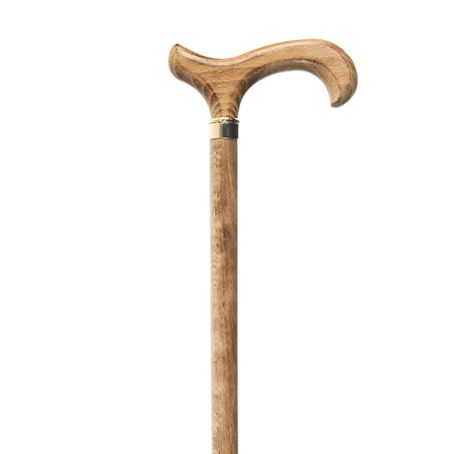 The Scorched Beech Derby Cane is a perfect stick to show the simple elegance of beech wood. Made entirely from beech wood and beautifully scorched for a rustic appearance, this wooden walking stick is perfect for country walks. The Derby handle is both comfortable to hold and visually pleasing, while the natural shaft has a natural scorched appearance that adds a touch of elegance to the overall design of this country walking stick.
---
Some of Our Favourite Beech Sticks
---
Ash Wood
The king of woods, ash is extremely tough and resilient, ideal for walking sticks due to its straight grain and elegant appearance. The bark is usually left unvarnished, save for small areas in need of extra protection, such as the tips of the prongs on a thumbstick, or the handle of a knobstick. The ash wood walking stick is the great British traditional stick – no farmer is properly equipped without an ash stick in the back of his four-by-four, as he tours his property or takes his livestock to market.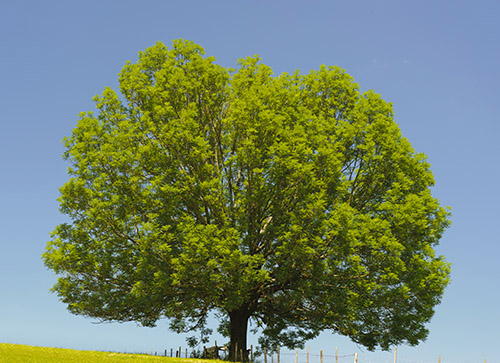 Explore our broad choice of Ash Wood Walking Sticks
Ash responds extremely well to coppicing, and its bark, when grown on chalky soil, is an elegant silvery-grey that distinguishes it from other woods. If you're interested in learning more about coppicing, make sure to give our comprehensive article on coppicing a quick read.
Key Features: Attractive texture; responds well to coppicing; resilient and durable; ideal for making rustic walking sticks
---
Our Most Popular Ash Walking Stick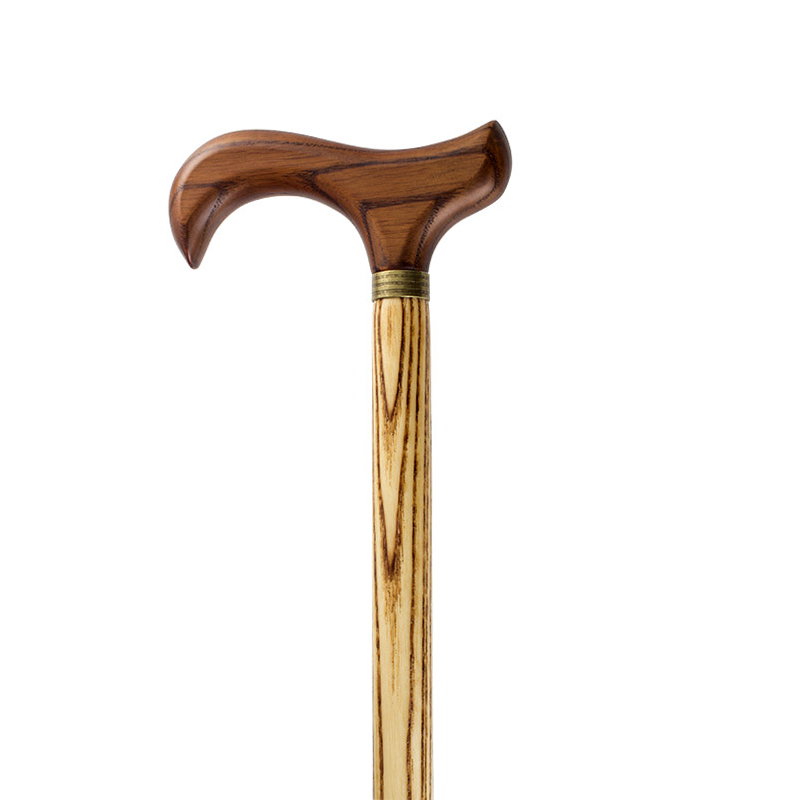 Treated ash wood provides a striking wood grain pattern, so we think the best ash sticks are designed to accentuate this trait. The Ash Derby Handle Wooden Walking Stick combines the rustic wood grain pattern with a functional and comfortable Derby handle design, bringing the classic elegance of natural wood into the city. With a rubber ferrule to absorb shock, this stick is ideal on any sort of hard surface, indoors or out.
---
Some of Our Favourite Ash Sticks
---
Hazel Wood
Noted for the variety of shimmering colours in its bark, ranging from dark brown to silver, hazel makes beautiful walking sticks of great character and complements horn and antler handles very well. It looks particularly good when accessorising a traditional British tweed suit, which also contains flecks of many colours.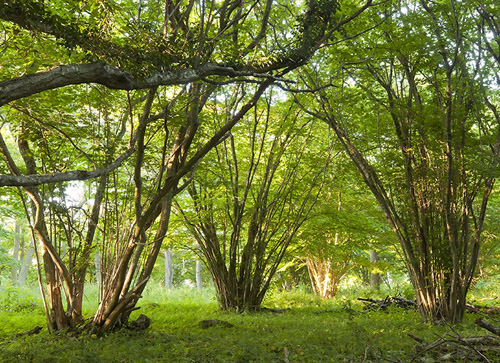 Make sure you don't miss our full range of Hazel Wood Walking Sticks
If you love traditional products with an interesting backstory, a hazel walking stick might be the right choice for you. Hazel has the reputation as a magical tree – a hazel rod is supposed to protect against even spirits, and in some parts of England, hazel nuts were carried as charms and held to ward off rheumatism. There's more than one good reason to opt for a hazel walking stick.
Key Features: Ideal for coppicing; produces excellent country canes; known for its unusual colouring and texture; has the reputation as a magical tree
---
Our Most Popular Hazel Walking Stick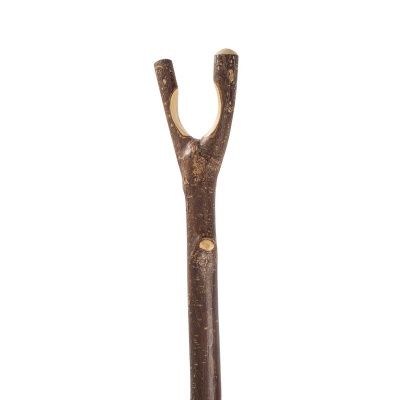 This Deerstalker's Hazel Thumbstick Hiking Stick is an excellent example of a charming and traditional country cane, made from coppiced hazel wood. The thumbstick handle features a perfectly natural V-shape that makes this hazel stick not only uniquely stylish, but comfortable to hold as well.
---
Some of Our Favourite Hazel Sticks
---
Chestnut Wood
Introduced to Britain by the Romans, chestnut grows extremely well here, and has been managed for coppiced wood in the south of England for centuries. It has a straight grain when young, which makes the coppiced wood very suitable for the production of walking sticks. It's either steamed or peeled to make a smooth-surfaced walking stick, or the bark is left on for a more rustic appearance.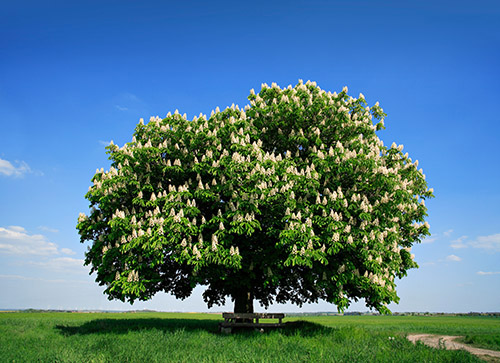 Take a look at our Chestnut Wood Walking Sticks
Chestnut is one of the most durable woods for making walking sticks. This only contributes to its reputation as an excellent choice for a hiking stick that is not only reliable, but uniquely shaped as well.
Key Features: Very durable; excellent for making reliable hiking sticks; coarse texture; traditional appearance
---
Our Most Popular Chestnut Walking Stick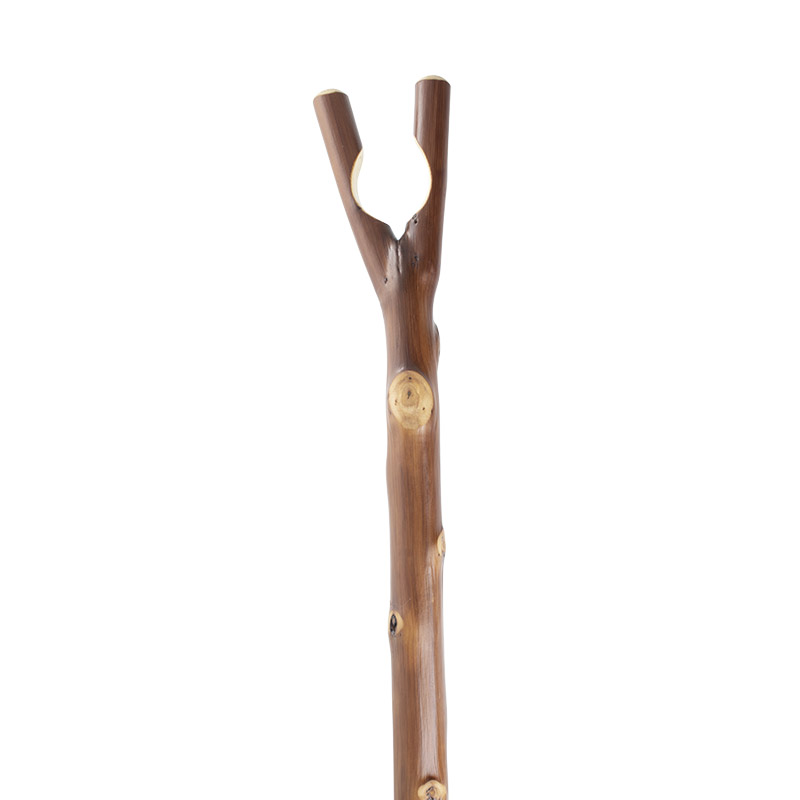 The Chestnut Thumbstick Country Walking Stick is everything you could ever expect from a hiking stick. Made entirely from chestnut wood, this thumbstick is both robust and rustic, a perfect example of a chestnut wood product. A thumbstick handle is one of the most classic British handles that has the naturally occurring V-shape. With the thumb resting in the middle and the fingers clasped around the stick, this handle provides additional support and balance.
---
Some of Our Favourite Chestnut Sticks
---
Blackthorn Wood
When it comes to characterful wood that grows in the UK, nothing can beat blackthorn. This small and thorny tree features a very dark brown shaft that produces some of the most beautiful natural walking sticks you could imagine. In spite of the tree's low height, the timber itself is hardwearing and tough, traditionally used for making strong and durable sticks. Today, blackthorn walking canes are mostly renowned for their rich colour and appealing texture.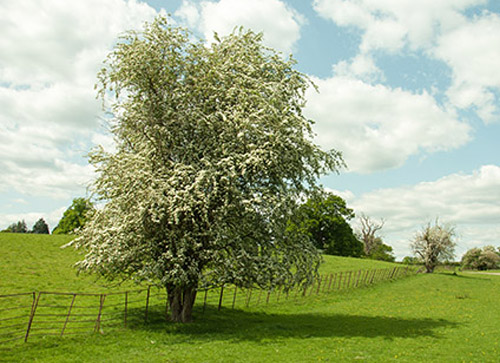 Discover our Blackthorn Walking Sticks.
The interesting appearance perfectly reflects the rich history and folklore connected to this type of wood. Leprechauns are said to live in blackthorn bushes, and the patron saint of Ireland, Saint Patrick, once sheltered from the rain under a blackthorn bush. It promptly flowered to protect the saint, which is said to be why the blackthorn flowers before it comes into leaf each spring.
Key Features: Characterful texture; rich colour; strong and durable; the traditional wood of Ireland; responds well to coppicing
---
Our Most Popular Blackthorn Walking Stick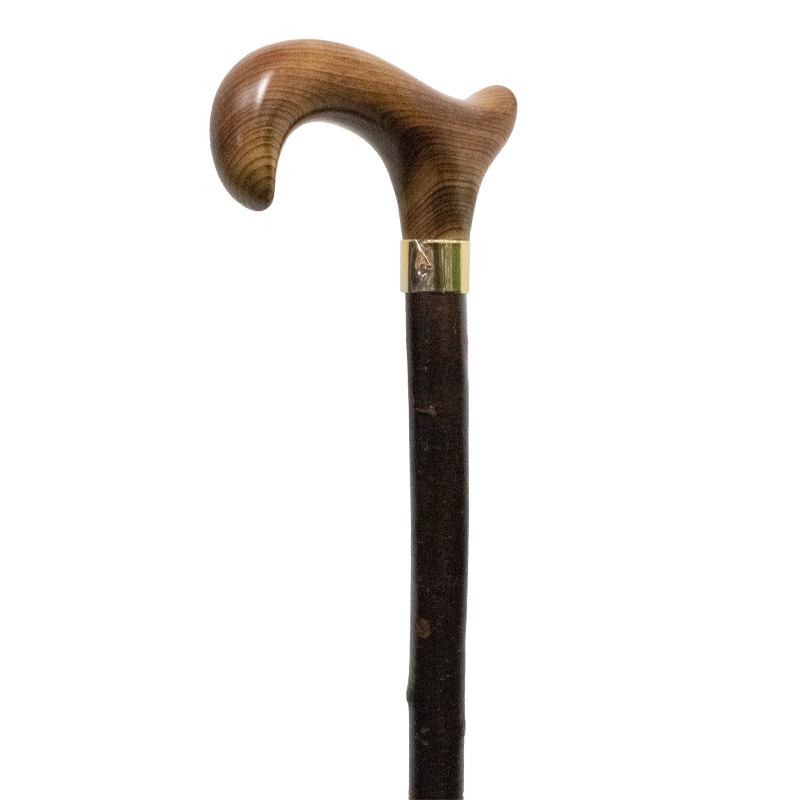 The Blackthorn Country Derby Walking Stick combines a striking blackthorn shaft with a sturdy wood-grain hardwood handle, providing the stick with a distinct and attractive style. The unmistakeable character of the blackthorn wood shines through, while a rubber ferrule provides plenty of grip for all sorts of terrain. This walking stick will look just as at home on a country hike as a stroll through town, making it versatile enough for any user.
---
Some of Our Favourite Blackthorn Sticks
---
Acacia Wood Walking Sticks
Coming in a deep brown tone with rustic, swirling grains, Acacia is amongst some of the most charming woods available on the walking stick market. Hailing from hotter regions including Australia and the African savannah, this wood is a wonderfully robust choice of walking stick, in addition to being anti-fungal and water-resistant.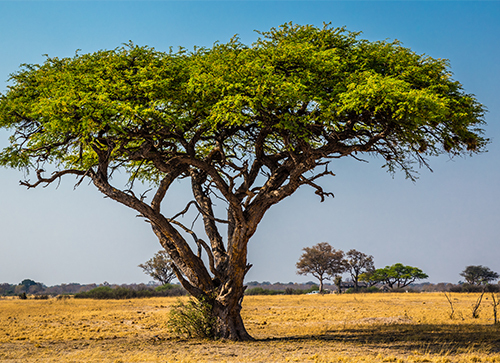 We have a huge range of Acacia Walking Sticks.
This more exotic looking tree has over 1,000 species for a wide range of wood variations, making it as versatile as it is beautiful and strong. In addition to being a hardier type of wood, it is strongly scratch-resistant, making it ideal for use as a mobility aid.
Key Features: Rich and warm colour variations; fungal, scratch and water resistance; strong and durable; native to hot and tropical environments
---
Our Most Popular Acacia Walking Stick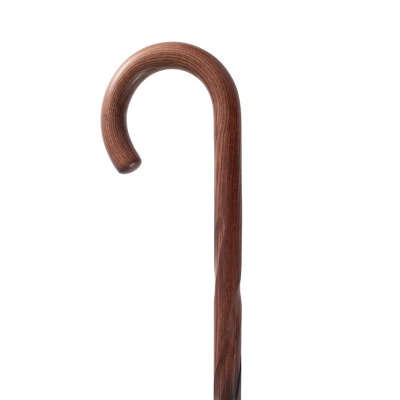 The Dark Swirl Acacia Crook Handle Walking Stick combines a traditional style crook walking stick with a reddish, more contemporary cut of acacia wood. Featuring flowing, organic natural wood grain patterns (as is characteristic of acacia wood), this mobility aid offers style, practicality and comfort with its smooth handle and shaft. For a classic style with a contemporary finish, this walking stick is your best bet.
---
Some of Our Favourite Acacia Sticks
---
Birch Wood Walking Sticks
Birch wood is known for its' whimsical silvery toned wood pattern. Lightweight and flexible, its' bark can be used as premium quality tinder, while the finer twigs prove useful in creating brooms and even roof hatching. At WalkingSticks.co.uk, we utilise this beautiful tree's main bark for it's sturdy yet supple properties, which make it brilliant for mobility purposes. Being strong, it can take the weight of most users easily, while it's flexible nature reduces likelihood of snapping and breakages.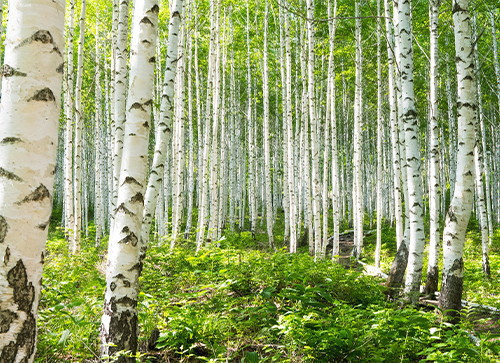 Browse our range of Birch Wood Walking Sticks.
Silver birches are amongst some of the fastest growing trees in the UK. As a result, they also have the shortest lifespan - living on average around 40-60 years. This makes them brilliant for manufacturing use, since they are incredibly populous and hardy, making them an environmentally friendly wood option.
Key Features: Uniquely pale and shiny wood colour; tolerant of a range of temperatures; thrives in woodlands; downs and heaths; strong yet flexible
---
Our Most Popular Birch Walking Stick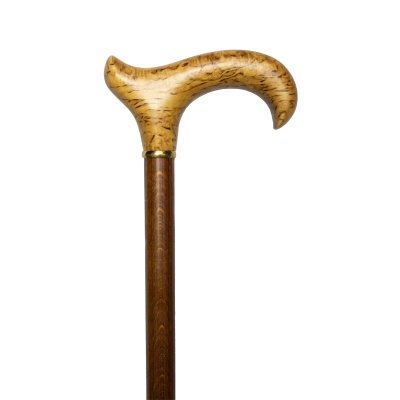 The Gent's Birch Derby Cherry Stained Cane is a traditional, formal, yet rustic design for lovers of natural wood walking sticks. Coming in a derby style, cherry-stained birch shaft and brass collar for a touch of luxury, this walking stick is perfect for formal nights out and everyday use.
---
Some of Our Favourite Birch Sticks
---
Oak Wood Walking Sticks
Oak wood is the most traditional choice for countrymen and outdoor explorers in the UK. Oak, one of the most populous trees and consequently one of the most popular choices of wood for manufacturing, is a staple for anyone wanting a resilient yet refined walking stick. Featuring very close grain for incredibly fine texture and minimal pore visibility, this heavy and dense material makes for a brilliant walking stick.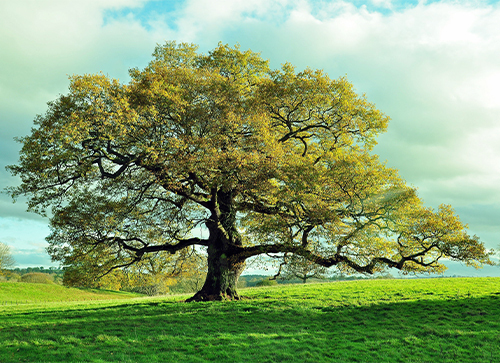 Check out our traditionally British Oak Wood Walking Sticks.
English oak trees can reach around 148 feet, and can live for up to 1,000 years. This is due to the fact that their seeds are stored in hard shells, which has protected them from extinction for over 65 million years. If this wood is strong enough to survive extinction, imagine how strong it is as a walking stick!
Key Features: High tannin content makes this wood resistant to insect and fungal infestations; strong and heavy material means this wood is often used in flooring and panelling; close grain makes for a beautiful; smooth finish
---
Our Most Popular Oak Walking Stick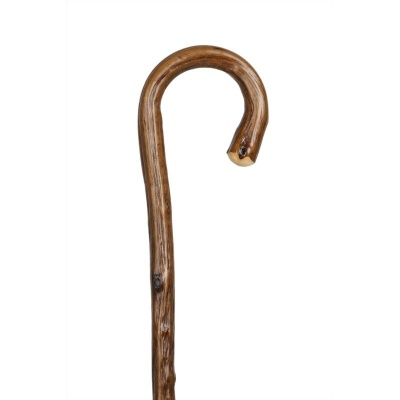 The Oak Crook Handle Walking Stick is the perfect option for anyone wanting a classic shepherd-style walking stick. Ideal for use when herding animals, on a hike or even for some countryside rustic decor, this walking stick is the perfect option for anyone wanting the most traditional style of mobility aid.
---
Some of Our Favourite Oak Sticks
---
Maple Wood Walking Sticks
Maple wood is a sunny, bright wood with heavy-duty characteristics, making it popular for use in flooring of high traffic spaces including bowling alleys and shopping centres. It typically has a uniform colour with a straight wood grain, making it ideal for use in more minimalist designs. Being hardwood in physical characteristic, it is highly resistant to decay for flawless use in furniture and, more importantly, walking sticks.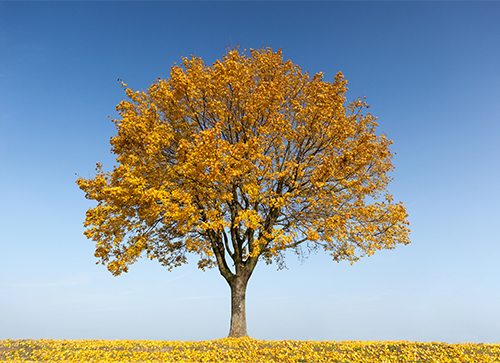 See our top picks of Maple Wood Walking Sticks.
Maple wood stains and polishes incredibly well, due to its' resistance to moisture. This makes it a versatile option for carpenters and woodworkers, in addition to its' affordability and easiness to source.
Key Features: Easy to clean; highly affordable and eco-friendly design due to there being a populous tree; intense hardwearing properties make it relatively shock resistant for use in mobility support
---
Our Most Popular Maple Walking Stick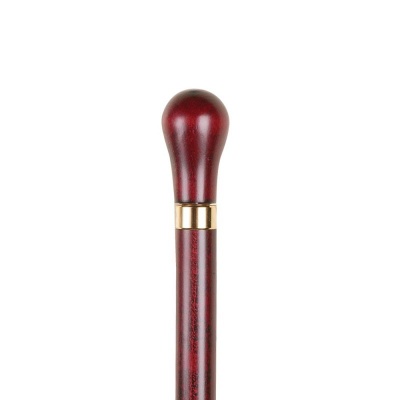 The Maple Tippling Walking Cane and Flask is ideal for countryside wanderers, drinkers, and lovers of maple trees! This classic reddish-brown hue is the perfect addition to any outfit and features a sophisticated brass neck for a pop of colour. This clever design opens up to store much-needed flasked alcohol for the colder months (or for whenever you want to jazz up a boring country walk) - we won't judge!
---
Some of Our Favourite Maple Sticks
---
Ebony Wood Walking Sticks
Ebony wood is a dark, mysterious wood perfect for use in cabinetwork and inlaying, as well as the more obvious use in piano keys. It is therefore ideal for polishing to achieve its' mirror-like, shiny quality.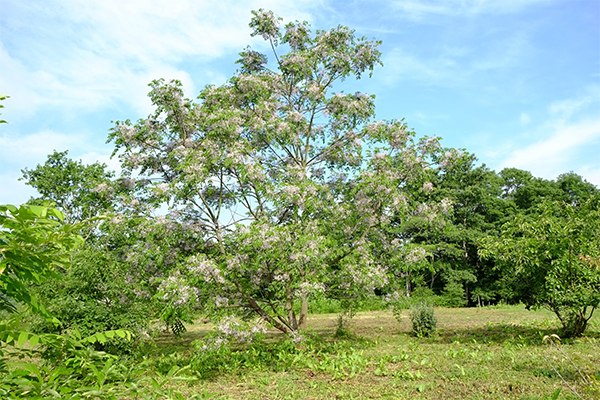 We have various styles of Ebony Wood Walking Sticks.
Ebony wood was typically grown in Sri Lanka, and has harnessed great historical significance in the country. Ebony was employed by the ancient kings of India for sceptres, images and due to its' supposed antagonism to poison, for drinking cups. For a walking stick with history as deep as its' colour, Ebony is a brilliant choice.
Key Features: Dense wood, strong enough to sink in water; finely textured and mirror-like when polished
---
Our Most Popular Ebony Walking Stick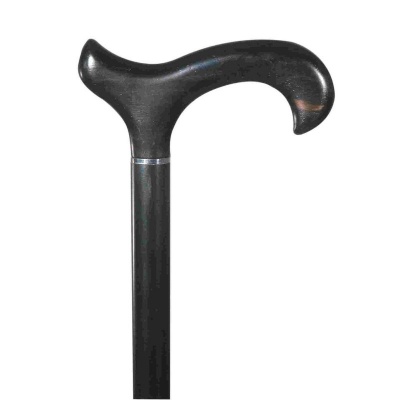 The Ladies' Ebony Derby Walking Stick is the perfect option for women wanting an unbeatable quality walking stick in a classical style. Made of ebony wood and featuring a silver coloured neck, this walking stick is your most versatile option for effortless glamour.
---
Some of Our Favourite Ebony Sticks
---
Cocobolo Wood Walking Sticks
Cocobolo is amongst some of the most diversely patterned and coloured wood, ranging from yellow, red, orange, brown and even black and purple. It's grain is also straight to interlocked, with a distinct, fine texture. This gives it a natural lustre-finish, ideal for use in decorative and ornamental uses.

Why not check out our selection of unusual Cocobolo Wood Walking Sticks.
Cocobolo has an incredibly high oil content, making it difficult to work with for carpenters and craftsmen. However, this is highly beneficial for use as a walking stick, since more 'oily' wood significantly increases rot resistance. This layer of oil acts as a natural insect repellent, in addition to resistance from wet and dry degradation.
Key Features: Almost completely shock and shatter-proof; excellent workability; dark, swirling patterns; floral odour
---
Our Most Popular Cocobolo Walking Stick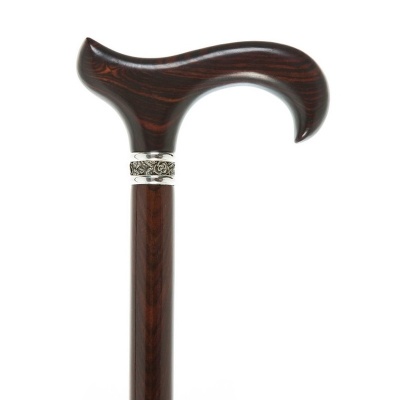 The Cocobolo Derby Cane offers complete sophistication utilising exotic hardwood and a refined silver neck with rose detailing. Solid and substantial with a smooth, polished exterior, this is a stick that gives you both style and substance.
---
Bamboo Walking Sticks
Bamboo, perhaps the most famous material on this list, is the fastest growing plant in the world. This makes it a brilliant option for use in carpentry and mass production of other products as a typically 'carbon-neutral' option for the environmentally conscious. However, the best thing about this material isn't it's resilience or rapid growth speed - it's an inherently beautiful wood, ideal for strength and flexibility - making it brilliant for use in walking sticks.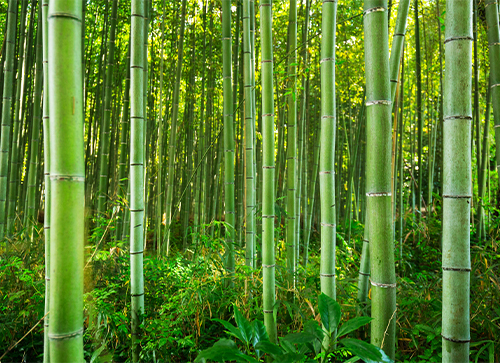 See our contemporary takes on classic-style Bamboo Walking Sticks.
Bamboo isn't a wood - it's a grass. This is even more impressive considering it's tensile strength stronger than steel, and is often used in construction as an alternative to conventional scaffolding. In addition, bamboo typically grows one to two feet with it's roots spreading downwards, not out, meaning it holds soil together to prevent soil erosion and enhance its' quality.
Key Features: Lightweight; very strong; flexible; easy to source sustainably
---
Our Most Popular Bamboo Walking Stick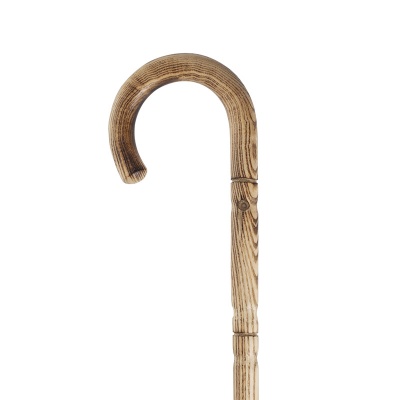 The Bamboo Ringed Acacia Crook Handle Walking Stick is the perfect option for anyone needing a classic shepherd style walking stick with a more contemporary light bamboo finish. This East-meets-West design is sure to satisfy fans of rustic yet refined walking stick styles.
---
Some of Our Favourite Bamboo Walking Sticks
---
Cherry Wood Walking Sticks
Cherry trees are often considered some of the most beautiful trees in the UK, with their big blossoming flowers and wide-reaching branches. They have a shorter lifespan, living for around thirty to sixty years, and their wood is distinctly reddish-brown in colour. It is also highly prized in the interior design industry given its popularity in the Shaker movement, which favoured simplicity, timelessness, practicality and exquisite craftsmanship.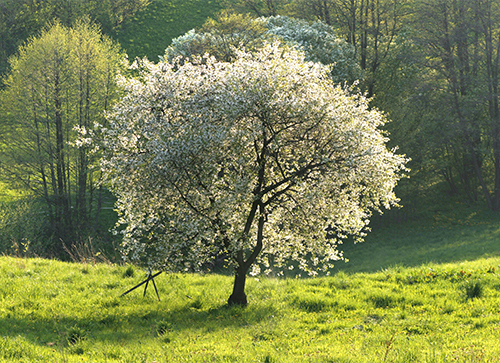 We have a huge range of beautiful Cherry Wood Walking Sticks.
In Highland folklore, wild cherries has very mysterious, superstitious qualities. If you stumbled across a cherry tree, it was considered to be auspicious and incredibly fateful. Cherry trees have always represented grace and beauty amidst a dark and harsh winter season.
Key Features: Durable, very resistant to rot and decay; shock and mould resistant; bendy with low stiffness for great weight support; fine pore structure makes it easy to identify by arborists
---
Our Most Popular Cherry Wood Walking Sticks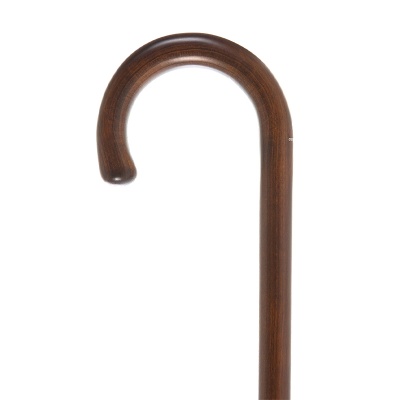 The Cherry Crook Handle Walking Stick is the perfect solution for ramblers and hikers needing a classic design made of superior quality cherry wood. Available in various heights, this walking stick is a true staple for anyone needing strong, sturdy, yet richly coloured walking support.
---
Some of Our Favourite Cherry Walking Sticks
---
While this blog explores some of our favourite wooden walking sticks available at WalkingSticks.co.uk, there is a whole sea of wooden walking sticks out there to choose from. Make sure you check out our full range of Wooden Walking Sticks before committing to one, and if you think of any other wood types you'd like to see on here, let us know down in the comments! We'd love to hear your opinion.
Do you have any other questions, or something to add? You can leave us your thoughts in the comments section below, or find us on Twitter and Facebook!