Wednesday, 15 May 2019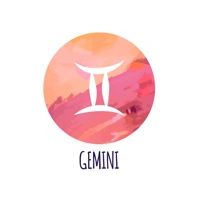 In this instalment of our Horoscope Series, we take a closer look at Gemini. Your dual nature attracts you to quaint yet practical styles, and we have just the right walking sticks to match your personality.
Monday, 13 May 2019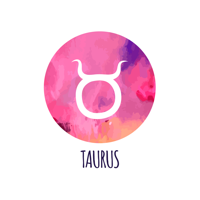 Welcome to the second instalment of our Horoscope Series, where we discuss the Taurus, known for its reliability and ambition. As an earth sign, you love comfort and convenience, and we have just the right suggestions for you.
Monday, 13 May 2019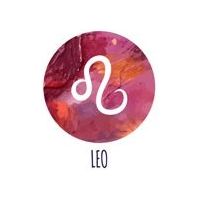 In this instalment of our Horoscope Series, we learn about the Leo, a natural leader of the zodiac, blessed with high self-esteem, generosity, and good humour. Find out which walking stick is right for you according to your zodiac sign.
Monday, 8 April 2019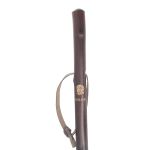 Whether you're a walker, hiker, trekker or backpacker, a walking pole or staff can be an excellent investment. The right stick will enhance your stability, provide support on all types of terrain, and look great with your country outfit. To help you find the Best Walking Pole for your needs, we've put together this list of some of our top picks that range from traditional staffs to intriguing thumbsticks.
Monday, 25 March 2019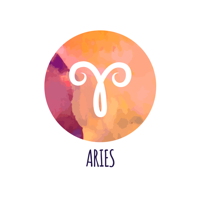 Have you ever wondered what kind of walking sticks individuals with the star sign Aries are attracted to? Find out here at WalkingSticks.co.uk and get a walking stick that truly suits you and your personality.
Monday, 18 March 2019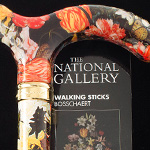 Are you sick and tired of the same old walking stick designs? Do you want a walking stick that can show off your love of art? If so, we have something that you'll love. Our range of National Gallery walking sticks have been designed to showcase some of the most famous works of art you can find in London's National Gallery.
Monday, 11 March 2019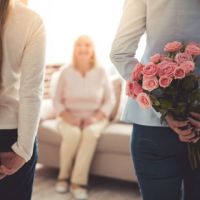 There are plenty of holidays that offer you the chance to surprise your loved ones with clever gifts, but there's only one day a year when your mum is the centre of attention. This year, instead of opting for flowers and chocolates, surprise her with a beautifully crafted walking stick. You know your mum best, but to make shopping a bit easier, we've put together this list of what we think are some of the best walking sticks that might bring a big smile to her face.
Monday, 21 January 2019
If you only need support from time to time, the walking stick you're looking for needs to be first and foremost a fashion accessory. Depending on your personal style, that can mean a lot of different things, but if your outfits are always carefully chosen to make a statement, there's only one type of walking stick you can get. Our list of Best Funky Walking Sticks is here to inspire you and help you find a stick that screams your name.
Monday, 17 December 2018 | Admin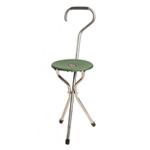 With the end of the year fast approaching, you might be wondering how you can bring in the New Year in comfort. After all, you don't want a repeat of last year's uncomfortable affair, standing up for hour after unbearable hour. Find out how you can remain comfortable while watching an outdoor display by reading our helpful guide.
Monday, 10 December 2018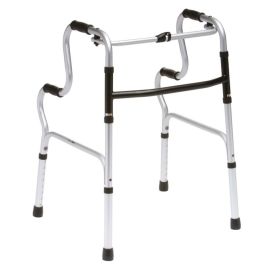 When you need a bit more support than what a regular walking stick is able to provide, you might want to consider start using a walking frame. Walking frames are designed to be used over short to medium distances, and come in various designs, with numerous possible accessories added to them, to accommodate your specific needs. If this is your first time shopping for a walking frame, the choice might be overwhelming, which is why we've decided to put together this list of the Best Walking Frames.