Best Formal Canes for Weddings 2022
Monday, 22 November 2021 | Admin
Attending a wedding is always a fun experience, but choosing the right outfit beforehand can be quite stressful. If you've got your outfit all figured out but something's missing, we might just have the perfect accessory for you. Find out which five sticks we think would work excellently with wedding attire by reading our blog!
Extending Chrome Cane with Patterned Handle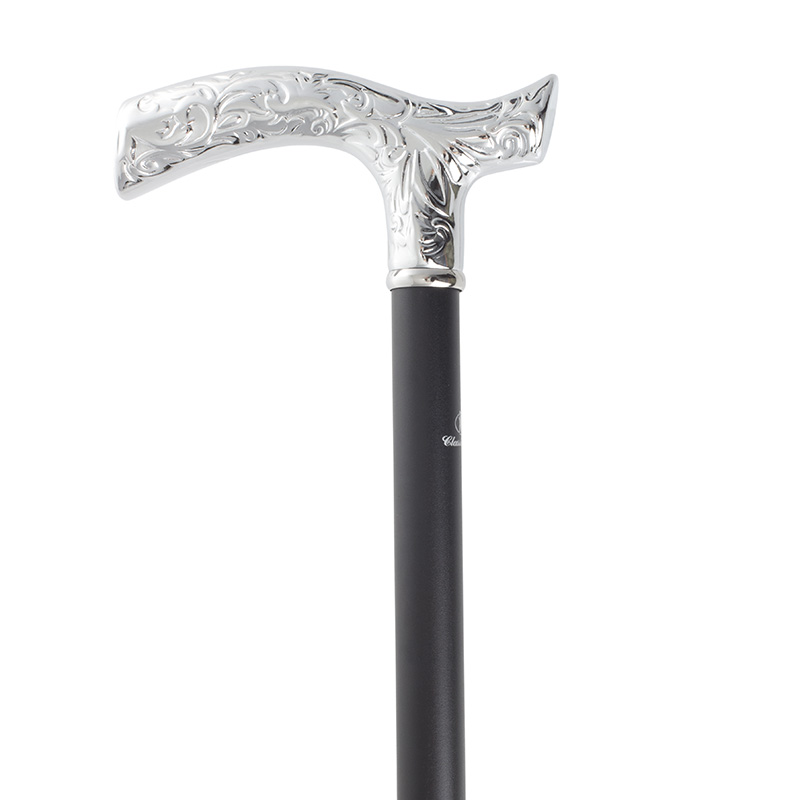 If you're looking for a cane that's formal in style with an elegant design, the Extending Chrome Cane with Patterned Handle is for you. This beautiful cane's chrome handle has been decorated with an embossed pattern that adds class and style to the stick. Its crutch handle is also comfortable in your hand so you remain at ease throughout your friend's big day.
The stick's shaft is painted black, making it ideal for pairing with a wide range of wedding outfits, from the neutral to the more daring! Just be careful not to outdo the bride with this cane!
Key Features: Beautiful embossed handle pattern; shaft is painted a classy black; crutch handle is highly comfortable
Milord Cane with Swarovski Elements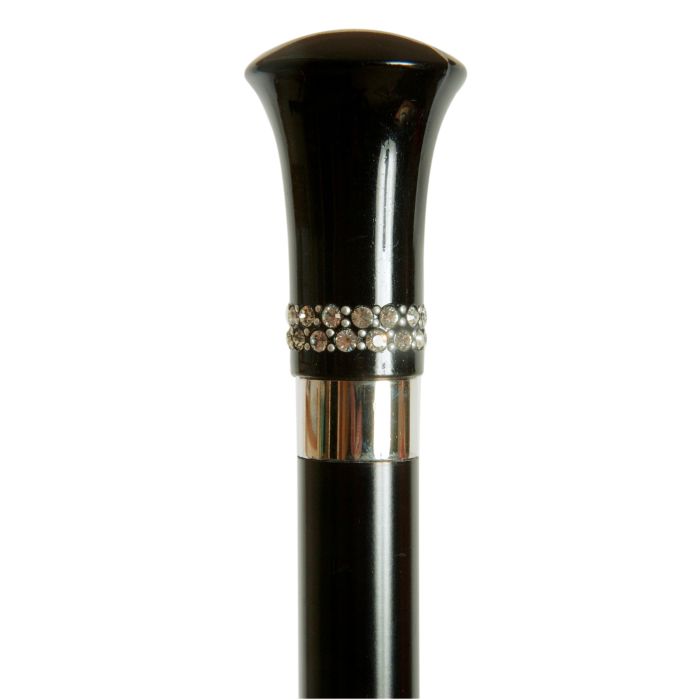 Feel like a lord or a lady when you walk around with this cane. The Milord Cane with Swarovski Elements has been created specifically for more formal events like weddings. Its almost all-black design allows the cane's smart chrome collar and glittering Swarovski Elements to stand out all the more.
But that's not all; the cane's hardwood shaft has been painted a glossy black, which contributes to its elegant appearance. This style is sure to dazzle other wedding guests. The stick is also fitted with an unobtrusive rubber ferrule that won't take away from its beautiful design.
Key Features: Collar is designed with Swarovski Elements; sleek black handle and shaft, inconspicuous rubber ferrule
Knob Handled Hardwood Tippling Cane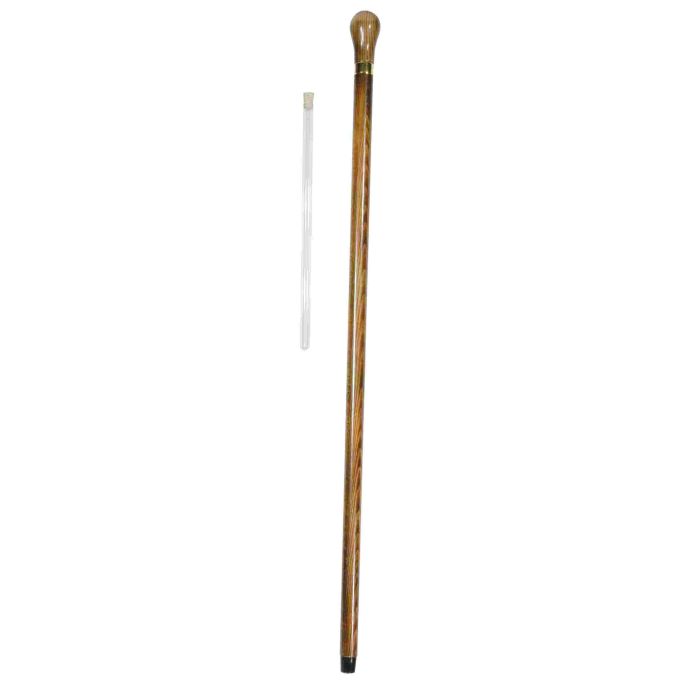 This elegant Knob Handled Hardwood Tippling Cane has been created with a secret that will shock anyone who sees its formal, shiny appearance. The shaft has a hidden compartment that has been designed to hold a glass flask, which is included with your purchase. Fill up the phial with your favourite tipple and take it out if you want to shock your fellow guests!
Although there's usually drinks aplenty at a wedding, the Hardwood Tippling Cane's secret is an excellent conversation starter! Its beautiful stamina wood shaft and knob handle provide the cane with a perfectly inconspicuous appearance to hide the glass flask!
Key Features: Hidden compartment holds a glass flask; phial can be filled with your drink of choice
Black Hardwood Crook Cane with Swarovski Handle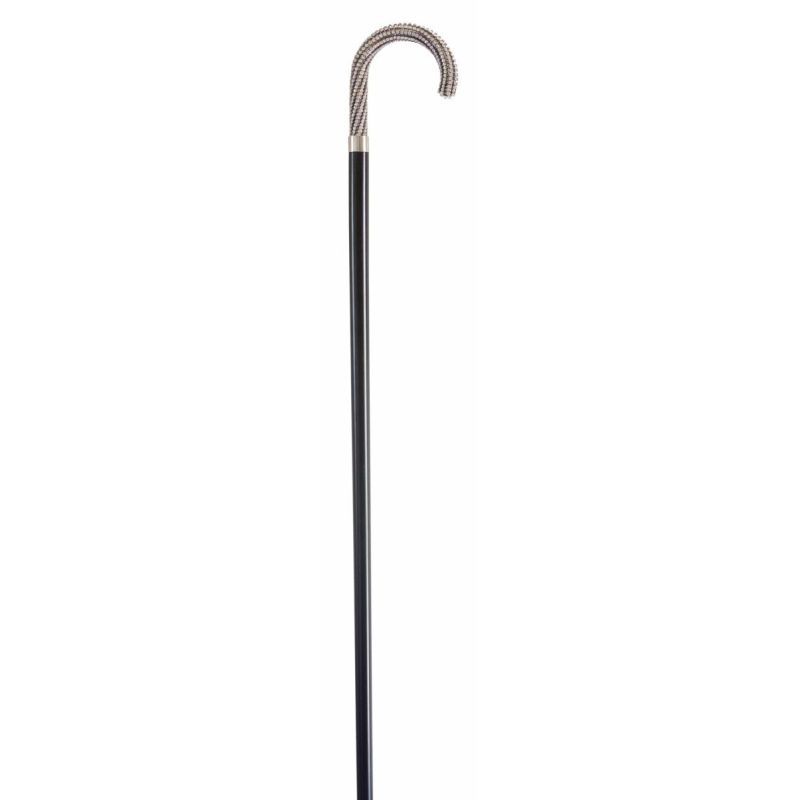 This Black Hardwood Crook Cane with Swarovski Handle is a truly striking accessory that's sure to get admiring glances wherever you go. The cane's classic handle is encrusted with Swarovski Elements crystals that will glitter when they catch the light. Better yet, the crook handle can be hooked over your arm or a table when it isn't in use, making it perfectly suited to a wedding setting where you're likely to be meeting new people - or dancing!
The Black Crook Cane's shaft doesn't disappoint either. The stick has been crafted with hardwood and polished to bring out the natural beauty of the wood. Finished with a metal ferrule, the cane is elegant from its top to its bottom.
Key Features: Swarovski Elements in a spiralling design; crook handle can be hooked over your arm; beautiful hardwood shaft
There are so many formal canes that would work excellently at a wedding! These five canes are our favourite picks to ensure you look classy and elegant while you attend your friend or family member's wedding.
Have you purchased a cane for a wedding recently? If so, which one was it? Let us know in the comments, or find us on Twitter and Facebook!