How To Accessorise a White Outfit With a Walking Stick
The simplicity and elegance of white outfits are celebrated for their versatility and timeless appeal, and, when paired with the right walking stick, they create a stunning visual harmony. Today, we explore why a white outfit serves as the perfect canvas for walking sticks of various captivating colours, from black to silver, to everything in between.
Keep reading to find out How to Accessorise a White Outfit with a Walking Stick. We'll provide a huge range of walking sticks varying in colour, pattern and style, so that you're sure to find your dream design in no time!
---
Best Styles For White Outfits
---
Beautiful in Black: For Evening Elegance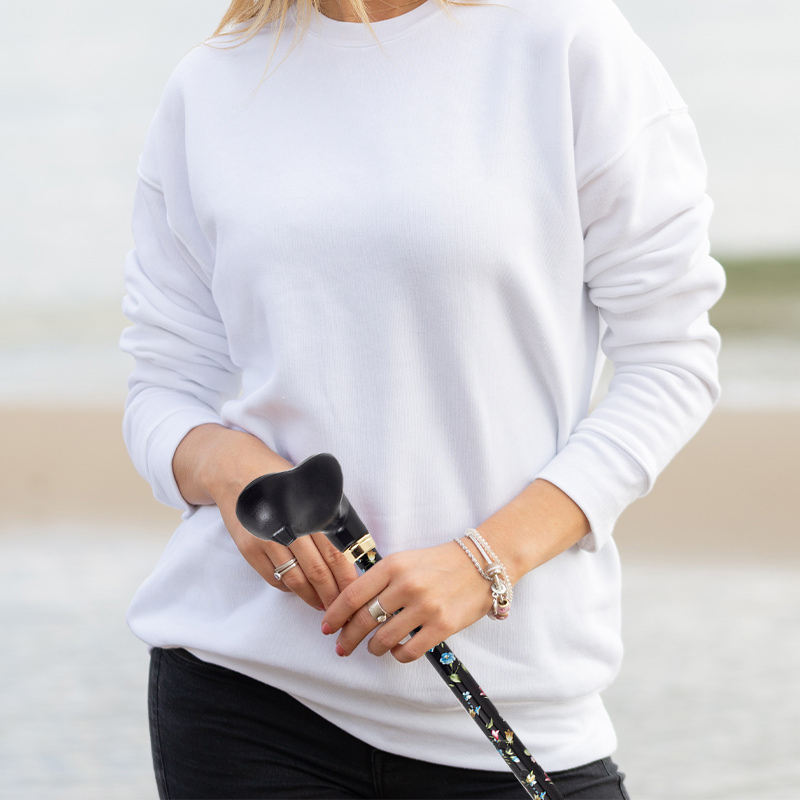 The clean canvas of white creates a striking contrast with Black Walking Sticks, forming a visually arresting ensemble that draws the eye.
The combination of white and black is a masterclass in monochrome fashion, exuding minimalist sophistication that transcends trends. Check out our range of Black Mixed Walking Sticks for the best of both worlds, or have a look at our variety of Plain Black Walking Sticks.
This pairing is an elegant choice for evening affairs and formal events, ensuring you stand out with an air of timeless glamour. For more intricate designs, check out our Patterned Black Walking Sticks.
---
Colourful Charm: Add Vibrant Versatility to Your Wardrobe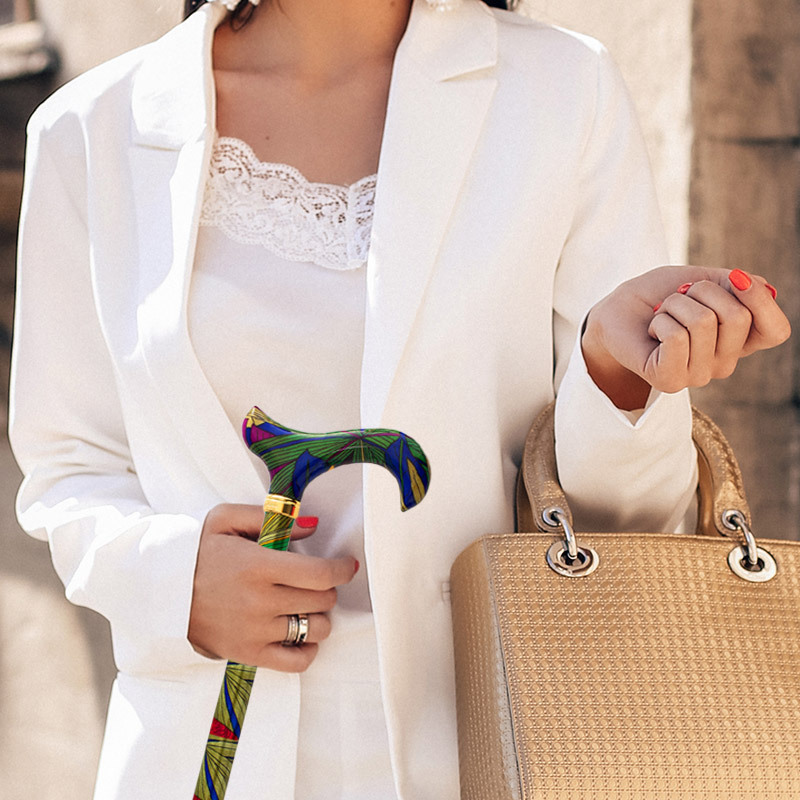 White outfits provide a versatile backdrop for Colourful Walking Sticks, allowing the vibrant hues to pop and create a lively, eye-catching look.
Combining white with colourful walking sticks is an invitation to express your playful and dynamic personality through fashion.
This combination transcends trends, representing a timeless elegance that pairs well with both casual and formal attire. Check out our range of Funky Walking Sticks for even more designs.
---
Sparkling Splendour: Be Red-Carpet Ready at All Times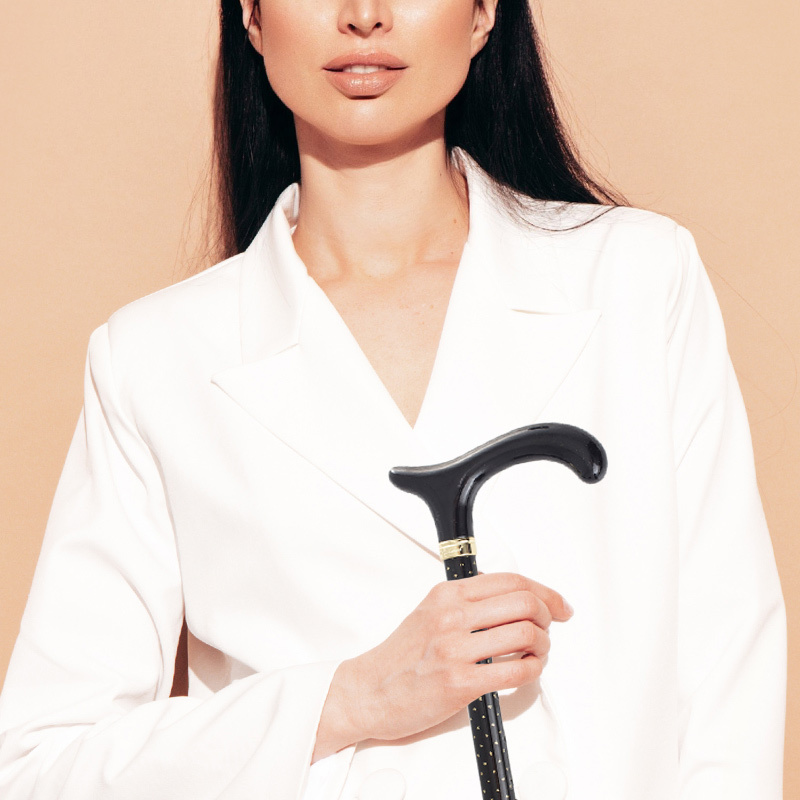 The simplicity of white beautifully complements the sparkle and shine of Sparkly Walking Sticks, creating an ensemble that radiates pure elegance.
Sparkly walking sticks add an element of glamour and glitz to your white outfit, making it ideal for special occasions and celebrations.
This combination channels red-carpet glamour, ensuring you make a memorable entrance at your next glamorous event. Have a look at our Glamorous Walking Sticks for even more options.
---
Floral Fantasy: For Romantic Reverie Wherever You Are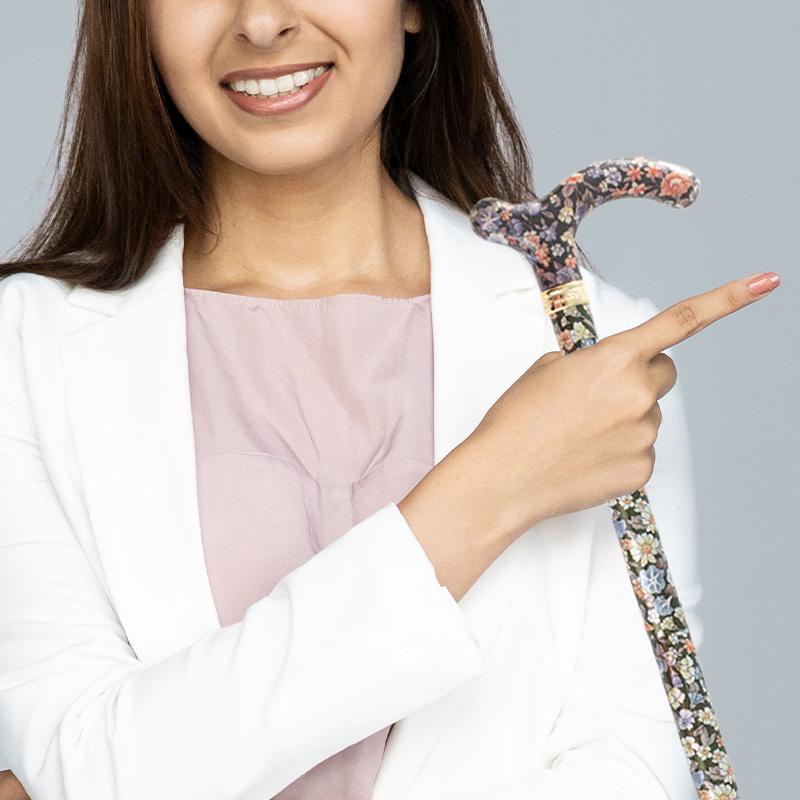 The serene white background enhances the intricate patterns of floral walking sticks, creating a look that exudes natural beauty and charm. Check out our variety of Floral Walking Sticks for the most beautiful walking sticks out there.
White paired with floral walking sticks creates a romantic, dreamy aesthetic that's perfect for weddings, garden parties, and summer soirees.
This pairing celebrates timeless femininity, evoking the grace and elegance of classic floral motifs. Check out our variety of Pretty Walking Sticks for even more options.
---
Charming Champagne: Add Effortless Elegance to Your Look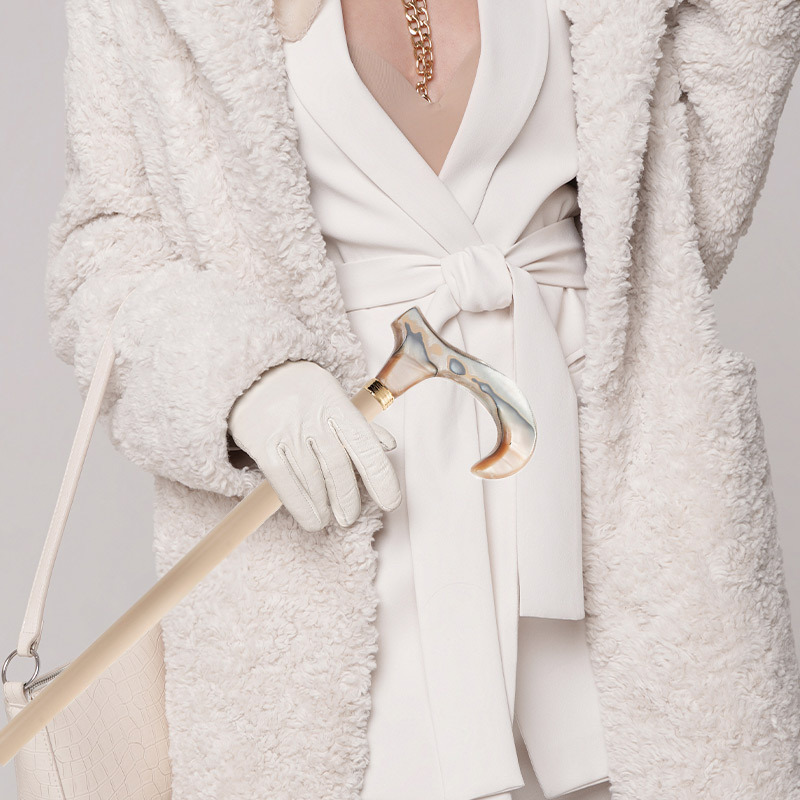 White and Champagne Walking Sticks together exude subtle sophistication and a sense of refinement that's perfect for upscale occasions.
Champagne walking sticks add an air of effortless elegance to your white ensemble, ensuring you look polished and poised. Why not see our Beige Walking Sticks or Cream Walking Sticks for other neutral walking stick options?
---
Shine Bright in Silver: For Instant Urban Chicness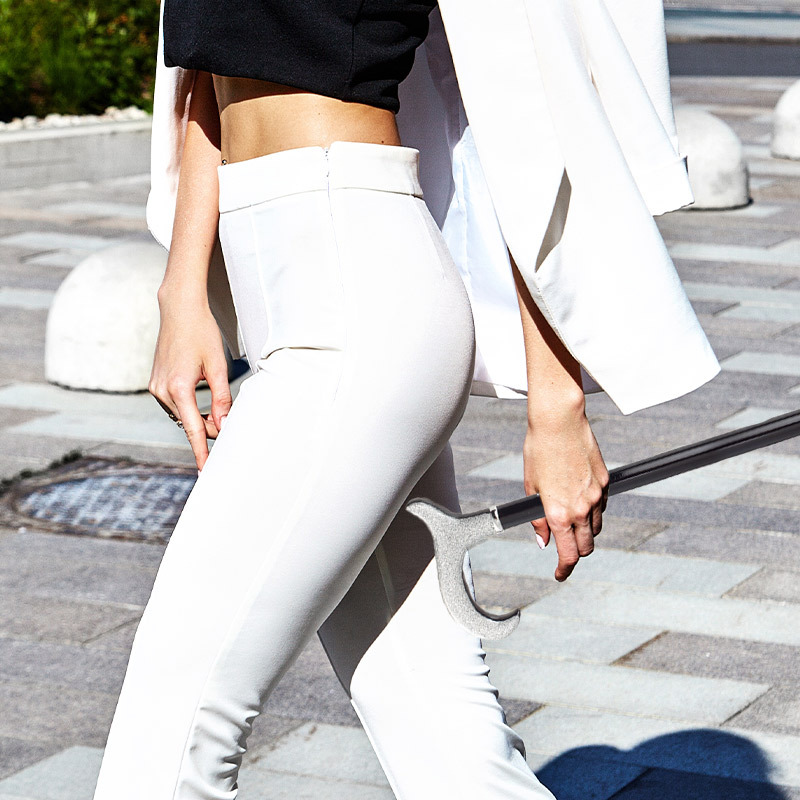 The cool, metallic sheen of Silver Walking Sticks complements the crispness of white, creating a look that is sleek and modern.
White outfits paired with Silver Top Canes embody urban elegance and contemporary style, making them perfect for city adventures and upscale events.
Silver and white achieve a versatile chic that effortlessly transitions from daytime sophistication to evening glamour.
---
Our Final Word
The allure of a white outfit lies in its ability to serve as a captivating canvas for walking sticks of various colours. Whether you choose the bold contrast of black, the vibrant charm of colour, the sparkling splendor of sparkly, the blossoming beauty of floral, the charming elegance of champagne, or the cool chic of silver walking sticks, white outfits offer endless fashion possibilities. Embrace the art of coordination, let your personal style shine, and make a stylish statement wherever you go!
Do you have any other questions, or something to add? You can leave us your thoughts in the comments section below, or find us on TikTok, Facebook, Instagram and YouTube