Best Dog Handle Walking Sticks 2023
Some of our favourite walking sticks are the Dog Head Handle Walking Sticks, paying homage to man's best friend through an accessory that can go everywhere you can. Whether you use it while out walking your dog, or you want a way to boast about your favourite pet to your friends and family while on the go, these stylish sticks will do the trick. With all types of dog breeds represented, chances are we have a perfect stick that reminds you of your favourite walking buddy.
Black Labrador Handle Hazel Walking Stick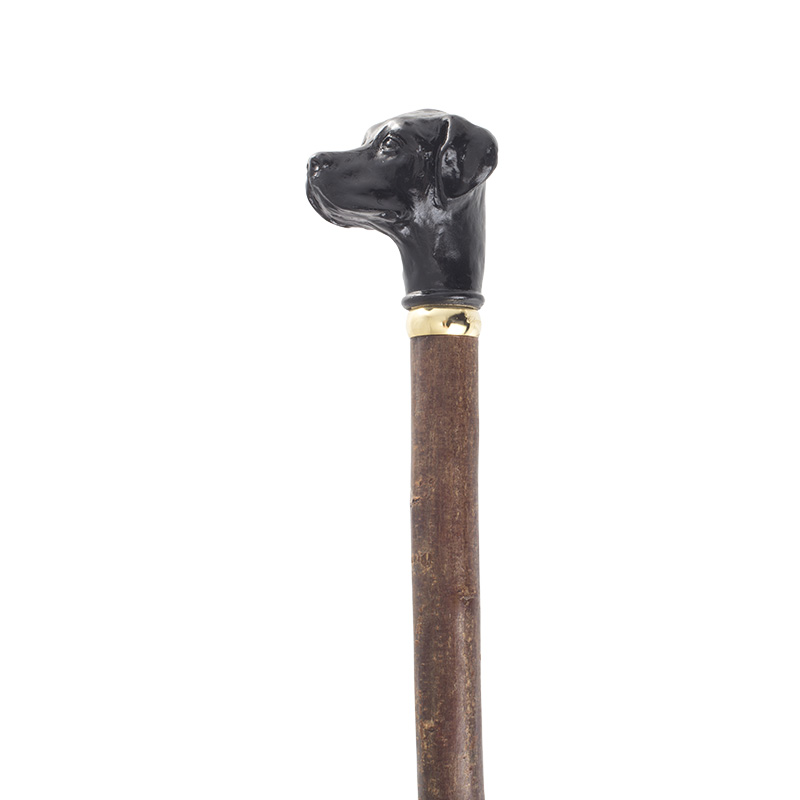 We'll start our list with a cane that reminds us of one of the nation's favourite dog breeds: the Black Labrador Retriever. The Black Labrador Handle Hazel Walking Stick is topped with a friendly-looking Lab, with a hand-painted head made from a tough resin.
With a nice and sturdy feel in the hand, this stick will be almost as fine a companion on your walks as your furry friend. Mounted on a beautiful long hazel wood shaft, this stick features a rustic appeal, with an appearance that will look at home as you wander through the woods with your dog.
Key Features: Hand-painted black Labrador handle, rustic hazel shaft.
---
Hand Painted West Highland Terrier Hardwood Cane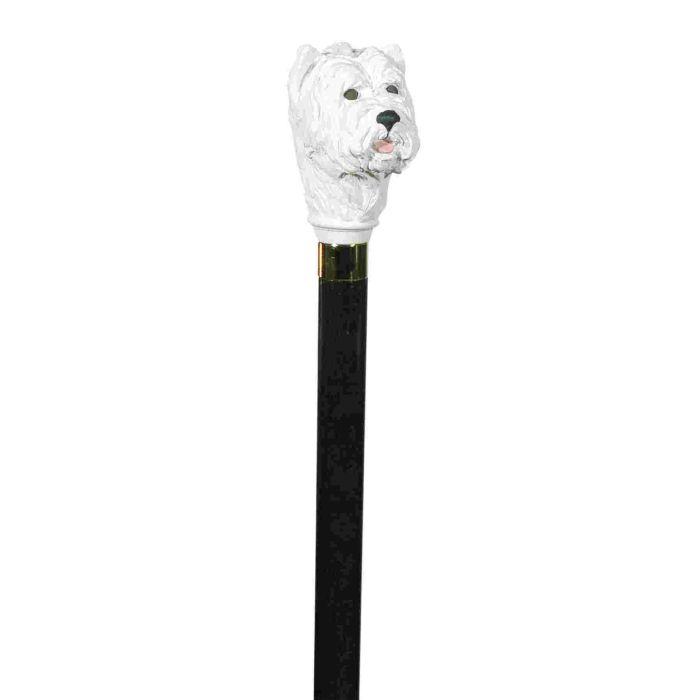 Our next stick will encourage you to get up and moving, much like the dog that bears its resemblance. The Hand Painted West Highland Terrier Hardwood Cane is hand-carved and painted, resulting in a realistic handle that will satisfy even the most demanding dog lover.
Mounted on a dark hardwood cane with a smart metal collar, this cane is both dignified and intricate. To contrast the bright white head and keep the focus on the beautiful handle, the hardwood shaft is very minimalistic. Suited to events like dog shows and formal gatherings, this stick is made primarily as an accessory and not for heavy everyday support.
Key Features: Hand carved and painted West Highland Terrier handle, dark wooden shaft.
---
Airedale Collectors' Walking Stick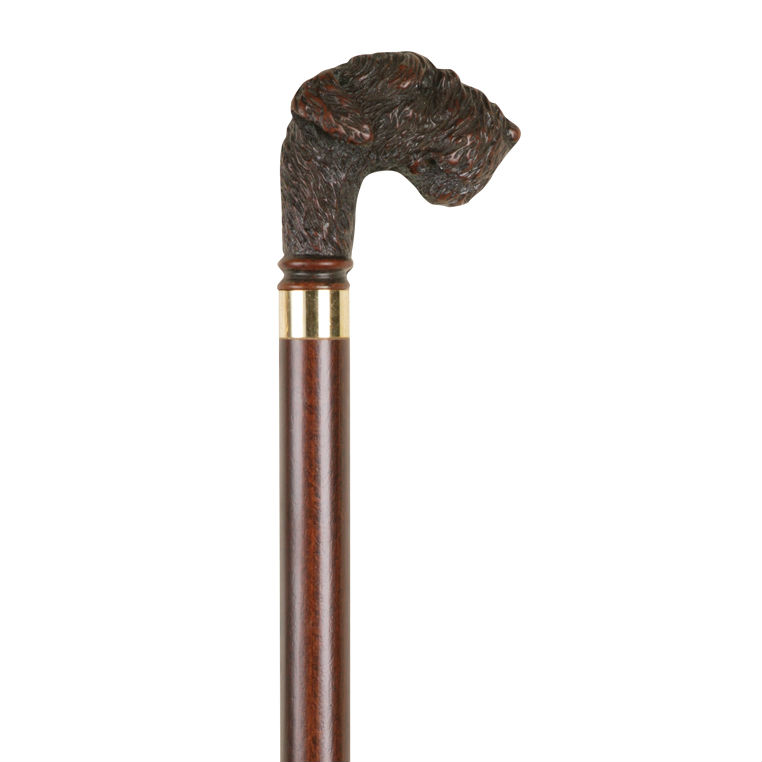 Dignified and attractive, this cane features a model of the distinct head of an Airedale Terrier on its handle. The Airedale Collectors' Walking Stick is a fun and unique stick, finished with a moulded resin handle and brass collar to complete the smart and elegant design.
Suitable for almost any occasion from a party to a dog show, this cane will show off your love for the breed to everyone you pass. With your dog by your side and your cane in your hand, you can happily stroll along with the knowledge that your outfit is well and truly completed.
Key Features: Distinct mould of a Airedale on the handle, turned beech shaft.
---
Hand Painted Border Collie Hardwood Cane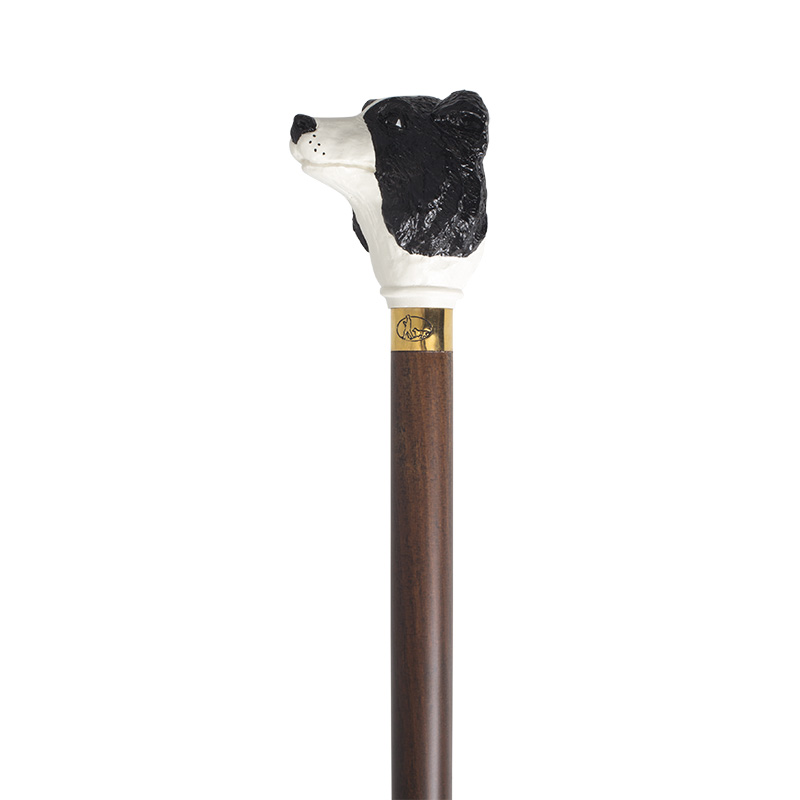 This next cane is designed to pay tribute to one of the most intelligent dog breeds around: the Border Collie. The Hand Painted Border Collie Hardwood Cane is made from tough resin and hand painted with the unique and distinct markings of the Border Collie.
A mixture of bright white and rich black, the handle of this cane will be immediately recognised by all familiar with the breed. To complement the detailed handle, the shaft of this stick is made of dark brown wood, chosen depending on current levels of availability. Finishing off the stick is a smart metal collar, lending a classy and elegant air to the accessory.
Key Features: Handle moulded in the likeness of a Border Collie, fixed atop a dark hardwood shaft with metal collar.
---
Which Is Your Favourite?
While we can point out all of our favourite Dog Head Handle Walking Sticks, when it comes down to it, it's you that makes the decision. Chances are, you already know your favourite breed of dog, and are looking for a walking stick that captures the essence of your companion. If you haven't seen what you're looking for, take a look at our full range of Dog Head Walking Sticks to find the one that's perfect for you.
If you need more information about our range of sticks you can contact our customer care team at 020 7501 0591 or helpdesk@walkingsticks.co.uk. Do you have any other questions, or something to add? You can leave us your thoughts in the comments section below, or find us on Twitter and Facebook!