Tuesday, 29 January 2019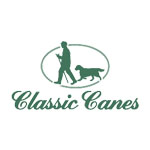 Sustainability: the quality of causing little or no damage to the environment, and therefore being able to continue existing for a long time. We live in an age when everyone is becoming keenly aware of how crucial the well-being of our planet is for our own existence. To make sure you know exactly what you're getting when you choose one of our many Classic Canes products, we've decided to put together this short article that explains the measures Classic Canes take to keep their business as eco-friendly as possible.
Wednesday, 5 December 2018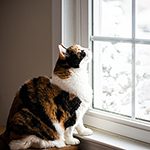 It's the most wonderful time of the year, and here at WalkingSticks.co.uk Christmas preparations are in full swing. To keep you posted on what's happening in the wonderful world of walking sticks, and perhaps help you find the right stick for you, we've put together this short article. In this month's update, you will meet our newest additions, find out which walking sticks are most popular in December, and learn how a walking stick can make the perfect Christmas present.
Monday, 19 November 2018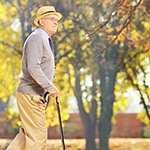 Getting a walking stick when you realise you need some additional support to walk is not enough to guarantee your safety and comfort. To take full advantage of your new walking aid, it's crucial to know how to use it correctly. This short guide offers answers to all the most common questions, and teaches you how to use a walking stick in three easy steps.
Thursday, 15 November 2018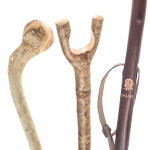 While there are many different types of wood that are more than suitable for making walking sticks, there's no denying that certain trees make downright amazing natural walking sticks that are not only practical, but a pleasure to look at as well. Each type of wood has its own properties, and this Guide to Wooden Walking Sticks is here to help you discover which types of wood you prefer and, hopefully, find the walking stick of your dreams.
Wednesday, 20 December 2017 | Admin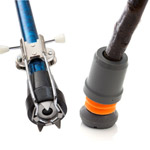 Walking sticks are in constant touch with the ground, so it's no surprise that your walking stick is only as effective as the ferrule you use with it. As a result, when you're searching for a replacement or spare ferrule, it's important to carefully consider which walking stick tip you'll use next. Find out which factors to consider when you're selecting your next ferrule by reading our blog.
Wednesday, 20 December 2017 | Admin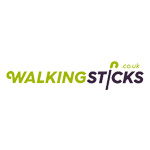 Hiking is an excellent and fulfilling pastime, but it can cause knee and ankle pain when you become more devoted to the activity. Thankfully, walking sticks and poles can take a significant amount of pressure off your body. But where can you purchase a hiking stick? Find out where you can get your hands on one by reading our helpful blog!
Wednesday, 6 December 2017 | Admin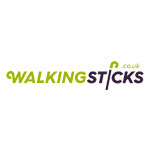 We'll be honest, wooden walking sticks can be found in a range of different shops and outlets. But finding a supplier who is as passionate about walking sticks as we are is a greater challenge. Find out where you can purchase wooden walking sticks that have been made from only the best natural resources by reading our blog.
Wednesday, 29 November 2017 | Admin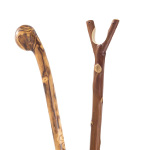 When you're deciding on a stick to use on your weekly walks, it can be a little confusing to know which one you need. Find out what the differences are between hiking, rambling and country walking sticks by reading our useful blog.
Wednesday, 29 November 2017 | Admin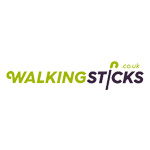 There's only one reason you'd be here on this page right now: you're wondering where you can buy a walking stick. The truth is that there are many different retailers out there that stock walking canes, but none of them do it with the passion and expertise that we have. Read our blog to find out why WalkingSticks.co.uk is an excellent choice for helping you with your walking stick needs.
Wednesday, 29 November 2017 | Admin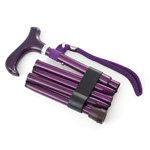 Folding walking sticks offer a range of different benefits, some of which you might not have even considered before. If you're on the lookout for a new cane and you're not sure what kind of stick to get, find out why a foldable walking stick is a great asset before you make a decision. We've outlined a number of way folding walking sticks can help you in our handy blog post.