Wednesday, 13 November 2019 | Admin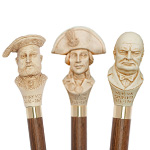 Ambulists have a very acquired taste and unless you share their passion and enthusiasm for novelty handles, your knowledge of unusual walking canes will never be a match for theirs. But if you're dead set on making the cane collector in your life truly happy, our list of some of the most detailed and realistic depictions of famous people is here to guide you in the right direction.
Tuesday, 12 November 2019 | Admin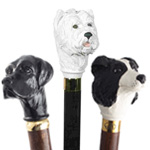 If you really want to surprise a dog lover, getting them a walking stick with the portrait of their furry friend in place of the handle will definitely do the trick. We've come up with a list of some of the most common dog breeds that is here to help you find the perfect walking stick for the canine enthusiast in your life.
Thursday, 7 November 2019 | Admin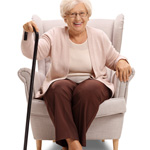 Finding gifts for grandmothers is not always the easiest task, especially if you feel there's nothing your grandma doesn't already have. How about a brand new walking stick? This selection of ladies' walking canes includes a broad range of sticks suitable for different occasions and fashion styles, so we hope we'll be able to help you find the right one for your grandmother.
Sunday, 3 November 2019 | Admin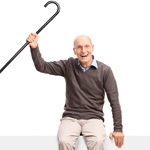 When it comes to shopping for the perfect gift, grandfathers seem to be the hardest to surprise with a creative and thoughtful present. Though bringing a smile to someone's face by presenting him with a brand new walking cane may sound far-fetched, our selection of some of the most intriguing gentlemen's canes is here to show you that a stick is more than just a mobility aid. Read on to see our top suggestions for the best walking stick to get for your grandpa.
Friday, 1 November 2019 | Olivia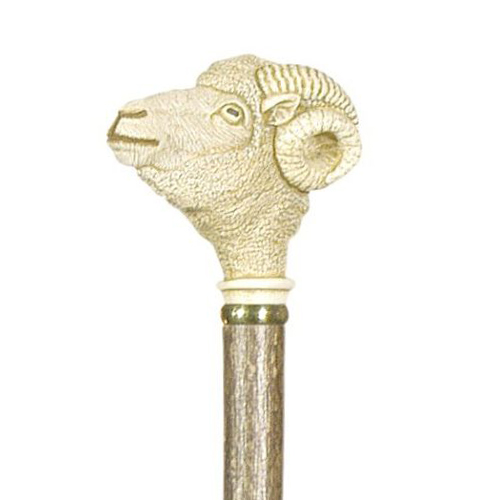 An astrological walking stick makes a meaningful gift for women in touch with nature. Whether you're an air, water or fire sign, these walking sticks will keep you in firm contact with the earth.
Friday, 9 August 2019 | Admin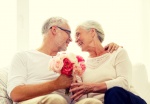 Valentine's Day: when you get to pull out all the stops and show your other half what they mean to you. However, it can be difficult to put all these feelings into one gift. Browse our handy guide on Thoughtful Valentine's Day Gifts by Star Sign for a little help from the stars...
Friday, 19 July 2019 | Admin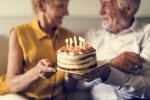 Gift buying can often be a panic, as you want to ensure you get your loved one the perfect gift. Our thorough guide on Thoughtful Birthday Gifts by Star Sign provides the answers!
Monday, 11 March 2019 | Admin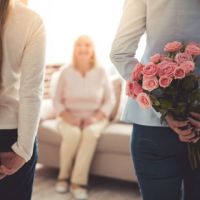 There are plenty of holidays that offer you the chance to surprise your loved ones with clever gifts, but there's only one day a year when your mum is the centre of attention. This year, instead of opting for flowers and chocolates, surprise her with a beautifully crafted walking stick. You know your mum best, but to make shopping a bit easier, we've put together this list of what we think are some of the best walking sticks that might bring a big smile to her face.
Thursday, 29 November 2018 | Admin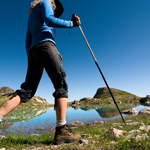 Whether the lady you have in mind loves collecting new and intriguing walking sticks, hiking in the English countryside, or accessorising her outfits with a formal stick, a walking cane is always a great idea as an unexpected and memorable gift for all occasions. Our selection of some of the most popular and beautiful walking canes for women is here to help you find the stick you've been looking for. Read on and discover the endless possibilities the world of ladies' walking sticks has to offer.
Monday, 19 November 2018 | Admin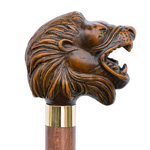 Although walking canes might at first glance appear to only appeal to a collector or an enthusiast when he unwraps his present, some of our charming, clever and downright amusing walking sticks are bound to put a smile on even the sourest face. So check out our selection of Walking Sticks for Him 2018 and have fun browsing for the perfect gift.