Most Unusual Uses for Walking Sticks
Walking sticks are extremely useful for helping you get around in the home and outside. Plus, they can also make excellent fashion accessories. But what about the other uses of a walking stick that people don't often talk about?
At WalkingSticks.co.uk, we've outlined a few of the more unusual ways you can use your walking stick. Read on to find out more.
Gives You Extra Reach
We've picked a relatively normal one to ease you in. We've all been there: dropping something just out of reach and not wanting to move to retrieve it. If your walking stick's by your side, you can use it to move the object so it's closer to you. In this way, all you have to do is bend down and retrieve the item.
Rest Your Rifle on the Top of Your Stick
Walking sticks with a thumbstick handle have a fairly well-known function to what they were intended for. Although they are typically used to rest your thumb on the V shape, this natural opening can actually be used to rest your gun on the stick. This provides you with a steadier surface so you can aim your weapon better. Plus, while you're hunting through the woods, the thumbstick walking cane can actually serve its traditional purpose and provide you with additional support.
As a Receptacle for a Drink
If you have to attend a boring event, perhaps a tippling cane can help you. At WalkingSticks.co.uk, we also stock tippling canes that have a hidden glass phial that allows you to store your favourite alcoholic drink (or non-alcoholic beverage; we aren't judging) for whenever you need a pick-me-up. The handle of this Crook Handled Tippling Cane unscrews to reveal a glass flask with a stopper hidden inside the shaft of the stick. This is also an excellent conversation starter!

Defend Yourself
You've probably seen the shillelagh, which is a traditional Irish short stick that was once used in duels to settle disputes amicably. But there's also an eclectic martial art and self-defence method that was developed in England in the late 19th Century that's still active today.
This has come to be known as "bartitsu," which was coined by Sir Arthur Conan Doyle. Bartitsu is basically a form of self-defence where a walking stick is the only weapon you can use to defend yourself. You can even take a self defence class for this unusual martial art.
Use it to Play Games with Your Friends
If you're stuck in the woods or at a retreat with no access to the internet and you and your friends have just a walking stick to keep you company, your cane could become a night's worth of entertainment. Okay, that might be pushing it a little, but it'll give you at least a few minutes' of entertainment.
You can use your stick to play limbo, or if you have two walking sticks between your group you can play capture the flag. Simply attach a piece of cloth to the handle's end, poke a stick with a spiked ferrule into the ground, and try to take the opposing team's flag before they take your own.
Store Your Pills
Some canes have a handle with a secret, including our Pill Box Cane with Millefiori Murano Glass Lid. This stick's handle is discreetly hinged, allowing you to store pills or any other small item you want to keep private in the handy little compartment. Who could have known the walking stick could be such a multidimensional product?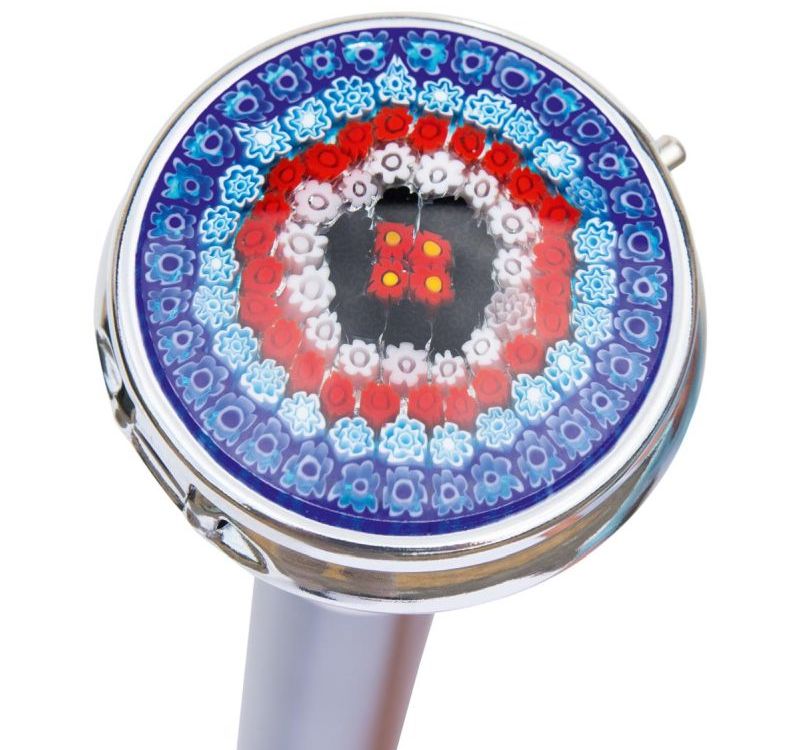 If you'd like more information or a tailored recommendation, contact us on 020 7501 0591 or helpdesk@walkingsticks.co.uk. Alternatively, join in the conversation by leaving us a comment below. We'd love to hear from you if you have more unusual uses for your walking stick!