What is a Ferrule?
When walking sticks and canes come to mind, most people think of fashion and support, but few would think of them as a complex subject. At WalkingSticks.co.uk, we don't think walking sticks are overly complicated, but we do find ourselves throwing around terms sometimes that others may be unfamiliar with. One of these terms is the "ferrule", so we'll lay out what it is, and what it's used for.
What is a Ferrule?
Simply put: the ferrule is the bit at the bottom of your stick. It makes contact with the ground, saving your stick from hard impacts and cushioning the shock that travels into your arm. Ferrules come in all shapes and sizes, and can be made from metal, plastic, rubber, or a combination of multiple materials. To help you decide which ferrule is for you, we'll go over some of the most common types.
The Rubber Ferrule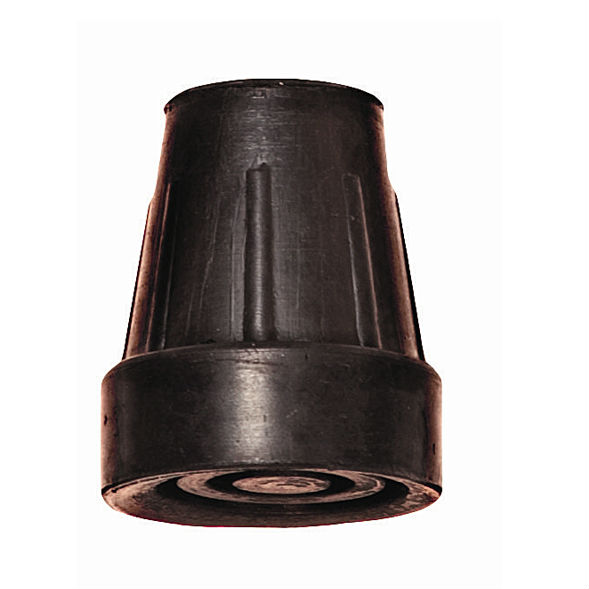 This most common type of ferrule is seen on all sorts of sticks, and helps to grip hard, smooth ground. Suitable for use indoors and out, this ferrule won't slip when you press down, and has the added benefit of cushioning the impact you feel through your hand and up your arm. This image shows the Heavy Duty Type Z Rubber Ferrule.
Key Features: Grippy on all sorts of surfaces, cushions impact.
---
The Metal Ferrule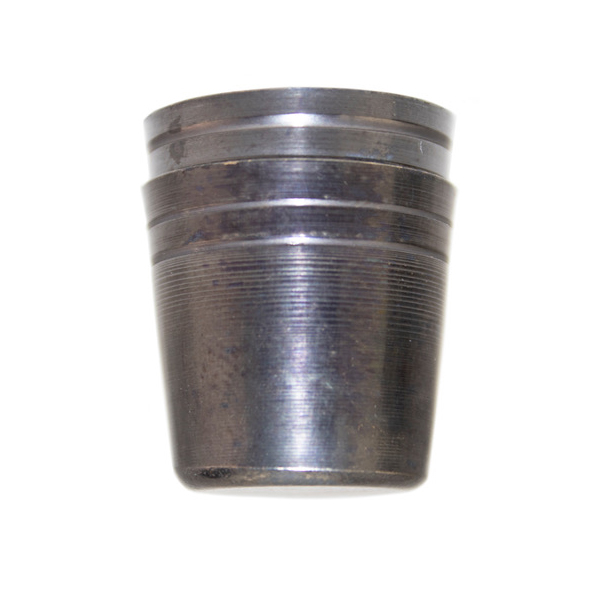 Suitable for use on all surfaces, but particularly suited to softer ground, the metal ferrule is sturdy and reliable. This ferrule is protective and tough, but won't provide the same comfort or shock absorbing qualities as the rubber ferrule when used on hard ground. This image shows the Metal Tip Ferrule.
Key Features: Tough and reliable, suitable for use on softer ground.
---
The Spiked-Tip Ferrule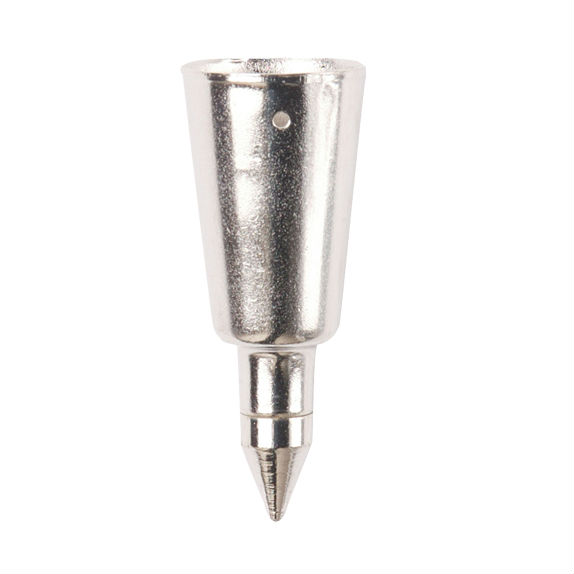 For those who like to get out into nature, a more rugged ferrule is in order. Spiked-tip ferrules are excellent for digging into soft ground, such as a grass field on a wet day. Providing great grip to help you get through even the soggiest ground, this ferrule makes the perfect companion on a hike. This image shows the Spiked-Tip Steel Ferrule.
Key Features: Digs into soft ground, excellent for hikes and field walks.
---
The Tripod Ferrule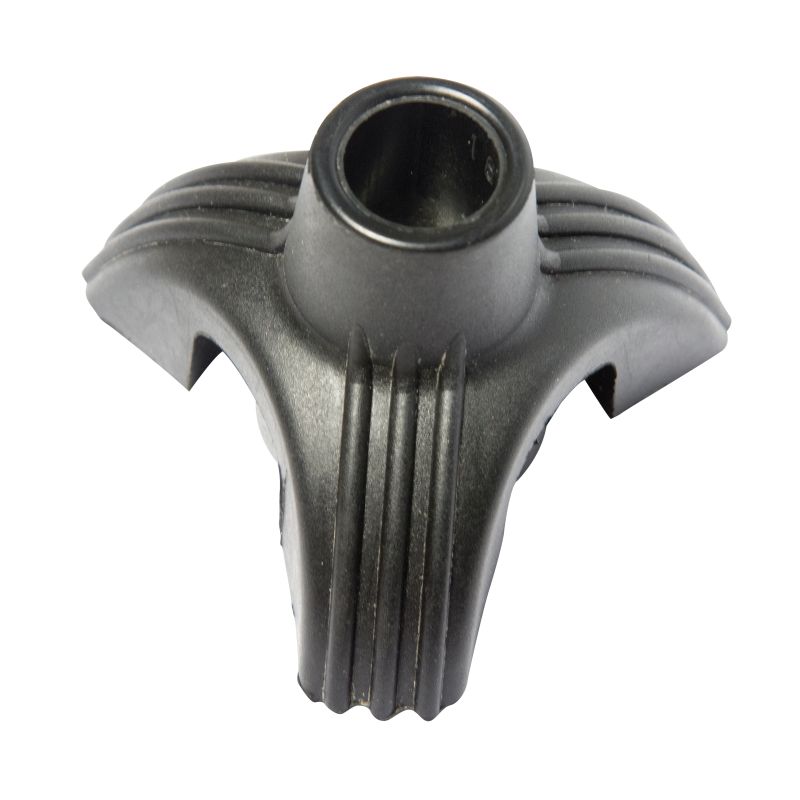 For those who use their walking sticks for long hours, having a way to safely set it down is a real plus. Tripod ferrules are an excellent option, as they allow you to balance your cane upright, ready for retrieval when you need it. These ferrules are great for sitting at a restaurant, or for waiting in line. This image shows the Type T Tripod Black Walking Stick Rubber Ferrule.
Key Features: Extra-supportive, can balance upright when not needed.
---
The Flexyfoot Ferrule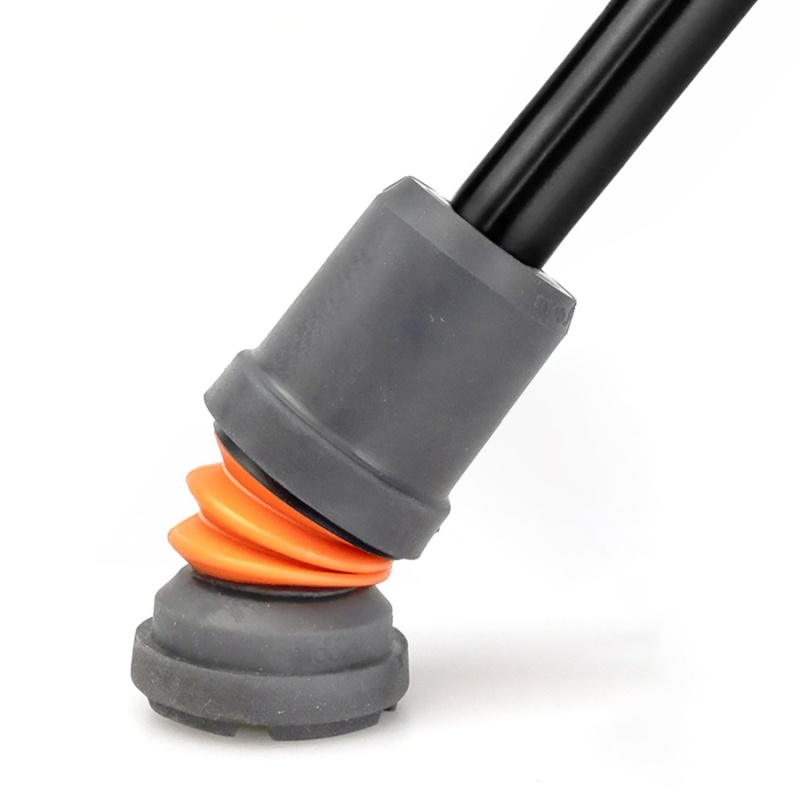 Using a walking stick can sometimes lead to painful pressure on the arms and upper body. Flexyfoot Ferrules bend and move when making contact with the ground to absorb shock and reduce impact. They can also help with stability, as this flexibility makes walking on rough or uneven terrain, safer. This image shows the Flexyfoot 19mm Shock-Absorbing Ferrule (Grey).
Key Features: Bends to absorb shock and makes walking on uneven terrain safer.
---
Ice Grip Ferrule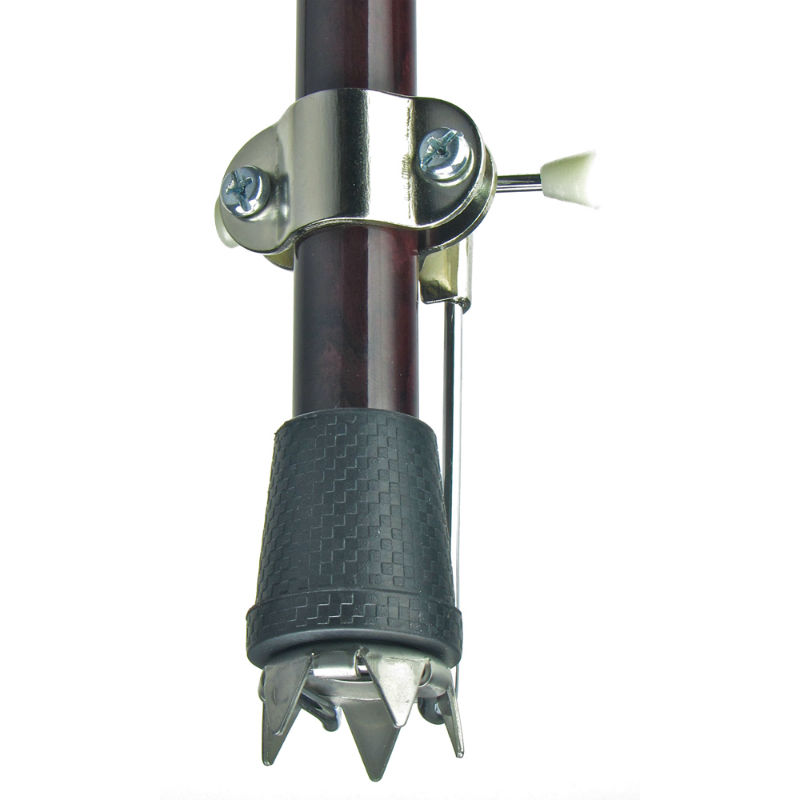 Special weather and circumstances often require special equipment, and that's no different for ferrules. Ice grip ferrules allow you to safely walk in icy conditions, providing slip-free grip in the ice. These ferrules will dig into the ice with spikes, providing extra stability on slippery days. This image shows the Ice Grip for Walking Stick Ferrule.
Key Features: Helps to grip in icy conditions, features spikes to dig into ice.
---
The Combi Ferrule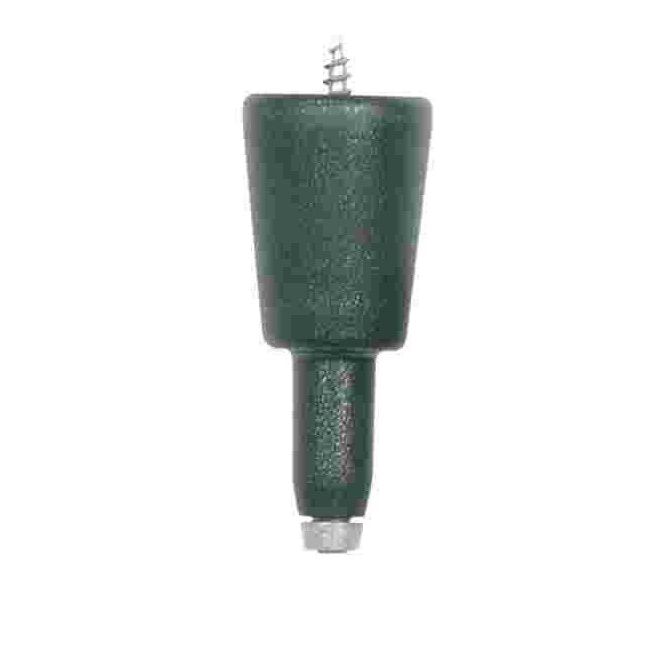 Walking sticks are often used on multiple types of terrain, so you need to be able to adapt your ferrule to your current circumstances. Combi ferrules are made for this purpose, and are designed to change at a moment's notice. Whether you're going from hard to soft surfaces or vice versa, these ferrules will have you covered in seconds. This image shows the Combi Spike Walking Stick Ferrule.
Key Features: Can change in seconds, allows one stick to be used on all terrains.
---
Choose One for Yourself
Now that you not only know what a ferrule is, but what the different types are, you can make your walking stick choice in an informed fashion. Are you going to be walking indoors, or on pavement? Then a rubber ferrule is most likely for you. Going hiking through the marsh? Then you'll most likely need a metal or spiked ferrule. If you're curious about learning more, take a look at our full section on ferrules.
What's your favourite style of everyday walking sticks? Let us know in the comments, or find us on Twitter and Facebook!