Monday, 21 December 2020 | Eugene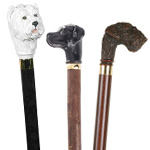 One of our favourite types of stick is the Dog Head Handle Walking Stick, paying homage to man's best friend through an accessory that can go everywhere you can. Whether you use it while out walking your dog, or you want a way to boast about your favourite pet to your friends and family while on the go, these stylish sticks will do the trick. Read on to learn about our favourites.
Saturday, 19 December 2020 | Admin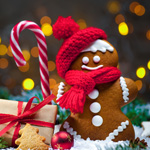 Have you been invited to a very formal Christmas party and are now looking for the perfect outfit that will take everyone's breath away? If you like to accessorise with the help of a fashionable cane, you've come to the right place. Read on to get inspired to find an evening cane that perfectly matches your formal outfit and wonderfully embodies the spirit of the season.
Friday, 4 December 2020 | Admin
One of the most versatile accessories for all those situations is a walking stick that not only offers reliable support on icy grounds, but perfectly complements any outfit as well. Whether you're already using a walking stick and looking to find the right fit for the holiday season, or thinking about getting your very first cane, our list of Christmas Sticks for Christmas 2019 is bound to inspire you.
Thursday, 3 December 2020 | Admin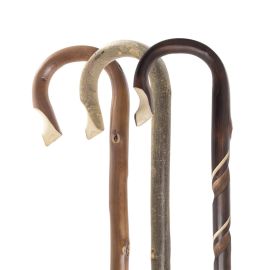 Whether you're putting on a nativity play in your school or local church, you know very well that no costume is complete without a genuine shepherd's crook. If you've spent hours perfecting your character's look, a natural shepherd's crook will add that final touch to make you look as authentic as possible. This short article is here to help you save some time and money searching for just the right country stick to perfect your nativity play costume.
Wednesday, 18 November 2020 | Admin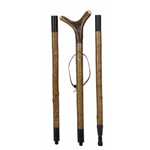 While some spend Christmas cuddling in front of a fireplace, enjoying the feeling of being snowed in, some of us can't wait to get wrapped up in warm clothes, step outside and go for a long walk in the countryside. Whether you use a walking stick throughout the year, or only need an extra hand when the ground gets really slippery, our list of Best Winter Country Sticks is here to inspire you in your search for the perfect hiking companion.
Wednesday, 18 November 2020 | Admin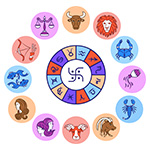 Not sure what to get that special Scorpio or Taurus in your life? Check out our extensive guide on Thoughtful Christmas Gifts by Star Sign to make buying gifts a breeze.
Wednesday, 18 November 2020 | Admin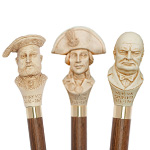 Ambulists have a very acquired taste and unless you share their passion and enthusiasm for novelty handles, your knowledge of unusual walking canes will never be a match for theirs. But if you're dead set on making the cane collector in your life truly happy, our list of some of the most detailed and realistic depictions of famous people is here to guide you in the right direction.
Thursday, 12 November 2020 | Eugene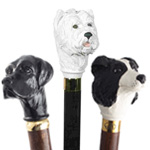 If you really want to surprise a dog lover, getting them a walking stick with the portrait of their furry friend in place of the handle will definitely do the trick. Read on for our Best Gifts for Dog Lovers.
Wednesday, 11 November 2020 | Admin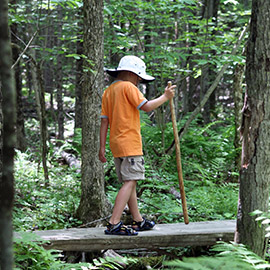 Most children don't use walking sticks as a fashion accessory, and hiking shouldn't be too much of a struggle for them. But an expertly crafted natural country stick will still bring a smile to any kid's face, especially if it looks just like yours. Read on to discover what our top picks for children's walking sticks are, and how you can find the right fit for the little one in your life.
Wednesday, 11 November 2020 | Admin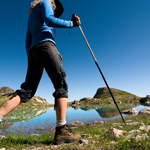 Whether the lady you have in mind loves collecting new and intriguing walking sticks, hiking in the English countryside, or accessorising her outfits with a formal stick, a walking cane is always a great idea as an unexpected and memorable gift for all occasions. Our selection of some of the most popular and beautiful walking canes for women is here to help you find the stick you've been looking for. Read on and discover the endless possibilities the world of ladies' walking sticks has to offer.