Best Walking Sticks for Hiking
Tuesday, 24 October 2017
Many of us aren't content with our walks through the town or city, and are looking for a little more variety and adventure in life. For these people, the pollution and monotony of the town are traded in for the wonder and majesty of nature, opening up a whole new world full of trails, paths and treks to lose yourself on.
Hiking can be one of the most rewarding past-times you can embark on, allowing you to explore nature both at home and far away, but it can also be quite physically demanding. That's why many hikers elect to bring along a hiking stick or trekking pole, allowing them to reach new places in comfort and safety. One size does not fit all though, as every hiker has their own idea of what the perfect hiking stick is, and the features they're looking for.
At WalkingSticks.co.uk, we're the top authority around on all things walking stick, pole and cane related, and we're here to help. We've put together a handy list of some of our favourite walking sticks for hikers, with a range of different styles and features. Read on, and you just might find the perfect stick for your tastes and needs.
Black Trekking Pole with Shock Absorber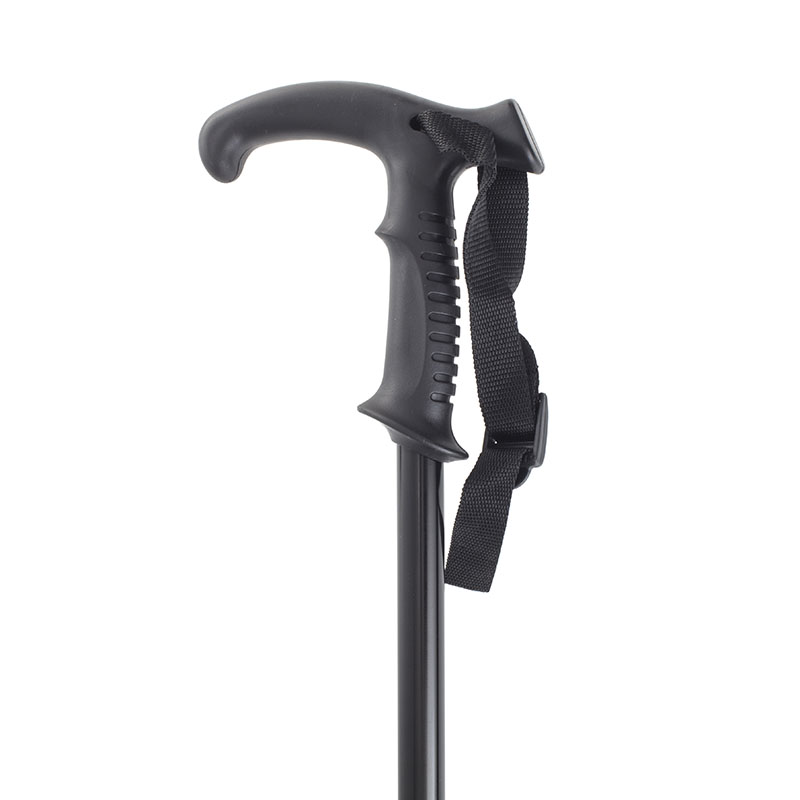 To kick off our list, we've selected one of the most popular hiking sticks around. Cleverly designed with a versatile handle to suit every need, the Black Trekking Pole with Shock Absorber can be used as either a regular hiking staff or a classic walking stick. Featuring an innovative rubber-spike ferrule, it will be comfortable for use on both hard and soft surfaces.
It can be held from on top like a regular right-angled walking stick, or grasped around the neck with the ergonomic hiking handle. This handle versatility helps to reduce fatigue, as your hand needn't stay in the same position for too long. The built-in shock absorber is ideal for those with sensitive joints or arthritis, reducing the impact as the stick makes contact with the ground.
Key Features: Built-in shock absorber, versatile multi-grip handle, combi ferrule.
Hazel Coppice Knobstick Country Walking Stick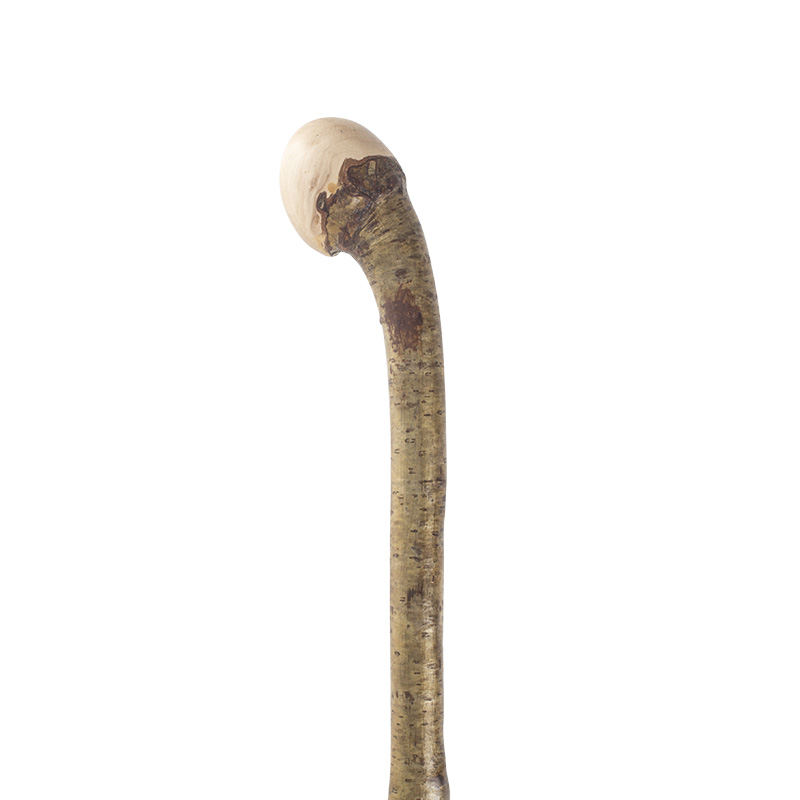 For those nature-lovers looking for a more natural stick that will blend into the great outdoors, a more rugged stick is in order. The Hazel Coppice Knobstick Country Walking Stick is practical, durable and uniquely attractive, making it a perfect accessory for any trekker.
Made using the coppicing method, this stick actually started as a very small tree, which was then cut down to a desirable length. The shaft is left covered with natural hazel bark, while the handle is polished for a comfortable feel in the hand. This stick is ideal for the British countryside, and won't look out of place in even the most majestic of surroundings.
Key Features: Rugged and unique look, extremely durable, makes a great gift for hikers.
Blue Height-Adjustable Hiking Pole with Contoured Handle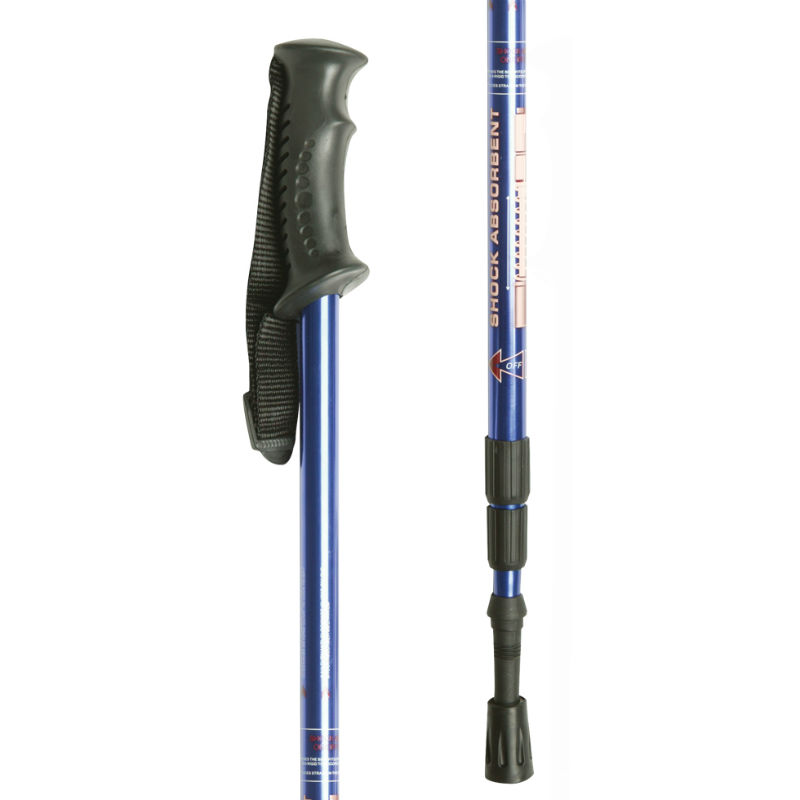 Hiking can be as demanding as it is rewarding, so you need a pole that will make the journey as smooth and comfortable as possible. The Blue Height-Adjustable Hiking Pole with Contoured Handle is just such a stick, with a contour-moulded handle and shock-absorbing insert to keep your grip strong and your joints healthy.
Made to be as lightweight and easy to use as possible, this pole will be no burden while still being sturdy enough to support you through your hike. Since the impact of the pole on the hard ground can often send shocks reverberating up the handle and through your body, this stick is fitted with a shock absorbing insert to reduce the force of impact. Your wrists will be cushioned, allowing you to maintain a firm and comfortable grip for the duration of your hike.
Key Features: Contour-moulded handle, shock absorbing insert, height adjustable.
Red Folding Hiking Pole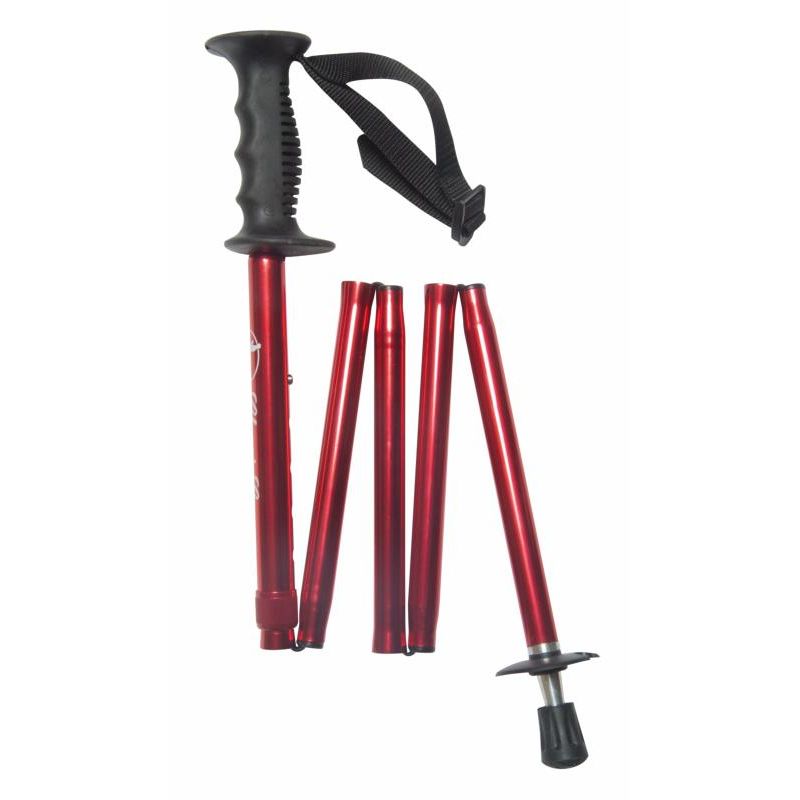 If you're someone who likes to travel far and wide to find the very best in hiking spots and natural beauty, you need a stick that will work with your lifestyle, without getting in the way. The Red Folding Hiking Pole is an ideal fit, as it provides all the support of a normal trekking pole, with the added benefit of folding up to a compact size for storage and transit.
Made from sturdy aluminium and fitted with a rubber-spike ferrule, this pole is sturdy and suitable for hiking on any kind of terrain. It is extremely lightweight, helping you traverse even the most demanding obstacles with ease. To make it suitable for use by a wide array of hikers, it can be adjusted in height between 45" and 49".
Key Features: Folds into compact size, rubber spike ferrule, height adjustable.
While these are some of our favourite hiking sticks, they aren't the only ones we have on offer. Every hiker is different, so it's often best to have a browse, and see which of our sticks best suits you. At WalkingSticks.co.uk, we stock a range of Hiking Poles and Sticks, all available with free UK delivery on all orders over £40. Why not take a look for yourself, and see what tickles your fancy?
Have any questions, or something to add? You can leave us your thoughts in the comments section below!