Best Christmas Sticks for Christmas 2021
Friday, 4 December 2020 | Admin
One of the most versatile accessories for Christmas walks is a walking stick that not only offers reliable support on icy grounds, but perfectly complements any outfit as well. Whether you're already using a walking stick and looking to find the right fit for the holiday season, or thinking about getting your very first cane, our list of Christmas Sticks for Christmas is bound to inspire you.
Casual Everyday Cane for Cosy Evenings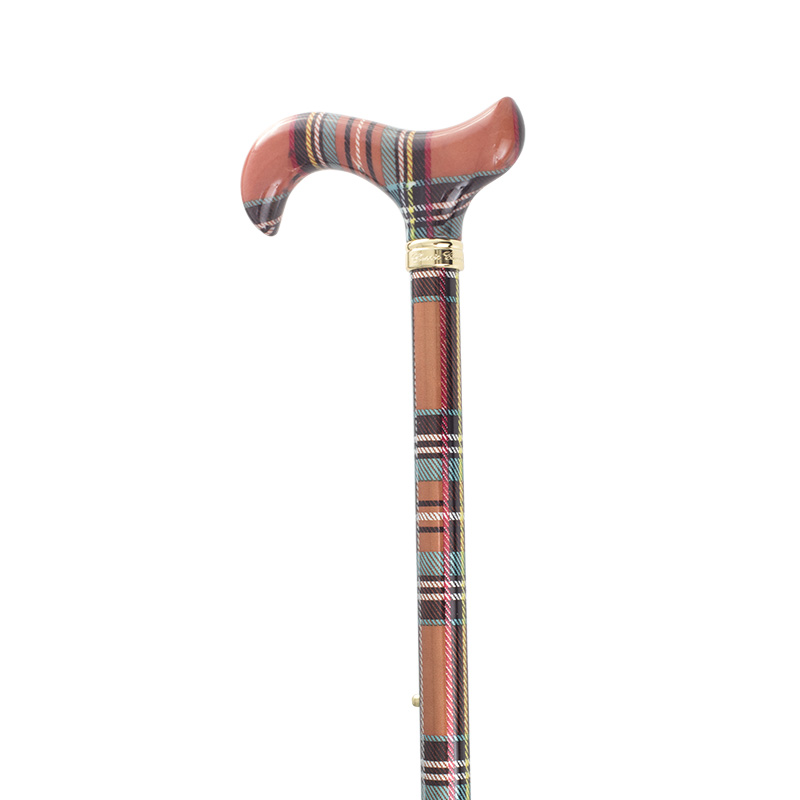 Where else to start but with one of the most versatile, casual yet elegant canes you could think of? The Tartan Derby Walking Cane features the timeless tartan pattern that is especially popular during these chillier months, and goes great with virtually any winter outfit. You can take it with you for a romantic city walk, accessorise your outfit for a cosy night out with friends, and always keep it hooked on your arm as a reliable support just in case you need some.
Key Features: Adjustable height from 30" to 39"; timeless pattern; comfortable Derby handle; reliable support; ideal for casual gatherings
Height-Adjustable and Folding Cane for Occasional Use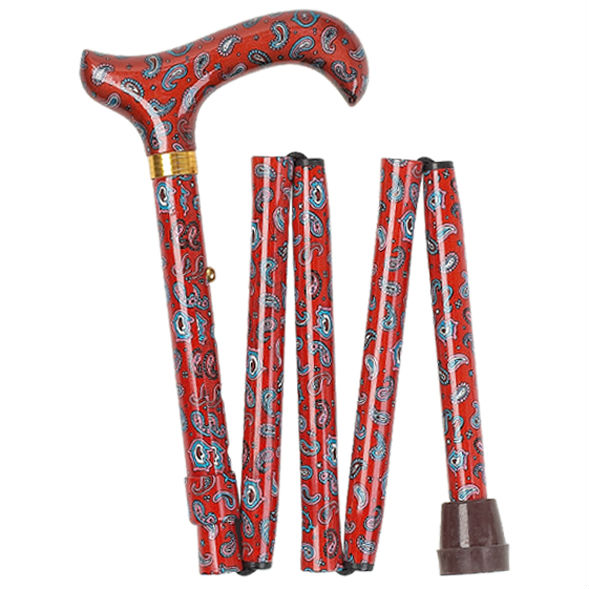 While wonderful in more than one way, the parties, dinners, drinks and gatherings of the holiday season can turn out to be exhausting, especially if you find it difficult to stand for prolonged periods. The Height-Adjustable Paisley Mini Folding Derby Walking Stick​ offers the perfect solution for anyone who needs only occasional support when standing. Due to its folding design, you can easily keep it stashed away in your bag just in case.
Key Features: Adjustable height from 31" to 35"; foldable into five sections for easy travel; practical to keep in your bag; casual design
Elegant Walking Stick for Formal Events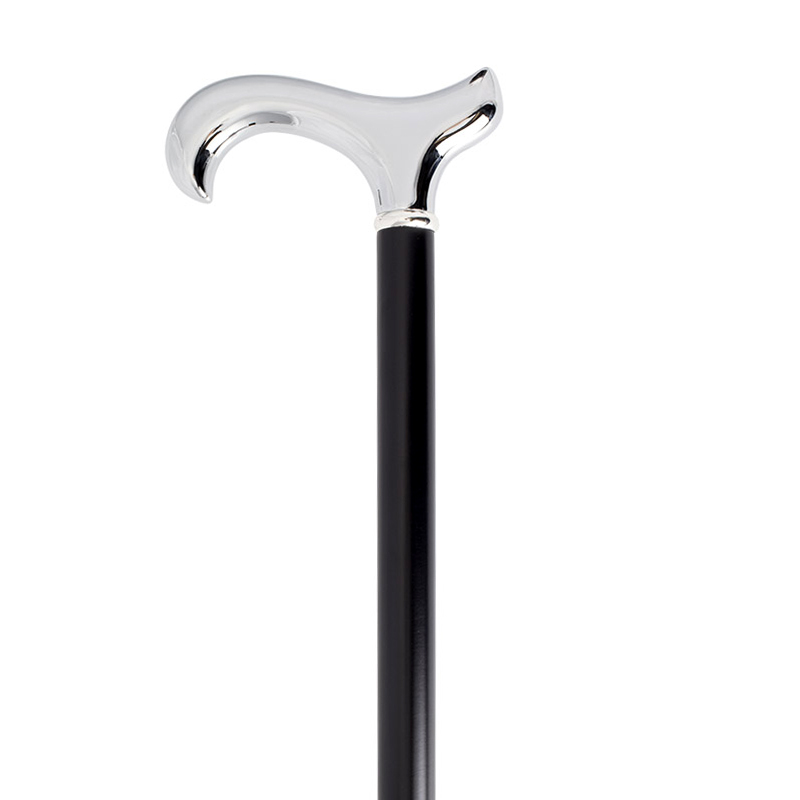 If you're looking for something a touch more elegant, perfect even for formal evening events and not only casual gatherings and Christmas parties, the Chrome Derby Handle Walking Stick might be more to your liking. This eye-catching black and chrome stick combines reliability and convenience with a formal yet seasonal design, because even holidays are not always all fun and games.
Key Features: Fixed height of 97cm; sturdy beech wood shaft; ideal for formal Christmas parties
Stylish Red Cane for Christmas Parties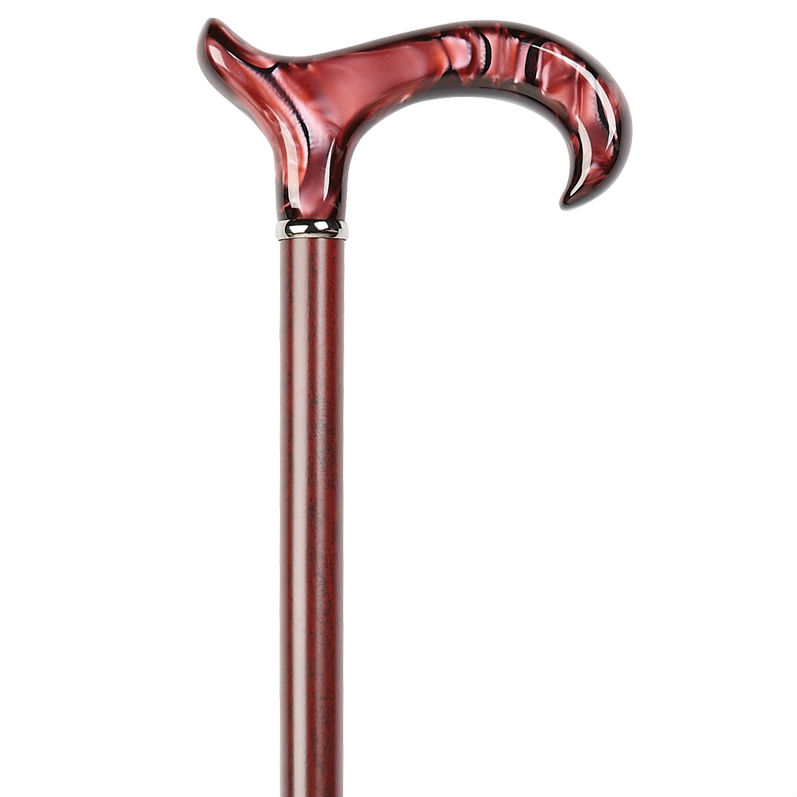 Similarly elegant than the Morocco Walking Stick mentioned above, the Ruby Red Derby Handle Dress Cane is a stylish red stick, ideal for accessorising any dress outfit. Unlike the stick above, however, it features a beech wood shaft painted red to match the acrylic handle that has been coloured in a marble-effect ruby for a dash of visual delight, perfect for the slightly more cheerful events.
Key Features: Fixed height of 36"; sturdy beech wood shaft; marble-effect ruby red handle; complements any evening outfit
Holidays are the perfect time to go to as many parties as possible, see old friends and enjoy time with your family. And if you want to impress everyone you meet, a walking stick is the perfect accessory to complete your holiday look.
Which is your favourite holiday walking stick? Let us know in the comments below, or find us on Twitter and Facebook!