Best Walking Sticks as a Gift for Her 2023
Whether the lady you have in mind loves collecting new and intriguing walking sticks, hiking in the English countryside with an attractive staff in her hand, or accessorising her outfits with a formal stick, a walking stick is always a great idea as an unexpected and memorable gift. If you've decided to surprise her with a unique and stylish walking stick this Christmas, all that's left to do is find the perfect one that will not only serve her as an accessory, but a useful support as well.
Our selection of some of the most popular, beautiful and functional walking sticks for women is here to help you make up your mind and find just the stick you've been looking for. So read on and discover the endless possibilities the world of ladies' walking sticks has to offer.
For the Lover of Art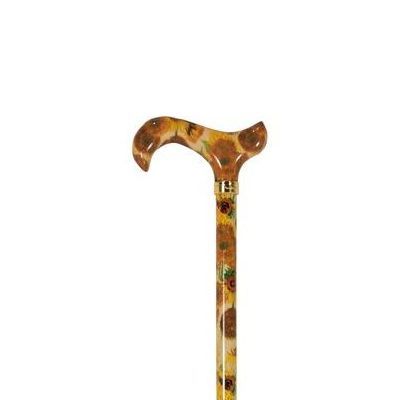 Needless to say, if the lady you have in mind is a Van Gogh fan, the National Gallery Van Gogh Sunflowers Derby Adjustable Walking Stick is going to impress her like nothing else. Not only pleasing to the eye, this is also one of the most functional, practical and comfortable walking sticks you can get if you're looking for an everyday walking stick that can serve as a support and an accessory at the same time.
Stylish stick for the lover of art
In different styles including Nattier, Monet, Bosschaert and Stubbs
Functional, practical and comfortable for ease of use
Key Features: Sunflower print; Derby handle; adjustable height; ideal for casual everyday use
---
As a Fancy Accessory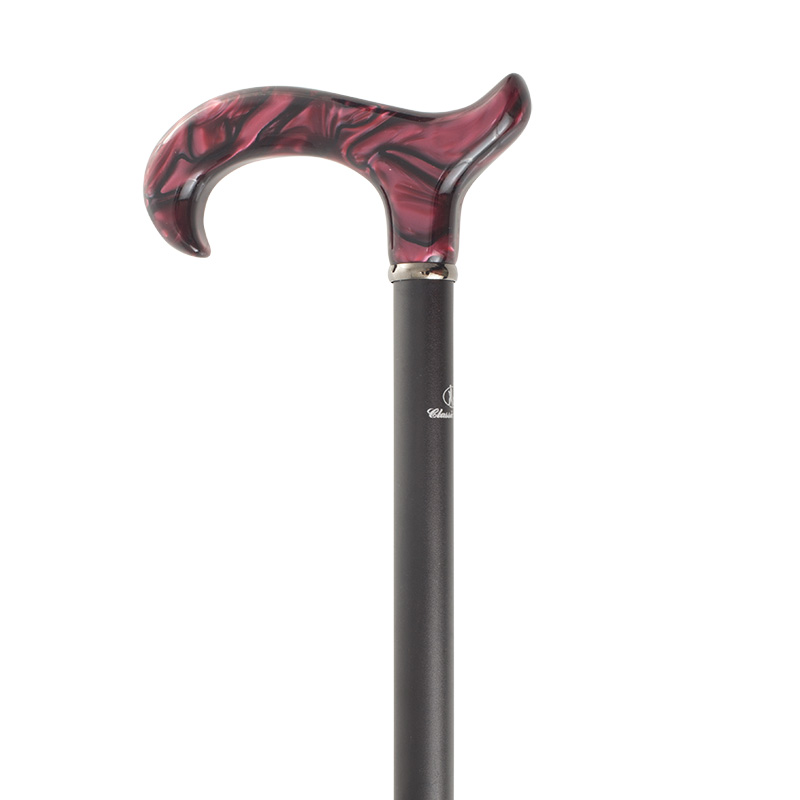 Is the walking stick you've been thinking of less of a support and more of a fancy accessory? The Derby Extending Cane with Marbled Ruby Acrylic Handle is a gorgeous evening walking stick with a very eye-catching handle. This stick is the perfect addition to any black tie event, giving you an eye-catching look that stands out from the crowd.
Elegant and stylish acrylic painted walking stick
Looks great at any black tie event
A classy accessory for those fancy parties
Key Features: Polished marbled ruby handle; adjustable height; sophisticated evening walking stick
---
Complement Her Timeless Black Look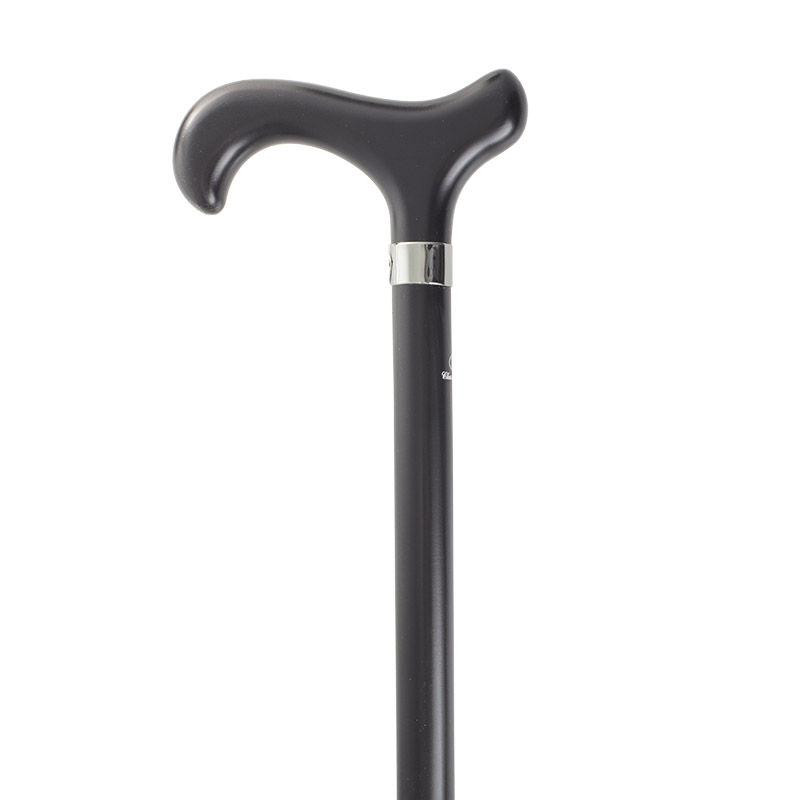 If you like the idea of presenting her with an evening accessory, but would prefer to find one that is even more elegant and suitable for the most formal occasions, the Ladies' Black Derby Walking Stick is just what you need. Unlike the fancy walking stick mentioned above, this one in made entirely from hardwood and painted a glossy black. The only embellishment is a breathtaking nickel collar that gives the stick that final touch of glamorous appeal.
Designed using hardwood for durability that lasts long after purchase
Includes a stylish nickel collar that makes you look glamourous
An ideal option for formal occasions
Key Features: Timeless appearance; glamorous nickel collar; hardwood shaft and handle; ideal for all formal occasions
---
Natural Style for Country Walks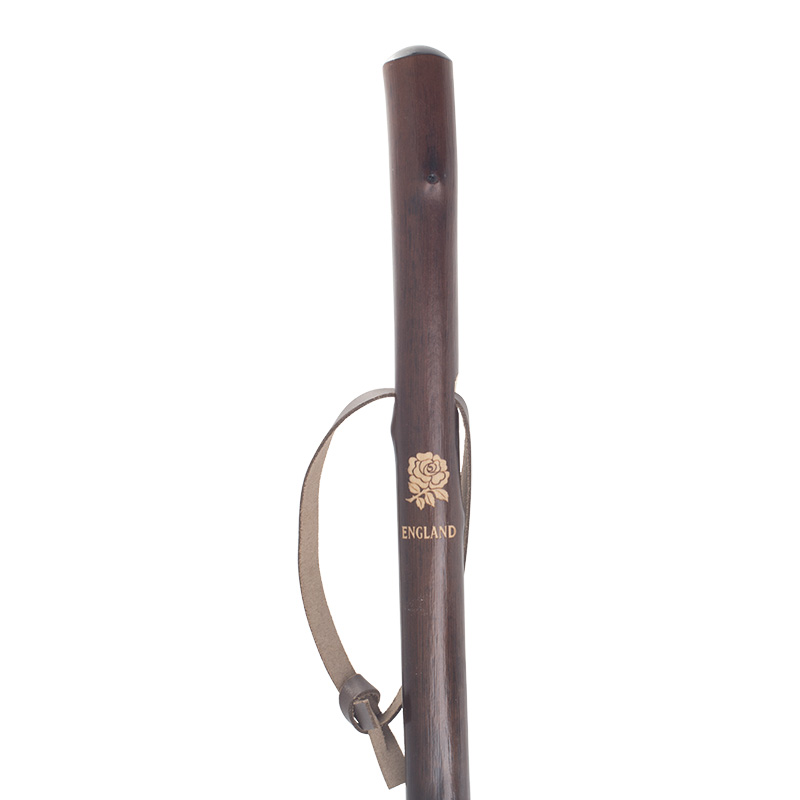 This Chestnut Hiking Staff with English Rose is a beautifully crafted wooden stick that is tall enough to be suitable as a rambling or as a proper hiking stick. What makes it uniquely charming is the engraved image of a rose, the symbol of England, on the upper part of its shaft. The stick can also easily be cut for a personalised fit, and is fitted with a very functional ferrule that can be used on both hard and soft surfaces.
Beautifully crafted wooden stick that is perfect for rambling
An English rose gives it a uniquely British charm
Can be cut for a customised fit
Key Features: 48" (122cm) tall; chestnut wood; charming carving; suitable for most terrains; ideal for rambling and hiking
---
Practical with a Personal Note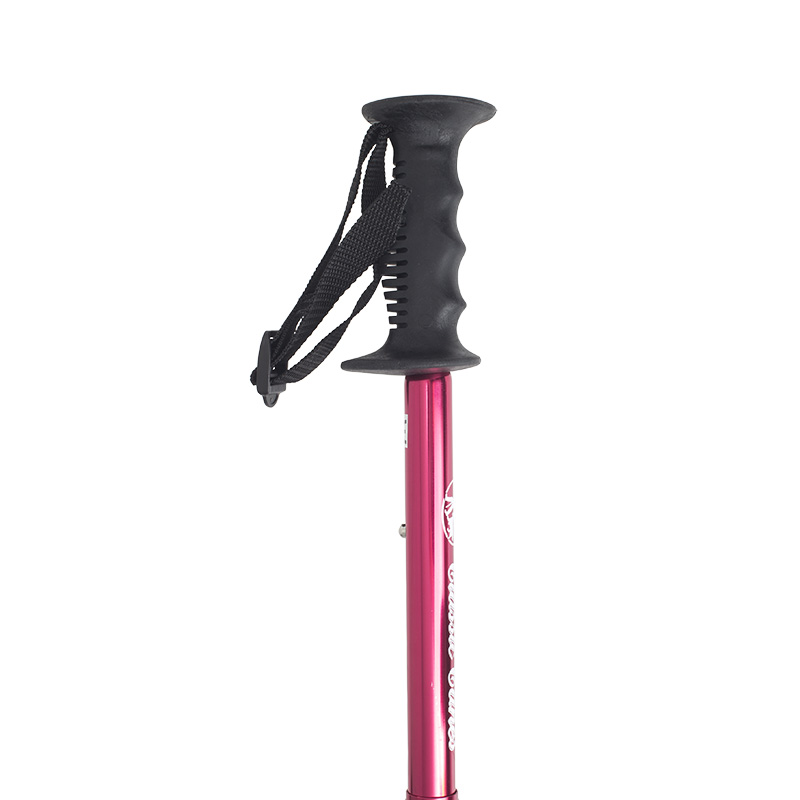 If you want to show that you know all about her hobbies and interests, a proper trekking pole might be the best option to do so. The Height Adjustable Red Trekking Pole is everything a passionate hiker could ask for, and its attractive design makes it ideal for women who like to look good even when treading through mud. The pole features a ferrule fitted over a spike, making it ideal for use over rough terrain.
Lightweight aluminium trekking pole for use on the move
Perfect for use as a country walking stick
Ideal for any woman who enjoys spending time outdoors
Key Features: Adjustable height; multi-functional handle; combi ferrule; red shaft and black handle
---
Finding the ideal present for a woman is never an easy task, and though we realise our short list will most probably not solve your dilemma entirely, we certainly hope it can point you in the right direction. If you haven't found the stick you've been looking for on our list, we suggest you take a look at all the Ladies', Formal or even Country Walking Sticks.
What do you think of our suggestions? Let us know in the comments, or find us on Twitter and Facebook!