Thursday, 3 December 2020 | Admin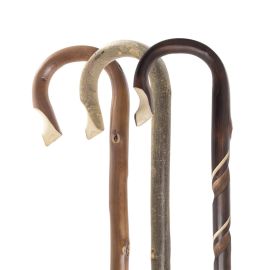 Whether you're putting on a nativity play in your school or local church, you know very well that no costume is complete without a genuine shepherd's crook. If you've spent hours perfecting your character's look, a natural shepherd's crook will add that final touch to make you look as authentic as possible. This short article is here to help you save some time and money searching for just the right country stick to perfect your nativity play costume.
Wednesday, 18 November 2020 | Admin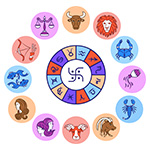 Not sure what to get that special Scorpio or Taurus in your life? Check out our extensive guide on Thoughtful Christmas Gifts by Star Sign to make buying gifts a breeze.
Wednesday, 18 November 2020 | Admin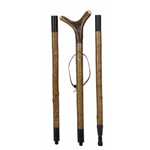 While some spend Christmas cuddling in front of a fireplace, enjoying the feeling of being snowed in, some of us can't wait to get wrapped up in warm clothes, step outside and go for a long walk in the countryside. Whether you use a walking stick throughout the year, or only need an extra hand when the ground gets really slippery, our list of Best Winter Country Sticks is here to inspire you in your search for the perfect hiking companion.
Saturday, 7 November 2020 | Admin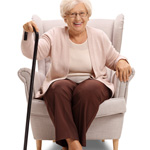 Finding gifts for grandmothers is not always the easiest task, especially if you feel there's nothing your grandma doesn't already have. How about a brand new walking stick? This selection of ladies' walking canes includes a broad range of sticks suitable for different occasions and fashion styles, so we hope we'll be able to help you find the right one for your grandmother.
Wednesday, 4 November 2020 | Admin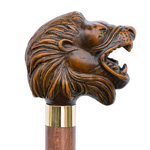 Check out our selection of Walking Sticks for Him 2020 and have fun browsing for the perfect gift for him. Featuring walking canes, modern styles, authentic tastes and more, we're bound to have the perfect stick for him!
Tuesday, 3 November 2020 | Admin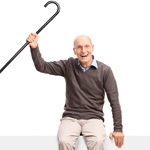 When it comes to shopping for the perfect gift, grandfathers seem to be the hardest to surprise with a creative and thoughtful present. Though bringing a smile to someone's face by presenting him with a brand new walking cane may sound far-fetched, our selection of some of the most intriguing gentlemen's canes is here to show you that a stick is more than just a mobility aid. Read on to see our top suggestions for the best walking stick to get for your grandpa.
Sunday, 1 November 2020 | Admin
Finding a new and exciting walking stick is one of the greatest thrills for any collector. Our selection of intriguing Novelty Handle Walking Sticks is here to help you in your search for a quirky novelty cane that would complete your already impressive collection, so make sure to check our list of recommendations for some inspiration.