Horoscope Series: Walking Sticks for Aquarius
Monday, 8 April 2019 | Admin
Living on their own terms, Aquarius is not a fan of labels and loves nothing more than to find their own individual path. You believe in the nature of change and evolution, and what intrigues you today might no longer be your style a year from now. In this instalment of the Horoscope Series, we do our best to advise on the best possible walking stick for Aquarius.
Independent, Idealistic and Imaginative Water Bearer
Time Period: 20 January – 18 February
Sign: Water bearer
Element: Air
Polarity: Positive
Ruling Planet: Uranus
Lucky Gem: Opal
Flower: Orchid
Cooling Blue Tones
While you aren't afraid to wear dark and bold colours with the right outfits, you are naturally drawn to lighter tones, with blue, turquoise and silver being your favourite colours. Bright, bolder colours serve you well when you're looking for the perfect accessory to spice up your outfit, and even though your style is ever-changing, you will never be caught without one of your signature colours.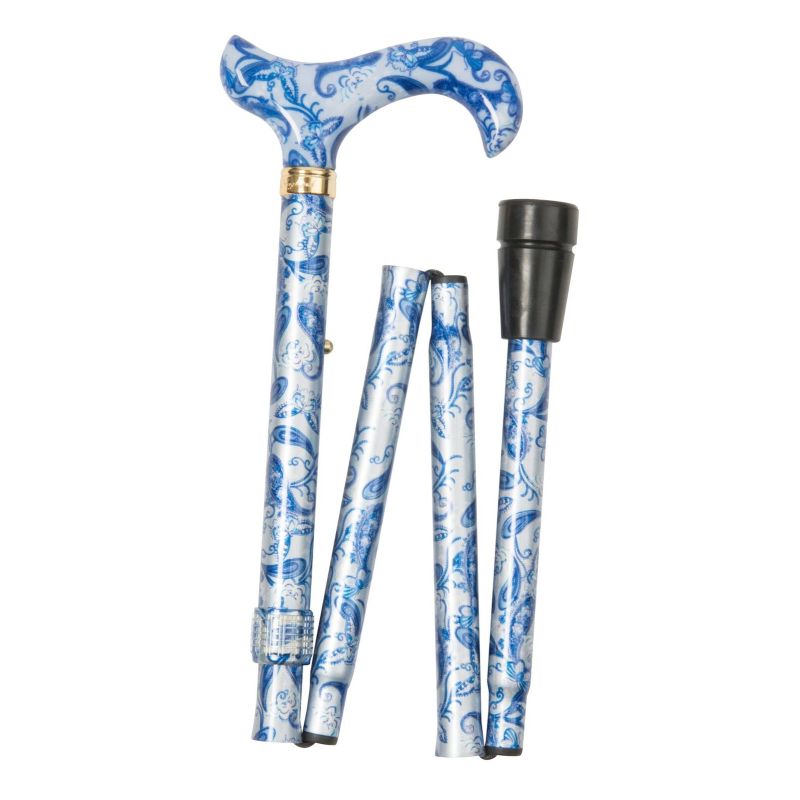 Are You a Trendsetter?
You have a unique sense of style that is often described as quirky, and sometimes even as a bit eccentric. You're not afraid to mix and match different patterns however you please, without worrying whether you're the first person wearing a certain combination.
If you want your walking stick to be a bit different from what you usually see in the streets, we recommend taking a look at our collection of funky walking sticks. This Stars and Moons Adjustable Folding Walking Stick features an intriguing design of yellow moons, stars and shooting stars, and is the perfect choice to make a statement wherever you appear.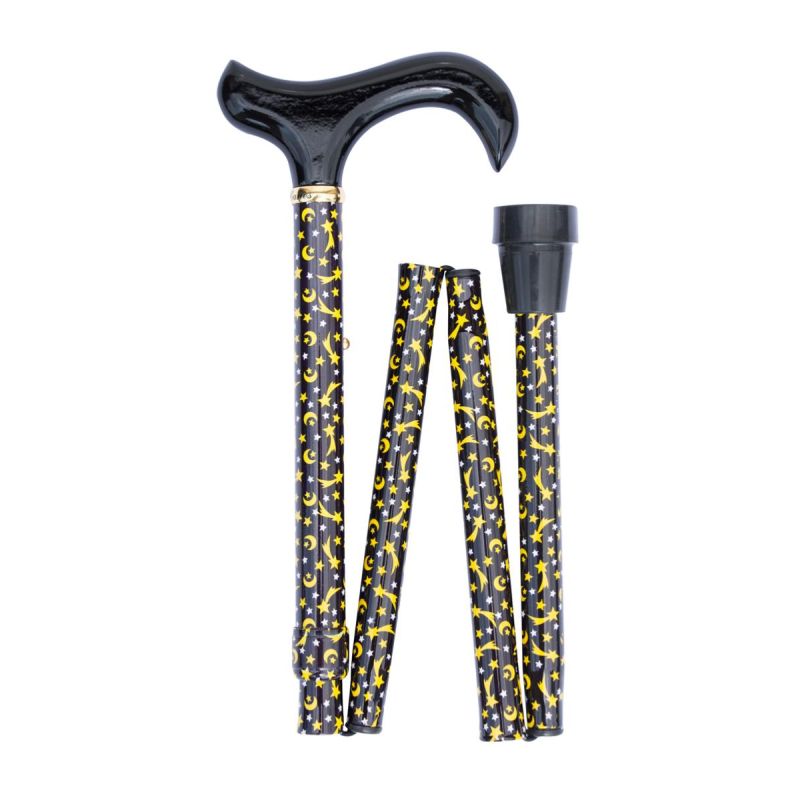 Accessorise to Make a Statement
Accessories are not a must when it comes to completing your outfit, but when you do pick an accessory, you want it to help you make a statement. Wearing matching colours is more important to you than accessorising, so you always make sure your handbag matches your shoes, and that your earrings go with your necklace.
When it comes to selecting a walking stick, you need to pick one that will easily match either your shoes, bag or belt. For an easy match, we recommend going with a stick in a fairly neutral colour that will go with most styles, such as this Coffee-Brown Derby Adjustable Walking Stick.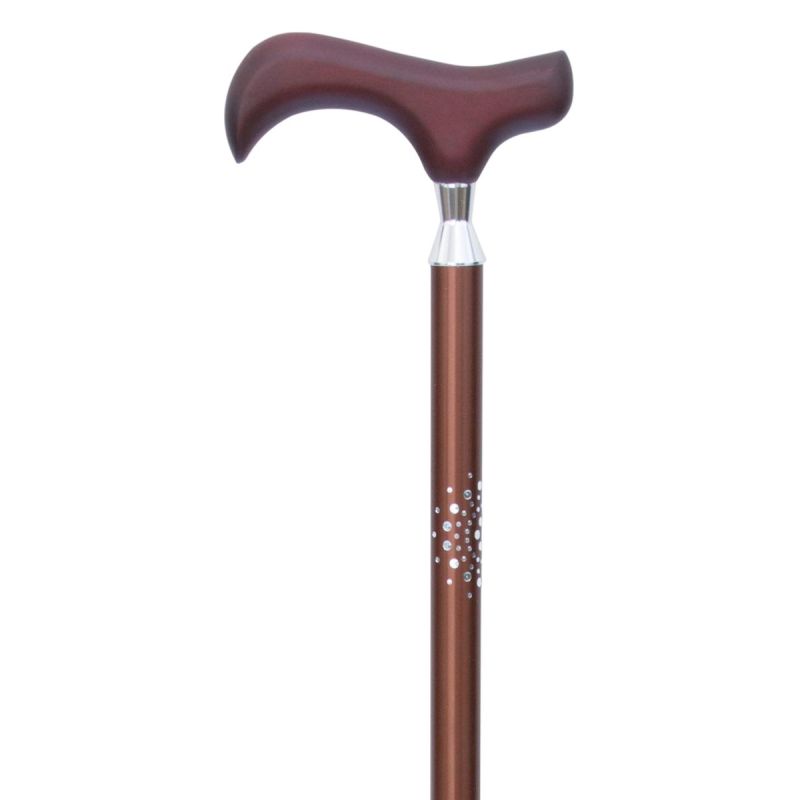 You Love to Dance to Your Own Tune
Your strong-willed and determined nature leads the way to your fashion sense. You do what makes sense to you, without worrying about what other people think, and your choice of a walking stick should be no different. Still, we strongly suggest you take a look at this intriguing and highly practical Peacock-Patterned Derby Walking Stick.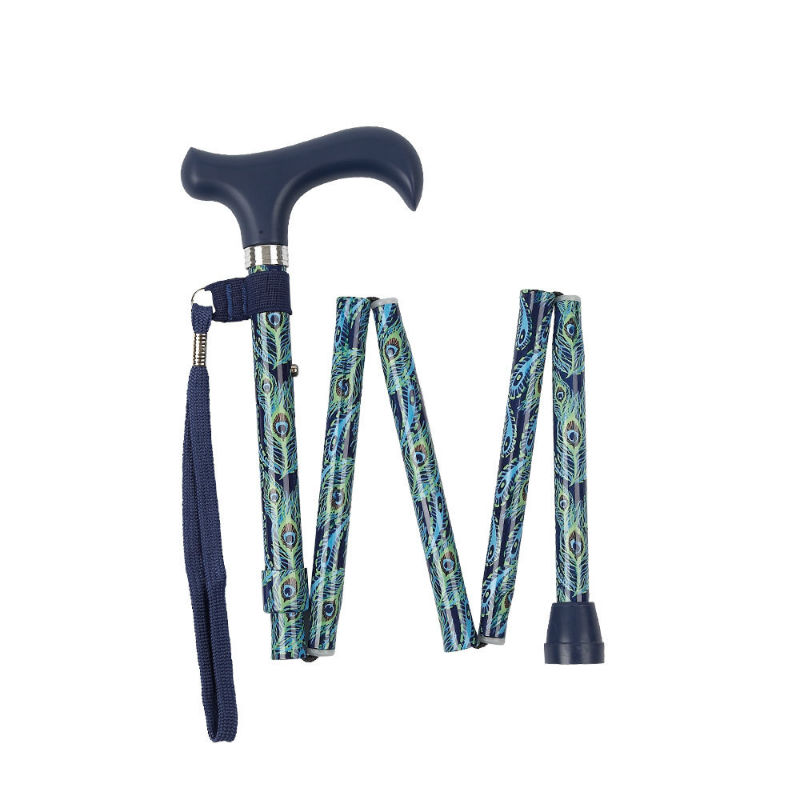 Explore Our Horoscope Series
Do you agree with our suggestions? Let us know in the comments, or find us on Twitter and Facebook!