How Tall Should a Hiking Staff Be?
Friday, 3 January 2020 | Admin
Hiking staffs and trekking poles can help you to work up a rhythm, cover more ground and remain stable on rough surfaces. They're most effective when they're the correct height for you, so it's important to make sure you find the right size.
How Tall Should a Hiking Staff Be?
Hiking staffs are generally most effective on flat terrain. Standing with your arms at your side the stick should be around 6 - 8 inches higher than your elbow. If you are walking on steep terrain a longer stick is recommended.
Scorched Chestnut Walking Staff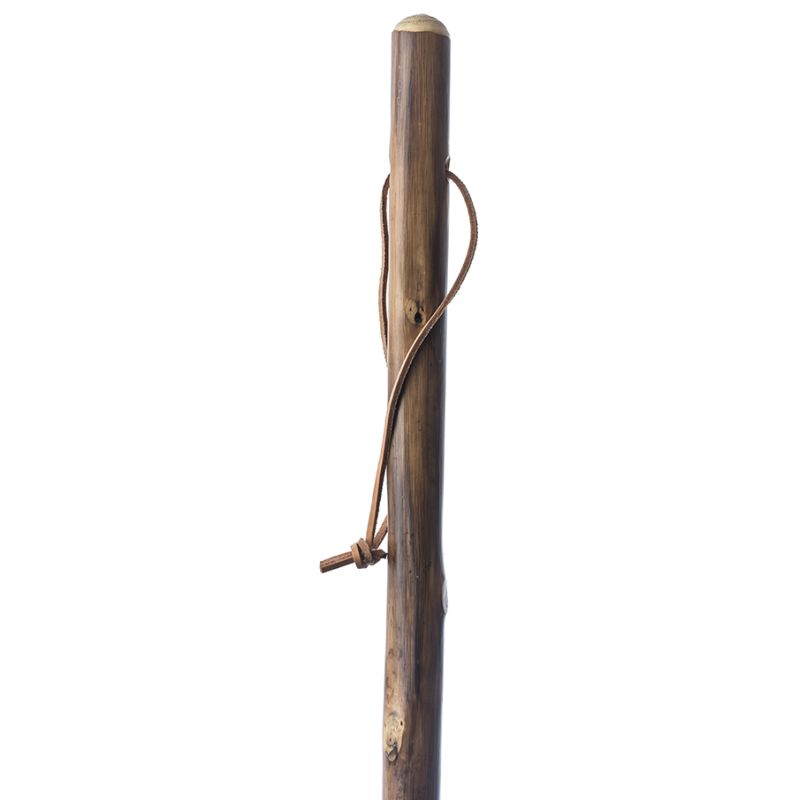 The Scorched Chestnut Walking Staff is made from a solid piece of chestnut wood with a flame-scorched finish. The staff features an alpine ferrule which will provide a fantastic grip on nearly all types of outdoor terrain. It is approximately 137cm high.
How Long Should My Trekking Pole Be?
Trekking poles enhance stability, establish rhythm and reduce the pressure on your knees. Bend your elbow and raise your forearm at a 90 degree angle from your body. The ideal trekking pole will fit neatly into the space between your hand and the ground.
Below is a rough guide:
| | |
| --- | --- |
| Height | Suggested Pole Length |
| <5ft. 1in. | 100cm (39in.) |
| 5ft. 1in. - 5ft. 7in. | 110cm (43in.) |
| 5ft. 8in. - 5ft. 11.in. | 120cm (47in.) |
| 6ft.+ | 130cm (51in.) |
What Size Trekking Pole Should I Get?
For walking uphill a shorter stick is more useful as it increases load bearing. For walking downhill a longer stick will help your balance.
Height Adjustable Green Trekking Pole
The Height Adjustable Green Trekking Pole can be adjusted easily between 80cm high to 156cm, fitting to your height and to the terrain. It is possible to use one pole but many hikers find that using two helps to reduce strain on knee and ankle joints, especially when carrying rucksacks.
Why not read this blog for information about finding the right height for a mobility aid? You may also be interested by our Trekking Poles and County Hiking Sticks categories.
Have any questions, or something to add? You can contact our Customer Care Team at 020 7501 0591, get in touch via helpdesk@walkingsticks.co.uk, or leave us your thoughts in the comments section below!