How to Measure for a Walking Stick
Surveys suggest that even expert cane users are utilising a stick that isn't the ideal size for them. Finding a cane which fits your size makes all the difference to your health and comfort.
What Height Should a Walking Stick Be?
A walking stick must not be too tall or too short. A stick that is too high will cause your shoulders to hunch up, and a stick that is too short will cause you to stoop. Both of these are uncomfortable, bad for your back, and increase risks of falls.
Where Should a Cane Come to On Your Body?
Many people think the height of the walking stick correlates to the overall height of the user, but in fact it is more important to focus on the distance from the wrist bone to the floor.
How To Measure For a Walking Stick?
Ideally, this is a job for two people.
Stand upright in your normal shoes, with your hands hanging naturally by your side.
Have your friend take the tape measure and measure the distance from your wrist bone to the floor
This is the ideal height of your walking stick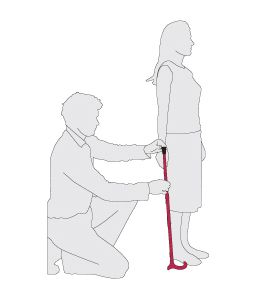 What Size Walking Stick Do I Need?
Walking sticks come in many different heights, to suit different people. However, one option is a height adjustable cane. These are ideal as you can find what's right for you through a process of trial and error.
Height-Adjustable Folding Morris Anatomical Walking Stick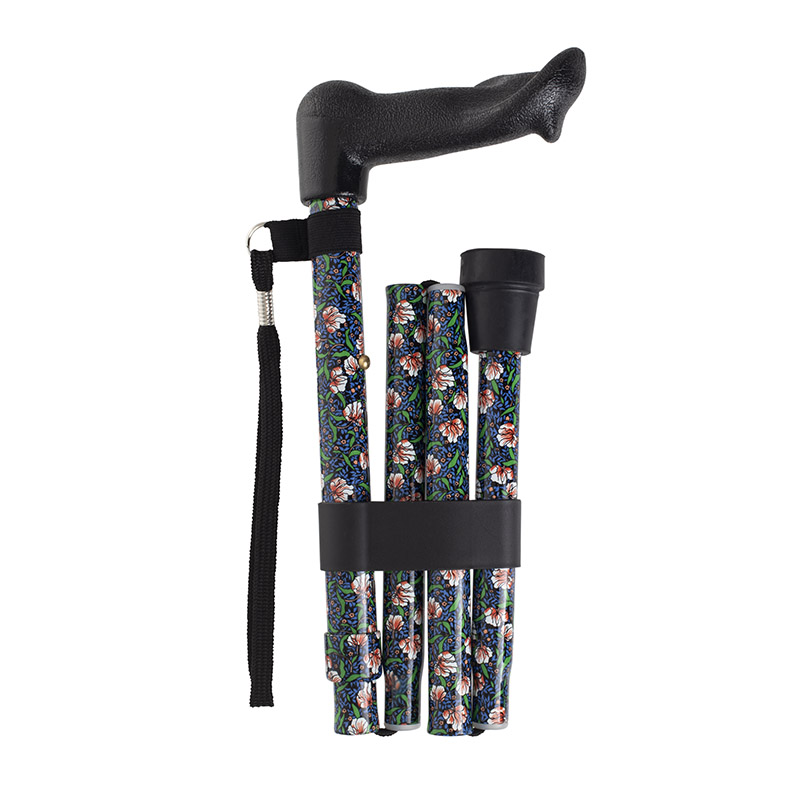 The Height-Adjustable Folding Morris Anatomical Walking Stick is height adjustable between 34.5" (87.5cm) to 38.5" (97.5cm). This means you can adjust it to fit you perfectly, allowing for maximum comfort and correct posture during use. The stick can also be folded down easily, so it will fit into a handbag.
Have a look at our broad range of Height Adjustable Walking Sticks that come in various height ranges, colours, patterns and handle styles.
Have any questions, or something to add? You can contact our Customer Care Team at 020 7501 0591, get in touch via helpdesk@walkingsticks.co.uk, or leave us your thoughts in the comments section below!