What is the Best Wood for Walking Sticks?
Wednesday, 8 November 2017 | Admin
There are many different things to consider when you're choosing your next wooden walking stick, namely the material that's been used to make it. At WalkingSticks.co.uk, we understand how difficult this decision can be. Read our latest blog to find out which kind of wood is the best for your next walking stick.
What is the Strongest Wood for a Walking Stick?
There are a couple of extremely strong types of wood that are durable: oak and blackthorn. These are perfect if you're looking for a stick that will last a long time or offer you good support.
Oak Wood
Oak is a popular hardwood that's known for its robustness and beauty. This traditional material is highly durable, which means that your stick will last a long time without becoming damaged. Some people even say that oak looks better with age!
If you're looking for a stick that showcases oak's natural beauty, the Gents' Natural Oak Crook Walking Stick has a rustic appeal that makes it perfect for everyday use in both town or country. And if this stick doesn't appeal to you, we have a wide range of oak walking sticks available.
Blackthorn Wood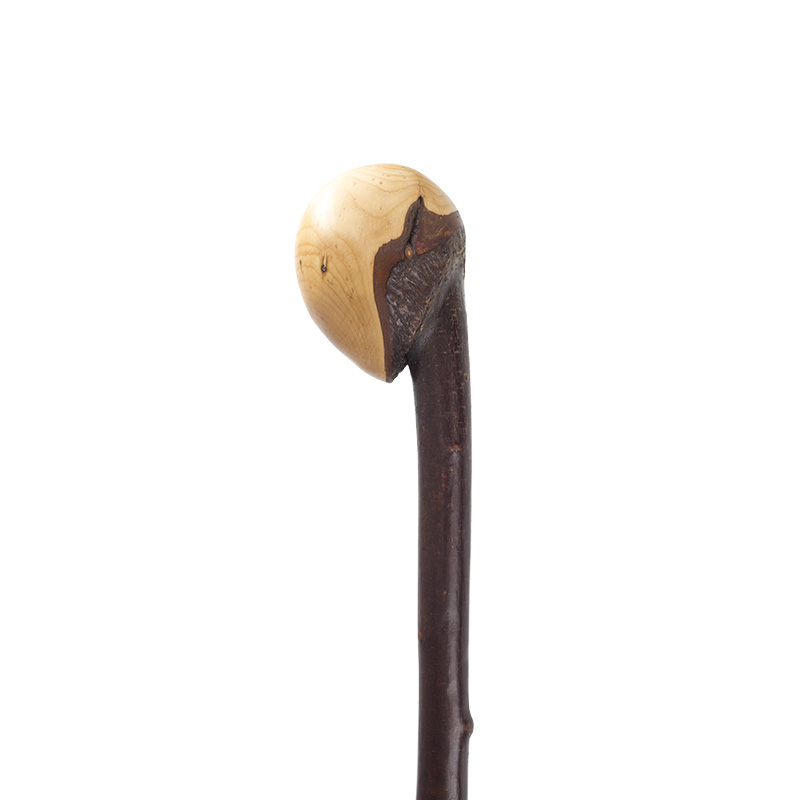 Blackthorn is another strong contender and is often used for fighting sticks, including the traditional Blackthorn Irish Shillelagh, which is an old fighting weapon. These were once used to settle disputes in a civil manner, much like sword and pistol duels fought in late 18th century England.
The wood's strength makes them particularly useful for country or hiking sticks. An example of this is the stunning Blackthorn Coppice Knobstick Country Walking Stick. This stick's rich colour and natural appearance ensure that the stick isn't just practical but it also makes a beautiful accessory. If you're looking for something a little different in the same wood, take a look at our range of blackthorn walking sticks.
How About the Most Beautiful Wood?
There are several types of wood that are known for their beauty, including ash and beech. Both types of wood are extremely different in terms of looks; whereas ash is fairly light in colour, beech is much darker. The wood you choose might depend on where you want to use the stick.
Ash Wood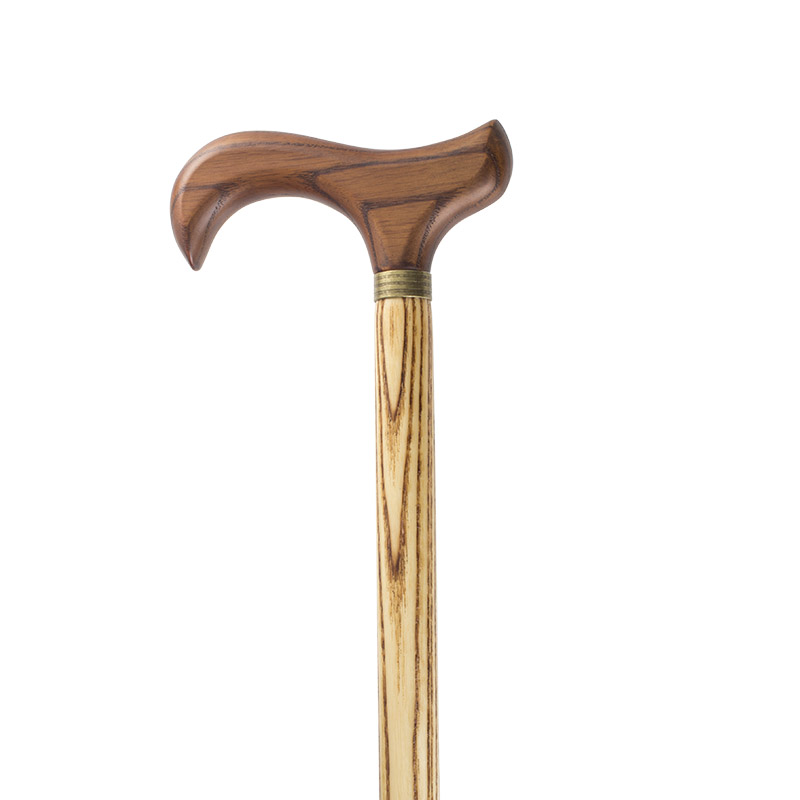 Although often overlooked as a result of oak's popularity in Britain, ash wood is a beautiful material with an interesting grain. The Ash Derby Handle Wooden Walking Stick, for example, has a light ash shaft that beautifully contrasts with its dark wooden handle. This elegant cane's grain adds a little darkness to the light ash wood shaft. Take a look at our range of ash walking sticks if this stick doesn't appeal to you!
Beech Wood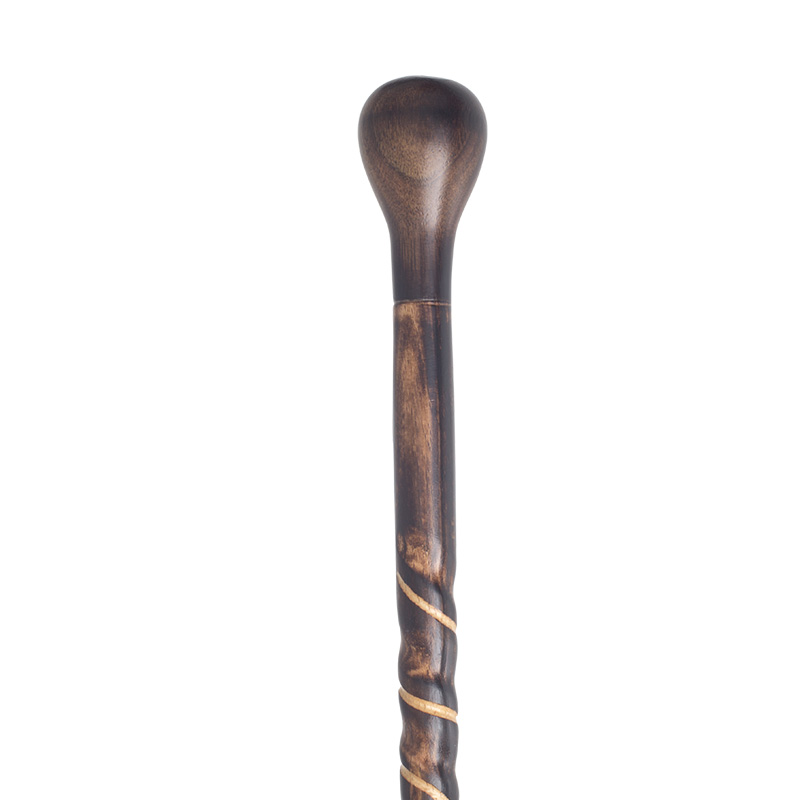 Beech is a beautiful wood for formal functions or events. At WalkingSticks.co.uk, we have a wide range of beech walking sticks to choose from, so whether you're looking for a rustic cane or a novelty stick, we've got something for you in beech wood. The Spiral Knob Handle Twisted Beech Walking Stick pictured above is a sturdy walking stick that is delightfully dark for use in a range of settings and features a twisted spiral pattern on the shaft that sets it apart from other beech sticks. The knob handle of the walking stick is comfortable to use and visually pleasing, making it an excellent everyday walking stick and a versatile fashion accessory.
Get a Stick that Mixes Various Woods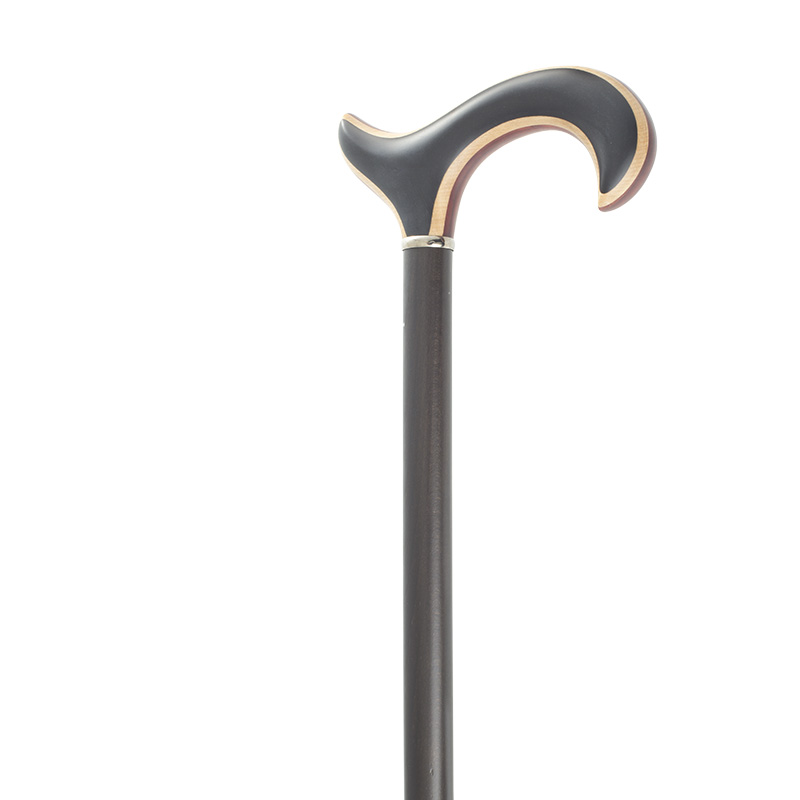 Still not sure which type of wood to settle on? If so, the Exotic Ebony, Maple and Padouk Derby Handle Cane might be your answer. Designed with a beech shaft and ebony, maple and padouk handle, this stylish stick is a must have. The stick has a black and red shaft, making it ideal for formal occasions like the races and gatherings.
Do you have a favourite type of wooden walking stick? Let us know in the comments, or find us on Twitter and Facebook!