Mother's Day Gift Ideas: Walking Sticks
Thursday, 11 March 2021 | Admin
There are plenty of holidays that offer you the chance to surprise your loved ones with clever gifts, but there's only one day a year when your mum is the centre of attention. This year, instead of opting for flowers and chocolates, surprise her with a beautifully crafted walking stick.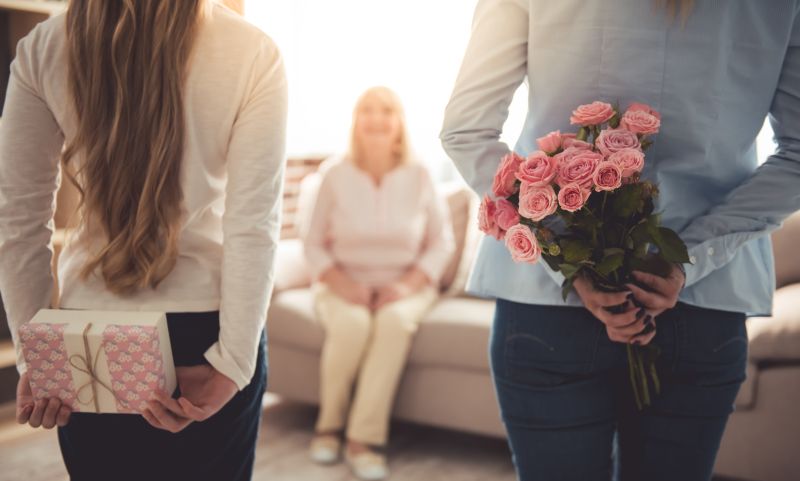 Here at WalkingSticks.co.uk we stock walking sticks that range from casual and comfortable canes, to sturdy hiking staffs, and sticks that are nothing but fashion accessories. You know your mum best, but to make shopping a bit easier, we've put together this list of what we think are some of the best walking sticks that might bring a big smile to her face.
Your Everyday Choice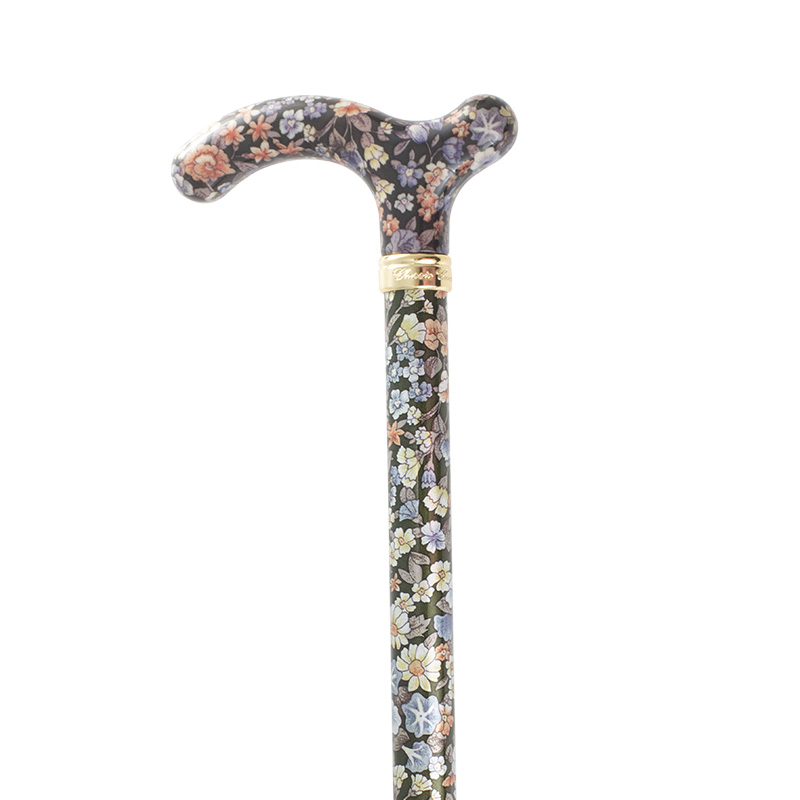 Let's start with a very traditional, practical and rather safe choice. The Slimline Extending Autumn Gold Chelsea Cane is printed with a colourful pattern featuring delicate flowers in various shades of blue and orange, with green leaves on an olive green background.
This charming everyday cane is fitted with a petite handle, ideal for ladies with smaller hands, and a neat metal collar, for women with an excellent sense of style. It's perfect if your mum already has a walking stick, and you want to surprise her with a slightly more exciting choice.
Key Features: Ideal for everyday use; combines comfort and style; petite handle fits comfortably in smaller hands
Practical with Character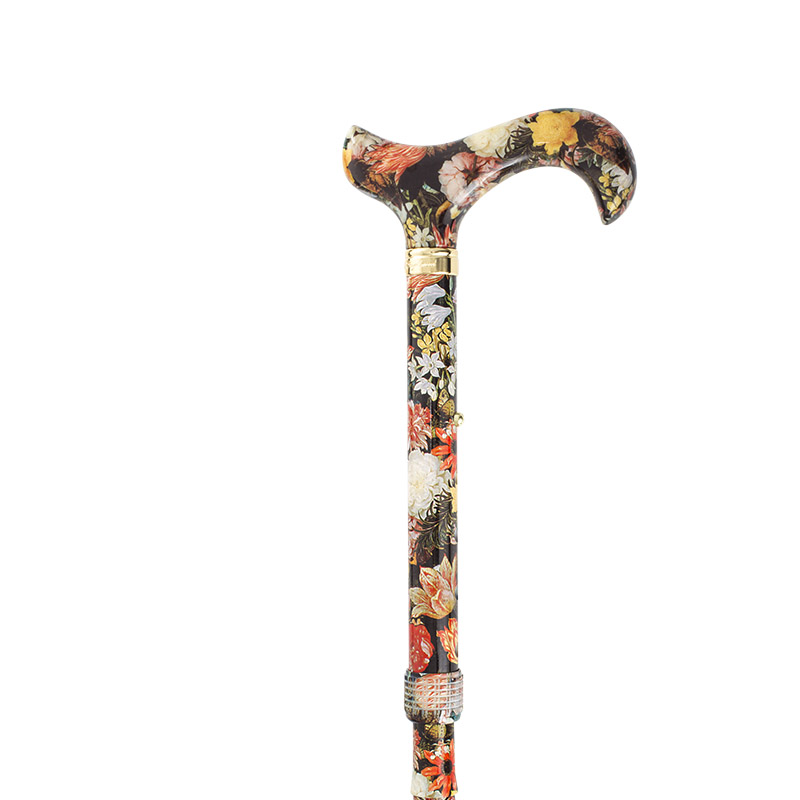 The National Gallery Bosschaert Derby Adjustable Folding Walking Stick is just as practical and comfortable as the stick above, but comes with a bit more character. If your mum is an art lover, this is the right choice for her.
The artistic print features a detail from Bosschaert's masterpieces "A Still Life of Flowers in a Wan-Li Vase" and is as luxurious as the painting itself. In spite of its stylish appearance, however, this everyday walking stick is incredibly practical as well. It's lightweight, comfy to hold, height-adjustable, and can even be folded into four sections for more convenient use.
Key Features: Bosschaert's print; ideal for art lovers; folds into four sections
Putting Comfort First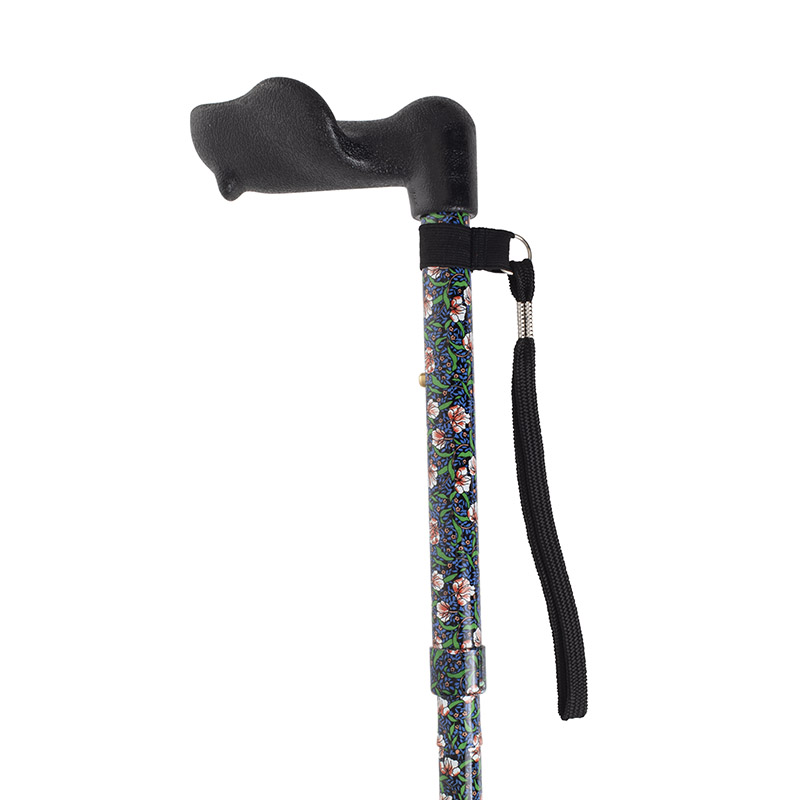 If you've started noticing that your mum may be experiencing some discomfort in her hands or wrists, a slightly more comfortable walking stick might be more suitable for her needs. This Height-Adjustable Folding Morris Anatomical Walking Stick is very elegant and stylish, but also features a highly discreet orthopaedic handle.
While the discreet black handle is ideal for people suffering from arthritis and rheumatism, the overall design of the stick in no way shows that this is an orthopaedic walking stick. Its height-adjustable shaft features a gorgeous Morris pattern of elegant swirls of vines, flowers and leaves that goes great with any outfit.
Key Features: Discreet orthopaedic handle; elegant Morris pattern; folds into four sections
For the Hiking Enthusiast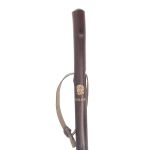 If your mum is an enthusiastic hiker, or simply enjoys long Sunday walks in the country, the Chestnut Hiking Staff with English Rose can be the perfect gift for her. This elegant hiking stick is more than just a thoughtful present.
It's made from strong chestnut wood and features an innovative combi ferrule, which makes the staff suitable for use on both hard and soft surfaces. This means you can surprise your mum with a beautifully crafted gift that will also make sure she never loses balance when spending times outdoors.
Key Features: Ideal for hikers; features detailed carving of a rose; suitable for hard and muddy surfaces
Quirky But Lovely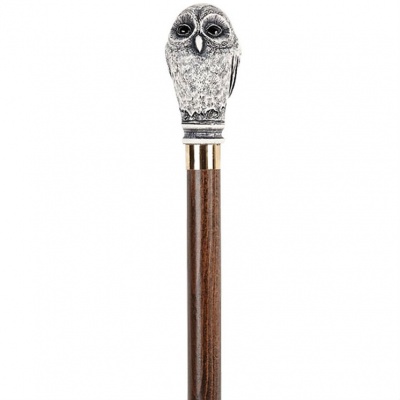 Walking sticks are so much more than just mobility aids, and we offer a range of some of the most quirky, eye-catching, jaw-dropping novelty walking sticks out there. If your mum likes to collect unusual items, or if you know that seeing you think outside the box will bring a smile to her face, an Owl Collectors' Walking Stick might be just what you've been looking for.
This walking stick is not intended to provide any actual support, and is purely a collector's item. If you feel this might be the direction you want to take with your Mother's Day shopping, but an owl is not the perfect choice for your mum, make sure to check out our full range of Collectible Walking Sticks.
Key Features: Ideal for collectors; not suitable for support; resin handle and maple shaft
Find the Ideal Gift for Your Mum
It might be easy to know on which of the five categories you should be focusing, but no two mums are the same. By now you probably know exactly what kind of a walking stick she wants, and if you haven't found the right one on this list, we recommend you explore our full ranges. Excellent starting points are our Ladies Walking Sticks, Ladies Folding Walking Sticks, Floral Walking Sticks and Collectible Walking Sticks.
Do you have any go-to Mother's Day gifts? Let us know in the comments, or find us on Twitter and Facebook!