Where to Purchase Walking Sticks?
Wednesday, 22 November 2017 | Admin
Whether you're looking for a walking stick that matches your sense of style or you have a mobility issue and need additional support while you go about your day, you're probably wondering where you can purchase a walking cane. At WalkingSticks.co.uk, we offer a range of different sticks that can be used for a number of different occasions. Our wide variety of sticks mean you can find a cane that's perfect for you.
The Best of Both Worlds
Although there are a number of different places you can go to buy a walking stick out there, no one does it quite like we do. We're keen to bring the walking stick back into fashion so you're given the best of both worlds: style and support. If you need additional support but you're sick and tired of having to lug an ugly stick around with you wherever you go, we have a cane for you. Find out more about the types of ranges we have on offer by reading our blog.
Everyday Walking Sticks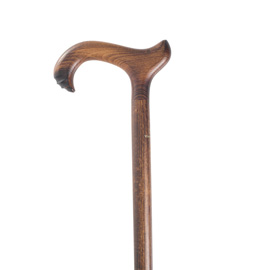 When you need a walking stick for daily use, it's integral that you feel comfortable using the cane while you perform everyday activities. Our range of Everyday Walking Sticks will make you feel at ease during use not only because of their supportive features but also because they're made to be stylish and elegant. Although there is still a certain amount of stigma around walking sticks, these beautiful canes are sure to help dispel any remaining hostility towards the support.
Country Walking Sticks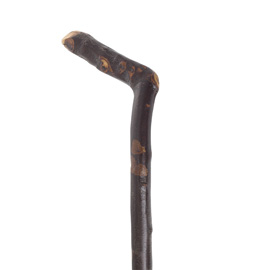 Taking long walks in the country is a wonderful pastime, but it can come with its fair share of dangers. We have a range of Country Walking Sticks that have been created specifically for use in the country. These offer you excellent and sturdy support to prevent you from suffering from painful slips or falls. The country sticks are also predominantly wooden in design, meaning they'll blend in well while you're hiking or rambling in woodlands or forests.
Formal Walking Canes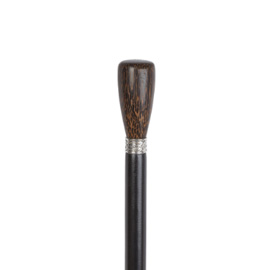 A walking cane is an excellent accessory for attending parties and special occasions with. In recent years, there's been a resurgence of interest in using stylish and elegant canes at formal occasions. At WalkingSticks.co.uk, we only stock the most fashionable and eye-catching Formal Walking Sticks so you know you'll stand out for all the right reasons. These canes are so beautiful (and at times, unusual) that they would even make excellent additions to a collection of interesting sticks.
Orthopaedic Walking Sticks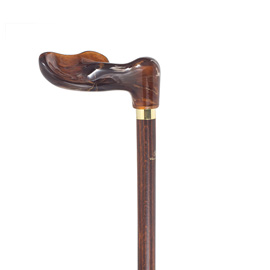 Unlike other walking stick suppliers, we believe that orthopaedic sticks don't have to look clinical to work. After all, if you have to use your cane each day, it's important that you like its design. The orthopaedic sticks we sell have been created with a range of different patterns, from floral designs to elegant wood grain styles.
If you require a walking stick that will provide you with more support than the average cane, our range of Fischer Handle Walking Sticks are perfect for you. These have been created for those who suffer from hand conditions like arthritis or rheumatism as the sticks have been ergonomically designed to fit your hand better. We also have a number of Walking Sticks for the Blind that are elegant while still retaining the necessary practical features a cane requires for the blind or partially blind.
Folding Walking Sticks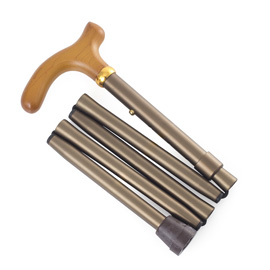 Folding sticks are extremely useful, particularly if you're looking for a cane that can be used as a fashion accessory. This is because folding canes can be stored in your bag when you don't need to use them. From folding trekking poles to folding handbag sticks, we've got something for you in our range of Folding Walking Sticks!
If you're looking for something slightly different than the sticks found in these ranges, take a look at all our walking sticks and narrow down your search with the options on the left hand side of the page! Do you have a favourite style of cane or walking stick? Let us know in the comments, or find us on Twitter and Facebook!