Walking Sticks for the Blind
For many, a walking stick and cane can be a fashion accessory, but for the blind or partially sighted, they serve a much more important purpose. At WalkingSticks.co.uk, we stock a wide range of functional and supportive Walking Sticks for the Blind, helping those with limited sight get around safely and efficiently. If you'd like more information or a tailored recommendation, please call our customer care team on 020 7501 0591 or email us on helpdesk@walkingsticks.co.uk.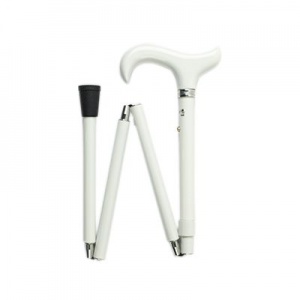 Highly visible white walking stick
Practical easy-fold design
Elegant and supportive Derby handle
Adjustable from 31" to 35"
| | | |
| --- | --- | --- |
| | | In stock now |
---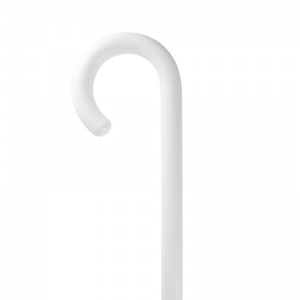 Robust beech wood walking stick ideal as a symbol stick
White stick ideal for blind and visually impaired individuals
Crook handle is shaped to provide comfortable gripping
Rubber ferrule helps improved safety of use
| | | |
| --- | --- | --- |
| | | In stock now |
---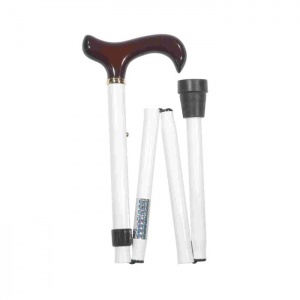 Light and strong aluminium shaft for improved support
Hardwood Derby handle offers excellent hand support
Shaft can be folded into four sections and placed in bag
White folding stick for the blind or partially sighted
| | | |
| --- | --- | --- |
| | | In stock now |
---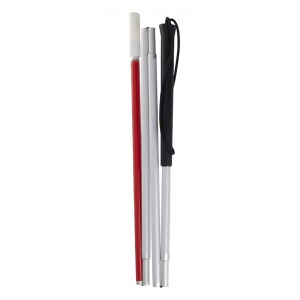 Guide stick with red and white sections to indicate deafblindness
Can be used alongside a symbol stick to combine support and guidance
Folds away into four sections for easy storage
Wrist strap prevents the stick from slipping away from the hand
| | | |
| --- | --- | --- |
| | | In stock now |
---
Robust beech wood walking stick ideal as a symbol stick
White stick ideal for blind and visually impaired individuals
Crook handle is shaped to provide comfortable gripping
Rubber ferrule helps improved safety of use
| | | |
| --- | --- | --- |
| | | In stock now |
---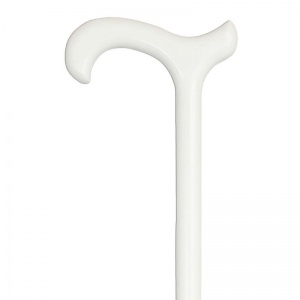 Robust beech wood walking stick with rubber ferrule
White stick ideal for blind and visually impaired individuals
Derby handle is shaped to provide comfortable gripping
Cut from sustainable forests for peace of mind
| | | |
| --- | --- | --- |
| | | In stock now |
---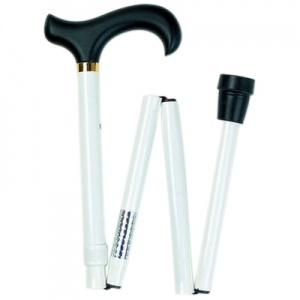 Folding aluminium walking stick is lightweight and easy to store
White stick ideal for blind and visually impaired individuals
Crutch handle is shaped to provide comfortable gripping
Made with a reflective strip on the shaft to improve safety in the dark
| | | |
| --- | --- | --- |
| | | In stock now |
---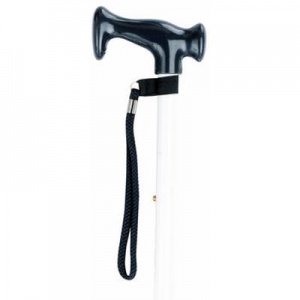 Light yet extremely strong aluminium walking stick
White stick ideal for blind and visually impaired individuals
Crutch handle is shaped to provide comfortable gripping
Height is adjustable from 28.5" to 37.5" (72cm to 95cm)
| | | |
| --- | --- | --- |
| | | In stock now |