Testimonials
Here at WalkingSticks.co.uk, our experts have spent years researching mobility aids, and when it comes to walking sticks we like to make sure we know the ins and outs of our products, from handle to ferrule. With each purchase, we always welcome feedback, and we love to learn about how your orders have helped you. Whether you've purchased a cane for yourself, ordered a stylish stick to gift to a loved one, or bought supports in bulk to kit out a care home, we're always pleased to hear from you.
We've put together a collection of some of the reviews we've received from our satisfied shoppers. Why not read what they have to say about their experience of shopping with us at WalkingSticks.co.uk!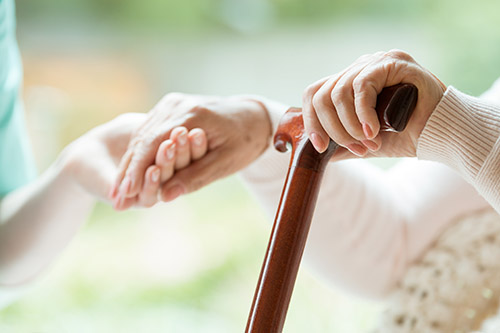 "Quick and efficient service, quick delivery and VAT refunded quickly. I've used a stick for many years and would have liked to have got this stick sooner. It looks good, is comfortable in the hand and so light. I am now going to order a folding stick for travelling. I can certainly recommend this product and company." ★★★★★ – Richard
"Love this walking stick, which I bought for when I am travelling away from home. Having broken both hips I wanted a discreet but reliable cane for occasional support. This cane is perfect for that. Phoned for advice and to purchase and the sales person was very helpful and delivery was quick. Will use this company again." ★★★★★ – Hannah
"Very please with this. Excellent quality and customer service. Ordered one day, here the next. Would recommend." ★★★★★ – Rachel
"My stick is of excellent quality and exactly as described I'm delighted with it and will definitely be returning for my next stick." ★★★★★ – John
"Product was excellent came well packaged. Top quality, very impressed, thank you." ★★★★★ – Kalvin
Have you purchased a walking stick or cane from us? We'd love to know what you think of it! You can find us on Twitter and Facebook.