Where to Buy Wood Walking Canes?
We'll be honest, wooden walking sticks can be found in a range of different shops and outlets. But finding a supplier who is as passionate about walking sticks as we are is a greater challenge. Find out where you can purchase wooden walking sticks that have been made from only the best natural resources by reading our blog.
Wooden Walking Sticks at WalkingSticks.co.uk
Using a wooden stick to help you get around is one of humanity's oldest tools, so it's no surprise that there's such a plethora of choice available. But where should you purchase a wooden walking cane? At WalkingSticks.co.uk, we've got a massive range of wooden walking sticks that you can choose from, ranging from classic oak sticks to light bamboo canes. This allows you to choose a cane according to your requirements.
We all know that feeling of ordering something online and waiting for it to arrive, that mixed state of excitement and impatience. And this is sure to increase tenfold when you're waiting for a walking stick to arrive, which is often a crucial part of your daily life. To speed up the process, we predominantly use the Royal Mail postal service so your cane arrives in excellent condition as quickly as possible.
What Kind of Wooden Walking Sticks Do We Stock?
We at WalkingSticks.co.uk pride ourselves on having an extensive range of wooden walking sticks available for purchase. From the ever-popular chestnut to exotic woods that are rarely seen in the UK, we're sure you'll find a cane to suit you in our range.
Chestnut Walking Sticks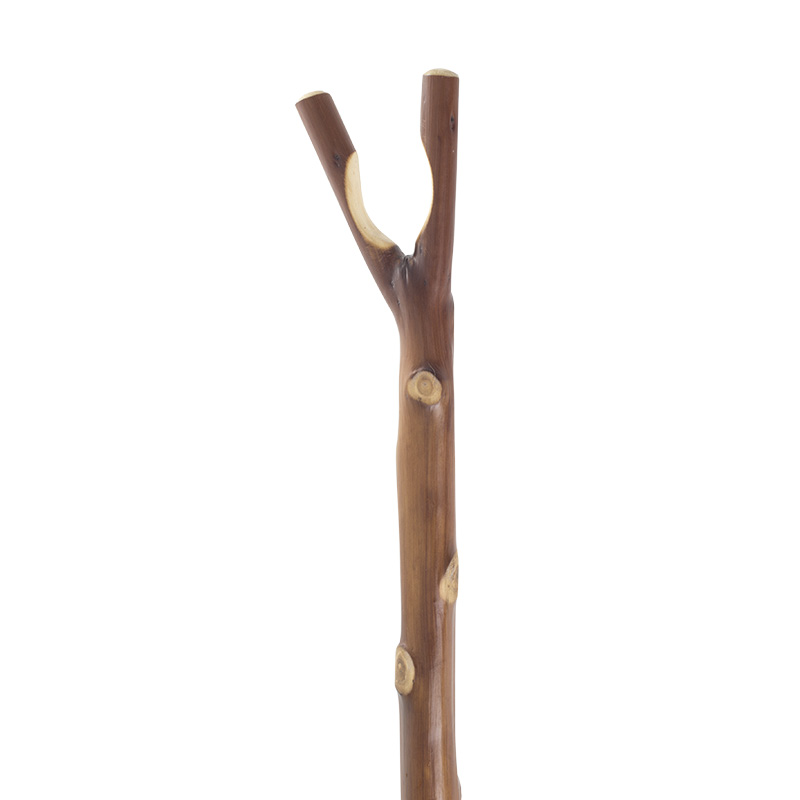 Known for its strength and durability, chestnut is commonly used to make walking sticks. Owing to the sturdy support it provides you, the material is particularly suited to keeping you safe while you perform outdoor activities like hiking.
For example, the Chestnut Thumbstick Hiking Stick is a popular choice, which is no surprise given its beautiful design. The cane is grown from coppiced chestnut to provide it with a more natural and unique appearance. This growing method means that every stick is slightly different, meaning you'll never have to suffer from the embarrassment of turning up for a trek with the same stick as someone else in your group! Using the Thumbstick Hiking Stick to help you hike through woodlands or over mountains will make you feel more in touch with nature than ever before.
Exotic Wood Walking Sticks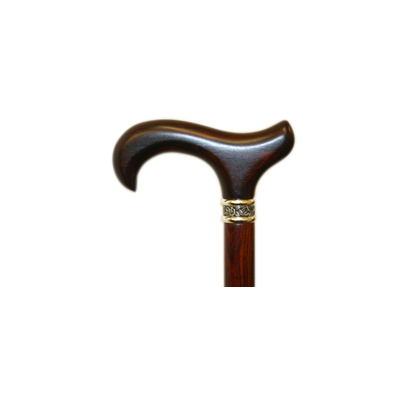 When you're attending an important event, like your daughter's wedding or a formal ceremony, using a special wood for your walking stick is an excellent way of commemorating the occasion. The Cocobolo Derby Cane, for example, is an absolutely stunning cane with a distinctive style. Its beautiful reddish-brown colour will mark the day wonderfully. Even the walking stick's finer details have been refined so you're provided with a cane that is ideal for using on the most noteworthy of days. The cane has been crafted with an engraved silver collar so it'll get all the attention it deserves.
What's your favourite type of wood for a walking stick? Let us know in the comments, or find us on Twitter and Facebook!