Walking Sticks as an Accessory: Join the Revival
Friday, 17 November 2017 | Admin
At WalkingSticks.co.uk, we do things a little differently from our competitors. Although we realise how important a supportive stick is, we also understand how important it is to find a walking stick that looks the part too. After all, you probably take your cane everywhere, so it's important that you find a stick that suits your sense of style. Find out more about our walking stick revolution and how you can join it by reading our latest blog post!
Back in the Day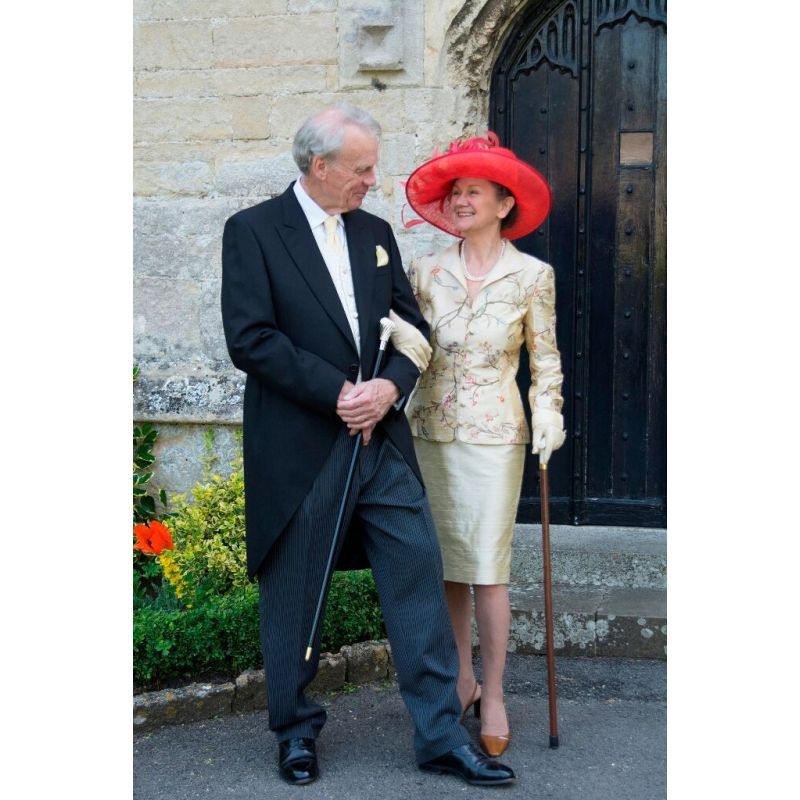 In the Victorian times, fashionable men and women wouldn't have been seen leave their house without a cane that had been carefully selected to suit their outfit and the occasion. These people were early walking stick collectors and would usually have a fine selection of canes to choose from. Often, they would have different canes for different types of events, from a fairly simple and traditional cane for taking a walk through the woods to an extravagant dress cane made from exotic materials for attending evening events like the theatre or the opera.
Join the Revival
At WalkingSticks.co.uk, we think they had the right idea. Each walking stick and cane is individual and while a stick might work in one setting, it might not work in another. As such, we have a wide range of walking canes available, from the everyday to the more formal and everything in between. This allows you to choose a walking stick according to your needs.
Walking sticks can make excellent accessories, particularly modern folding sticks that lend themselves well to being taken out during an event and stored in a bag when they aren't required. And although you might think that a walking stick tends to be bulky and unwieldy, it can actually be extremely light; some weigh as little as 200 grams, making them perfect for carrying around with you wherever you please. Below, we've listed a few different situations where you might need a different stick to your everyday one.
Formal Sticks
Are you looking to add to your outfit for a formal gathering where everyone who's anyone is attending? If so, a dress, plated or gadget cane wouldn't look amiss.
Alternatively, a dress cane like the Imitation Ivory Spherical Top Walking Cane is an elegant and distinguished accessory that works excellently in a range of formal events, including proms and weddings. The stick's spherical handle is painted an imitation ivory colour, giving it an old-fashioned appearance without causing any ecological damage.
Party Sticks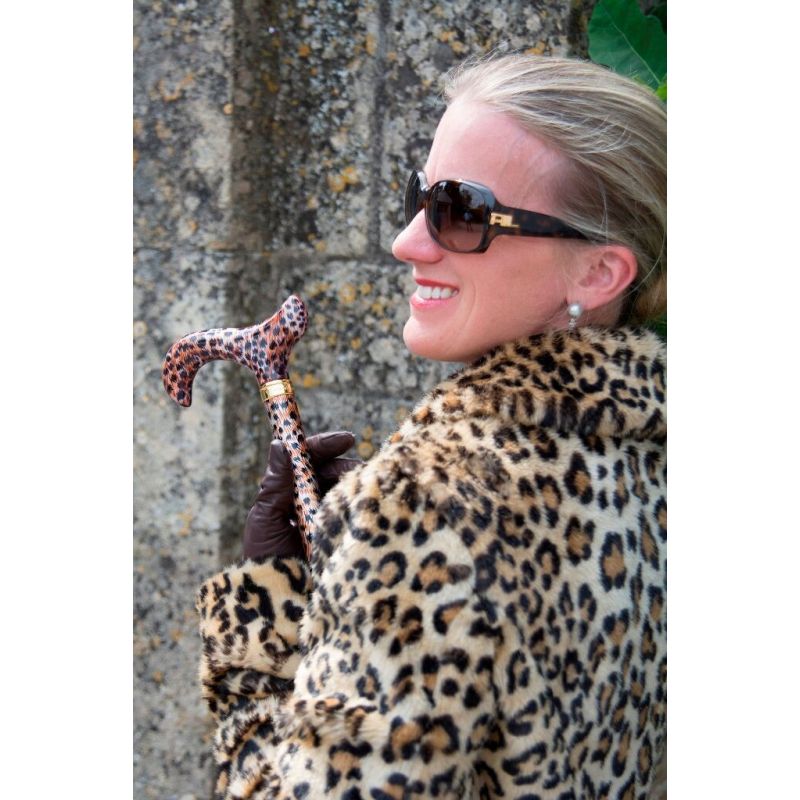 If you're a party animal, you might want an accessory to show off exactly how wild you are! Animal print fashion folding sticks like the Derby Handle Cheetah Pattern Walking Stick or the Golden Leopard Derby Walking Cane help you stand out from the crowd and warn people of your true colours. These walking sticks have an all-over design but if you'd like a cane that's slightly tamer, take a look at our animal print walking stick range.
Orthopaedic Sticks
Orthopaedic walking sticks don't have to look clinical to get the job done. If you suffer from a hand condition like arthritis or rheumatism, the last thing you probably want is to have to use an unattractive stick each day. Orthopaedic sticks like the Wood Effect Fischer Handle Walking Stick have been made with Fischer handles that spread your weight over the palm of your hand to prevent pain and discomfort.
Travelling Sticks
If you spend a great deal of time travelling around, you might feel as though a walking stick is too bulky to carry around with you. However, modern canes can often have a folding design that make them perfectly suited to storing in your suitcase or bag while you're on the go. Stylish but neutrally-coloured sticks like the Adjustable Folding Acrylic Black-Marbled Derby Handle Walking Cane are suited to tackling all the different occasions you might attend while you're away.
Country Sticks
Although more rustic in design, country sticks can be highly attractive for exactly this reason. For example, the Maple Country Derby Walking Stick has a maple wood head and body but these parts are extremely different in colour, providing it with a striking look. The cane's Derby handle also adds an elegant touch and allows you to hook the stick over your arm when you need to use your hands.
Do you have a favourite style of cane or walking stick? Let us know in the comments, or find us on Twitter and Facebook!