Charles Buyers: Family-Made Walking Sticks from the West Coast of Scotland
Thursday, 23 November 2017 | Amy
With over 200 walking sticks and canes available from Charles Buyers at WalkingSticks.co.uk, it's no surprise that the brand is one of the best loved for walking sticks in the country. Read on to find out about the family-run business, the vast range of sticks and canes, and how they can help you.
Who Are Charles Buyers?
Here at WalkingSticks.co.uk, we only offer products from brands we know you can trust. With over 45 years of experience and over 200 types and styles of walking sticks and canes, Charles Buyers is one such brand.
Charles Buyers is a family-run manufacturer based in the west coast of Scotland. Whether you're looking for a height-adjustable Derby handle cane, a natural wood thumbstick for hiking, or a shooting stick with a comfortable seat, you can count on our range of Charles Buyers products to meet your needs.
Charles Buyers Walking Sticks
Over the years, Charles Buyers have developed and manufactured a wide range of walking sticks and canes, and we are confident that you will now be able to find out to suit your personal style and preference. Below is a list of just some of the types of Charles Buyers sticks and canes you can find on our website.
Aluminium Walking Sticks
Aluminium is a strong yet lightweight material, making it ideal for the manufacture of walking sticks; this is something which Charles Buyers utilise in their height-adjustable and folding walking sticks. They are sturdy and reliable, and typically come with a rubber ferrule to provide you with additional support and shock absorption.
Many of the aluminium walking sticks have been provided in bright and attractive colours. The Adjustable Red Floral Patterned Derby Handle Walking Stick, for example, features a fun flowery pattern ideal for adding a touch of fun to the mobility support. The aluminium sticks can also be found in plain colours such as the Height Adjustable Folding Teal Silicone Crutch Handle Walking Stick. The sticks are also available in eye-catching and elegant designs, as in the Height-Adjustable Folding Metallic Gold Derby Walking Stick.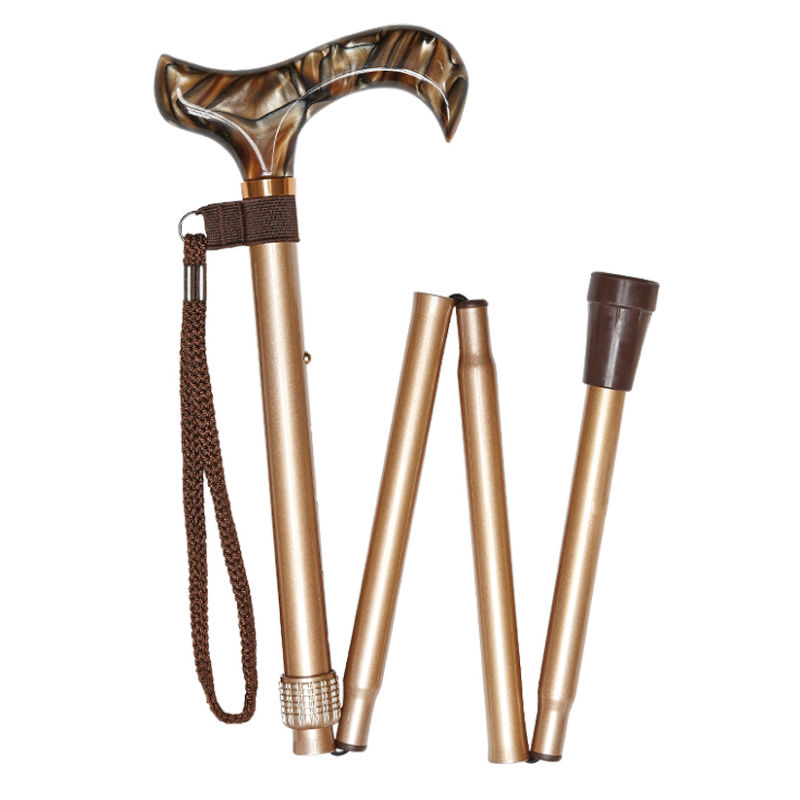 Wooden Walking Sticks
If you're looking for a more traditional walking stick, then a wooden walking stick may be best for you. Charles Buyers have manufactured a wide range of wooden walking sticks, from the Chestnut Shepherd's Crook Walking Stick to the Black Soft-Touch Derby Handle Wooden Walking Stick.
Wood provides reliable support for walking sticks, and often blends in well in natural surroundings with attractive wood-grain shafts. If you'd like the benefits of wood but an appearance a little more colourful, Charles Buyers have also manufactured painted and stained shafts and handles, such as with the Ash Purple Derby Handle Dress Walking Stick. From hiking sticks and staffs to wooden dress canes and traditional shepherd's crooks, you can browse a wide selection of wooden walking sticks.
Novelty Canes
Perhaps you don't require the use of a walking stick for mobility support, but you do like to accessorise your outfits with an ornate cane? If this is the case, then you'll love Charles Buyers' range of novelty canes available at WalkingSticks.co.uk.
From animal-handled canes such as the Airedale Collectors' Walking Stick to elegant and sophisticated numbers like the Art Nouveau Derby Handle Black Beech Walking Stick, the selection is almost endless. Whether you're mad on Shakespeare, you're seeking a cane for the races, or you'd appreciate a secret flask concealed inside your cane, novelty canes from Charles Buyers are sure to impress.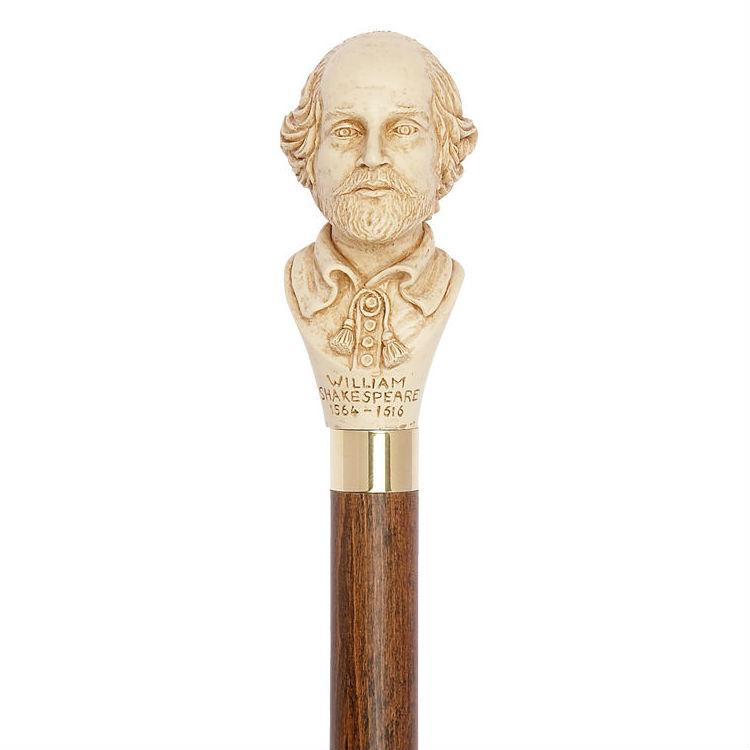 Canes for the Blind
While walking sticks and canes are often used for mobility support, they are also often beneficial for individuals with visual impairments. With the right stick or cane, guidance can be received while also informing others of the user's impairments.
Depending on the level of impairment, different types of sticks would be more beneficial than others. For example, a symbol stick such as the White Crook Walking Stick for the Blind is functional for informing others of visual impairments while also providing mobility support. Guide sticks, however, are more suited to individuals who would benefit from the ability to detect surroundings; this is catered for with the Charles Buyers Four-Section Folding Guide Stick for the Deafblind.
Choice of Handles
While the construction of the shaft is vital for ensuring the correct level of robust support can be provided, it is the shape of the handle that should be considered when looking for an option that is both comfortable and easy to grip. Anatomical handles, for example, provide improved comfort when using either the right or the left hand, particularly over extended periods of time, whereas knob-handled canes can sit comfortably beneath the palm of either hand.
Derby handles and crutch handles are both ideal for everyday walking sticks as they are easy to grip onto, are can be purchased in a wide range of materials, including acrylic, wood, and plastic. Additionally, you can also find staghorn handle walking sticks and thumbsticks from Charles Buyers here at WalkingSticks.co.uk, both of which are ideal for a stroll in the countryside!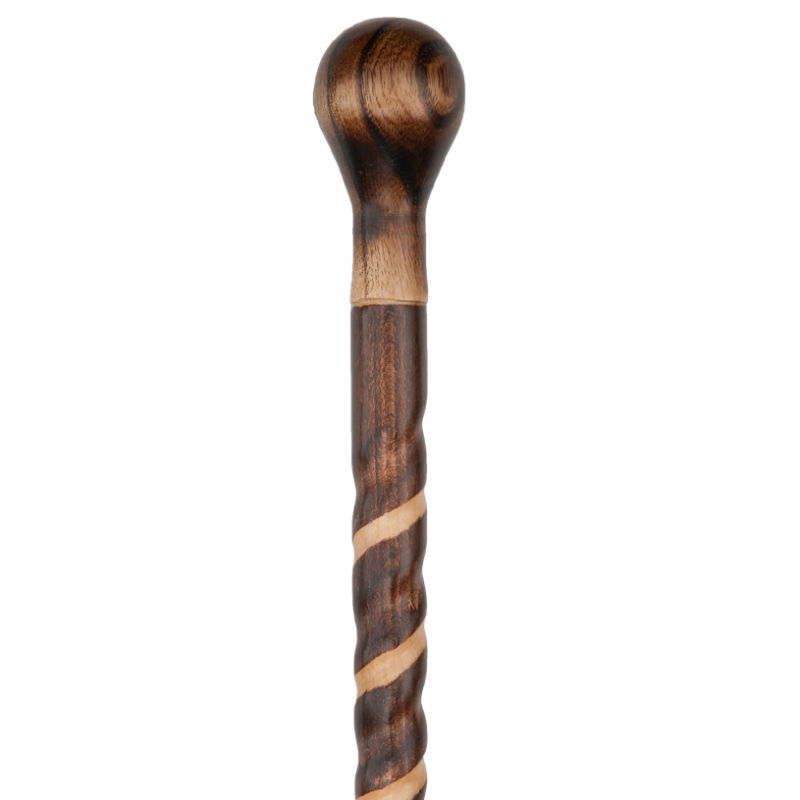 Ferrules and Accessories
Once you've chosen your perfect walking stick or cane, you can accessorise it, or renew existing features, as required. From Charles Buyers you will find wrist straps to improve ease of use, holders to securely affix your stick to a table edge, and a wide range of ferrules for virtually any surface or terrain.
See For Yourself
Those listed above provide just a snapshot of the wide selection of Charles Buyers walking sticks and canes available from WalkingSticks.co.uk. Whether you're looking for an everyday cane, a walking stick for mobility support, or a novelty cane to complete your evening attire, why not head to our Charles Buyers Category and find the perfect stick for you today?
Do you have a favourite walking stick or cane? Why not leave us a comment below, or find us on Twitter and Facebook?