Best Seat Walking Sticks 2023
Whether you're going on a long hike through the country, a stroll through town, or simply taking in an outdoor show, staying on your feet all day can be taxing. While you'll embark with enthusiasm, as the day goes on your feet will become tired and painful, leading you to search far and wide for a seat to relieve the pressure. You need not find yourself in this predicament, though, as there are walking sticks that are made with a seat built in!
At WalkingSticks.co.uk, we're the authority on all things walking stick-related, and we simply wouldn't be doing our job properly if this didn't include seat sticks as well. We've taken the liberty of putting together a list of some of our favourite walking seat sticks, broken up into our main categories:
---
Our Favourite Shooting Sticks
Our Pick: Tan Leather Adjustable Shooting Stick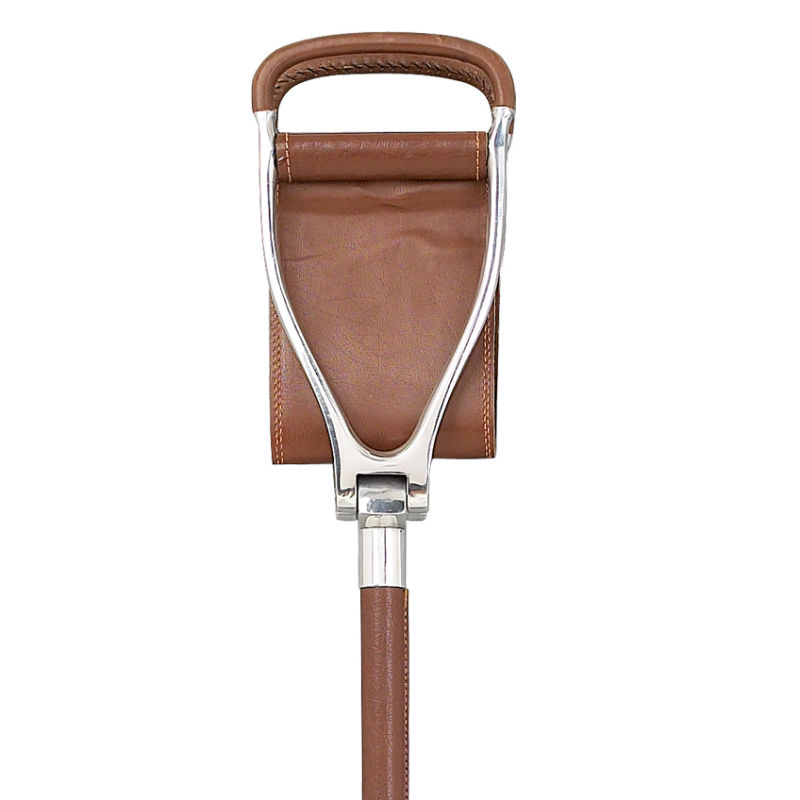 Our favourite shooting stick, and the top pick of our customers as well, this stick is a perfect mix of fine craftsmanship and rugged durability.
What's Great About It?
✔ Comfortable seat and handle made from soft and durable leather
✔ High-quality stitching ensures longevity and reliability
✔ Plate and spiked ferrule provides a firm hold on the ground
---
What's a Shooting Stick?
Commonly known as 'shooting sticks' because of their popularity among hunters and farmers, this is our most popular type of seat stick. They often include spiked bases that make them ideal for hikes on soft ground, and the base can be covered with a rubber ferrule for use on hard surfaces like pavement. Take note that while these sticks feature comfortable leather seats, they require a little bit of balance to sit on properly.
---
Tripod Seat Sticks
Our Pick: Black Economy Folding Seat Stick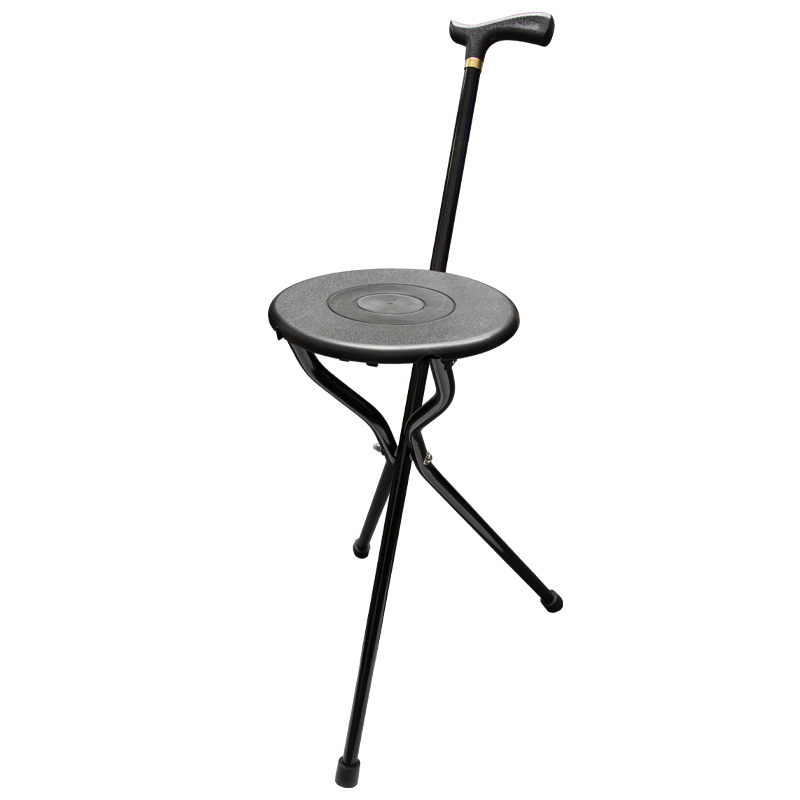 Simple, affordable and effective, this stick is topped with an attracting and comfortable Derby handle for a great feel in the hand.
What's Great About It?
✔ One of our most lightweight seat stick walking sticks
✔ Comfortable handle provides a firm hold and minimises fatigue
✔ Three legs provide more stability while seated than a shooting stick
---
What's a Tripod Seat Stick?
This lightweight style of seat walking stick provides a little bit more stability when seated, and is better suited to use in town or indoors rather than out in the country. These handy stick seats are available with a range of handles, making them the most comfortable type of seat stick to walk with.
---
Seat Stick Chairs
Our Pick: Out and About Black Folding Seat Stick Chair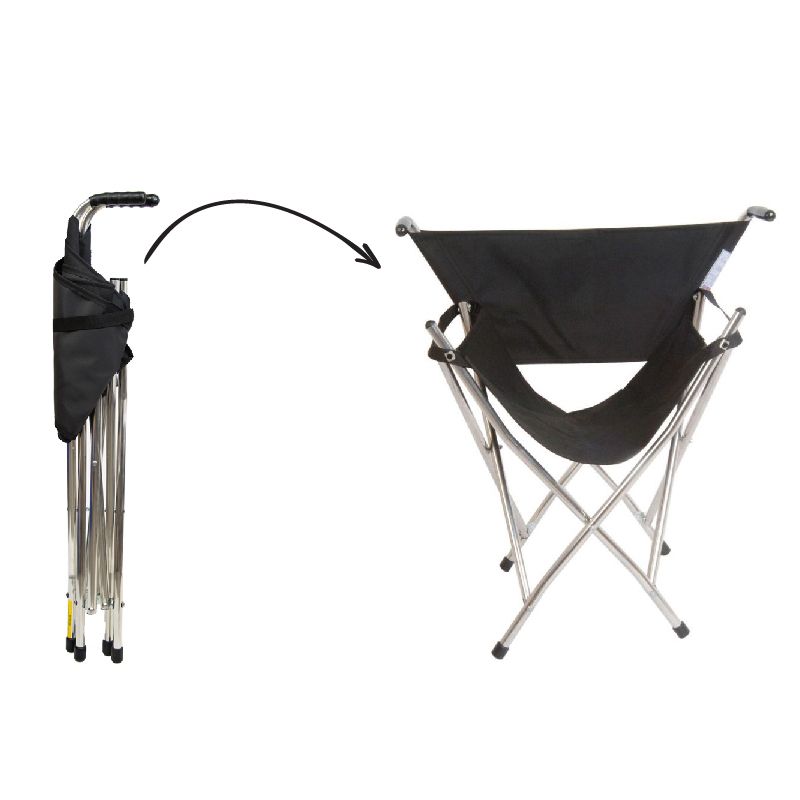 The pinnacle in seat stick comfort, with a moulded handle and full-size seat – great for taking in a longer outdoor event!
What's Great About It?
✔ Black canvas seat material and four legs provide stability and comfort
✔ Aluminium frame provides strength and durability for years to come
✔ Moulded handle features finger indents for a strong hold
---
What's a Seat Stick Chair?
If your priority lies more with a comfortable seat than a lightweight or compact walking stick, seat stick chairs are by far your best option. These sticks fold out into comfortable seats suitable for hours of sitting comfortably, but are the bulkiest of the bunch when it comes to use as canes.
---
Seat Stick Umbrellas
Our Pick: Shooting Stick Umbrella with Leather Seat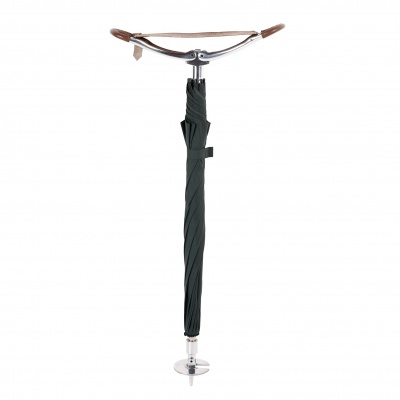 A stylish umbrella strong enough for stormy days, a sturdy walking stick and a comfortable seat all in one. What more could you ask for?
What's Great About It?
✔ Ideal for preparing yourself for just about anything on a day out
✔ Timeless design with brown leather and a subtle green colour
✔ Sturdy stainless steel shaft provides peace of mind
---
What's a Shooting Stick?
As if it isn't useful enough having a walking stick that folds out into a seat, we actually have a few that are a walking stick, a seat, and an umbrella in one! For those who want to be prepared for just about anything, these are some of the most useful accessories you can bring with you on your day out.
---
Our Best-Selling Seat Sticks
We've broken down our favourite of each type of seat stick above, but what really matters is what our customers love. Chosen by you, the customer, these are the seat sticks we just can't keep on our shelves more than any others!
---
Some Seat Sticks Worth Highlighting...
Black Crook Trio Folding Seat Stick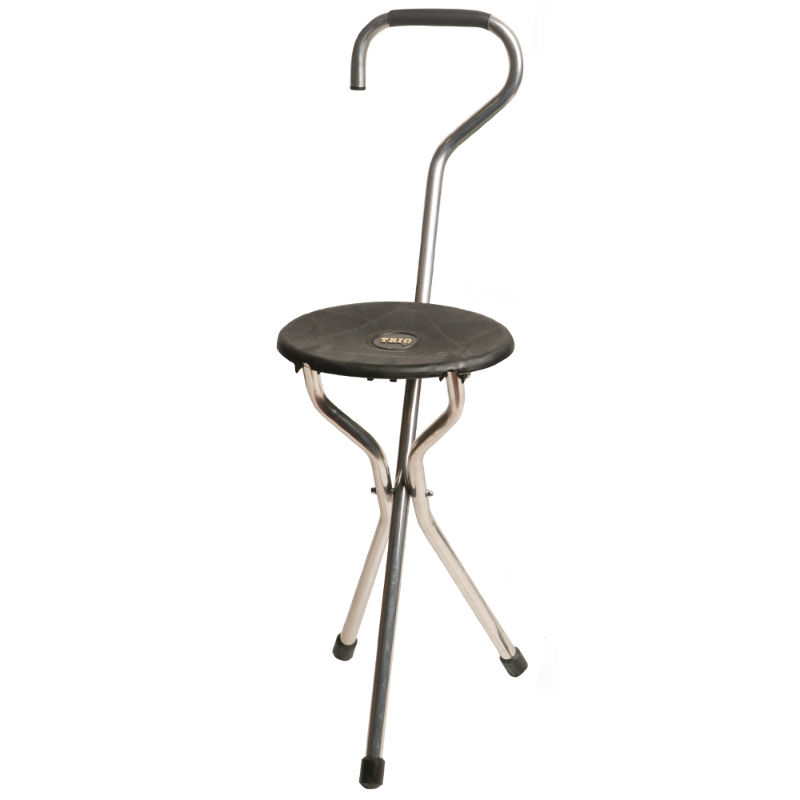 We start off our list with a highly comfortable seat stick that is ideally suited to take to outdoor events and venues where seating may be limited. The Black Crook Trio Folding Seat Stick is equipped with three legs, giving it plenty of stability for you to confidently take a load off. As you approach the event, it will act as a lightweight and supportive walking aid, and when you enter, you'll have a reliable seat, regardless of how packed the show is.
It folds up compactly, making it easy to toss in the boot of your car, and is even easy to take on a crowded bus or train. No longer will you have to plop down on wet grass or a soaking park bench, as you'll have a dry and comfortable personal seat at your disposal, wherever you go.
Key Features: Folds up compactly, lightweight, comfortable round seat.
---
Gamebird Cheltenham Adjustable Seat Stick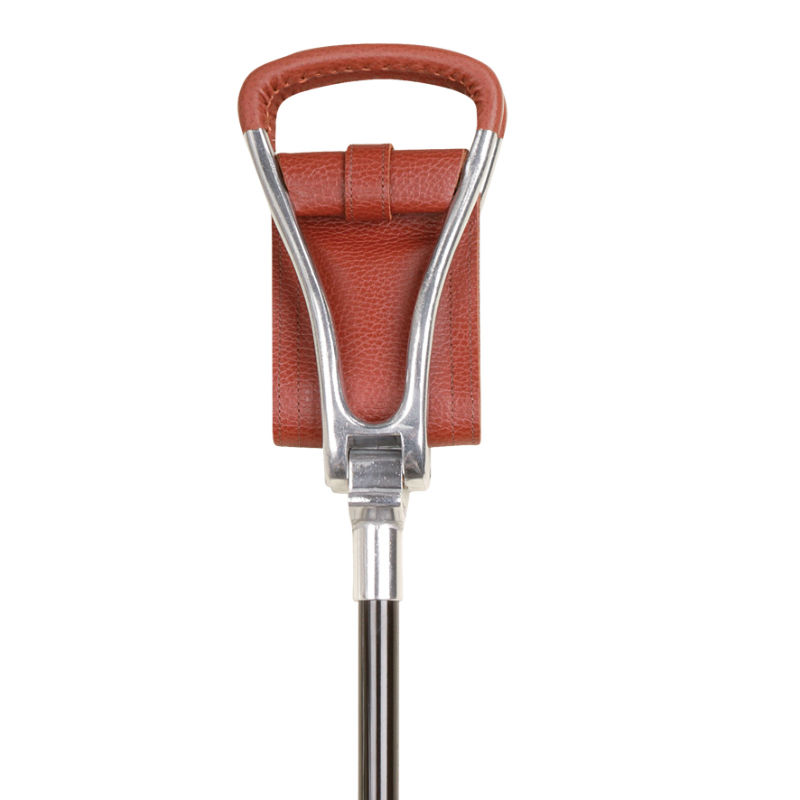 A classic design of seat walking stick, shooting sticks are commonly found in the British countryside, where hunters look to take a load off while trudging through wet or uneven terrain. The Gamebird Cheltenham Adjustable Seat Stick is of the highest quality, providing stability and support for those at outdoor events or on long walks.
The robust aluminium frame is both sturdy and supportive, while also being light enough to comfortably carry all day long. The luxurious seat is made from padded leather, providing comfort not usually found in a portable seat stick. When closed, the seat forms a comfortable leather handle, making it more comfortable than metal on those cold days. Finally, to improve stability a plate and spiked ferrule is fixed to the bottom of the shaft, allowing the stick to dig in without slipping.
Key Features: Comfortable leather seat and handle, plate and spiked ferrule for stability.
---
Adjustable Green Explorer Supaseat Seat Stick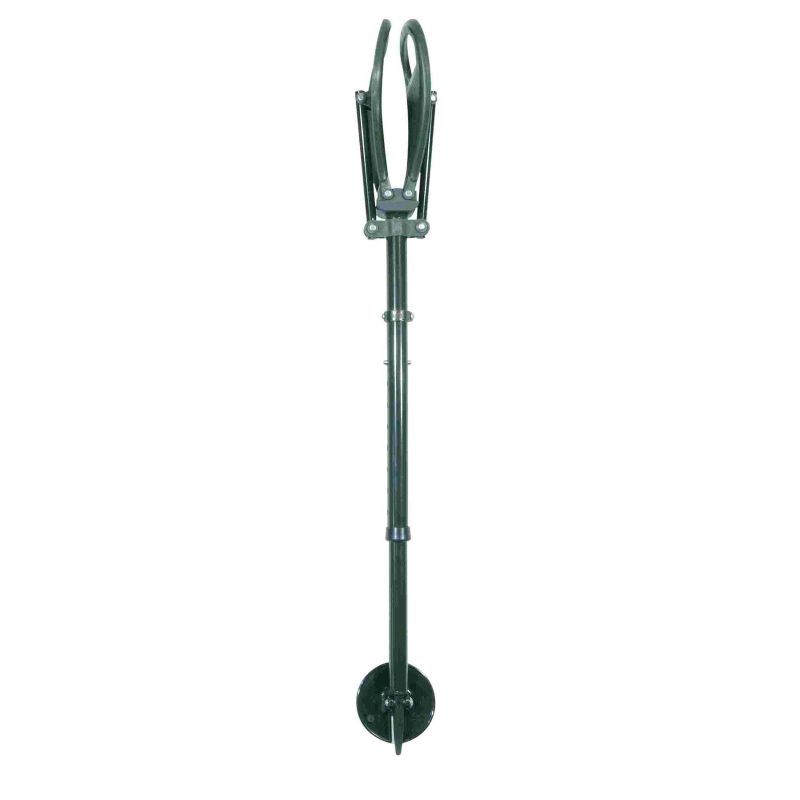 If you enjoy getting out into nature and encountering tough or rugged terrain, this next stick may just be the one for you. Made with incredible durability, the Adjustable Green Explorer Supaseat Seat Stick is an English-made walking seat stick made to support your weight, even on the soft English ground.
This stick is ideal for having a rest during a long hike, and will work flawlessly just about anywhere. No more sitting on the muddy ground, as the large folding seat of this stick will keep you dry while you're perched and content. Fitted with a point and plate at the end, the stick will dig into the soft ground, providing you with the slip-free support you need on a damp day. It is height adjustable from 33" to 40", making it suitable for a wide range of users.
Key Features: Highly robust design, spiked ferrule, great for long hikes on soft terrain.
---
Black Canvas Folding Seat Stick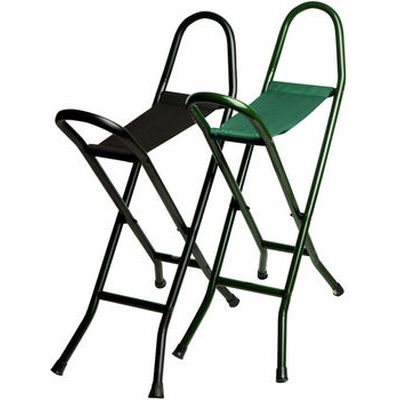 While the rest of the sticks on this list have been made as a stick first and seat second, this seat stick is primarily designed for comfortable portable seating. The Black Canvas Folding Seat Stick is fitted with four sturdy legs, providing you with an excellent level of comfort and stability as your take in the show, sporting event or majesty of nature. Once unfolded, the canvas seat will provide hours of comfort, making you the envy of those around you sitting on the wet benches or grass.
The focus on stability and comfort this seat provides doesn't mean it isn't highly portable and convenient as well, as it's made with lightweight aluminium to let you take it anywhere with ease. It folds up to a compact size, ideal for tossing in the boot of the car or moving from place to place at an outdoor event, picnic or show.
Key Features: Four legs for stability, comfortable canvas seat, lightweight aluminium frame.
---
These sticks will provide you with all the support of any other walking stick, with the hidden benefit of a seat that can be deployed at any time. No more miserable treks home from a long walk, and no more standing through an outdoor show or event, as these sticks will give you the power and freedom to take a load off whenever you see fit.
These are some of our favourite walking seat sticks, but that's not to say they have to be yours as well. At WalkingSticks.co.uk, we stock a wide range of Walking Seat Sticks we didn't have time to include in this list, all available with free UK delivery on all orders over £40. Why not take a look for yourself, and decide which one is your favourite?
Have any questions, or something to add? You can leave us your thoughts in the comments section below!