Which Flexyfoot Walking Stick Should I Get?
Some walking sticks have completely rigid, unyielding structures that fail to protect you from impact shock and slippery terrains, putting your comfort, health and safety at risk. We don't think you should have to put up with sub-par performance from your walking aid, and neither do Flexyfoot.
Offering a range of medical and therapeutic benefits, Flexyfoot walking sticks are the solution to all of your walking aid difficulties - even those you don't realise you've had to put up with! That's why we've put together this product guide to help you get stuck into this fantastic brand.
---
What's So Great About Flexyfoot?
With this extensive list of benefits, it's easy to see why we love Flexyfoot walking sticks (and why we're sure you will too!).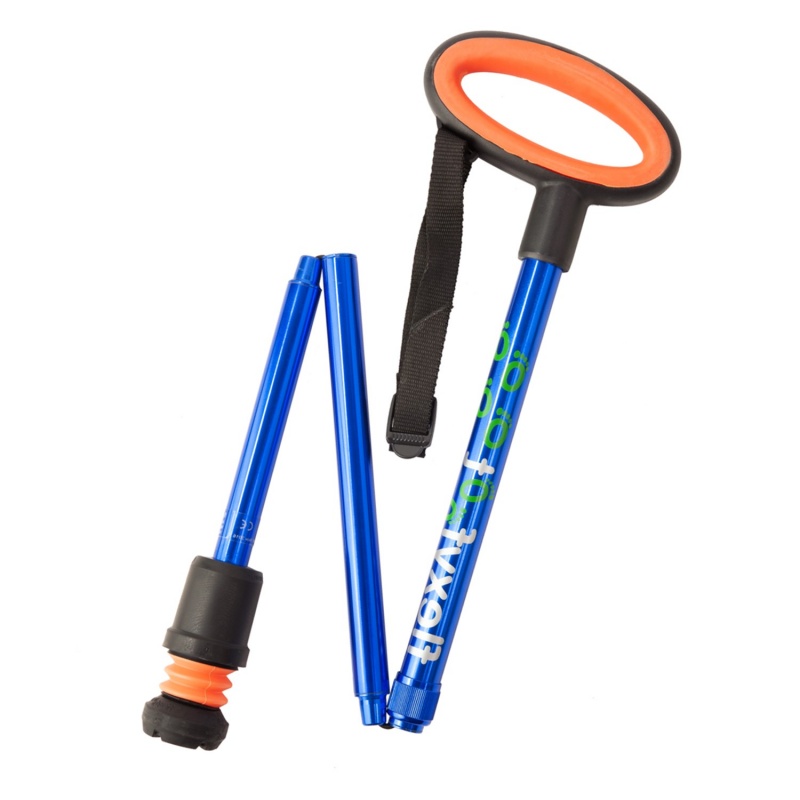 Provides 50% more grip than standard walking sticks
Shock-absorbing design prevents upper body pain
Ergonomic handles alleviate wrist fatigue and discomfort
Height adjustable for tailored support
Suitable for a variety of terrains, including uneven ground
Made from sturdy yet lightweight aluminium
Carry on reading to learn more about the different styles Flexyfoot has to offer. On the other hand, if you're already sold, click the link below to browse our Flexyfoot range!
---
What Styles Are Available?
Handle Options
Flexyfoot walking sticks boast a varied selection of handles, all with their own unique benefits. These are:
Flexyfoot Oval Handle Walking Sticks - Rounded shape relieves pressure on the wrist and encourages healthy hand and wrist posture.
Flexyfoot Cork Derby Handle Walking Sticks - Highly breathable cork material and smooth, ergonomic shape provides a combination of style and comfort.
Flexyfoot Soft Derby Handle Walking Sticks - Classic black colour and Derby style made from soft material for enhanced comfort.
Shaft Types
Depending on your preference, the Flexyfoot walking still is also available in either a telescopic or folding design. Both can easily be adjusted to achieve the perfect amount of height and support for your needs, however the folding design can be easier to store, and comes with its own carry case.
---
Let's Compare
Use the tables below to compare the available colours, shaft and handle styles of our Flexyfoot walking sticks, and use the links to view your preferred choice.
Flexyfoot Oval Handle Walking Sticks
Flexyfoot Cork Derby Handle Walking Sticks
Flexyfoot Soft Derby Handle Walking Sticks
Travel In Style and Comfort with Flexyfoot
With Flexyfoot walking sticks, you don't have to sacrifice safety or comfort for for the sake of style. Despite the variety of colours and handle types available, all of their walking sticks are just as capable of providing outstanding grip and stability so you can walk with ease and confidence. If you'd also like to take a look at the other brands we have on our site, visit our full range:
Are you considering using the Flexyfoot crutch? Let us know in the comments, or find us on Twitter!