Seats for Watching Outdoor Displays for the New Year 2021
Thursday, 11 November 2021 | Admin
With the end of the year fast approaching, you might be wondering how you can bring in the New Year in comfort. After all, you don't want a repeat of last year's uncomfortable affair, standing up for hour after unbearable hour. Find out how you can remain comfortable while watching an outdoor display by reading our helpful guide.
How Can I Welcome in the New Year in Comfort?
Our range of seat sticks allow you to take the weight off your feet, which is particularly useful when you're welcoming the New Year by watching a fireworks display. Gone are the days where you have to stand around in the freezing cold for hours on end; at WalkingSticks.co.uk, we have a range of seat sticks that can be used to help you rest while you're out and about. Take a look at our top five stick seat picks below to find out more!
Out and About Black Folding Walking Seat Stick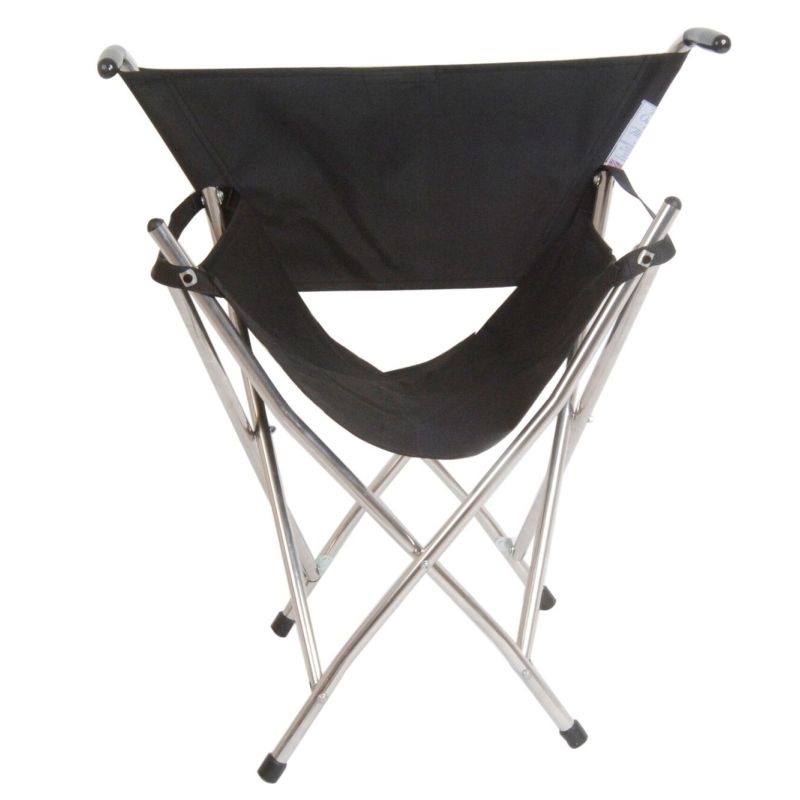 With its four legs, this Out and About Black Folding Walking Seat Stick is practically a chair in its own right. The popular folding seat has two handles, allowing it to be carried around with you and used as a stick for extra balance and support whenever necessary.
This seat stick can support a maximum user weight of 19.5 stone (125kg), making it suitable for a wide range of users. Its neutral black design ensures it can be used in most settings, while its canvas seat and backrest is highly comfortable, allowing you to sit down and relax for long periods of time.
Key Features: Comfortable canvas seat; four legs for improved balance; provides back support; stylish black design
Large Green Quattro Folding Walking Seat Stick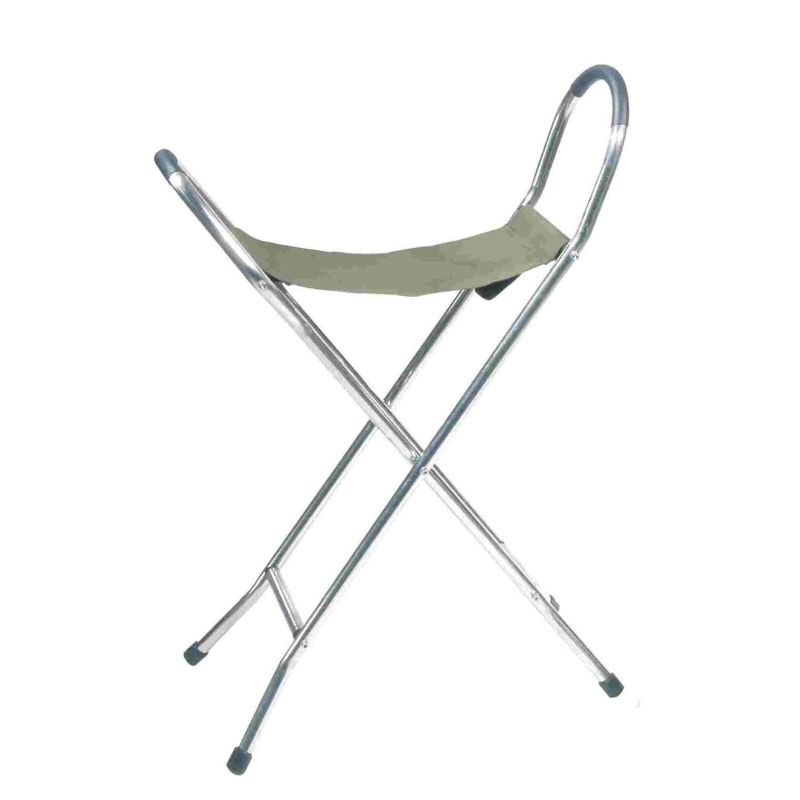 Even when it's opened out, the Large Green Quattro Folding Walking Seat Stick has been created so it's tall in height for taller people. This stick seat is available in a small and a medium size too so you can get tailored support.
Designed with a heavy-duty canvas seat, the Green Quattro Support's material prevents you from falling off your seat while you rest and relax. The seat is also wide in design at approximately 15.7" (40cm) so you don't feel claustrophobic or cooped up while you're relaxing.
Key Features: Available in three different sizes; designed with a heavy-duty canvas seat; wide design
Green Crook Trio Folding Seat Stick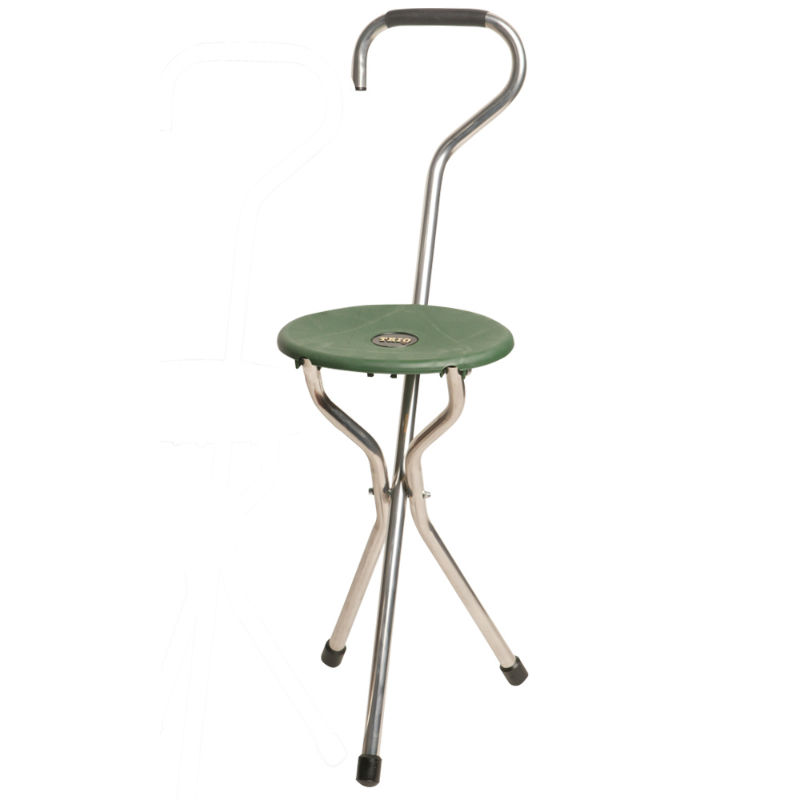 If you want a comfortable seat stick but you don't need the support of four legs, the Green Crook Trio Folding Seat Stick is your answer. Designed with three legs, this folding stick seat is an excellent way of providing you with effective respite when you're tired of standing up.
Unlike the four-legged seat sticks, this one has a rounded seat that's made from plastic, which provides you with a sturdier surface for watching the fireworks. The stick also has a crook-style handle, allowing you to carry it around with you relatively easily.
Key Features: Three-legged seat stick; rounded plastic seat; supportive crook-style handle; polished aluminium frame
Adjustable Black Promenade Shooting Stick Seat with Interchangeable Rubber or Spiked Ferrule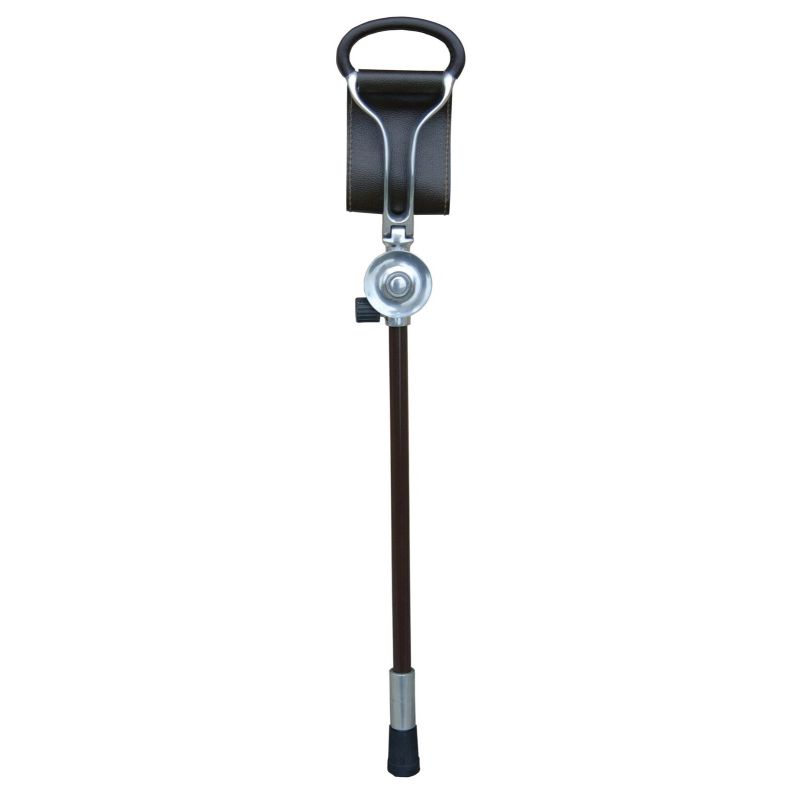 If you plan on spending at least a part of your evening on your feet, the Adjustable Black Promenade Shooting Stick Seat is ideal for you. With only one leg and a comfortable handle, this classic shooting stick allows you to lean on it for support when standing or even walking, while the folding seat is there just in case you need to take the weight off your feet for a while.
This stylish black stick can be used with two ferrules, rubber and spiked, which means you can depend on it on both hard and soft surfaces. For increased safety and support, the shaft is made from stainless steel, while the seat is soft and comfortable leather.
Key Features: Stylish black design; can also be used when standing or walking; suitable for soft and hard surfaces
If these stick seats don't take your fancy, take a look at our wide range of seat sticks. These seat sticks will help you bring the New Year in in style and comfort. Do you have a favourite style of cane or walking stick? Let us know in the comments, or find us on Twitter and Facebook!