Phoenix Walking Sticks
Here at WalkingSticks.co.uk, something we particularly enjoy is seeking out the very best brands and manufacturers of walking sticks, so that we can offer a selection of unsurpassed quality. One of our newest suppliers is the Phoenix Walking Stick Company, who produce handcrafted walking sticks in the heart of the Cotswolds.
Traditional Craftsmanship
Founded in 1983, Phoenix manufacture and export sticks all over the world from their factory in Nailsworth, Gloucestershire. They maintain traditional methods of craftsmanship, and produce most of their sticks from sustainable woodland coppices. This expertise has gained recognition by national institutions: Phoenix are the only UK manufacturer of wooden walking sticks for the National Health Service.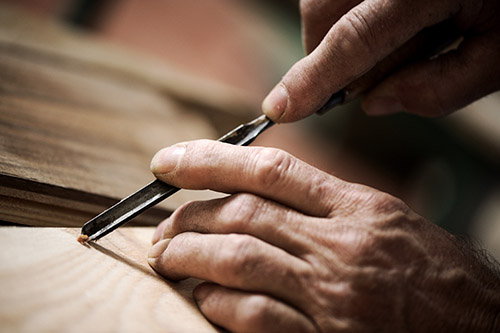 Phoenix maintain traditional methods of production
Fantastic Variety
With a superb tradition in stickmaking, Phoenix are able to produce a large variety of sticks with different styles and purposes. Whether you require a stick for support, hiking, elegance or even shepherding, they have a quality selection of sticks tailored for your needs.
Phoenix's Top Sticks
With such a great range of sticks to choose from, it's hard to whittle down a list of Phoenix's top sticks. However, we've taken the plunge and plumped for our best five sticks from Phoenix below.
---
The Ebony Derby Cane is the epitome of elegance. Dense, durable and with a unique dark colouration, there's simply no substitute for ebony as a luxury walking stick material. This stick provides excellent support and is a wonderful fashion accessory for a range of occasions.
Key Features: Highly elegant, ideal for special occasions and events
---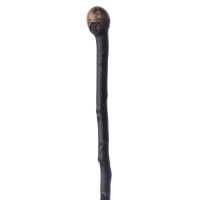 The Applewood Knobstick Walking Stick is a truly rustic stick which is just as sturdy and reliable as it looks! A fantastic alternative when blackthorn sticks aren't available, this stick is available with a choice of a metal or rubber ferrule, so it can be adapted to any environment.
Key Features: Great alternative to blackthorn sticks, choice of ferrules available
---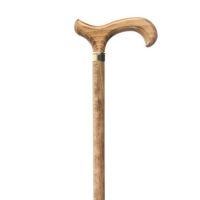 If you're looking for a party cane which is also a great example of craftsmanship, look no further than the Scorched Beech Derby Cane. Its sturdy beechwood shaft is scorched for a decorative finish which really brings out the grain.
Key Features: Party cane with excellent craftsmanship, unique scorched finish
---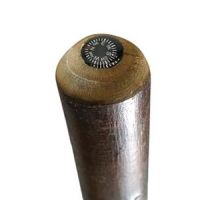 A range of hiking staves are available from Phoenix, but the Chestnut Bark Hiking Staff with Compass is perhaps the most unique. A fully-functional compass is inset into its handle, so a navigation aid can be at hand at all times on those longer hikes.
Key Features: Sturdy chestnut shaft, inset compass for navigation
---
Handmade Heritage
With the Phoenix Walking Sticks range now available at WalkingSticks.co.uk, you now have access to some of the most unique and beautiful handmade sticks on the market, and just in time for Christmas, too! Why not treat a loved one to a slice of authentic English craftsmanship this year?
To see the full Phoenix range, click here.
Are you a fan of traditional English walking sticks? Let us know in the comments below, or find us on Twitter and Facebook!