How to Sit on a Shooting Stick
Friday, 3 January 2020 | Admin
Outdoor pursuits such as golf, shooting and watching sports often require a lot of standing around. This can be tiring, but it's not always practical to bring a chair with you. Shooting sticks offer an ideal solution, providing a portable, comfy seat.
What Is a Shooting Stick?
A shooting stick is a combination of a walking stick with a folding chair, originally used for shooting expeditions. Nowadays they are in frequent use at outdoors events like firework displays or spectator sports. The plate foot often extends to a metal point that digs into the earth for support and steadiness.
How Do I Sit on a Shooting Stick?
The handle at the top of the shooting stick is bifurcated and folds out to form a simple leather seat. Sit down and the ferrule should offer you a stable perch.
Tan Leather Adjustable Shooting Stick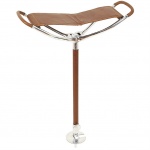 The Tan Leather Adjustable Shooting Stick Seat features two handles for ease of carrying and for extra steadiness when in use. The steel frame is both sturdy enough to carry anyone weighing up to 18 stone, and lightweight enough to be very portable. The tan leather adds a touch of class to the design.
Key Features: Spiked ferrule can be pushed into most terrains, and ferrule plate prevents the stick from sliding too far into the ground

Shooting Stick Umbrella with Leather Seat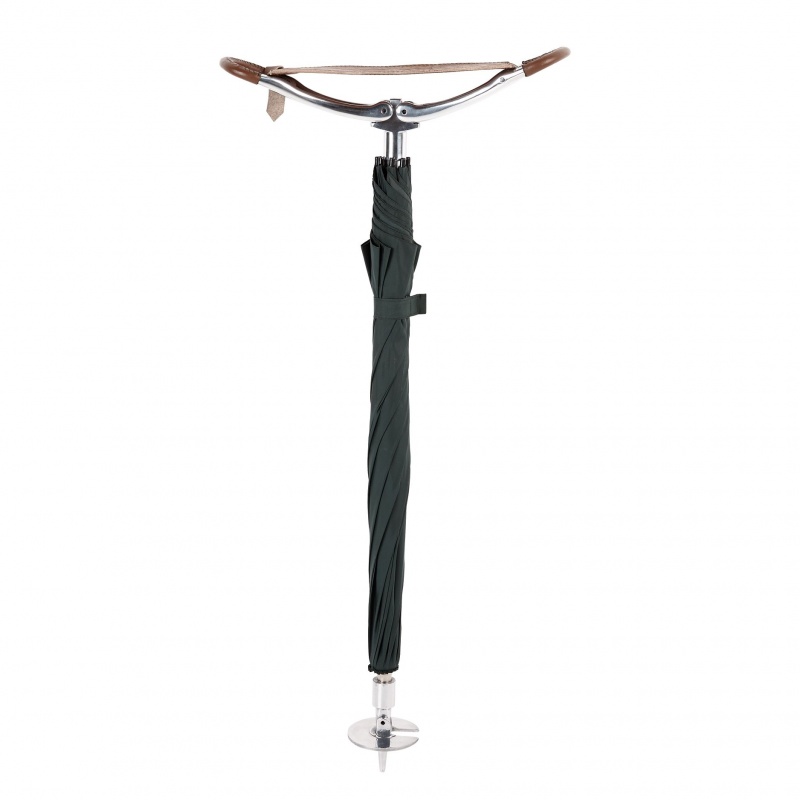 The Shooting Stick Umbrella with Leather Seat can be used as a seat, a walking stick or an umbrella, making the ideal gadget for outdoor pursuits. The shaft is made from durable stainless steal and the seat is made from a soft, comfortable leather. The stick features a spiked ferrule for all terrains.
Key Features: Can be used as an umbrella as well as a seat and a walking stick
Is There Another Kind of Shooting Stick?
Walking sticks can also be used to help triangulate when shooting rifles. They are a cheaper, multipurpose alternative to expensive tripods or rifle rests. This can be achieved in several easy steps:
Put the end of the walking stick into your pocket to keep it steady
Lay your rifle across your walking stick, ensuring a firm grip
The walking stick helps to steady your arm as you shoot
One major advantage of using a walking stick rather than a tripod is that it is far easier to quickly switch your aim to a different direction. Thumbstick walking sticks are particularly suitable for this use, thanks to the handy notch in the handle where you can rest your rifle.
Hazel Thumbstick Country Hiking Stick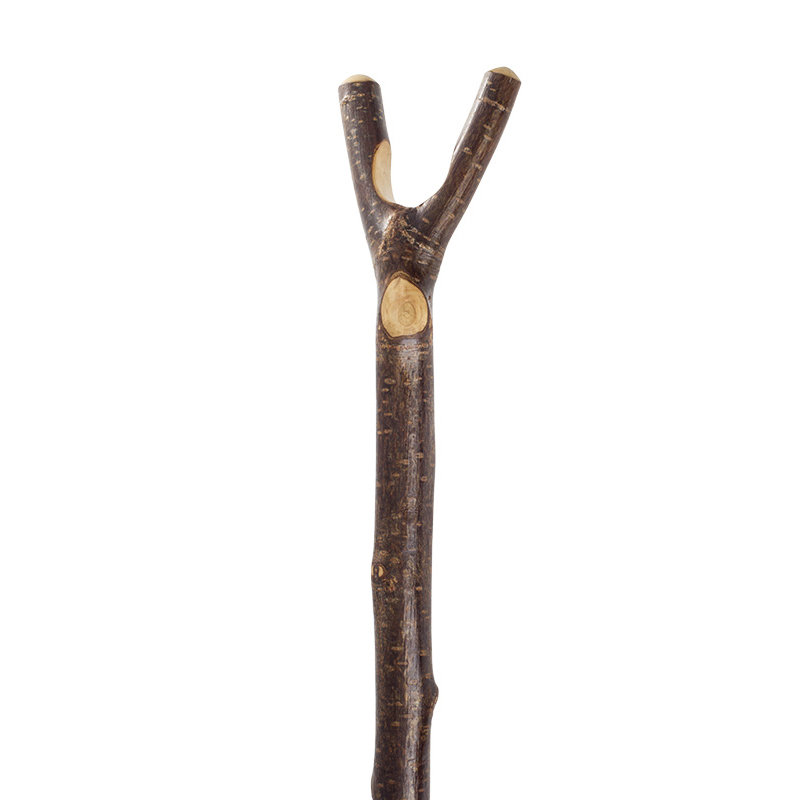 The Hazel Thumbstick Country Hiking Stick has a natural, rustic appearance, which will be right at home out on the moors. It is made from attractive and durable hazel wood, a wood which is rumoured to work as a lucky charm!
Key Features: A combi ferrule which can be altered for hard or soft terrain
Walking sticks are an excellent tool for all outdoor pursuits, and hunting is no exception! Check out our blog on the best shooting sticks we have available, as well as our shooting sticks category!
Let Us Know What You Think!
Do you have a favourite type of wooden walking stick? Let us know in the comments, or find us on Twitter and Facebook!