How to Measure Your Walking Stick for a Ferrule
Wednesday, 7 August 2019 | Admin
Replacing a ferrule can be confusing, not least because you need to make sure you have the right ferrule for your walking stick or cane. To make things as easy as possible for you, we've put together a guide to How to Measure Your Walking Stick for a Ferrule.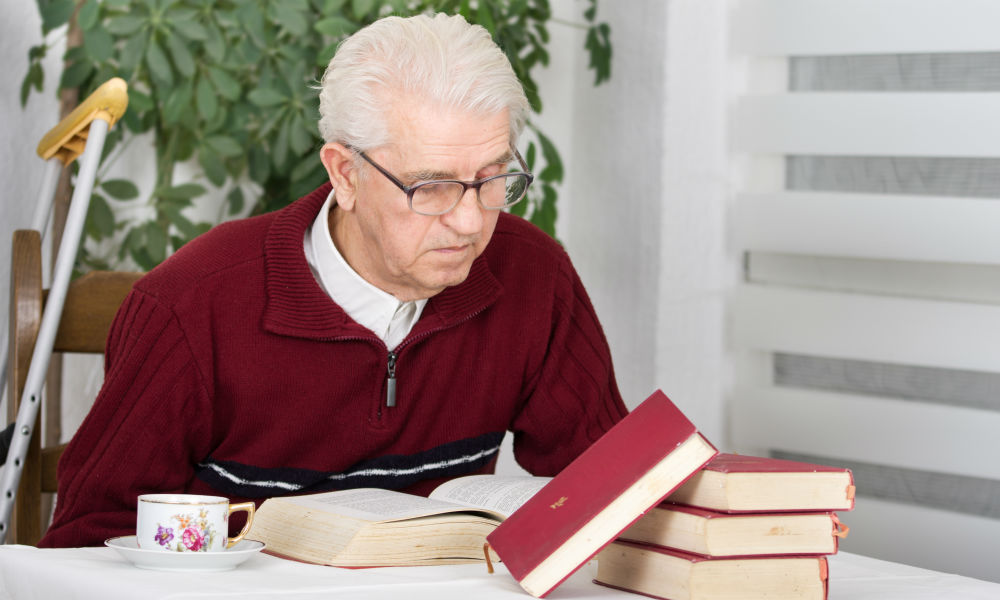 Measure Your Stick
The size of a ferrule is measured as the diameter of the stick it is designed to fit on. This means you can fit a 22mm ferrule on a walking stick with a base diameter of 22mm. To measure the diameter, do the following:
With the old ferrule already removed (see below if you need help with this) look at the bottom of your stick
Hold a tape measure or ruler up to the bottom of the stick at the widest part (i.e. the centre)
Read the measurement off of your ruler or tape measure; this is the size of ferrule you will need
Choose a New Ferrule
You may already have your new ferrule; if so feel free to skip straight past this section. If you do need a ferrule, here is a quick overview of the options available to you:
Rubber Ferrules
The most common type of ferrule, a rubber ferrule is ideal for maintaining grip on hard, smooth ground, such as indoors or in the city: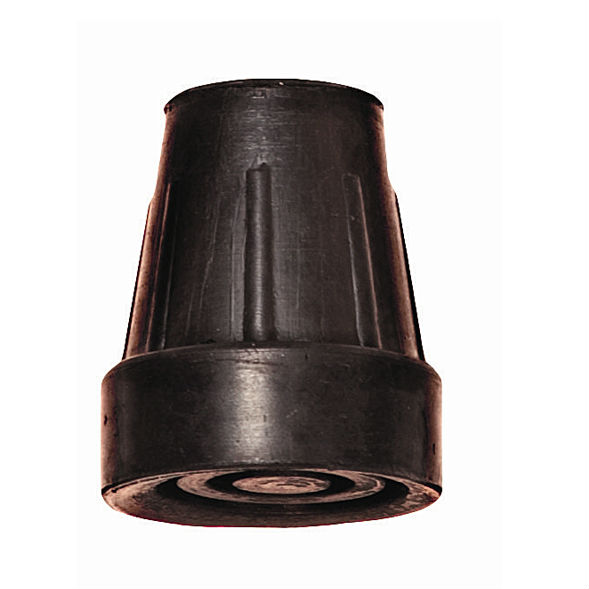 Sturdy with a time-tested design, the Heavy Duty Type Z Rubber Ferrule is a staple, stable base seen on many walking sticks. It is appropriate for use in most conditions.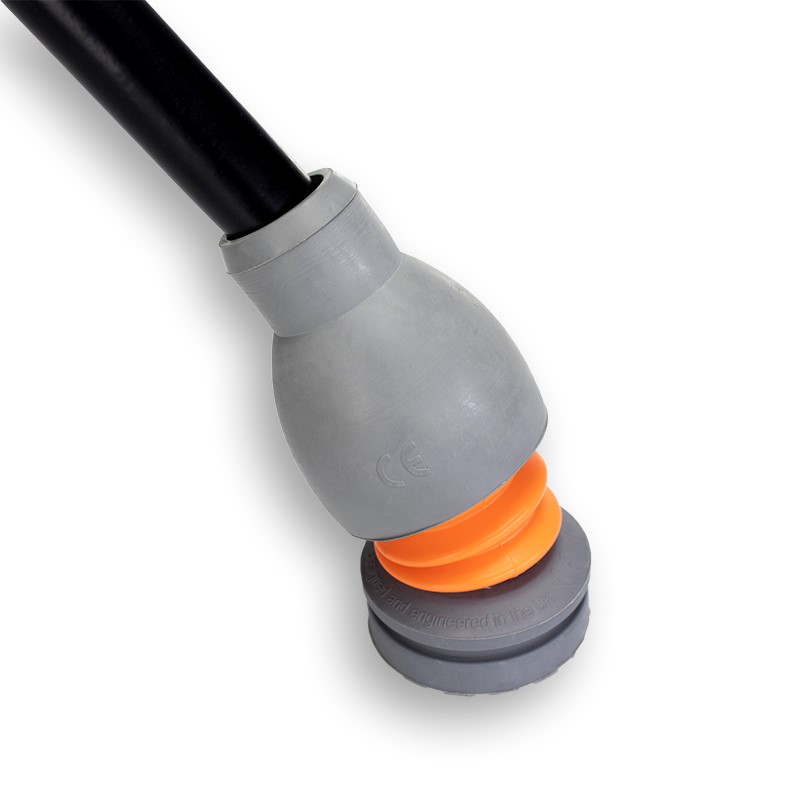 A more modern take on the rubber ferrule, the Flexyfoot Standard Ferrule for Walking Sticks is able to bend and compress on contact with the ground for a unique stable feel.
Metal Ferrules
A reliable and durable choice, metal ferrules will outlast their rubber counterparts but are better suited to soft ground: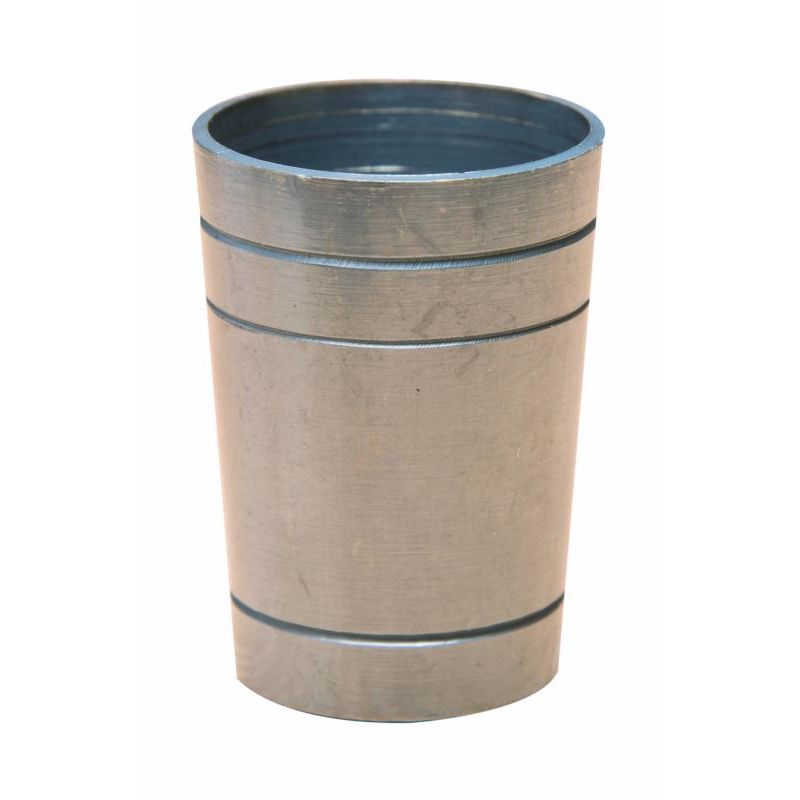 More durable than its rubber alternatives, the Type H Ultra Metal Walking Stick Ferrule offers a firm connection on soft ground, but can slip on hard surfaces.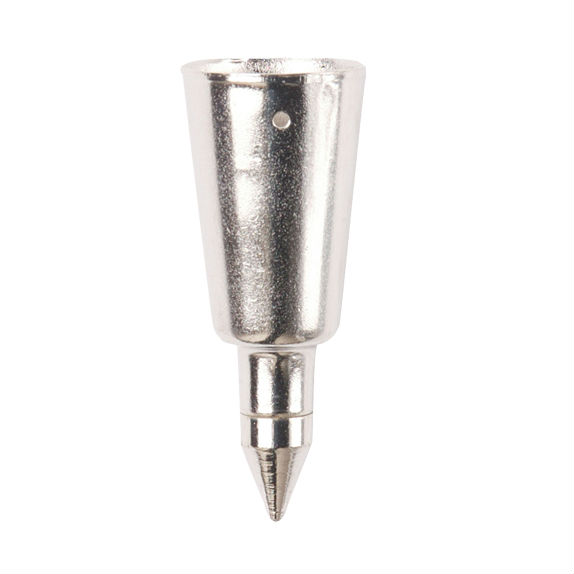 With a spike tip, the Spiked-Tip Steel Ferrule generates even firmer grip on soft surfaces and less reliable grip on hard surfaces. It is ideal for soft, slippy, even boggy terrain.
Combi Ferrules
For some of the benefits of both kinds of ferrule, it is possible to get a metal ferrule with a removable rubber tip – known as a combi ferrule: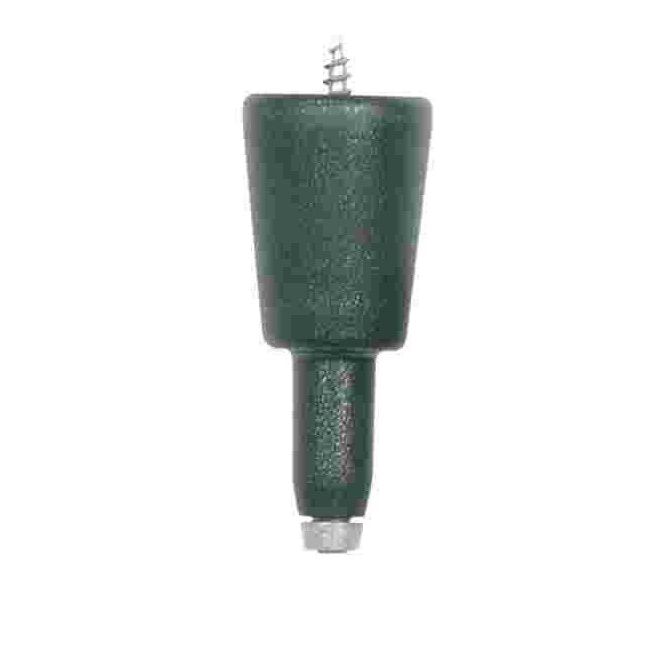 The top half of a combi ferrule, the Combi Spike Walking Stick Ferrule provides excellent grip on soft surfaces and terrain, ideal for walks through country fields.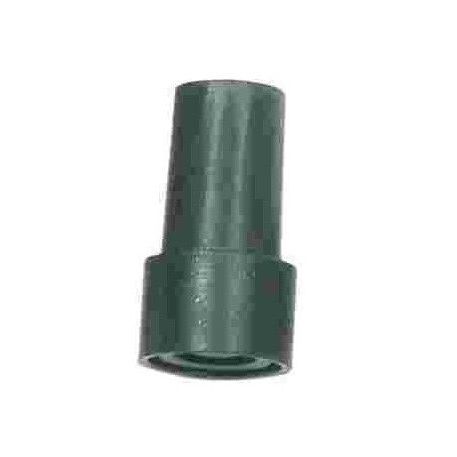 The corresponding rubber tip, the Type E Combi Ferrule for the Combi Spike Walking Stick Ferrule is able to be removed or replaced quickly for good grip on hard surfaces.
How to Remove Your Old Ferrule
This can vary slightly by ferrule: rubber ferrules can almost always be pulled off but metal ferrules often feature a screw fastening which needs to be removed carefully to avoid damaging the wood. Sometimes it is possible to remove these using a screw-driver and sometimes the whole ferrule can be unscrewed by hand, but it is best to proceed with caution as these can differ greatly between models.
Attach a New Ferrule
Attaching a new ferrule is a much easier step than removing the old one. For most rubber ferrules the only requirement is to push the ferrule firmly onto the bottom of the stick so it goes as far on as it can. For some metal ferrules there will be a screw fastening, but – much more than when removing a ferrule – its mechanism should be self explanatory.
What If My Ferrule Is the Wrong Size?
If you find your stick is the wrong size for your replacement ferrule, the easiest option is always just to purchase a new ferrule. These are generally cheap items – much cheaper than the stick itself, which you want to avoid damaging.
With that said, if you cannot find an appropriate ferrule, it is possible to shave down the bottom of a wooden stick to fit a wooden ferrule. If you do this, always be careful not to take off too much of the stick, because once wood has been taken away there is no undoing it!
Do you have any questions or thoughts on replacing a ferrule? Post a comment below, or find us on Twitter and Facebook!
Shop Related Products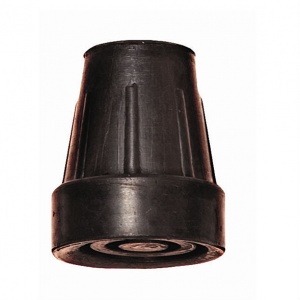 Rubber ferrule for canes and walking sticks
Helps increase longevity of stick
Reduces risks of slipping
Available in a choice of sizes
| | | |
| --- | --- | --- |
| | | In stock now |
---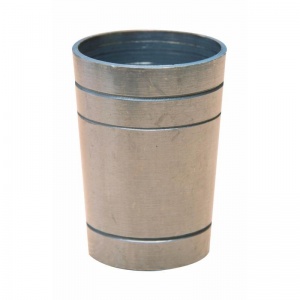 High-quality metal ferrule with 4mm thick base
Available in a variety of outside diameters
Suitable for a wide range of mobility aids
Helps reduce damage to walking stick
| | | |
| --- | --- | --- |
| | | In stock now |
---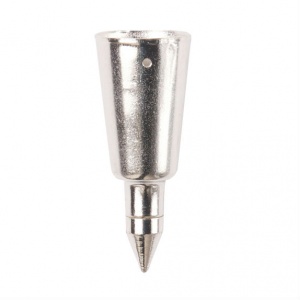 Spiked steel ferrule for canes and walking sticks
Helps increase longevity of stick
Absorbs some of the impact against ground
Available in a choice of sizes
| | | |
| --- | --- | --- |
| | | In stock now |
---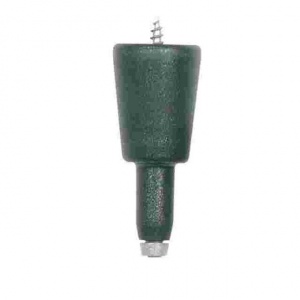 Helps you remain supported and safe throughout use
Offers you an easy solution to changing your ferrule
Allows walking sticks to be used on soft ground
Available in four different internal diameters
| | | |
| --- | --- | --- |
| | | In stock now |
---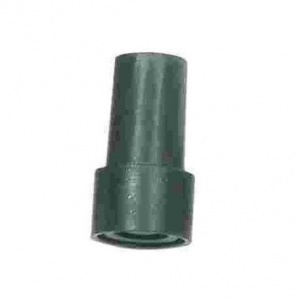 Helps you remain supported and safe throughout use
Offers you an easy solution to changing your ferrule
Available in one universal size to fit Combi Spike
Allows walking sticks to be used on hard ground
| | | |
| --- | --- | --- |
| | | In stock now |