How to Choose Your Perfect Umbrella
If there's one thing you can safely predict about the weather, it's that it's going to be unpredictable. Being prepared for the unexpected is key if you don't want to end up cold, wet and miserable on your way back from the office, and there's only one thing you need to be ready for anything nature throws at you - an umbrella.
But choosing the right umbrella isn't as straightforward as it may seem. With so many to choose from, each designed for a different purpose or person, finding the one that's right for you is much harder than it may seem. That's why we simplified the process by narrowing down the best of the bunch in our guide on How to Choose Your Perfect Umbrella.
Which Umbrellas Will this Guide Cover?
To help you choose the perfect umbrella, we tested our entire range to find the very best from six main categories. This guide covers our favourite umbrellas for each of the following:
---
Best Overall Umbrella
Fulton Huntsman Gents' Walking Stick Umbrella with Dark Wood Handle
The Fulton Huntsman Gents' Walking Stick Umbrella with Dark Wood Handle brilliantly combines style and performance, making it our top pick for the best all-round umbrella. With subtle flair, a large canopy and a powerful, wind-resistant structure, the Huntsman covers all bases when it comes to weather protection.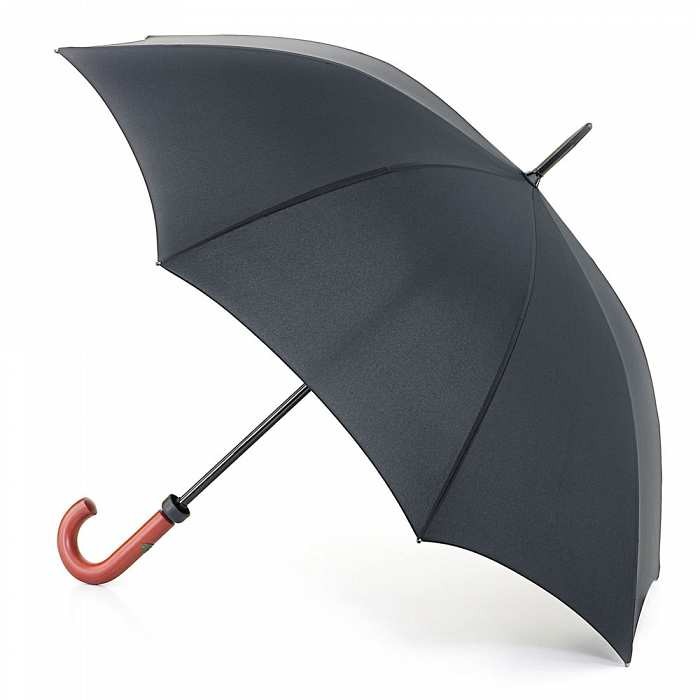 Provides superb protection and is very easy on the eye
Ideal for everyday use, all-year round in rain, wind or sun
Exquisite wood handle offers smooth-grip comfort
UV Protection rating of up to UPF30+
Editor's Verdict: Fulton have successfully managed to perfect the classic crook design with the Huntsman. The no-nonsense polyester canopy is tastefully attractive, while the delectably smooth wooden handle provides luxurious comfort. I've secretly started looking forward to the rain, just so I get the chance flaunt this beauty on my way to work!
Best Walking Stick Umbrella
Black Crutch-Handle Adjustable Walking Stick Umbrella
The Black Crutch-Handle Adjustable Walking Stick Umbrella combines the support of a walking stick with the protection of an umbrella, so that you no longer have to choose between either. With a comfy crutch-handle and grippy rubber ferrule, this umbrella holds your weight and provides stable traction wherever you go.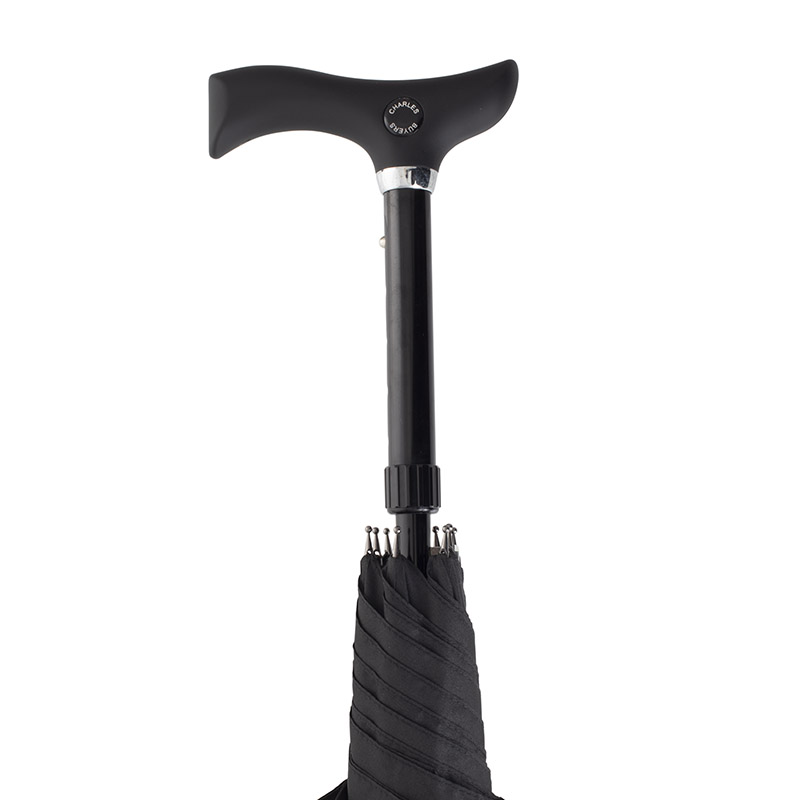 Combined walking stick and umbrella for versatile support
Adjustable in size to suit most users with mobility issues
Soft feel crutch-handle provides a firm, comfortable grip
Rubber ferrule protects the base and improves stability
Editor's Verdict: Why carry your walking stick and umbrella separately when you can have both in one! Making life easier one step at a time, you can remain stable on your journey without worrying about getting wet should the weather take an unexpected turn. This is a no-brainer for anyone who suffers from mobility issues looking for reliable weather protection.
Best Compact Umbrella
Fulton Minilite Compact Folding Umbrella
Providing big protection in a compact package, the Fulton Minilite Compact Folding Umbrella is the perfect umbrella for commuters, tourists and travellers. Made using a super-strength blend of aluminium and fibreglass, this hardy umbrella offers sublime protection despite being compact enough to fit in the palm of your hand.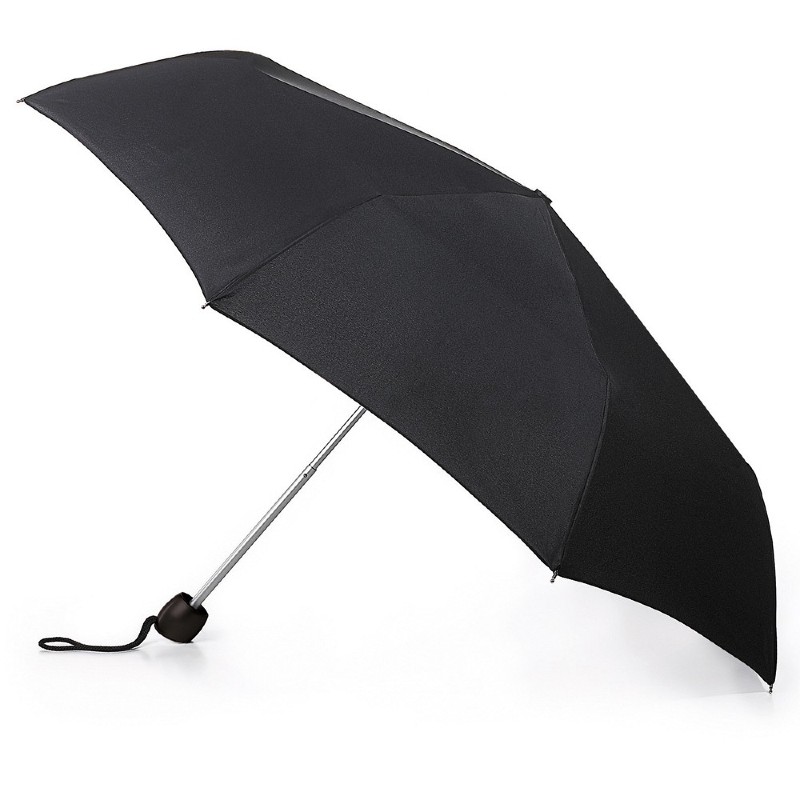 Extremely compact, super lightweight umbrella
Brilliant travel companion for rainy commutes
Strong and capable wind-resistant inner frame
UV protection rating of UPF30+ for use all year-round
Editor's Verdict: The weather is always unpredictable, especially if you're based here in the UK. This extremely compact umbrella lets you stay ahead of the game, fitting so comfortably in your bag you'll forget it's even there. Then when the heavens start to open, this faithful umbrella will be ready and waiting to help you stay as dry as a bone.
Best Luxury Umbrella
Fulton Kew Automatic Iridescent Silver Luxury Umbrella
Dazzle your way through the rain with the Fulton Kew Automatic Iridescent Silver Luxury Umbrella. This extravagant umbrella carries an unwavering aura of elegance, in large part due to its remarkable iridescent canopy. Beautiful though it is, it still provides outstanding weather protection whenever you're in need of it.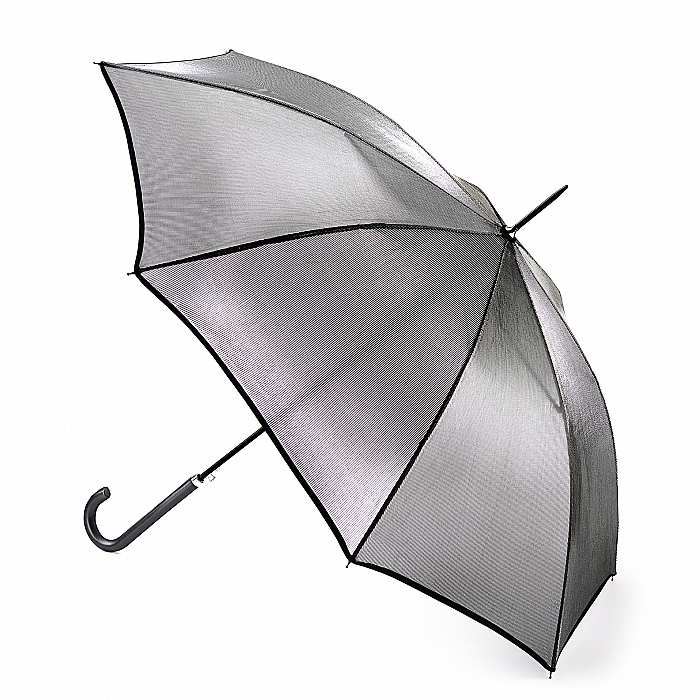 Exquisite walking umbrella with a lustres iridescent canopy
Perfect accessory for formal events and special occasions
Opens automatically for extra convenience
Offers effective protection against the elements
Editor's Verdict: The first thing you notice about this umbrella is its magnificent, shiny silver canopy. Brightening up even the most miserable of days, this glamourous umbrella will be the envy of your friends and family. Not just a fancy fashion statement, the Kew doesn't forget about protection, providing a substantially large area of cover using high-grade materials that can even withstand wind.
Best Stormproof Umbrella
Fulton Titan Black Vented Heavy-Duty Golf Umbrella
Take on the worst nature has to offer with the Fulton Titan Black vented Heavy-Duty Golf Umbrella. This super-sized umbrella provides unmatched protection and wind-resistance due to the high-spec components and advanced developmental techniques that went in to its making.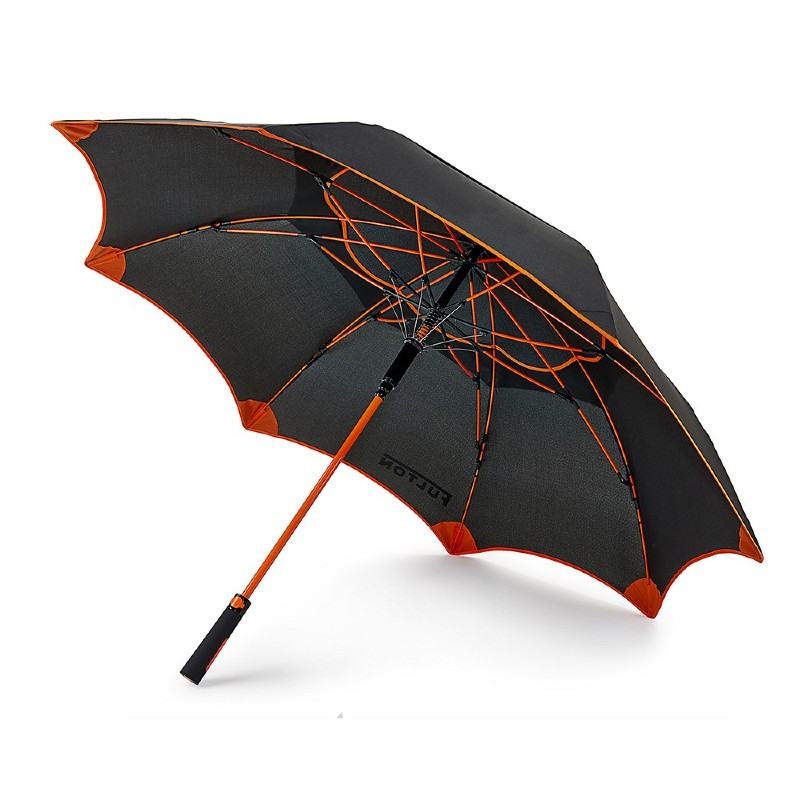 Jumbo-sized ventilated golf umbrella for maximum protection
Perfect for combatting storms or sheltering in groups
Surprisingly lightweight despite its enormous size
Supplied with a carry case and shoulder strap for easy transport
Editor's Verdict: When it comes to protection in extreme weather conditions, there's nowhere we'd rather turn than to the Titan. This enormous umbrella has a jaw-dropping 136cm span, providing enough shelter room for the entire family to huddle under. Built with an advanced fibreglass structure and a vented canopy, you can put this beast to the test in gale-force winds, and it will always come out on top.
Best Umbrella for Visibility
Fulton Birdcage Clear Dome Umbrella
The Fulton Birdcage Clear Dome Umbrella lets you see clearly through the rain with its transparent PVC cover, granting you better visibility so you can see all obstacles in your way. And with full head and shoulder coverage, you'll stay fully protected the whole time.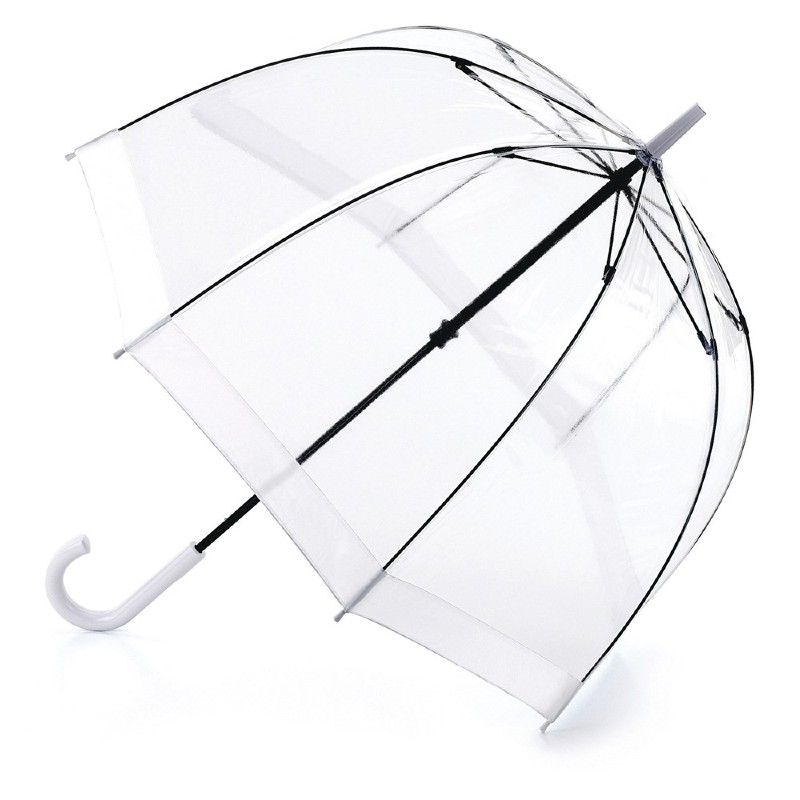 Charming dome-shaped umbrella with a see-through canopy
Grants superior visibility and complete coverage
Iconic design has been used by the royal family
Safe opening mechanism for extra convenience
Editor's Verdict: One big problem I have with most umbrellas is that they restrict half your vision, which makes bumping into other people on the street all the more likely. Thankfully, the transparent cover of the Birdcage makes this problem a thing of the past. We especially like the way the dome-shaped canopy encases you in a bubble of protection that provides total coverage of the head and shoulders.
Stand Under Our Umbrellas
We hope this article has helped guide you to the perfect umbrella, ready for when the rain starts falling more than ever. If you've still not found the one for you, check out our comprehensive Umbrella Range full of robust, practical and super-stylish brollies to help you get the better of the weather, once and for all.
Which umbrella is your favourite and why? Let us know in the comments, or find us on Twitter and Facebook.