How to Accessorise Diamond Jewellery with a Walking Stick
The allure of diamond jewellery is undeniable, and these sparkling gems effortlessly elevate any ensemble to a higher plane of elegance and sophistication. Today, we delve into the art of accessorising, exploring why diamond jewellery seamlessly harmonises with walking sticks of various captivating styles, from diamante to floral with everything in between!
Keep reading to find the best Walking Sticks to Accessorise Diamond Jewellery. We'll provide a huge range of walking sticks varying in colour, pattern and style, so that you're sure to find your dream design in no time!
---
Best Styles For Diamond Jewellery
---
Dazzling Diamante: Double Down with your Dazzle!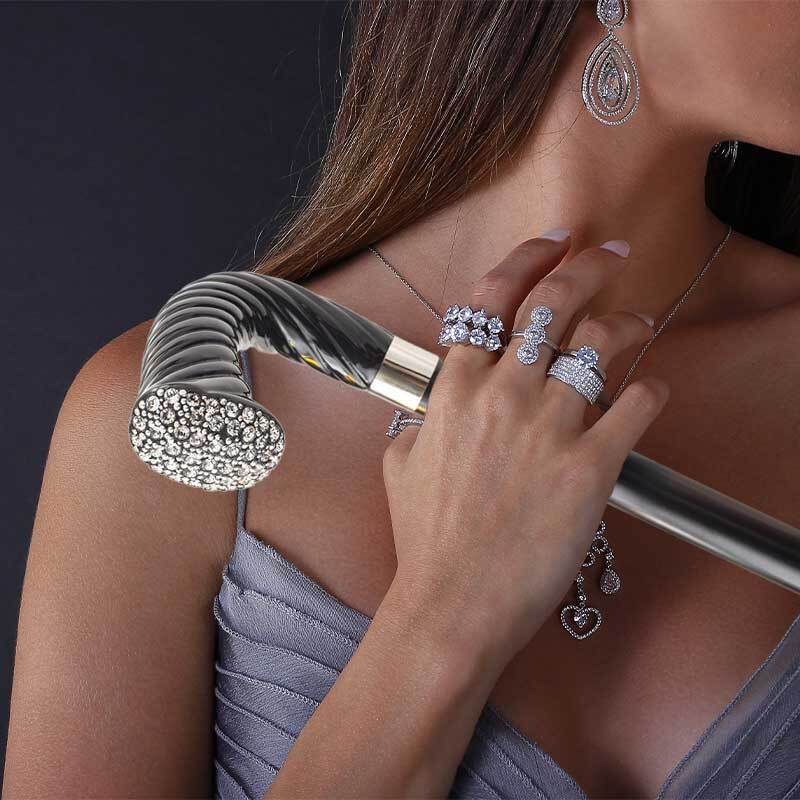 Diamond jewellery's unmatched brilliance and the shimmer of Diamante Walking Sticks create a symphony of sparkling splendour that draws eyes like moths to a flame.
Pairing diamonds with diamante embodies the essence of opulence. The layers of shine create a dazzling spectacle that exudes pure luxury.
---
Animal Print Allure: Show off Your Wild Side with Animal Prints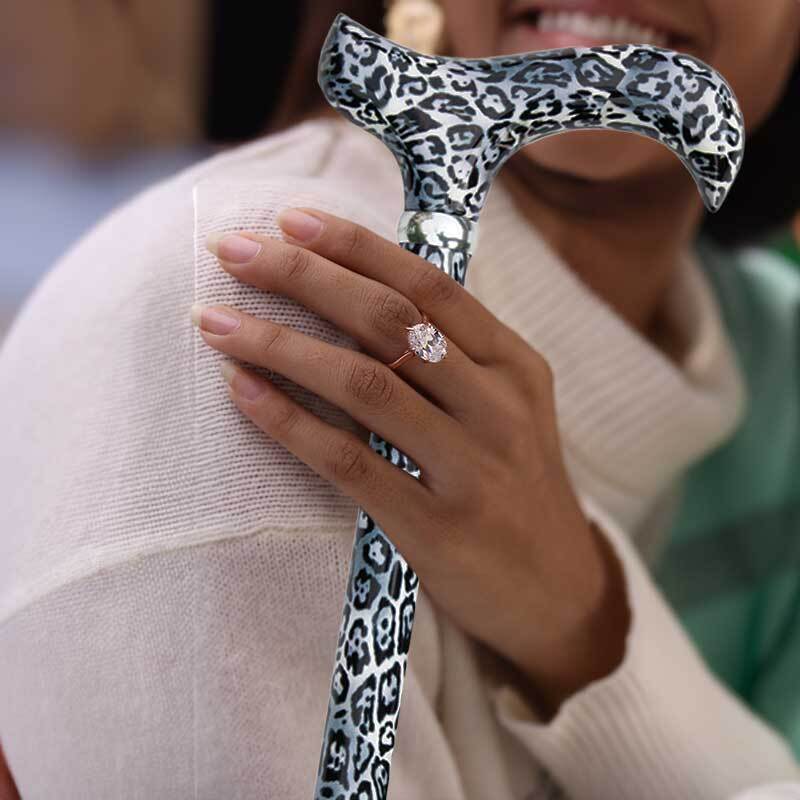 Diamond jewellery adds a touch of refinement to the boldness of Animal Print Walking Sticks, resulting in a wild yet luxurious ensemble that demands attention.
The striking contrast between the glinting diamonds and the wild patterns of animal print creates a statement look that is both daring and chic.
Combining diamonds with Cartoon Walking Sticks showcases a fashion-forward approach that is perfect for trendsetters and fashion enthusiasts alike.
---
Glamorous Glitz: For Old School Hollywood Beauty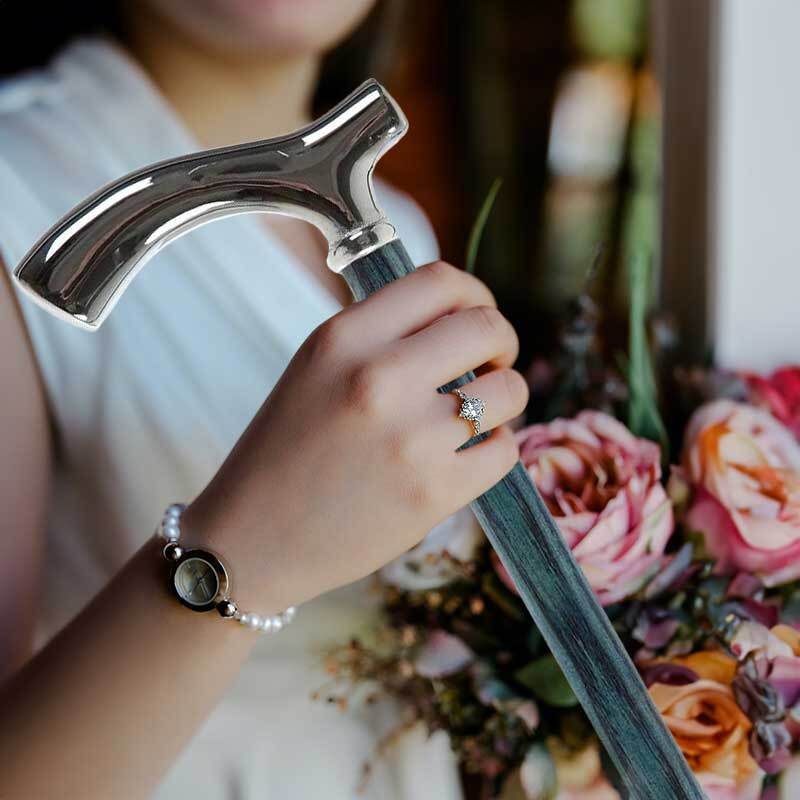 The sheer glamour of diamond jewellery effortlessly complements the opulence of Glamorous Walking Sticks. Together, they create an ensemble that oozes red-carpet-worthy allure.
This pairing is tailor-made for glamorous evening affairs, from elegant cocktail parties to grand galas, ensuring you steal the spotlight. Check out our range of Designer Walking Sticks for even more sophisticated designs.
---
Artistic Art Print: For a Creative and Chic Design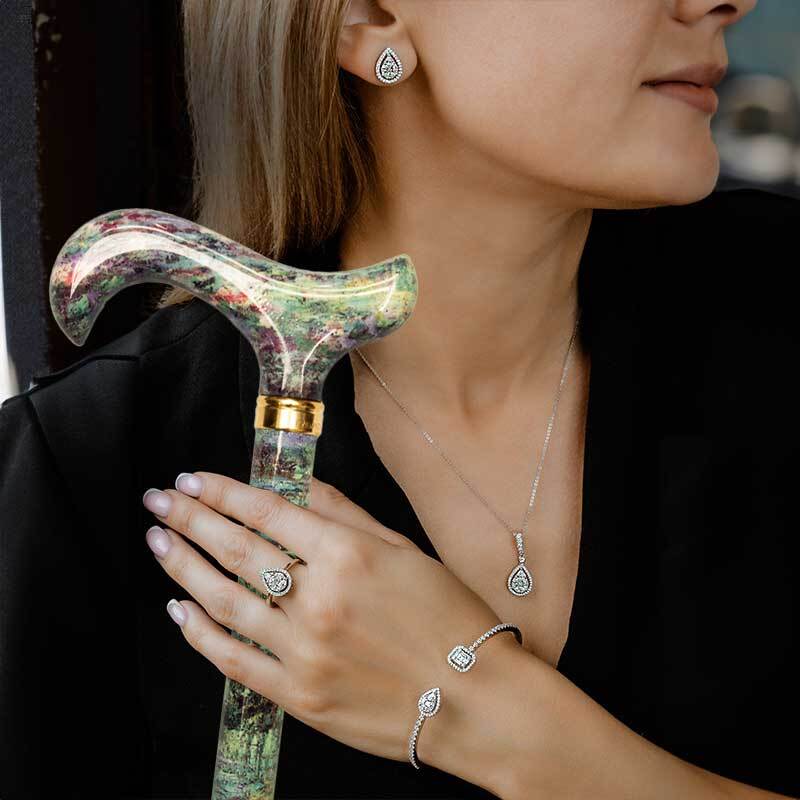 Diamond jewellery's sophistication blends harmoniously with the artistic flair of Art Print Walking Sticks, creating an ensemble that is both visually captivating and culturally rich.
The fusion of art and diamonds allows for a unique expression of personal style, making a powerful fashion statement that celebrates individuality.
Be prepared for compliments and engaging conversations when you pair your diamond jewellery with National Gallery Walking Sticks, as they evoke curiosity and admiration.
---
Marble Majesty: For a Timeless, Refined Design that Goes with any Outfit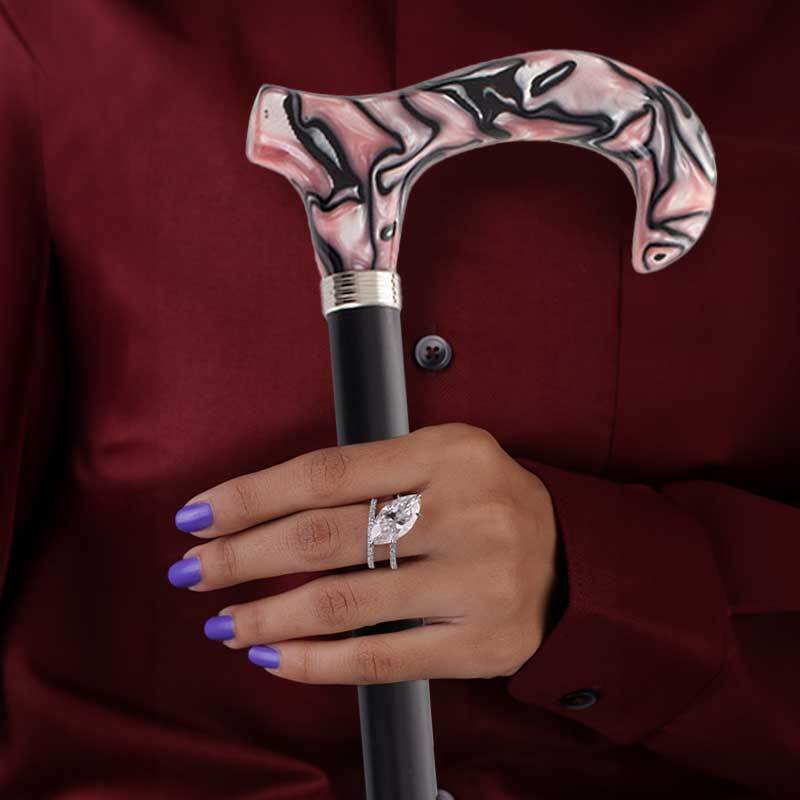 The timeless allure of diamonds juxtaposed against the intricate patterns of Marble Walking Sticks creates a chic and sophisticated contrast that is truly captivating.
The combination of black and white marble with the brilliance of diamonds offers a monochromatic magic that is sleek and contemporary.
---
Floral Fantasy: Add Botanical Charm to Your Look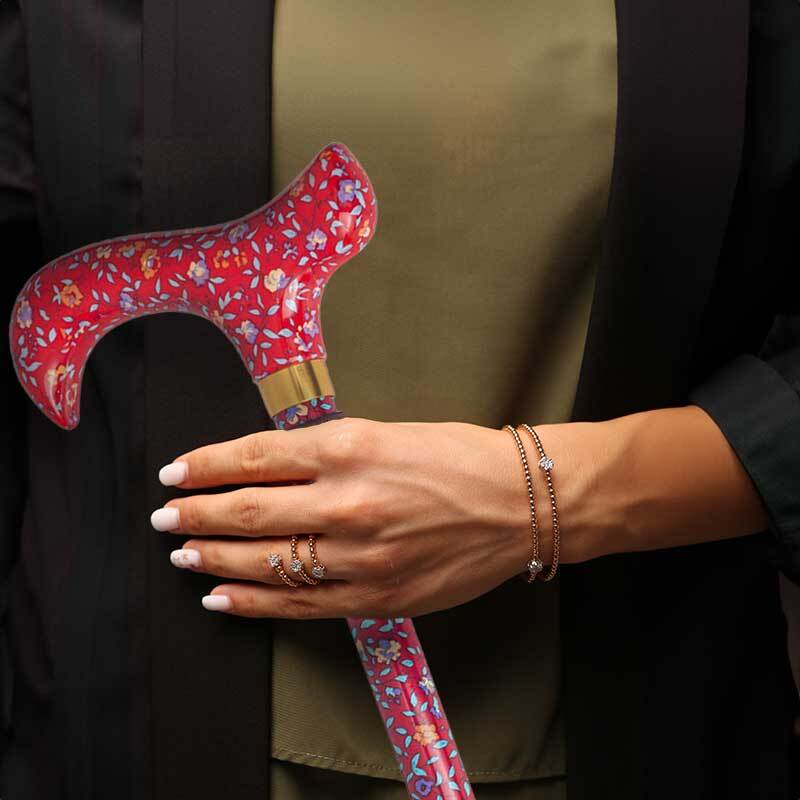 The delicate and intricate details of Floral Walking Sticks find a perfect complement in the subtle sophistication of diamond jewellery. Together, they evoke a sense of blossoming beauty. .
Diamonds and Pretty Walking Sticks create a romantic, dreamy aesthetic that is ideal for weddings, garden parties, and other romantic occasions.
This pairing captures the essence of natural beauty and the charm of floral motifs, adding a touch of grace and femininity to your ensemble.
---
Our Final Word
Diamond jewellery, with its timeless allure and unparalleled elegance, effortlessly enhances the charm of walking sticks in diamante, animal print, glamorous, art print, marble, and floral designs. These pairings showcase the versatility of diamonds in the world of fashion, creating looks that are opulent, contemporary, artistic, and glamorous. Let your personal style shine with these captivating duets, as you embrace the dazzling world of fashion and accessorising.
Do you have any other questions, or something to add? You can leave us your thoughts in the comments section below, or find us on TikTok, Facebook, Instagram and YouTube!