How Do You Choose a Walking Stick?
1 Comment
Monday, 7 June 2021 |
Admin
There are many questions its worth asking yourself when you're deciding on a walking stick. These range from the colour, pattern, material and handle, to whether you'll be using it to stroll to the shops or trek up mountains. Read on to find out more and ensure you make an informed decision.
How Do You Choose a Walking Stick?
Many factors contribute to making the right choice of walking stick. At WalkingSticks.co.uk we've organised our site so it's super simple to find what's right for you, but due to our wide range it's easy to feel overwhelmed. This quick guide suggests several things you may want to consider when purchasing a walking stick.
What Kind of Canes Are There?
There are many different types of cane, and they are not all for the same purpose. Even those that are for the same type of user are available in a variety of different styles and materials.
What Do You Want to Use the Cane For?
We sell walking sticks designed to be used as mobility aids, as fashion accessories and as hiking sticks.
Mobility aids are designed to help those who struggle with balance or a weak leg. Any strong stick can be used as a mobility aid, but these medical grade sticks add that extra little bit of support.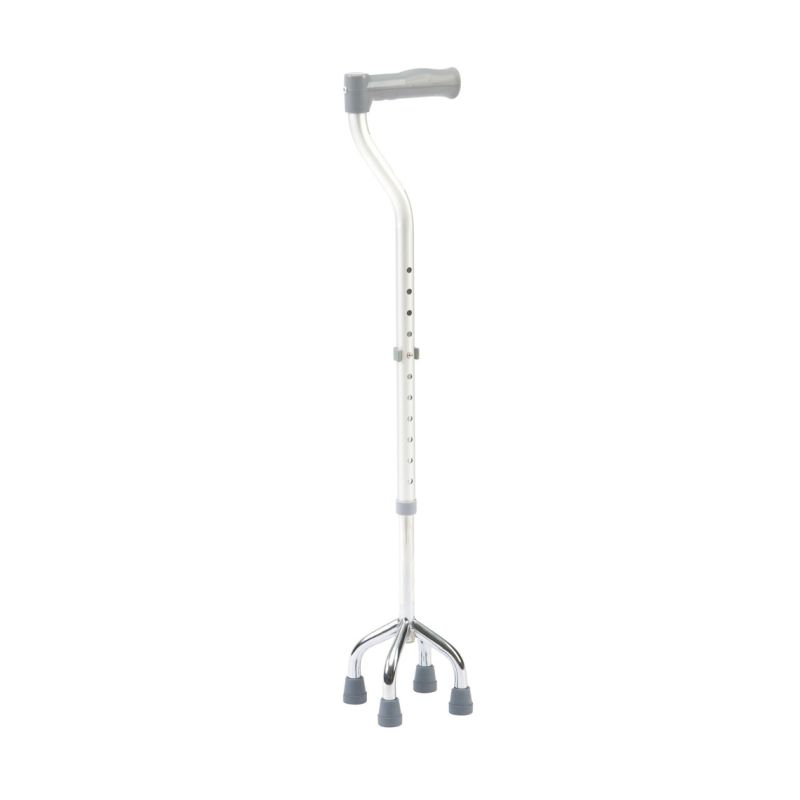 The Drive Medical Silver Adjustable Quad Walking Cane features both an offset handle and a quad base. The offset handle positions the weight of the user directly above the cane, reducing pressure on weak wrists or painful legs. The quad feet ensures stability of the cane, and the aluminium shaft is both lightweight and durable.
Many fashionable canes can also be used as mobility aids, however if your primary aim in the purchase of a cane is fashion, then style, material and pattern is going to be way more important to your decision. Walking sticks can make a unique and dramatic accessory, certain to grab attention.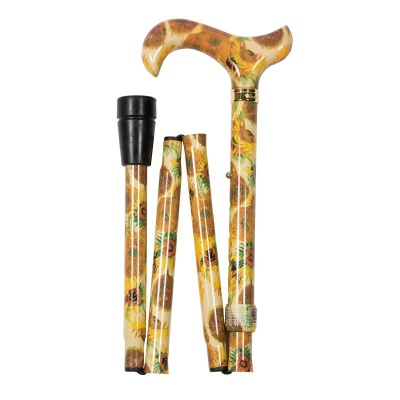 The National Gallery Sunflowers Derby Adjustable Folding Walking Stick is emblazoned with Van Gogh's joyful and iconic sunflowers. The bright print reveals you as an art lover and a donation is given to the National Gallery with every purchase. The stick easily folds up if you want to pop it into your bag at any point.
Many people want walking sticks for just that: walking! A walking stick or pole can improve your stability, rhythm and pace while hiking, making it easier to tackle steep inclines or slopes. Grips, ferrules and adjustable heights are all things to consider when purchasing a hiking staff or pole, and safety is paramount.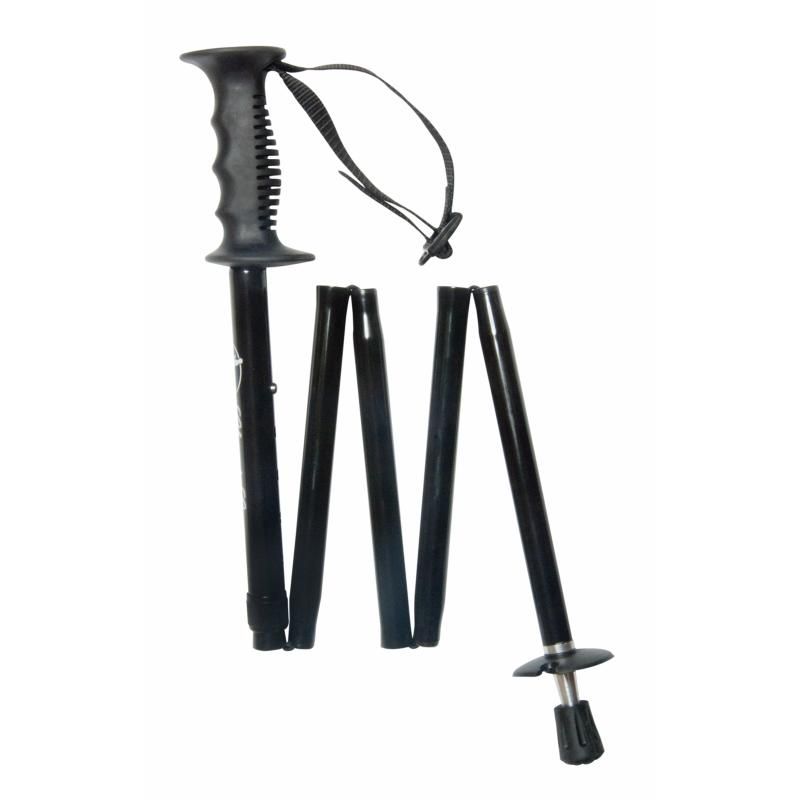 The Black Folding Hiking Pole features a combi rubber-spike ferrule that makes it ideal for hiking on both hard and soft surfaces. It's height adjustable, so you can alter it depending on the gradient of the land, and it folds up so you can easily pack it into your rucksack on easier terrain. The rubber handle provides a sturdy grip.
How Do You Want the Cane To Look?
When deciding how you want your cane to look you might consider the colour and pattern, the type of material or wood used, and the design of the handle.
No matter whether you want a mobility aid or a fashion accessory there are a range of colours and patterns available to choose from. You can choose a cane in your favourite colour, to match your outfit, or to remind you of a beloved animal!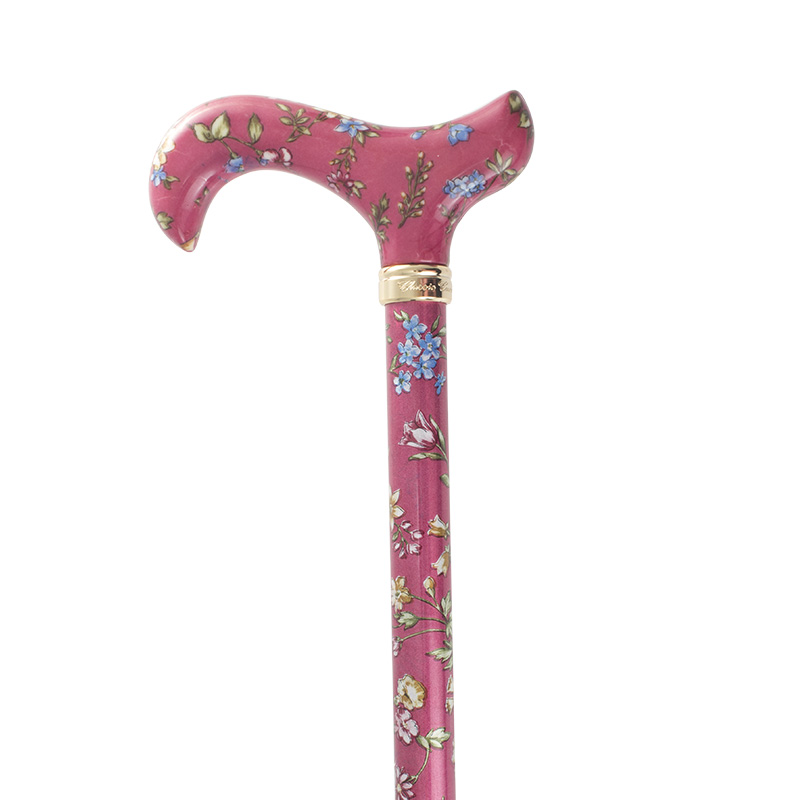 For example, the Derby Tea Party Extending Pink Floral Cane is available in many other patterns; from harvest festival to red grapes. The bright colours and design will catch people's attention, but it's also practical as a walking aid with a convenient Derby handle and lightweight aluminium shaft.
One of the most common materials for walking sticks is wood, and we stock a vast range of different types of wooden sticks to choose from. Woods differ in their appearance, strength, flexibility, availability and weight. Different species will have varying cultural connotations, and some types are even said to be magical or lucky!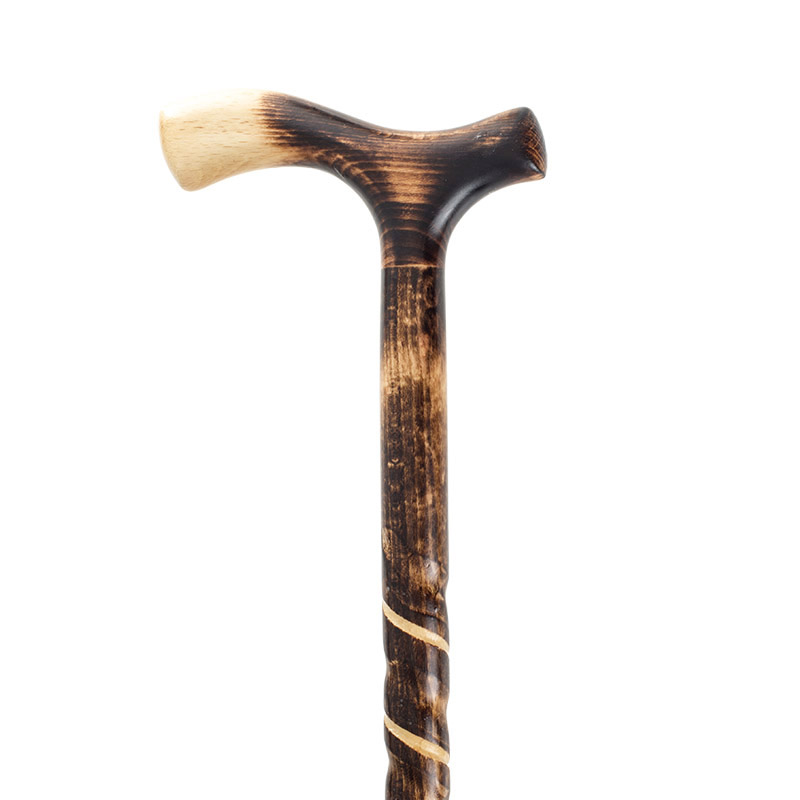 The Dark Twisted Beechwood Crutch Handle Walking Stick is a great example of how a stick's design can bring out the natural beauty of a type of wood. Made of sturdy beechwood, this stick has been carved, scorched and treated to provide a few different wood effects on a single stick, and culminates in a supportive and striking crutch handle.
Different handle shapes can effect the weight of a cane, how easy it is to use and of course it's fashion impact! Certain handles are designed to fit anatomically to the hand, whereas others are made with only appearance in mind! Many people like to collect walking sticks with uniquely carved handles.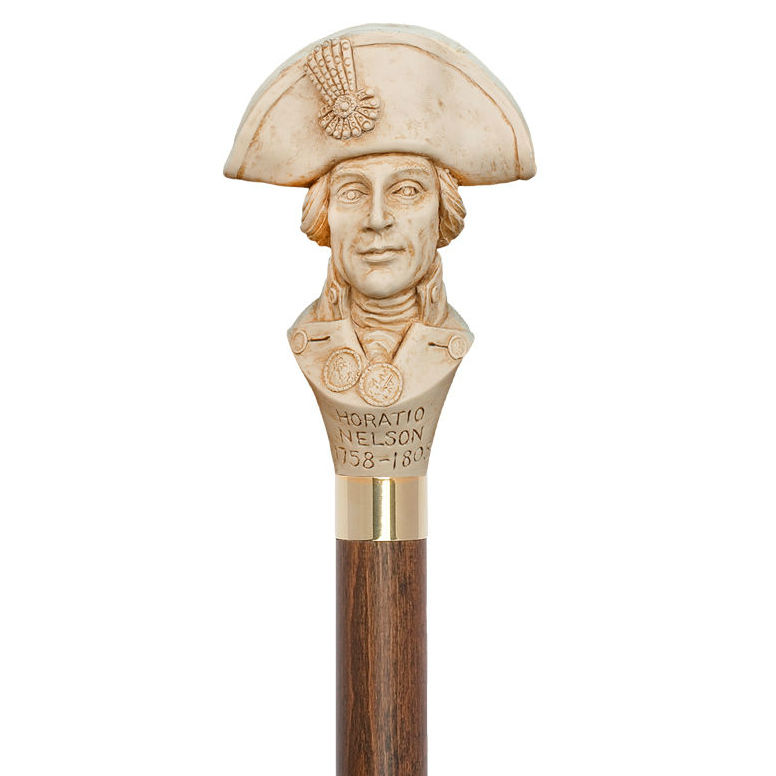 The handle of the Horatio Nelson Collectors' Walking Stick is made with resin and finished with an ivory effect. It's great for history enthusiasts, and you can be sure that it will draw attention wherever you go. The shaft is made from top-quality stained beech wood, that will last for years to come.
Do you have any other questions, or something to add? You can leave us your thoughts in the comments section below, or find us on Twitter and Facebook!