Best Walking Sticks as a Gift for Grandad 2022
Tuesday, 3 November 2020 | Admin
When it comes to shopping for the perfect gift, grandfathers seem to be the hardest to surprise with a creative and thoughtful present. Regardless of how much you think you know about him and his interests, nothing seems to be just right.
Though bringing a smile to someone's face by presenting him with a brand new walking cane may sound far-fetched, our selection of some of the most intriguing gentlemen's walking canes is here to show you that a stick is so much more than just a mobility aid. Whether your grandad actually needs an aid every day, or simply enjoys the occasional support a fashionable stick can offer, we're sure you can find a walking stick that will make him think of you whenever he uses it.
Gents' Milled Collar Beech Derby Walking Cane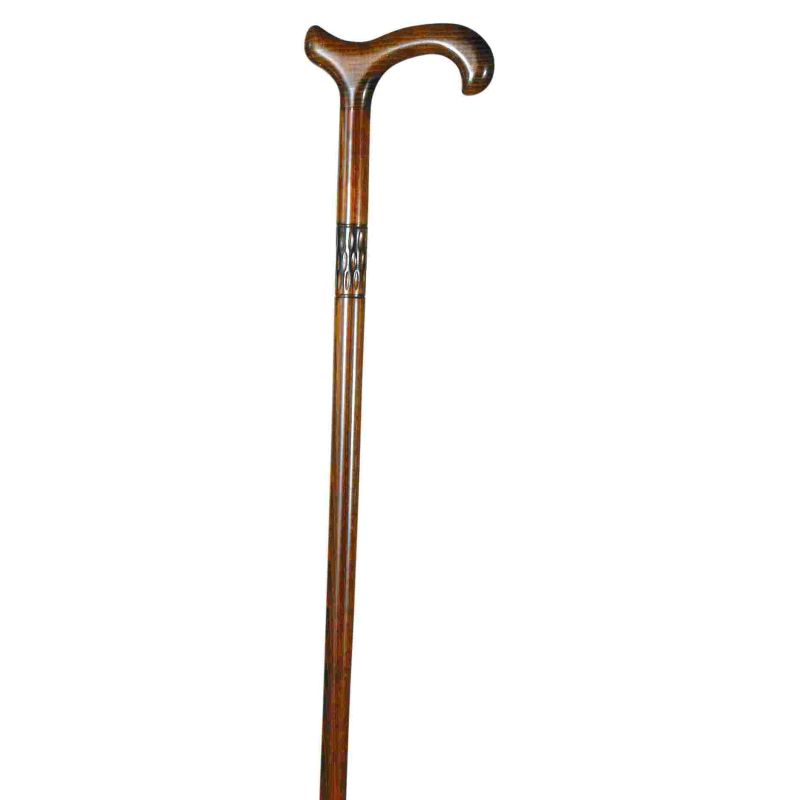 Let's start with the classics. The Gents' Milled Collar Beech Derby Walking Cane is a very traditional everyday stick that features a comfortable and practical Derby handle, mounted on a durable beech shaft that is designed to provide secure and reliable support for many years to come. To make this walking cane suitable for use on all occasions, including formal evening events, the collar area is embellished with a milled pattern that further enhances its elegant and sophisticated design.
Key Features: Derby handle; beech wood; decorative pattern
Gents' Chestnut Crook Walking Stick with Decorative Pattern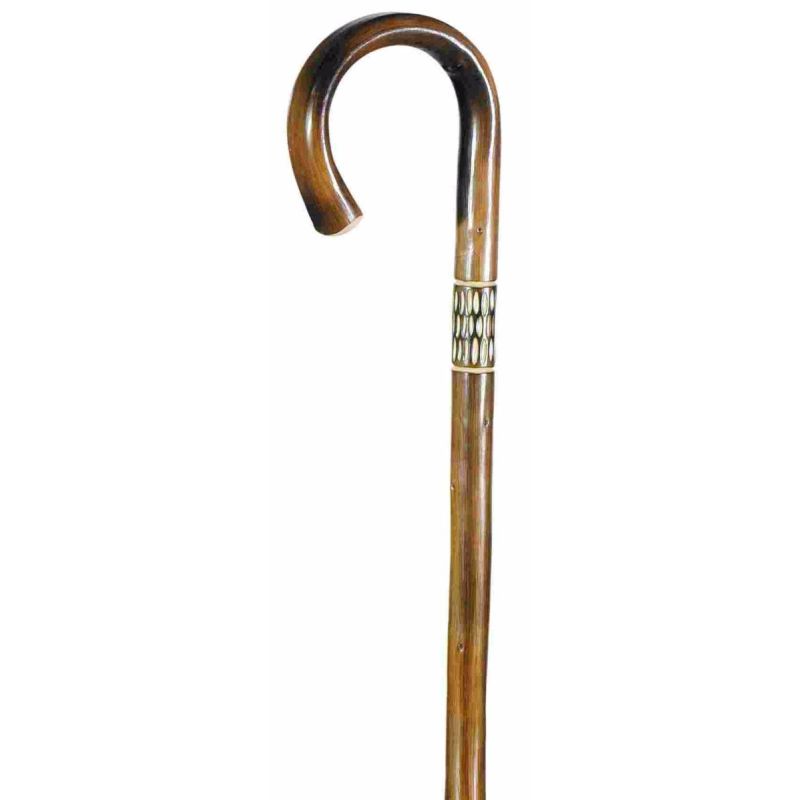 Speaking of classics, nothing beats the Gents' Chestnut Crook Walking Stick, featuring the traditional crook handle in the very well-known dark chestnut brown colour. Chestnut wood is known for its strength and durability, while the crook is one of the oldest and most practical handles out there. This stick is as attractive as it is resilient, with its beautiful decorative pattern around the collar area.
Key Features: Crook handle; chestnut wood; decorative pattern; lightweight
Gents' Scorched Chestnut Crook Walking Stick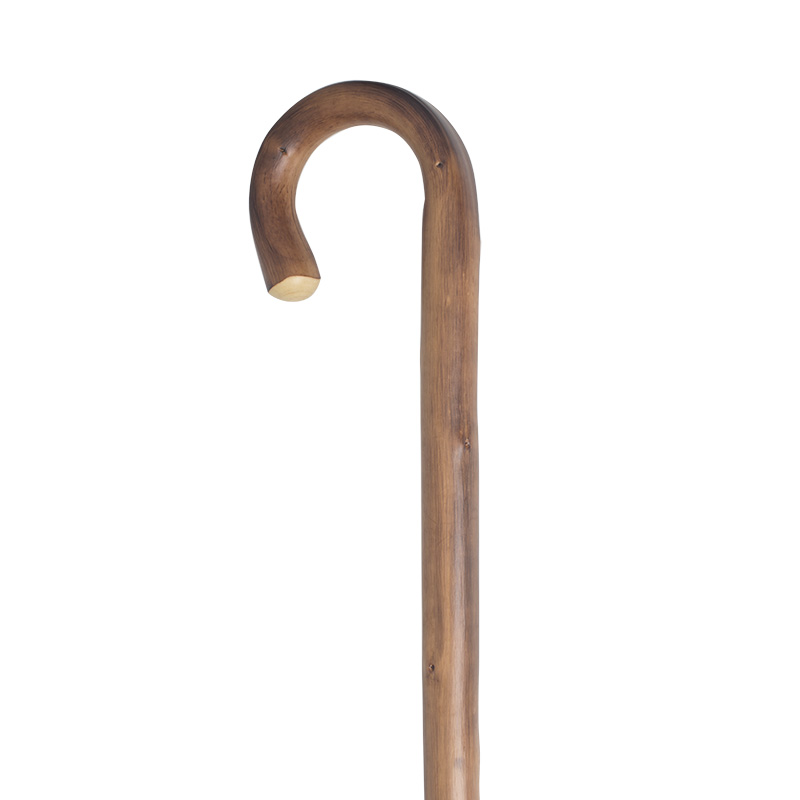 In many ways similar to the stick above, the Gents' Scorched Chestnut Crook Walking Stick is even simpler and more versatile. This traditionally shaped crook comes in a neutral, dark brown colour that looks at home both in town and when exploring the countryside. The comfortable crook handle is easy to grip and practical to hook over the arm when not in use, making this the right choice for grandads looking for low-key everyday support.
Key Features: Chestnut wood; crook handle; versatile and reliable
Adjustable Folding Extra Long Derby Handle Burr Wood-Effect Walking Stick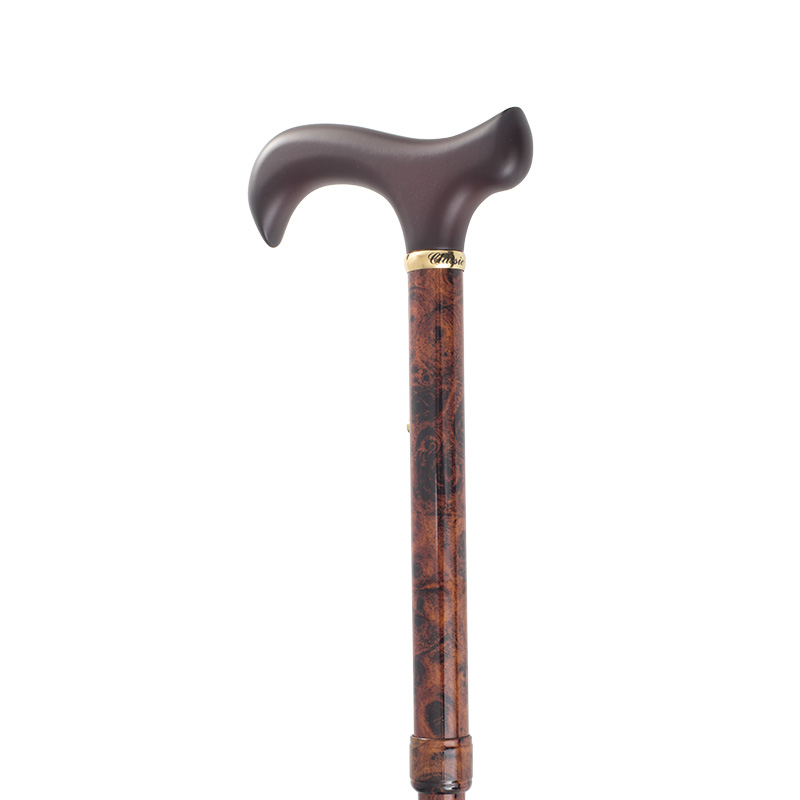 If you think your grandfather would love the Derby shape, but you prefer a slightly more formal version of this traditional design, the Burr Wood-Effect Walking Stick might be just what you've had in mind. Its shaft features a very attractive burr wood-effect pattern that makes it look like wood while still retaining all the flexibility of a folding stick. This cane is ideal for anyone who wants to look stylish and fashionable despite using a walking aid.
Key Features: Aluminium shaft, height adjustable, folding, attractive design
Hazel Thumbstick Country Hiking Stick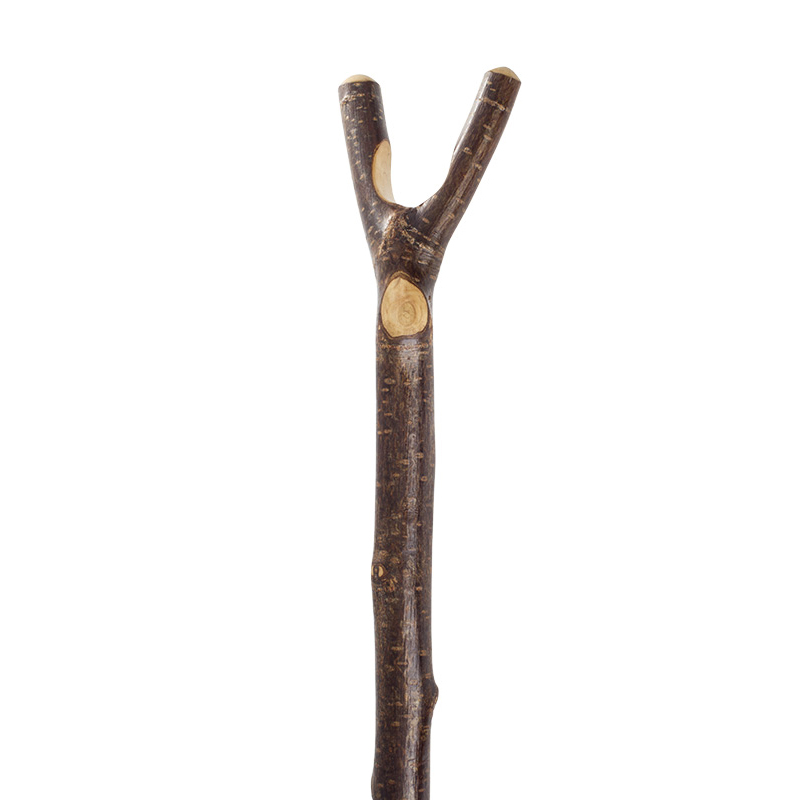 If you're looking for a slightly more unusual cane than an ordinary crook or Derby, the Hazel Thumbstick Country Hiking Stick definitely fits the profile. Slowly grown from hazel wood, this stick comes with an interesting backstory that is bound to put a smile on your grandpa's face. Its charming shape is not only interesting, but incredibly strong and durable as well, which makes the cane the perfect reliable support that is bound to last a lifetime.
Key Features: Interesting shape and texture; naturally grown from hazel wood; strong and reliable
We know that finding the perfect gift for your grandfather requires a lot of thought and time, so we don't expect you to take the job lightly. These are some of our suggestions that we believe might be a great fit for an elderly gentleman, but that doesn't mean you have to agree. If you want, you can browse through some of our best categories that include numerous walking sticks that might be just what you're looking for, including Gents' Walking Sticks, Crook Handle Walking Sticks, Wooden Walking Sticks and Everyday Walking Sticks.
Which one would you pick? Let us know in the comments, or find us on Twitter and Facebook!