Cosplaying? Find the Perfect Character Cane!
Monday, 20 November 2017 | Admin
Hours can be spent creating the perfect outfit for your latest cosplaying adventure. However, if your character is often seen carrying a walking stick or cane, then finding a suitable accessory can be a struggle. Whether you're cosplaying for conventions or dressing up for the festivities, this article can help you to find the prop you've been looking for - and you may even find some character ideas for your next cosplay along the way!
Does My Character Need a Cane?
You may have completed your outfit sans cane, and may now be wondering whether or not you really need to bother with the accessory. For the casual fan of pop culture, it may be easy to forego to addition of Gandalf's staff or Charlie Chaplin's cane - the beard and moustache respectively would be enough to identify your character of choice.
However, for the more serious cosplayer, if your character features a cane or walking stick as part of their identity, then no look would be complete without such a prop. Here at WalkingSticks.co.uk we know that genuine prop replicas can run into triple or even quadruple figures, so we've decided to put this list together to offer ideal alternatives to some of the most popular cosplay characters with walking sticks and canes. After all, not everybody has a Hollywood budget, but nobody should have to miss out on being creative with their cosplay costume.
Charlie Chaplin
Boasting almost 100 years as one of the world's most famous cane carriers, Charlie Chaplin is a popular cosplay choice, and any such outfit would be incomplete without his famous crook cane. Although crook canes are not too difficult to source, you'll want to find one that both looks great and feels comfortable to carry.
With this in mind, the Gents' Chestnut Crook Walking Stick would be a great choice. The chestnut wood features a textured design not dissimilar to the one carried by Chaplin himself, and, with the added benefit of a rubber ferrule, the cane offers reliable support with improved longevity and comfort.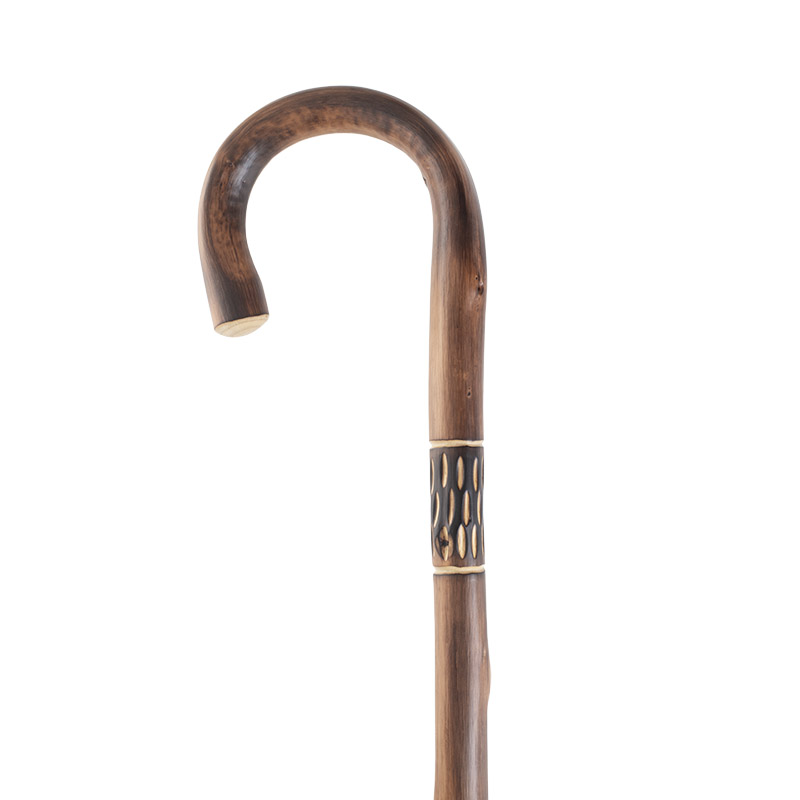 Gents' Chestnut Crook Walking Stick
Gandalf
Characters from the Lord of the Rings stories are popular choices among cosplayers, and conventions are rarely short of their share of the wizard Gandalf. Depending on which iteration of Gandalf you choose to be, the type of staff you'll require may vary.
If you're heading out as Gandalf a la Sir Ian McKellen, then you may prefer to go for a 54" fit-up stick in hazel, chestnut, or turned maple, and finish it off with your own creation.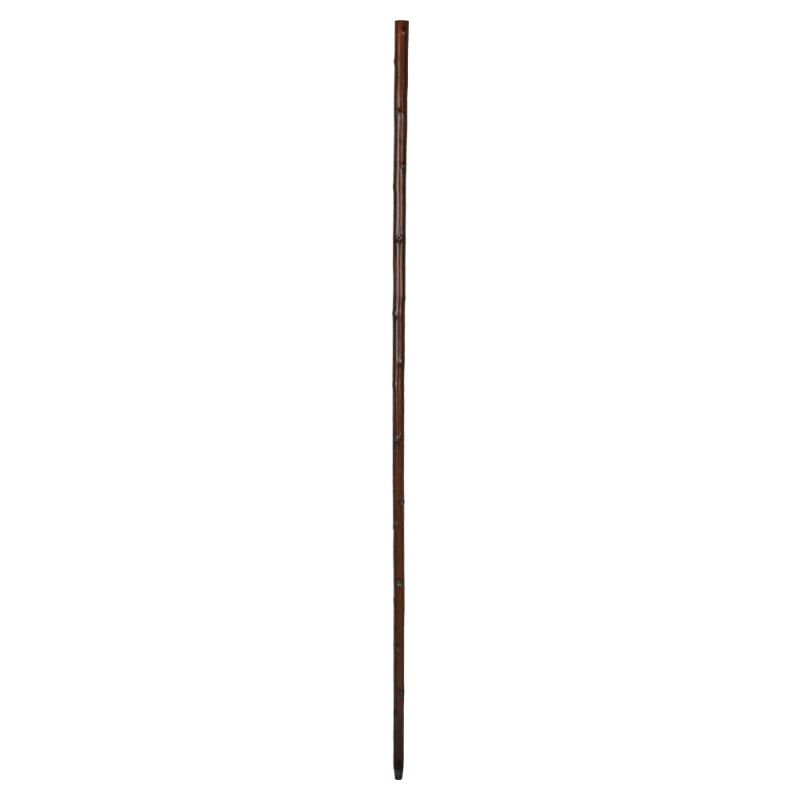 A Fit-Up stick is a cost-effective way of customising your own staff!
The Riddler
If you're in the market for dressing up as a supervillain, then the Riddler with his quizzical cane would be a super choice! No Riddler would be fully equipped to stand up against Batman without his iconic question-mark cane, and we have a few recommendations to help you perfect the look.
The Shepherd's Crook Collectors' Walking Stick is designed to provide a visually upmarket version of the traditional shepherd's crook, yet is still at an affordable cost. The crook handle curves into an elegant design, and it is also available in both white and brown.
Willy Wonka
Both Gene Wilder and Johnny Depp possessed eccentric canes when portraying the much-loved Willy Wonka in the two hit adaptations of Roald Dahl's classic Charlie and the Chocolate Factory. However, both walking canes were unique in their appearance, and you'll need to ensure you select the right one to match with the outfit for your character interpretation of choice.
If you're more akin to Depp's Willy Wonka, however, then a spheroid handle is preferred. The black-and-white ball-shaped handle of this second Willy Wonka cane can be represented at an affordable price with the help of the Number Eight Handle Walking Cane, as pictured below.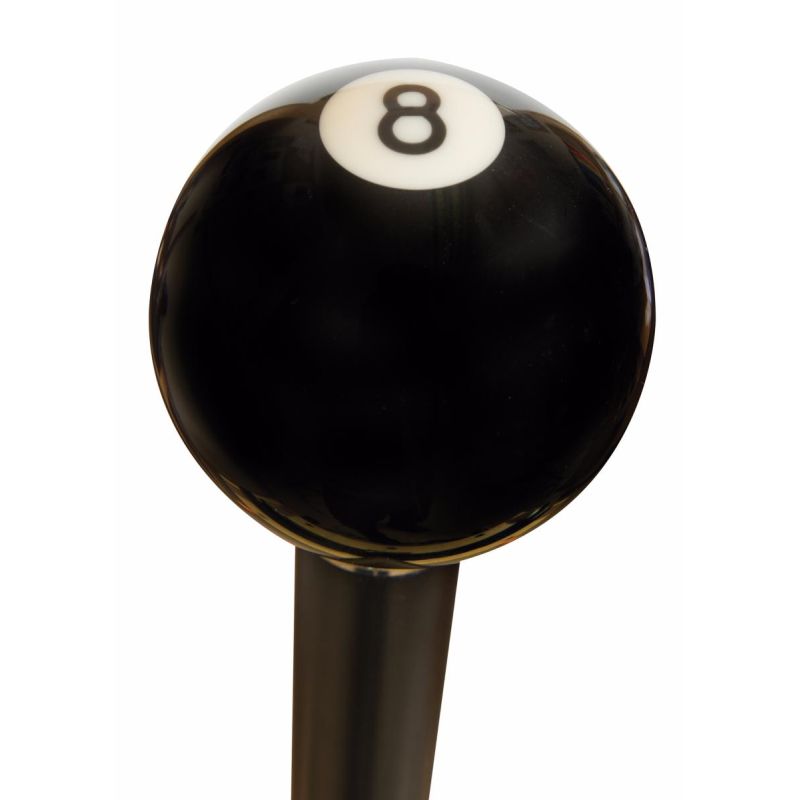 Lucius Malfoy
To add a touch of visual magic to your cosplay, decorate your costume with a cane as impressive as Lucius Malfoy's. Malfoy carries a snakehead cane, and thankfully we have a wide range of animal heads for you to choose from to help you add your own take on the popular cane.
For example, the Silver-Plated Eagle Cane boasts a menacing eagle head atop a sleek black hardwood shaft. We also have a wide selection of skull canes if you wish to take a touch of macabre with you to a Hogwarts-themed party, or you may prefer this more friendly but equally spellbinding Imitation Ivory Barn Owl Hardwood Cane as a homage to Hedwig.
Carl Fredricksen ("Carl from Up")
Last but not least, we reach Carl Fredricksen. Also known as 'Carl from Up', the Pixar character is typically seen using a quad cane for mobility support. Whether you, like Carl, require a quad cane for that little extra assistance when walking or you've decided to pair up with a friend and cosplay as Carl and Dug for a Pixar-themed cosplay adventure, we have just the quad canes for you.
With a similar offset swan neck and four feet, the Height-Adjustable Quad Offset Black Cane is a perfect choice. It also includes a wrist strap for added convenience. It is also available in a matte bronze colour, and both feature the same sturdy yet lightweight aluminium construction and protective rubber ferrules on all four quad feet.
What's Your Cosplay?
Whether you already had a costume in mind and just needed a recommendation or two to find the perfect cane to complete the look, or you're attending your fiftieth convention and you were in need of some fresh ideas, we hope you have found the perfect cane for your costume. You're sure to turn heads as you walk into the hall or head to the party dressed as your favourite pop culture figure, your attire completed with a fun matching cane.
Have you cosplayed with a walking stick or cane? We'd love to see photos of your costume! Tweet them to us @WalkingSticksUK or share them with us on Facebook!