Cheap Walking Sticks at WalkingSticks.co.uk
If you like to have a walking stick for every type of occasion, this can quickly become expensive. Thankfully at WalkingSticks.co.uk, we stock a number of Cheap Walking Sticks so you can turn up to that next event in style. Learn more about how to find them below!

Great Savings at WalkingSticks.co.uk
Did you know that we have a whole category dedicated to cheap walking sticks? If you're looking for a discounted price on a walking stick, we might just have the answer for you. We stock a number of walking canes in our Clearance category that are superficially damaged, meaning that while they might have a couple of marks caused by wear and tear, the functionality of the canes remains the same.
So whether you're looking for a classic black walking stick, a walking frame or an umbrella walking stick, take a look at our Clearance range so you don't miss out. Top tip for those who are always on the lookout for a new accessory: be sure to check the Clearance category frequently as you never know when a supportive elegant cane will be available for cheap!
Don't Miss Out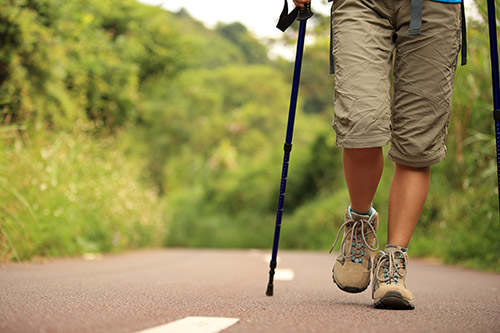 As these walking sticks are superficially damaged, stock is limited on these sticks and while a stick might be available one day, it'll probably be gone the next. As a result, it's all too easy to miss out on a great deal. If you see a cane you like in this category, make sure you're quick off the mark as they sell out quickly!
Includes Pictures of Damage
For the majority of our cheap walking sticks, we've taken images of the damage on the stick, allowing you to see what kind of defects the stick has prior to purchase. Please note that all sales of our Clearance stock are final and cannot be returned, so it's integral that you look at these images closely before purchasing!
Cheap Walking Sticks Here!
Make sure you don't miss out on our cheap walking sticks! At the time of writing, we have a discount on a number of products, from umbrellas to a milord cane and everything in between!
Do you have a question or something to add? Let us know in the comments below or find us on Facebook or Twitter and we'd be happy to help!