Best Everyday Walking Sticks 2022
1 Comment
Tuesday, 9 November 2021 |
Admin
Fashionable walking sticks are the perfect accessory for all formal events, weddings, funerals and even horse racing. We all know what we want from them – an eye-catching design in attractive colours that will perfectly complement any carefully chosen outfit for the special event. But what can we expect from a high-quality everyday walking stick?
It's important that an everyday cane not only goes great with one particular formal outfit, but fits your casual, daily style perfectly. This is the accessory you'll likely be using on most days and various occasions, so it's important to find a walking stick that is the perfect embodiment of your individuality and personal style.
With so many variations of the classic everyday walking stick available, it's easy to feel overwhelmed and lose the sense of what it is that you imagined yourself with in the first place. So to make the task easier for you, we've decided to put together this list of the some of the most common and popular everyday canes.
Scorched Acacia Crook Walking Stick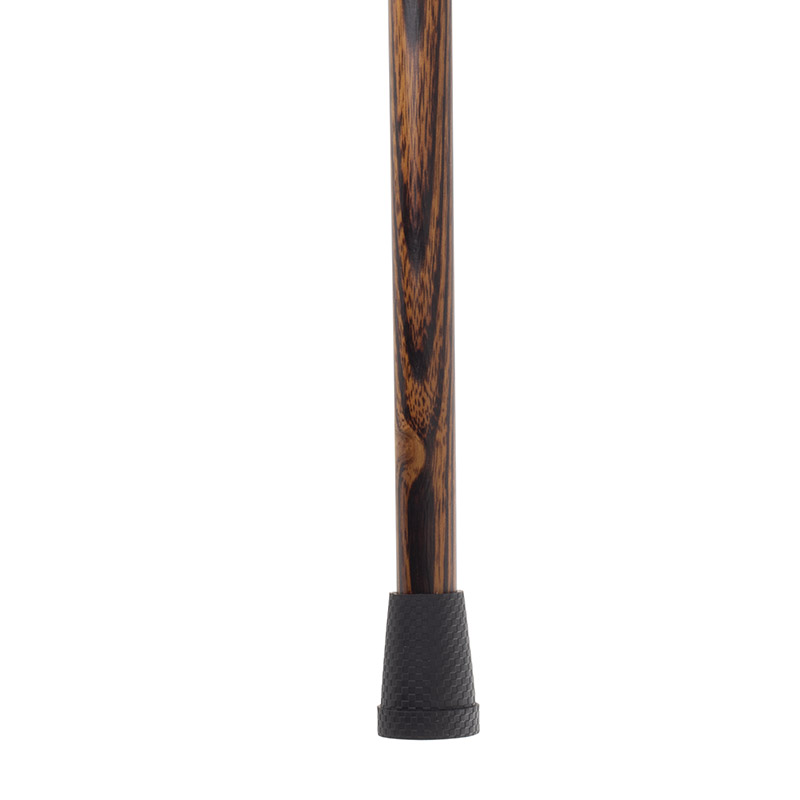 Traditional crooks are still one of the most popular and well-known walking stick handles, and this Scorched Acacia Crook Walking Stick, available separately for Ladies and Gentlemen, is an excellent example of how elegant and sophisticated this traditionally country model can be. Made from intriguing acacia wood and scorched for a more attractive finish, this crook takes the classic style to a whole new level.
Key Features: Available for men and women; acacia wood; extremely lightweight; suitable for casual and formal events
Hazel Crook Handle Walking Stick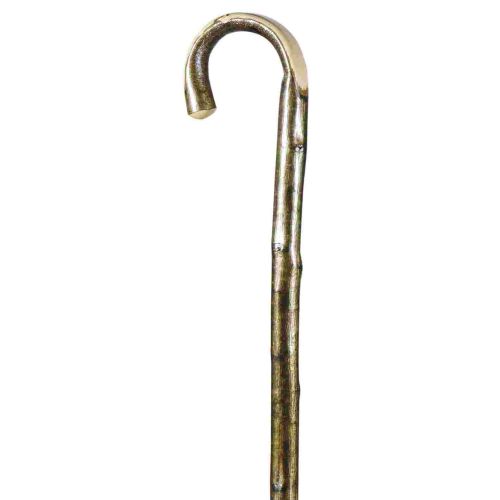 If you love the traditional crook and would prefer to see it in a more natural form, this rustic Hazel Crook Handle Walking Stick might be just what you want. While the handle has been polished for a more comfortable, smooth touch, the shaft has been left with the bark on, as this type of bark is renowned for its attractive, textured sheen that has ensured its popularity for centuries. The classic, natural style never goes out of fashion and can easily be paired with a broad range of outfits.
Key Features: Hazel wood; rustic appearance; suitable for men and women; can easily be matched with any casual outfit
Blue Melbourne Derby Walking Cane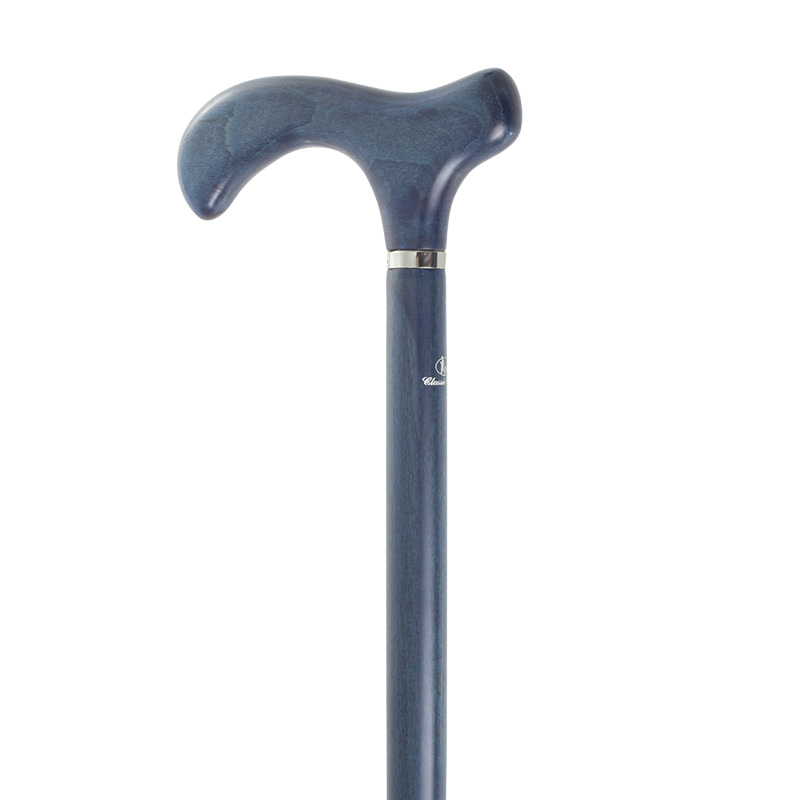 If you are a fan of the classic Derby handle, then you might want to consider this clever iteration of the traditional shape. The Blue Melbourne Derby Walking Cane features a classic Derby handle with slightly rounder edges, for an even gentler look and feel. The best part about this stick is that it comes in a neutral blue colour you can easily match with most outfits and never look out of place.
Key Features: Softer Melbourne Derby handle; beech wood; suitable for casual gatherings, such as birthday parties or family dinners, and everyday use
Beech Derby Walking Stick with Spiral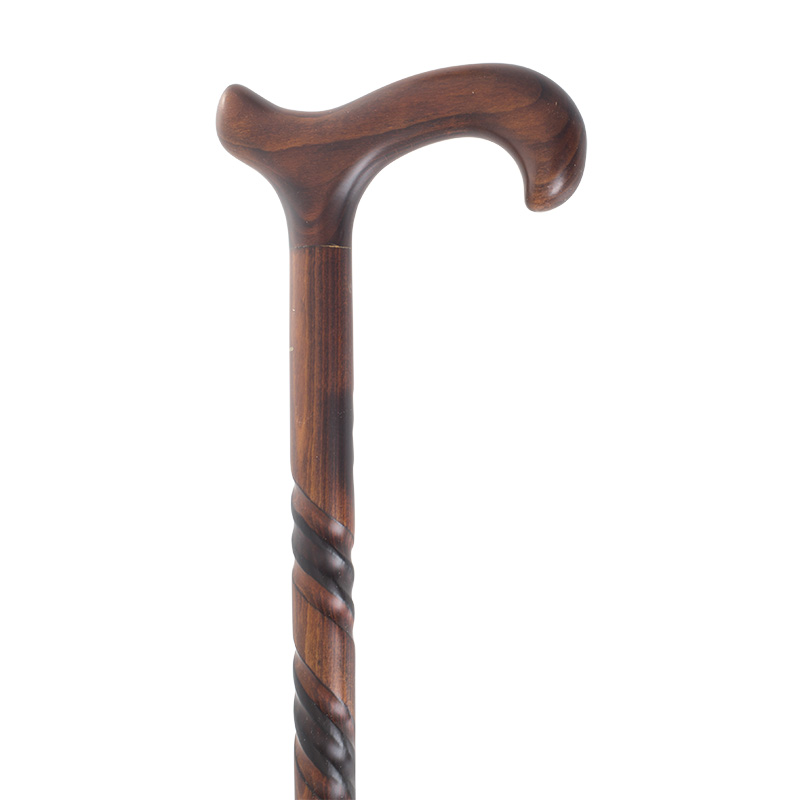 The Beech Derby Walking Stick with Spiral, available for Ladies and Gentlemen, is what most of us have in mind when someone mentions everyday canes. Made from beech wood, scorched for a more attractive appeal, and featuring the traditional Derby handle, this walking stick is just what you need if you prefer to use the same stick at all times and pair it with any outfit, without spending too much time in front of the mirror.
Key Features: Classic design; available for men and women; beech wood; extremely versatile; suitable for most occasions
This is our selection of some of the most practical and charming everyday sticks, but we do realise that our taste may differ from your personal preferences. At WalkingSticks.co.uk we offer a very broad range of Everyday Walking Sticks, and if you take a look for yourself, we're certain you'll find exactly what you need.
What's your favourite style of everyday walking sticks? Let us know in the comments, or find us on Twitter and Facebook!