Best Ergonomic Handle Walking Sticks
Tuesday, 7 November 2017 | Eugene
Many fans of walking sticks will use them purely as a fashion accessory, as the sleek and stylish designs that we offer at WalkingSticks.co.uk can add some elegance to just about any outfit. While the stylish aspect of canes and walking sticks is impossible to deny, for a large group of people their supportive properties will always be the main attraction. For those looking for support, comfort and practicality in their walking sticks, there aren't many better options than walking sticks with ergonomic handles.
What is an Ergonomic Handle Walking Stick?
Ergonomic Handle Walking Sticks are made with the primary aims of comfort and support, boasting a great feel in the hand. This is because ergonomic handles are actually specially designed with the human hand in mind, made with plenty of slopes and grooves that fit perfectly into our hands' natural contours. The result is a handle that feels exceptional when gripped, allowing our hands to place plenty of pressure on the handle without any pain for support and comfort that can't be beaten. Read on to learn about some of our favourite ergonomic handle walking sticks, or you can browse our entire range by clicking the link above.
Amber Effect Relax-Grip Handle Orthopaedic Walking Cane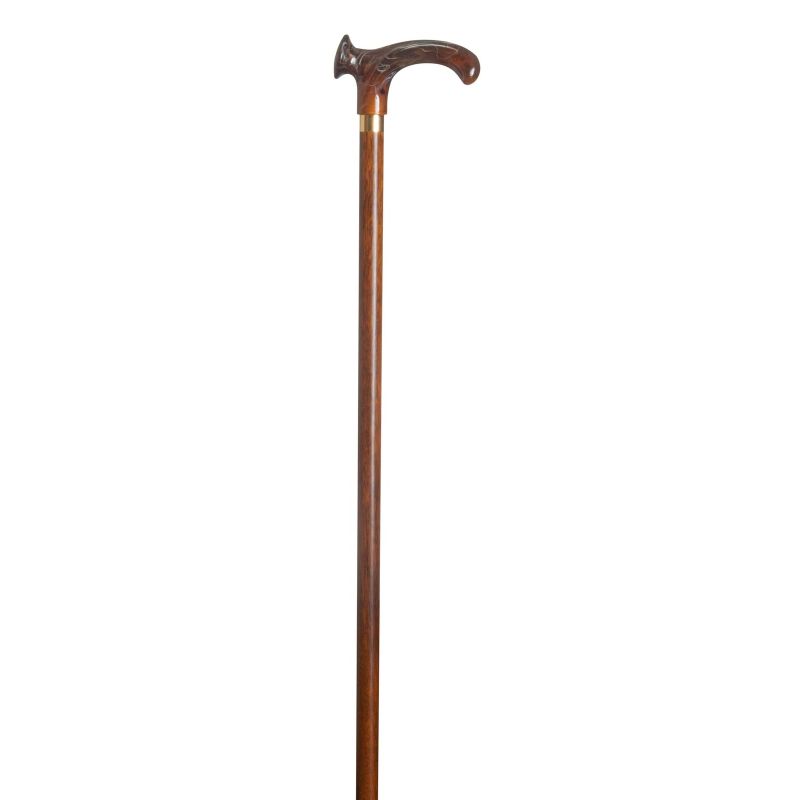 To start off our list, we've chosen a walking stick with a name that appropriately signifies that comfort that an ergonomic handle can provide. The Amber Effect Relax-Grip Handle Orthopaedic Walking Cane features a contoured handle that feels soft and relaxing in the hand, allowing you to comfortably support yourself as you walk along.
As with many ergonomic walking sticks, this cane is available in right- and left-handed versions, providing contours that are designed specifically for the hand you'll be using.
Key Features: Soft acrylic handle; relax-grip, folds for portability
Ergonomic Handle Orthopaedic Walking Stick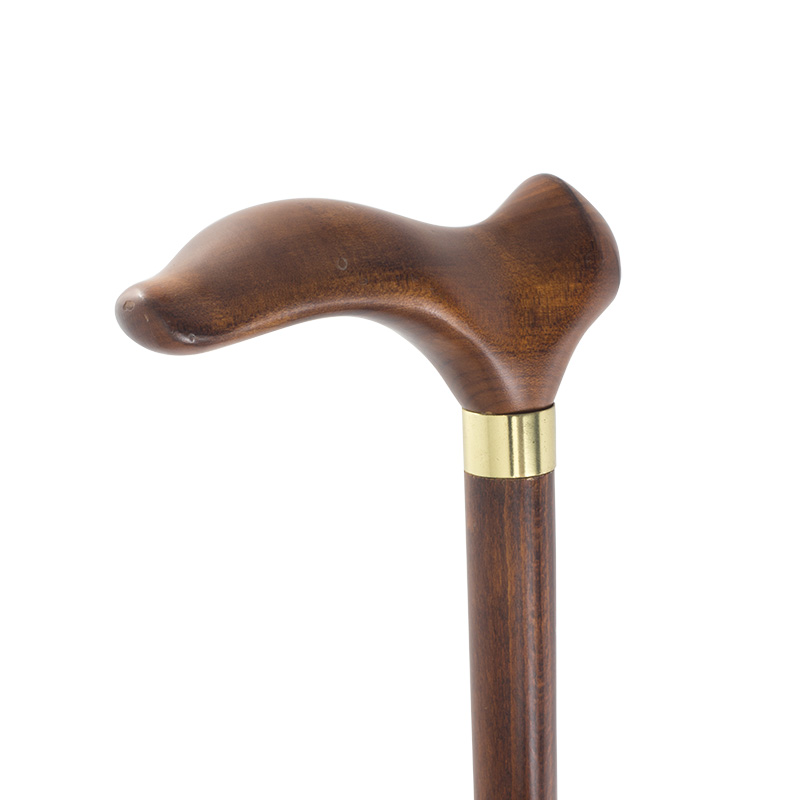 Just because a cane is made for support and comfort doesn't mean it can't be stylish as well. The Left-Handed Ergonomic Handle Orthopaedic Walking Stick exemplifies this principle, providing a sleekly contoured handle atop a stylish stained beechwood shaft. The elegant maple handle is accented by a smart metal collar, making this cane excellent as a fashion accessory or a mobility aid.
Whether you're attending a formal event or just taking a stroll down the street, this walking stick will blend in as well with onlookers as it does in your hand. The wood grain pattern aids an air of natural elegance, making this cane perfect for city-goers and nature lovers alike.
Key Features: Contoured maple handle atop a beech wood shaft; elegant metal collar
Adjustable Relax Grip Marbled Cream Orthopaedic Walking Cane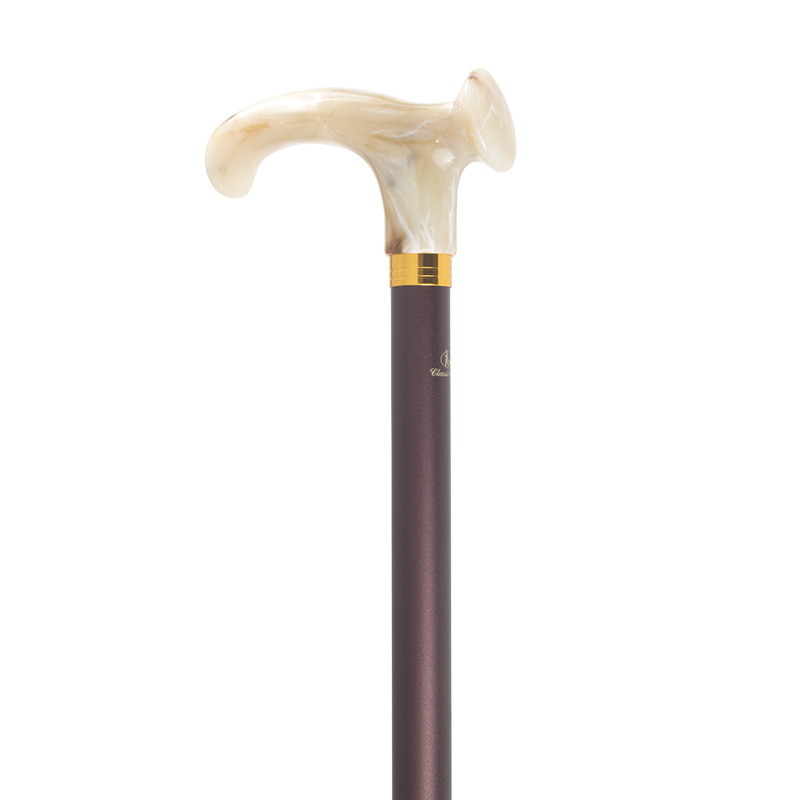 Featuring a slightly different version of the relax handle than the one listed previously, the Right-Handed Adjustable Relax Grip Marbled Cream Orthopaedic Walking Cane is an excellent ergonomic option. Ideal for those with arthritis or rheumatism this walking stick is suited to reducing the pain and discomfort associated with joint conditions, placing the majority of the pressure off your ailing fingers and onto your palm.
With the weight of your body spread across the handle, no specific joint will be overly taxed, leading to a comfortable walking experience. The marbled handle is smooth to the touch, while also providing an attractive look that will catch eyes at any event. Height adjustable from 77cm to 102cm, this cane is ideal for virtually anyone. If you're a lefty, you can purchase the left-handed version here.
Key Features: Ideal for those with arthritis; spreads weight across the palm; height adjustable
Which Cane is Right for You?
These are some of our favourite ergonomic walking sticks, but that doesn't mean they'll be yours as well. To choose the perfect walking stick, you need to weigh up what you'll be using it for, what kind of grip you're looking for, and the amount of support you need. Once you've considered all these points, it may be helpful to have a browse of all of our Ergonomic Walking Sticks for yourself, and make the right decision for you.
If you need more information about our range of sticks you can contact our customer care team at 020 7501 0591 or helpdesk@walkingsticks.co.uk. Do you have any other questions, or something to add? You can leave us your thoughts in the comments section below!