Best Adjustable Walking Sticks
Thursday, 21 October 2021 | Admin
Walking sticks and canes come in all shapes, sizes and styles, so there's bound to be one for everyone. When selecting the right cane for you, though, there are plenty of things other than style to consider, such as the height, weight and feel of the cane. For those who are new to walking sticks, knowing the proper height for you can be difficult, so an easy way to ensure you're getting the right walking stick for you is to select one that is height adjustable.
Adjustable Walking Sticks take all the guesswork out of buying a cane, as you can simply select the style and handle you'd prefer, and worry about the sizing later. Most of these adjustable canes will have plenty of room for adjustment, so as long as you know you're in the right area, you shouldn't have much of an issue. At WalkingSticks.co.uk, we're the top authority around on walking sticks and canes, so if the right one for you is out there, chances are we have it in stock. Read on to learn about some of our very favourite Adjustable Walking Sticks, and hopefully you'll stumble upon exactly what you're looking for.
Height-Adjustable Folding Black Gel Handle Walking Stick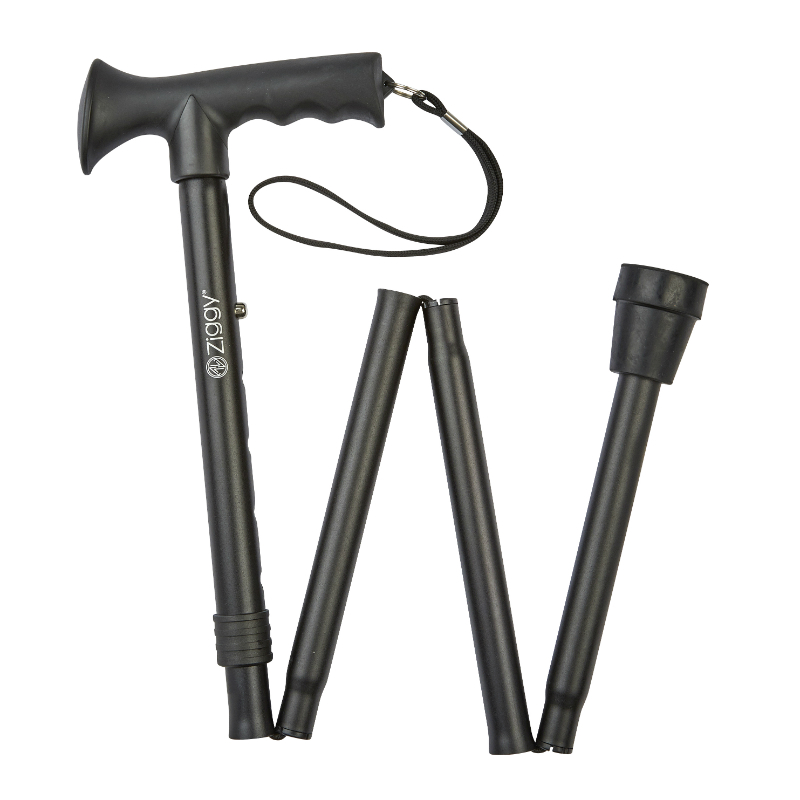 We start off our list with a cane that is practical, reliable and comfortable. The Height-Adjustable Folding Black Gel Handle Walking Stick is discreet enough for use by just about anyone, with a style that will blend perfectly with any outfit. Made to be as convenient as possible, it not only adjusts in size, but can fold into four sections for easy storage as well. Bring it in your bag anywhere you go, ready to be pulled out and used whenever you need it.
Key Features: Discreet and practical design, reliable and supportive stick, folds for convenience.
Extending Chrome Cane with Patterned Handle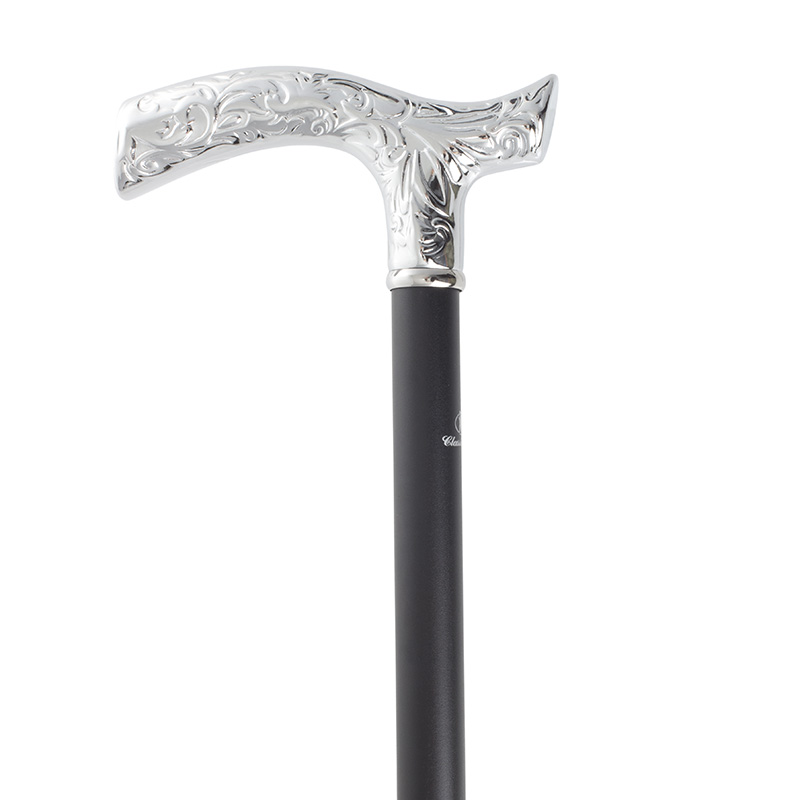 This cane dispels the notion that practicality and lavish style can't be provided in the same package. The Extending Chrome Cane with Patterned Handle is immediately impressive upon first look, with a gorgeous embossed handle that will turn heads at even the most luxury-laden of events. Sturdy and height-adjustable, this cane features a height range between 30" and 40", making it suitable for just about anyone. The adjustable aluminium shaft is understated, drawing attention to the ornate handle.
Key Features: Elegant formal cane with chrome embossed handle, height adjustable and ornate.
Black Folding Hiking Pole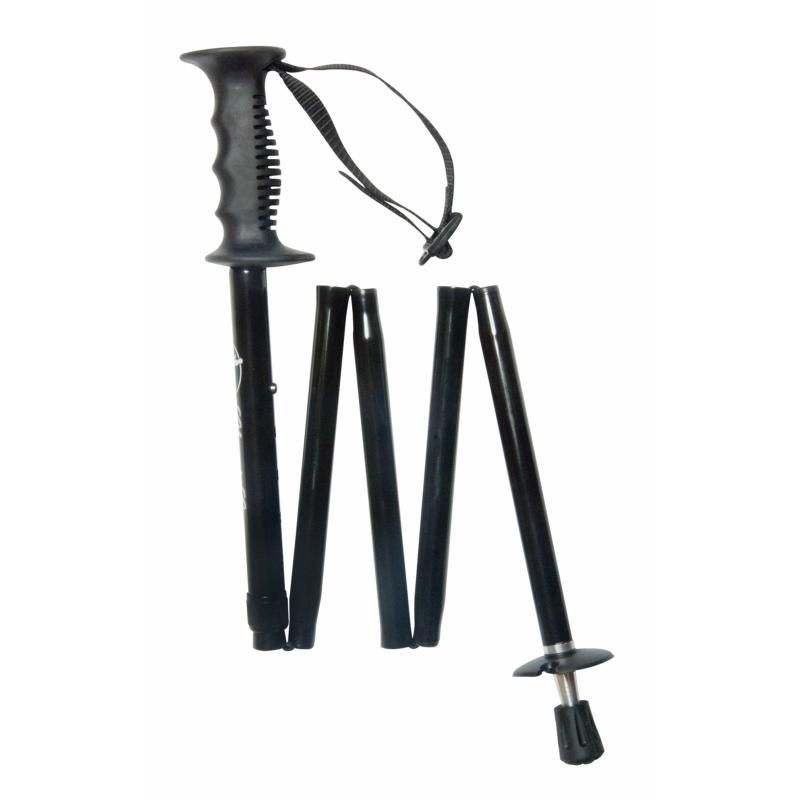 Adjustable walking sticks aren't just for use at parties and around town, they can be extremely useful while hiking as well. The Black Folding Hiking Pole will provide you with support while out in nature, made to be sturdy, supportive and lightweight. The perfect companion for the trail, this stick is made with a combi ferrule that can be quickly adapted for both hard and soft surfaces. As an added bonus, it's foldable to stow away neatly in your backpack.
Key Features: Ergonomic grip, great for hiking, foldable with combi ferrule.
Adjustable Folding Matte Bronze Walking Stick with Anatomical Handle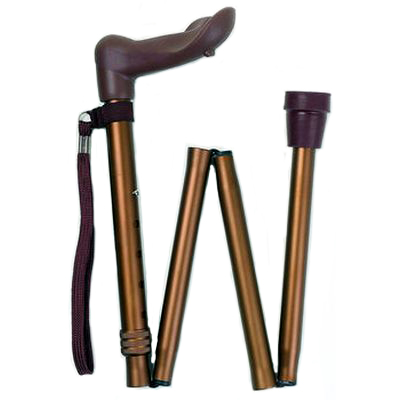 While most of our canes are comfortable and supportive, there's no more comfortable handle than one that was custom made for the human hand. The Adjustable Folding Matte Bronze Walking Stick with Anatomical Handle provides everything you could want in a walking support, as it is foldable, adjustable, and ergonomic. The handle fits perfectly into the hand, minimising the pressure felt and distributing your weight perfectly. Foldable into a compact size for transportation, this cane is the ultimate in convenience and comfort.
Key Features: Ergonomic handle, lightweight aluminium, foldable for easy transport.
Adjustable Black Mono Walker Seat Stick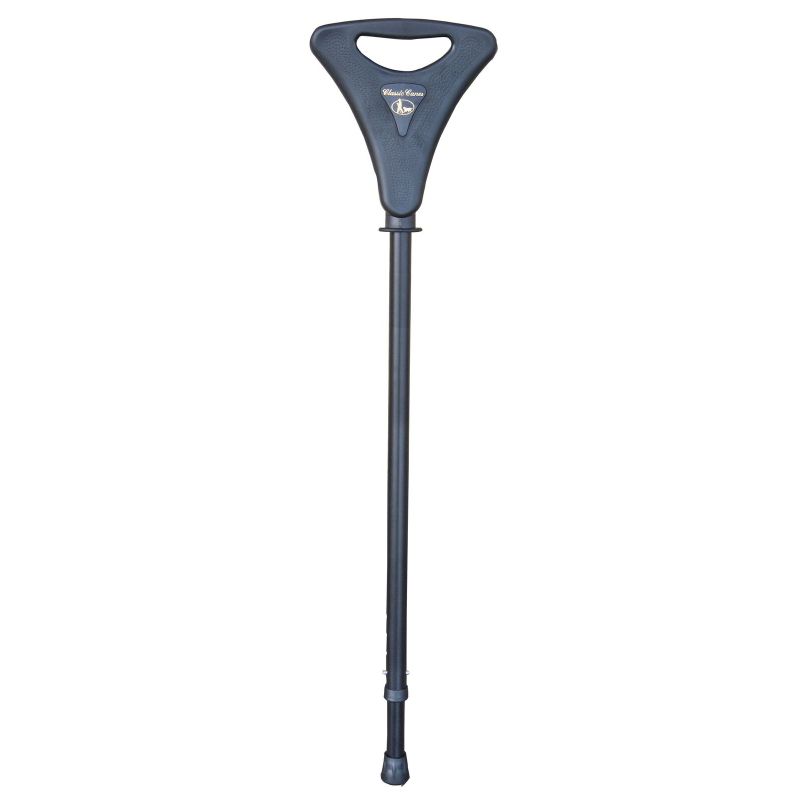 The final stick on our list is a little bit different, designed to provide you with support, rest and comfort wherever you are. The Adjustable Black Mono Walker Seat Stick has been designed to work as both a walking stick and a seat, providing you with support while you walk, and a way to take a load off when you need to. The handle fits comfortably into the hand as a stick, and when folded provides a seat for you to rest when you need to. Perfect for outdoor events where seating may be limited, this seat stick is changing the walking stick game.
Key Features: Works as both a walking stick and a seat, ideal for outdoor events.
Choose Your Favourite Adjustable Walking Stick
While these are some of our favourite height-adjustable walking sticks, there's no guarantee they'll be yours as well. The only way to find out for sure is to take a look at our entire selection, and narrow down the list to exactly what you're looking for. Browse our range of Height Adjustable Walking Sticks, with plenty of variety and different options to choose from.
What do you think of our suggestions? Do you have anything to add? Let us know in the comments, or find us on Twitter and Facebook!