Carved Walking Sticks
If you're looking for a special walking stick, look no further than WalkingSticks.co.uk. We have a range of Carved Wooden Walking Sticks that will look stunning on your hand. The canes have been carved with a beautiful design to offer you a truly one-of-a-kind accessory. If you'd like more information or a recommendation, please call us on 020 7501 0591 or email us on helpdesk@walkingsticks.co.uk.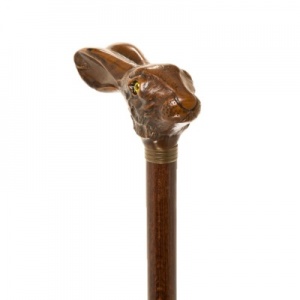 Highly decorative cane
Stylish hare's head handle
Sturdy beech wood shaft
Available from 28" to 36"
| | | |
| --- | --- | --- |
| | | Available, dispatched in 1-5 days |
---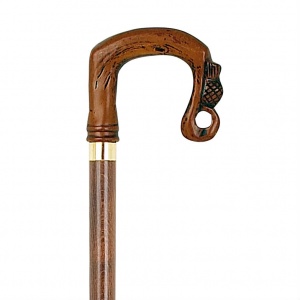 Moulded resin brown shepherd's crook handle
Turned stained beech wooden shaft with brass collar
Height of 36" (91cm) suitable for most individuals
Decorative cane only – not suitable as a medical aid
| | | |
| --- | --- | --- |
| | | Currently unavailable. Please check back soon |
---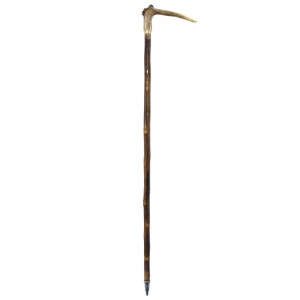 Ideal for country hiking and adventurous outdoor individuals
Genuine staghorn handle makes for a stunning showpiece stick
Strong and sturdy chestnut shaft is built-to-last
Alpine ferrule provides superior grip when used outdoors
| | | |
| --- | --- | --- |
| | | Available, dispatched in 1-5 days |
---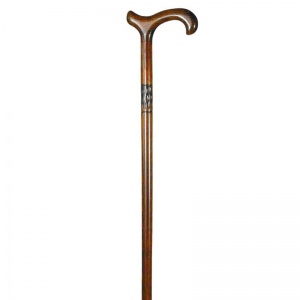 Suitable for formal and informal events
Embellished with a carved pattern
Fitted with a non-slip rubber ferrule
Made from durable beech wood
| | | |
| --- | --- | --- |
| | | In stock now |
---
Beautifully scorched and decorated with a carved spiral design
Made from durable and reliable coppiced chestnut wood
Fitted with a special ferrule, ideal for both hard and soft surfaces
Comes with a practical leather wrist strap
| | | |
| --- | --- | --- |
| | | In stock now |
---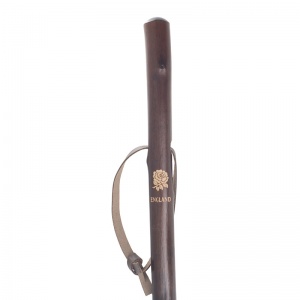 Features an attractive carving of a rose, the symbol of England
The perfect walking stick for hiking and long country walks
Made from coppiced chestnut wood for durability and a rich colour
Fitted with a special combi ferrule, ideal for both hard and soft surfaces
| | | |
| --- | --- | --- |
| | | In stock now |
---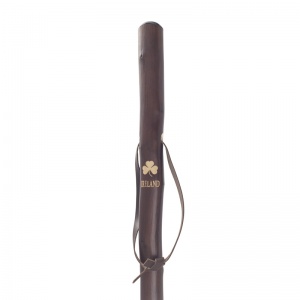 Features an attractive carving of a shamrock, the symbol of Ireland
The perfect walking stick for hiking and long country walks
Made from coppiced chestnut wood for durability and rich colour
Fitted with a special combi ferrule, ideal for both hard and soft surfaces
| | | |
| --- | --- | --- |
| | | In stock now |
---
Features an attractive carving of a thistle, the symbol of Scotland
The perfect walking stick for hiking and long country walks
Made from coppiced chestnut wood for durability and rich colour
Fitted with a special combi ferrule, ideal for both hard and soft surfaces
| | | |
| --- | --- | --- |
| | | In stock now |
---
Features an attractive carving of a dragon, the symbol of Wales
The perfect walking stick for hiking and long country walks
Made from coppiced chestnut wood for durability and rich colour
Fitted with a special combi ferrule, ideal for both hard and soft surfaces
| | | |
| --- | --- | --- |
| | | In stock now |