Tartan Walking Sticks
Walking sticks and canes are great for providing support to tired feet while you're out and about, and they make a great fashion accessory as well. Tartan Walking Sticks provide an excellent opportunity to show off your Celtic pride, with a multitude of options and prints to choose from. If you'd like more information or a tailored recommendation, please call our customer care team on 020 7501 0591 or email us on helpdesk@walkingsticks.co.uk.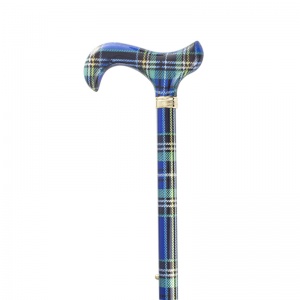 Height adjustable between 30" and 39"
Fitted with a non-slip rubber ferrule
Features an elegant Derby handle
Bright blue pattern for the bold
| | | |
| --- | --- | --- |
| | | Available, dispatched within 1-2 days |
---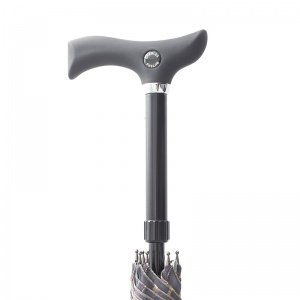 Combined walking stick and umbrella in a stylish tartan
Soft-feel crutch handle is comfortable to hold onto
Rubber ferrule protects the base of the umbrella
Adjustable height from between 32.5" to 36"
| | | |
| --- | --- | --- |
| | | Available, dispatched within 1-2 days |
---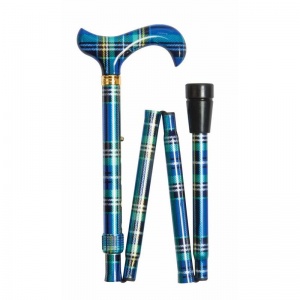 Fashionable cane with an all-over blue tartan pattern
Body of stick can be folded into four sections
Strong and light aluminium shaft
Handle's shape is elegant in style
| | | |
| --- | --- | --- |
| | | Available, dispatched within 1-2 days |
---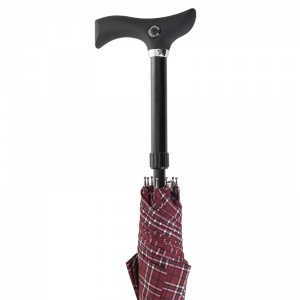 Combined crutch walking stick and umbrella in a stylish tartan
Ideal for inconspicuously providing you with stability
Soft-feel crutch handle is comfortable to hold onto
Protects you from elements and slips or falls
| | | |
| --- | --- | --- |
| | | In stock now |
---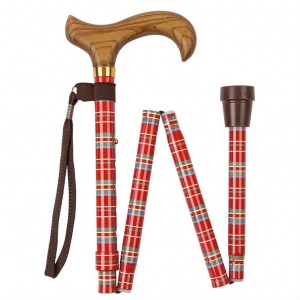 Sturdy yet lightweight aluminium stick with a stylish pattern
Compact design folds into four sections for convenience
Wooden Derby handle and adjustable height improve comfort
Provided in an attractive Royal Stewart tartan for a touch of personality
| | | |
| --- | --- | --- |
| | | Available, dispatched within 1-2 days |
---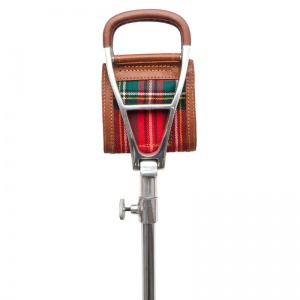 Shooting stick ideal for outdoor events and spectator sports
Tan leather and Royal Stewart seat for improved comfort
Robust stainless steel frame provides sturdy support
Plate and spiked ferrule to stabilise the stick in the ground
| | | |
| --- | --- | --- |
| | | Available, dispatched within 1-2 days |
---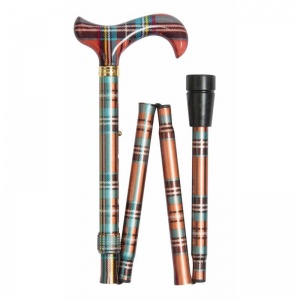 Fashionable cane with an all-over multi-coloured tartan pattern
Body of stick can be folded into four sections
Handle's shape offers excellent support
Strong and light aluminium shaft
| | | |
| --- | --- | --- |
| | | Available, dispatched within 1-2 days |
---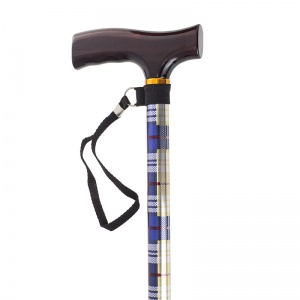 Handle's height is adjustable to provide you with excellent support
Has a fun but smart Computer Plaid pattern on its shaft
Wooden handle is attractive and comfortable to hold
Has a durable, non-slip ferrule for improved support
| | | |
| --- | --- | --- |
| | | This product has been discontinued. Please contact our team for details of the latest release. |
---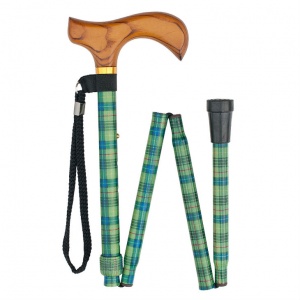 Sturdy yet lightweight aluminium stick with a stylish pattern
Compact design folds into four sections for convenience
Wooden Derby handle and adjustable height improve comfort
Provided in an attractive tartan design for a touch of personality
| | | |
| --- | --- | --- |
| | | Available, dispatched within 1-2 days |
---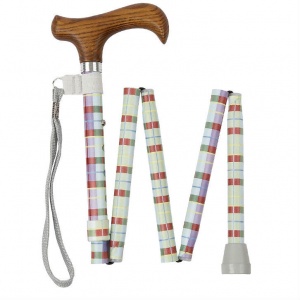 Sturdy yet lightweight aluminium stick with a stylish pattern
Compact design folds into five sections to fit into a handbag
Wooden Derby handle and adjustable height improve comfort
Features an attractive pastel tartan pattern for a touch of personality
| | | |
| --- | --- | --- |
| | | In stock now |
---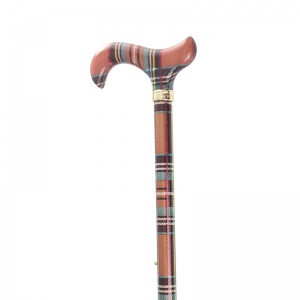 Always fashionable tartan pattern
Fitted with a non-slip rubber ferrule
Features a comfortable Derby handle
Height adjustable between 77cm and 100cm
| | | |
| --- | --- | --- |
| | | Available, dispatched within 1-2 days |