Fruit Walking Sticks
When choosing a walking stick, it's important that you can find a design that suits your style. Our range of Fruit Walking Sticks features a variety of patters, colours and cane designs so that there's something for just about everyone. If you'd like more information or a tailored recommendation, please call our customer care team on 020 7501 0591 or email us on helpdesk@walkingsticks.co.uk.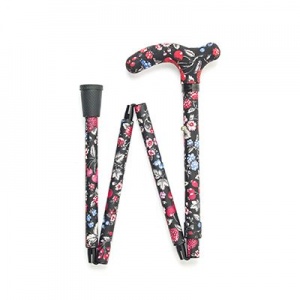 Decorative yet functional walking stick
Practical easy-fold design
Beautiful summer fruits floral pattern
Adjustable from 31" to 35"
| | | |
| --- | --- | --- |
| | | Available, dispatched in 1-5 days |
---
Walking stick featuring vibrant summer fruits pattern
Highly practical folding, adjustable design
Elegant and supportive Derby handle
Ideal for everyday orthopaedic use
| | | |
| --- | --- | --- |
| | | Available, dispatched in 1-5 days |
---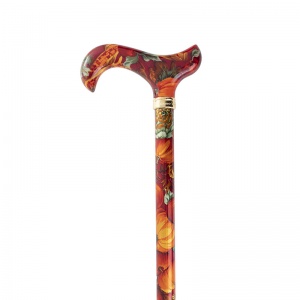 Pattern of autumn fruits on orange background
Strong and lightweight aluminium shaft
Height adjustable between 77cm and 100cm
Smart metal collar and non-slip rubber ferrule
| | | |
| --- | --- | --- |
| | | In stock now |
---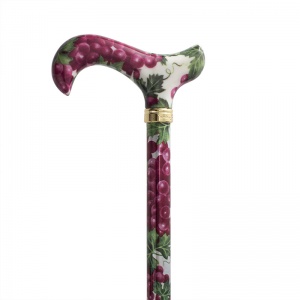 Red grape pattern on white background
Strong and lightweight aluminium shaft
Height adjustable between 77cm and 100cm
Smart metal collar and non-slip rubber ferrule
| | | |
| --- | --- | --- |
| | | In stock now |
---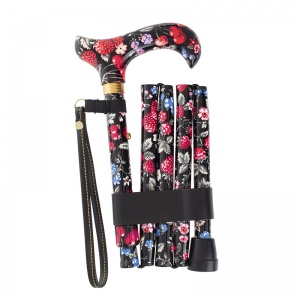 Sturdy yet lightweight aluminium stick with a stylish pattern
Compact design folds into five sections to fit into a handbag
Wooden Derby handle and adjustable height improve comfort
Provided in a fun fruit-print design for a touch of personality
| | | |
| --- | --- | --- |
| | | In stock now |
---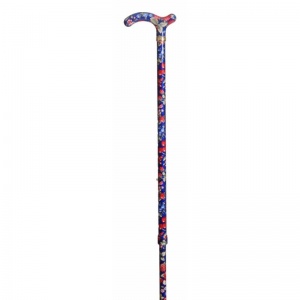 Height adjustable from 67cm to 90cm
Floral pattern on dark blue background
Petite handle for people with smaller hands
Fitted with a brass collar and rubber ferrule
| | | |
| --- | --- | --- |
| | | In stock now |
---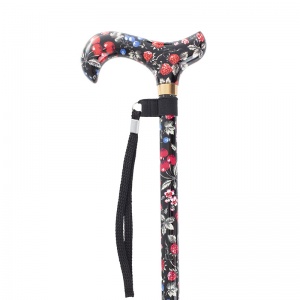 Sturdy yet lightweight aluminium walking stick
Patterned wooden crutch handle and adjustable height for comfort
Wrist cord and rubber ferrule improve safety and convenience
Attractive fruit pattern design for a touch of personality
| | | |
| --- | --- | --- |
| | | In stock now |
---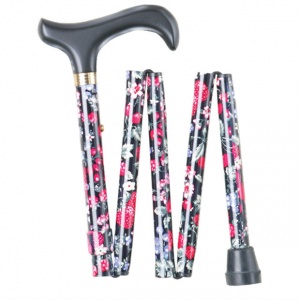 Sturdy yet lightweight aluminium stick ideal for shorter people
Compact design folds into five sections to fit into a handbag
Wooden Derby handle and adjustable height improve comfort
Features a fun fruit pattern design for a touch of personality
| | | |
| --- | --- | --- |
| | | Currently unavailable. Please check back soon |
---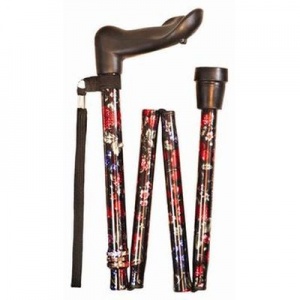 Sturdy yet lightweight aluminium stick with a stylish pattern
Compact design folds into four sections for convenience
Anatomical handle provides improved comfort and support
Provided in a fun fruit pattern for a touch of personality
| | | |
| --- | --- | --- |
| | | In stock now |