Horn Handle Walking Sticks
You simply can't beat a horn handle for a rustic, natural look. Our Horn Handle Walking Sticks are made from a range of materials, including ramshorn, cowhorn and staghorn (antler), and come in a variety of styles to suit your requirements and preferences. Please note that horn is a natural substance and as such, no two sticks made from this material will be exactly the same.
If you'd like more information or a tailored recommendation, please call our customer care team on 020 7501 0591 or email us on helpdesk@walkingsticks.co.uk.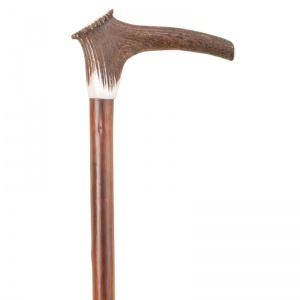 Wooden walking stick with staghorn handle
Horn is shed naturally then sanded and polished
Metal ferrule for stability and longevity of stick
Height of 36" (91cm) ideal for most individuals
| | | |
| --- | --- | --- |
| | | In stock now |
---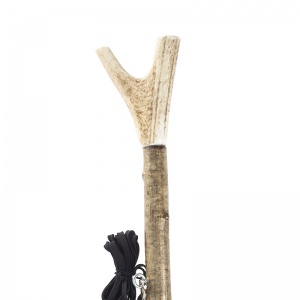 Staghorn wading stick with a thumbstick design
Weighted ferrule and lanyard improve stability
Height of 55" (139cm) ideal for most individuals
Deer shed horns naturally each year
| | | |
| --- | --- | --- |
| | | Available, dispatched within 1-2 days |
---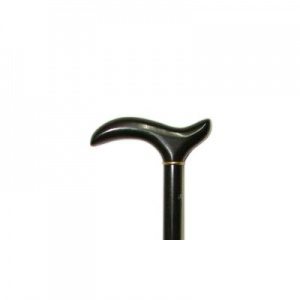 Ideal for special occasions and events
Majestic ebony shaft is strong and beautiful
Elegant and practical buffalo horn derby handle
Available from 28" to 37"
| | | |
| --- | --- | --- |
| | | Available, dispatched in 1-5 days |
---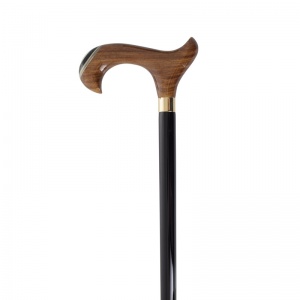 Elegant black-painted beech shaft with decorative collar
Hand-crafted Derby handle inlayed with horn
Height of 36" (91cm) is ideal for most individuals
Rubber ferrule improves safety on varied terrains
| | | |
| --- | --- | --- |
| | | In stock now |
---
Fischer handle walking stick
Highly ergonomic design for everyday support
Realistic imitation horn handle
Strong, sturdy beechwood shaft
| | | |
| --- | --- | --- |
| | | Available, dispatched in 1-5 days |
---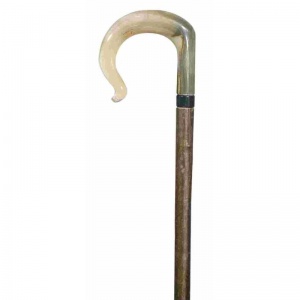 Features a highly polished and smooth ram's horn handle
Ideal as a unique birthday or Christmas present
Fitted with a collar and ferrule made from horn
Taller than an average country stick
| | | |
| --- | --- | --- |
| | | Available, dispatched within 1-2 days |
---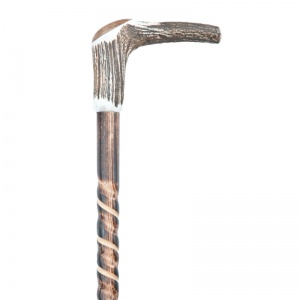 Patterned wooden walking stick with staghorn handle
Horn is shed naturally then sanded and polished
Metal ferrule for stability and longevity of stick
Height of 36" (91cm) ideal for most individuals
| | | |
| --- | --- | --- |
| | | Available, dispatched within 1-2 days |
---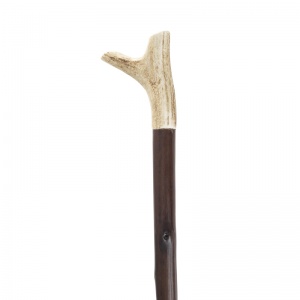 Wooden thumbstick with staghorn handle
Horn is shed naturally then sanded and polished
Metal ferrule for stability and longevity of stick
Height of 54" (137cm) ideal for most individuals
| | | |
| --- | --- | --- |
| | | Available, dispatched within 1-2 days |
---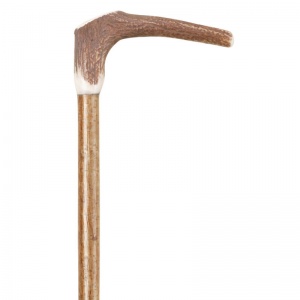 Wooden walking stick with staghorn handle
Horn is shed naturally then sanded and polished
Metal ferrule for stability and longevity of stick
Height of 36" (91cm) ideal for most individuals
| | | |
| --- | --- | --- |
| | | Available, dispatched within 1-2 days |