Plain White Walking Sticks
White walking sticks are designed for blind or partially sighted users to help them move around outside more easily while also signalling to passersby that their sight is limited. If you require a white cane, we have a selection of Plain White Walking Sticks available to purchase. Please also see our range of Walking Sticks for the Blind for a more comprehensive range of aids for the blind, or contact our customer care team on 020 7501 0591 for further information.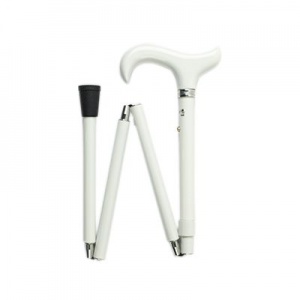 Highly visible white walking stick
Practical easy-fold design
Elegant and supportive Derby handle
Adjustable from 31" to 35"
| | | |
| --- | --- | --- |
| | | In stock now |
---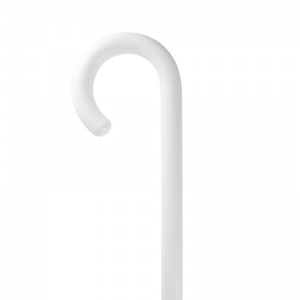 Robust beech wood walking stick ideal as a symbol stick
White stick ideal for blind and visually impaired individuals
Crook handle is shaped to provide comfortable gripping
Rubber ferrule helps improved safety of use
| | | |
| --- | --- | --- |
| | | In stock now |
---
Robust beech wood walking stick ideal as a symbol stick
White stick ideal for blind and visually impaired individuals
Crook handle is shaped to provide comfortable gripping
Rubber ferrule helps improved safety of use
| | | |
| --- | --- | --- |
| | | In stock now |
---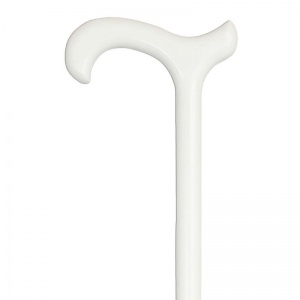 Robust beech wood walking stick with rubber ferrule
White stick ideal for blind and visually impaired individuals
Derby handle is shaped to provide comfortable gripping
Cut from sustainable forests for peace of mind
| | | |
| --- | --- | --- |
| | | In stock now |