Duck Head Walking Sticks
Whether you're going for a walk in the countryside or you're attending a formal event in a country manor, pairing your outfit with a unique walking stick or cane can complete your look. Our collection of Duck Head Walking Sticks is ideal for country dwellers, and will also provide a fascinating and thoughtful gift for cane collectors and anybody interested in nature and the great outdoors. If you'd like more information or a tailored recommendation, please call our customer care team on 020 7501 0591 or email us on helpdesk@walkingsticks.co.uk.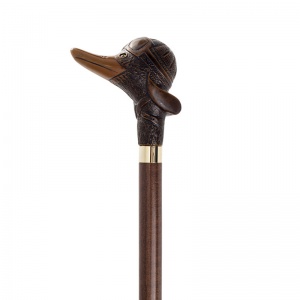 Brown beech wood shaft fitted with a brass collar
Brown acetate handle, featuring a duck in aviator helmet and goggles
High-quality, durable materials and construction
Discreet rubber ferrule for extra security
| | | |
| --- | --- | --- |
| | | In stock now |
---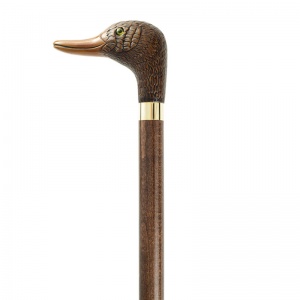 Features an intriguing duck's head handle
Fitted with a smart collar and a metal ferrule
Excellent as a birthday or Christmas present
Shaft made from durable and resilient hardwood
| | | |
| --- | --- | --- |
| | | Available, dispatched within 1-2 days |
---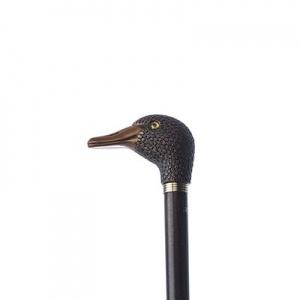 Highly decorative cane
Graceful duck head handle
Sturdy beechwood shaft
Available from 28" to 36"
| | | |
| --- | --- | --- |
| | | Available, dispatched in 1-5 days |
---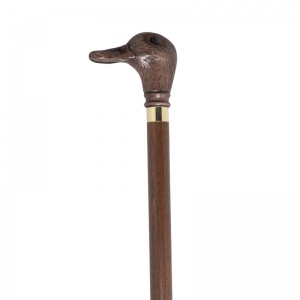 Moulded resin duck's head handle
Turned stained beech wooden shaft with brass collar
Height of 36" (91cm) suitable for most individuals
Decorative cane only - not suitable as a medical aid
| | | |
| --- | --- | --- |
| | | Available, dispatched within 1-2 days |
---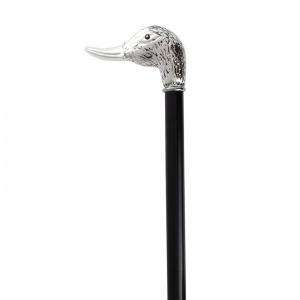 Interestingly shaped handle for comfortable support
Highly detailed duck's head as the handle
Smart chrome ferrule to complete the look
Black hardwood shaft for durability
| | | |
| --- | --- | --- |
| | | Available, dispatched within 1-2 days |