Birds Head Walking Sticks
Majestic and beautiful creatures, birds define freedom and liberty and appeal to the part of us that just wants to fly away. Our range of Birds Head Walking Sticks have been made to incredible detail, with a range of intricate and high-quality designs to suit any outfit or style. If you'd like more information or a tailored recommendation, please call our customer care team on 020 7501 0591 or email us on helpdesk@walkingsticks.co.uk.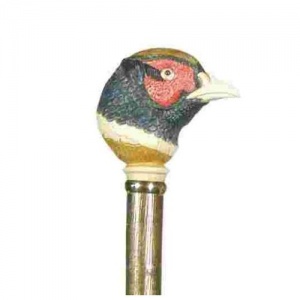 Features a hand-coloured pheasant handle
Made from durable and stylish hazel wood
Fitted with a metal ferrule and a smart collar
Excellent as a birthday or Christmas present
| | | |
| --- | --- | --- |
| | | In stock now |
---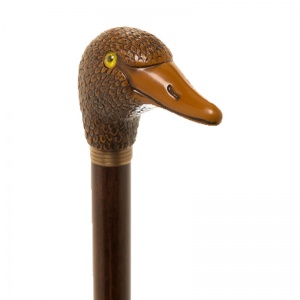 Highly decorative cane
Graceful duck head handle
Sturdy beechwood shaft
Available from 28" to 36"
| | | |
| --- | --- | --- |
| | | Available, dispatched in 1-5 days |
---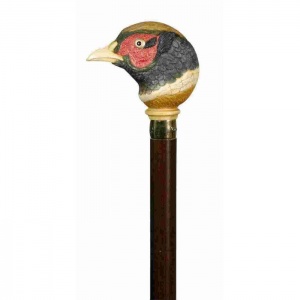 Features a hand painted pheasant head
Fitted with a smart collar and a metal ferrule
Excellent as a birthday or Christmas present
Shaft made from durable and resilient hardwood
| | | |
| --- | --- | --- |
| | | In stock now |
---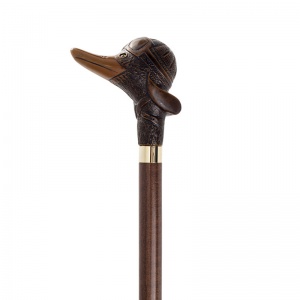 Brown beech wood shaft fitted with a brass collar
Brown acetate handle, featuring a duck in aviator helmet and goggles
High-quality, durable materials and construction
Discreet rubber ferrule for extra security
| | | |
| --- | --- | --- |
| | | In stock now |
---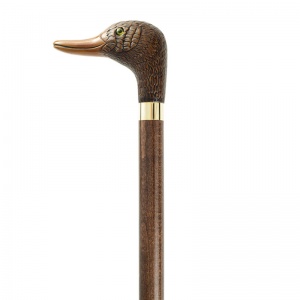 Features an intriguing duck's head handle
Fitted with a smart collar and a metal ferrule
Excellent as a birthday or Christmas present
Shaft made from durable and resilient hardwood
| | | |
| --- | --- | --- |
| | | In stock now |
---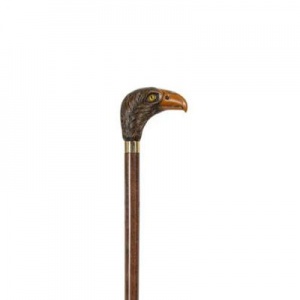 Comfortable and practical to use as an evening cane
Intriguing handle in the shape of an eagle's head
Shaft made from durable and reliable hardwood
Fitted with a discreet non-slip rubber ferrule
| | | |
| --- | --- | --- |
| | | In stock now |
---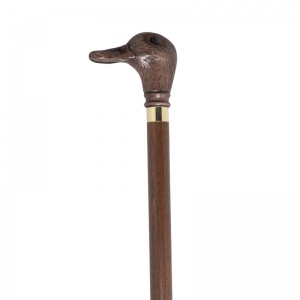 Moulded resin duck's head handle
Turned stained beech wooden shaft with brass collar
Height of 36" (91cm) suitable for most individuals
Decorative cane only - not suitable as a medical aid
| | | |
| --- | --- | --- |
| | | In stock now |