All Yellow Walking Sticks
When selecting a walking stick to add some style to an outfit, your choice of colour is crucial. Yellow Walking Sticks can provide a light, colourful and summery vibe to your outfit, lending you a cheerful edge as you walk through your day. If you'd like more information or a tailored recommendation, please call our customer care team on 020 7501 0591 or email us on helpdesk@walkingsticks.co.uk.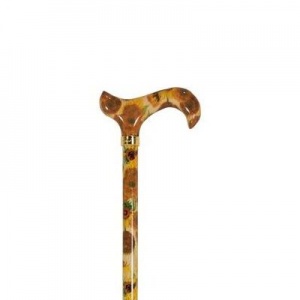 Features details from 'Sunflowers' by Vincent van Gogh
Derby handle's shape is elegant in style
Body of stick can be adjusted in height
Strong and light aluminium shaft
| | | |
| --- | --- | --- |
| | | Available, dispatched within 1-2 days |
---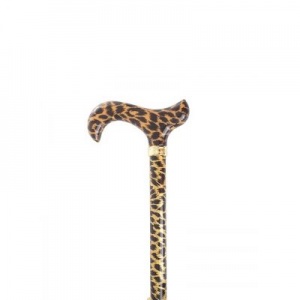 Golden yellow with black leopard spots
Made for people who want to have fun
Fitted with a non-slip rubber ferrule
Height adjustable from 30" to 39"
| | | |
| --- | --- | --- |
| | | Available, dispatched within 1-2 days |
---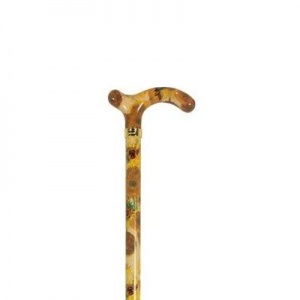 Handle's shape allows stick to be hooked over table's edge
Features details from 'Sunflowers' by Vincent van Gogh
Has an aluminium shaft that's light in weight
Body of stick can be adjusted in height
| | | |
| --- | --- | --- |
| | | Available, dispatched within 1-2 days |
---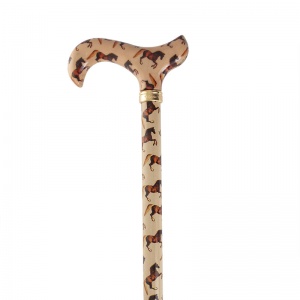 Features details from 'Whistlejacket' by George Stubbs
Body of stick can be adjusted in height
Handle's shape is elegant in design
Strong and light aluminium shaft
| | | |
| --- | --- | --- |
| | | Available, dispatched within 1-2 days |
---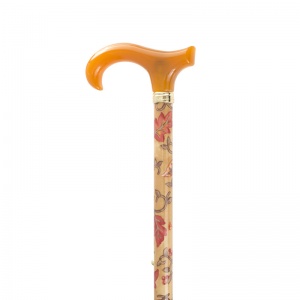 Height adjustable from 67cm to 90cm
Smooth acrylic handle for excellent support
Yellow and red autumn leaves on a pale orange background
Fitted with a non-slip rubber ferrule for extra safety
| | | |
| --- | --- | --- |
| | | Available, dispatched within 1-2 days |
---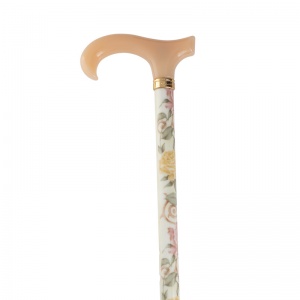 Height adjustable from 67cm to 90cm
Smooth acrylic handle for excellent support
Pink and yellow roses on a cream background
Fitted with a non-slip rubber ferrule for extra safety
| | | |
| --- | --- | --- |
| | | Available, dispatched within 1-2 days |
---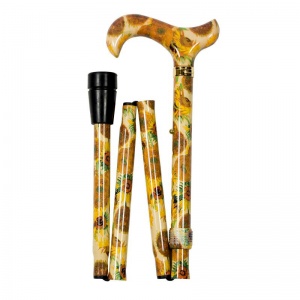 Features details from 'Sunflowers' by Vincent van Gogh
Light aluminium shaft means stick can be carried easily
Body of stick can be folded into four sections
Handle's shape is elegant in design
| | | |
| --- | --- | --- |
| | | Available, dispatched within 1-2 days |
---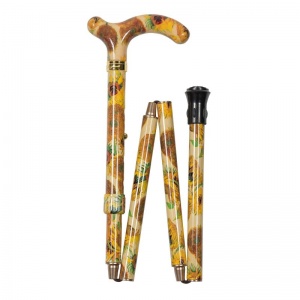 Features details from 'Sunflowers' by Vincent van Gogh
Body of stick can be folded into four sections
Handle shape is ideal for smaller hands
Strong and light petite aluminium shaft
| | | |
| --- | --- | --- |
| | | Available, dispatched within 1-2 days |
---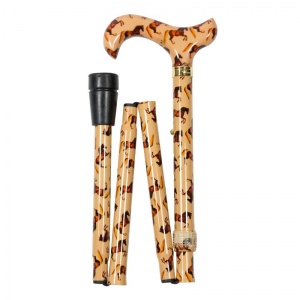 Features details from 'Whistlejacket' by George Stubbs
Body of stick can be folded into four sections
Handle's shape adds an elegant touch to cane
Created with a light aluminium shaft
| | | |
| --- | --- | --- |
| | | In stock now |
---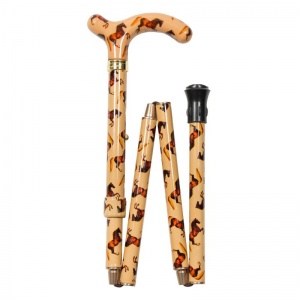 Features details from 'Whistlejacket' by George Stubbs
Body of stick can be folded into four sections
Strong and light petite aluminium shaft
Handle's shape is elegant in design
| | | |
| --- | --- | --- |
| | | Available, dispatched within 1-2 days |
---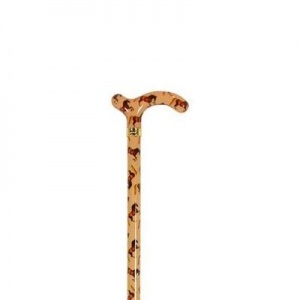 Features details from 'Whistlejacket' by George Stubbs
Handle's shape is more petite than the Derby handle
Strong and light smaller aluminium shaft
Body of stick can be adjusted in height
| | | |
| --- | --- | --- |
| | | Available, dispatched within 1-2 days |