What Is the Best Wood for Walking Sticks?
Wednesday, 6 October 2021 | Admin
Although many people recognise the colour of ash or chestnut wood, they'd be less likely to know about it's other properties. Walking sticks have been made from many different woods over the ages, but which one is really the best?
What Are Walking Sticks Made From?
Walking sticks can be made from a variety of different materials. Modern mobility aids are often constructed from aluminium, thanks to it's light weight and relative strength. However, traditional walking sticks were made from wood for a reason, and wood is still immensely popular for canes to this day.
What Is the Best Wood for Walking Sticks?
The most common woods for walking sticks are white beech, hazel, ash and chestnut. When choosing wood for a walking stick it is important to consider it's weight, durability, availability, workability, and, of course, it's appearance.
What Trees Make Good Walking Sticks?
WalkingSticks.co.uk features walking sticks made from a wide range of woods. Each wood has it's own individual benefits and aesthetics. Read on to find out more.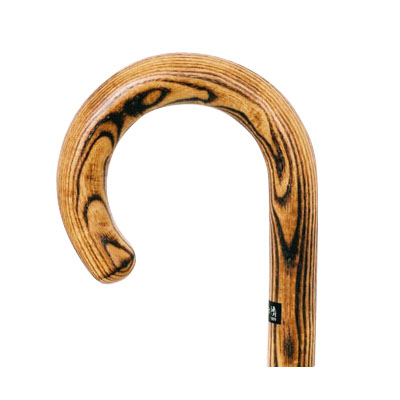 Acacia trees are found in Asia, Africa, Australia and the Pacific Islands. The wood sports a wonderful rich grain, and it is extremely resistant to wear and tear. The Scorched Acacia Crook Handle Walking Stick is sure to turn heads for many years to come.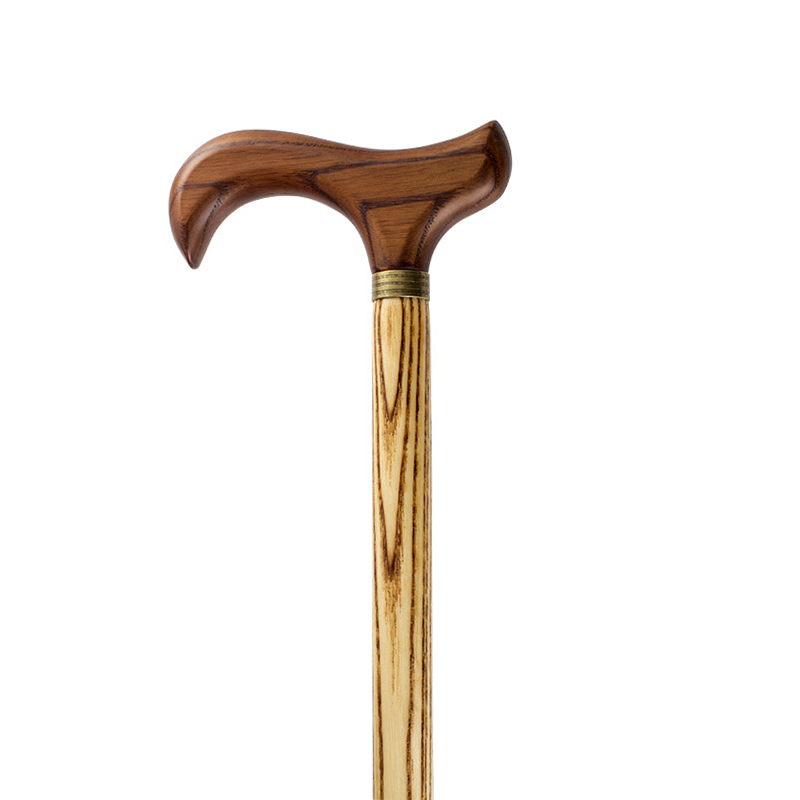 Ash wood is the traditional British walking stick material, known for its workability and shock-resistance. The silver-grey bark is usually left unvarnished, making for an attractive, textured appearance. The Ash Derby Handle Wooden Walking Stick displays this rustic, fine-grain excellently.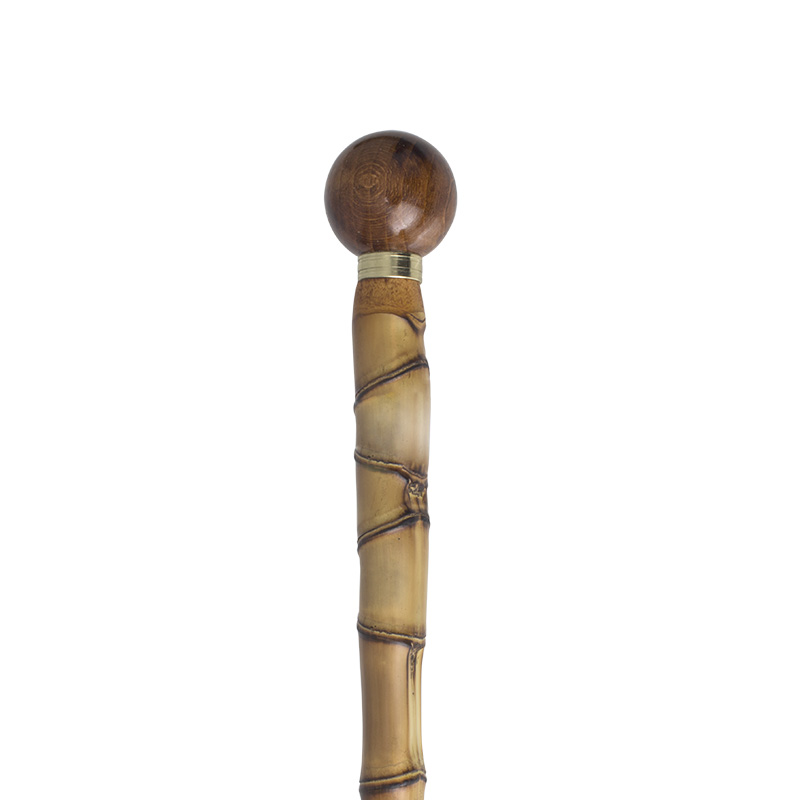 Bamboo fibres are two to three times stronger than timber, whilst remaining far lighter. This makes bamboo ideal for hiking or walking sticks as it is not only very durable but extremely easy to carry around with you. The Bamboo Wood Ball Cane makes an excellent lightweight cane.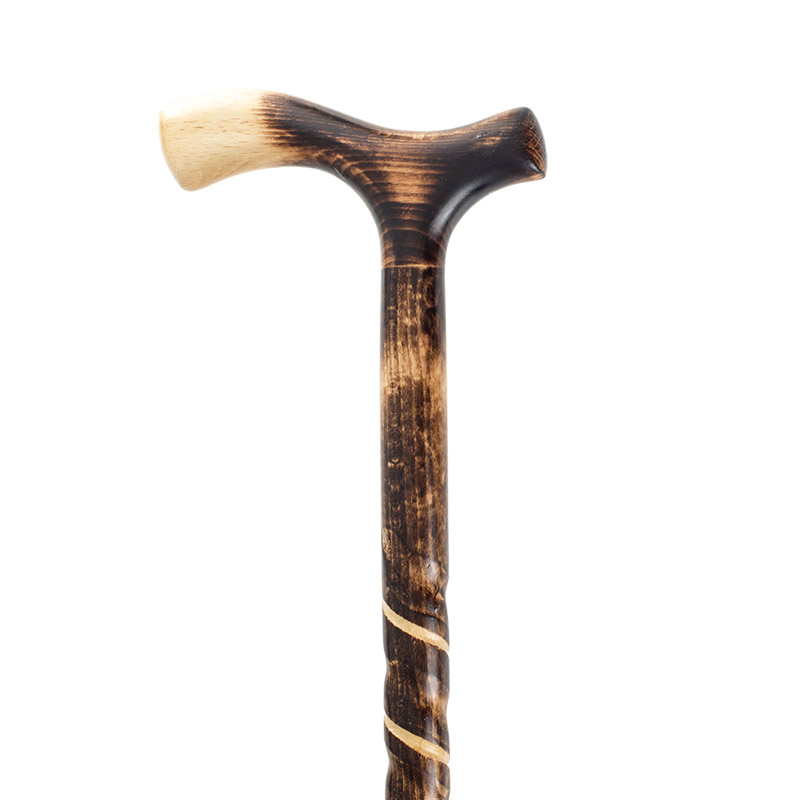 Wood from beech trees is used all over Europe for everything from boat building to musical instruments. It's a close grain, durable wood which also has some bendiness and flexibility. The pale cream colour makes it easy to stain different shades, and the fine grain gives it an elegant finish. The elegant Dark Twisted Beechwood Crutch Handle Walking Stick is a great example of craftsmanship.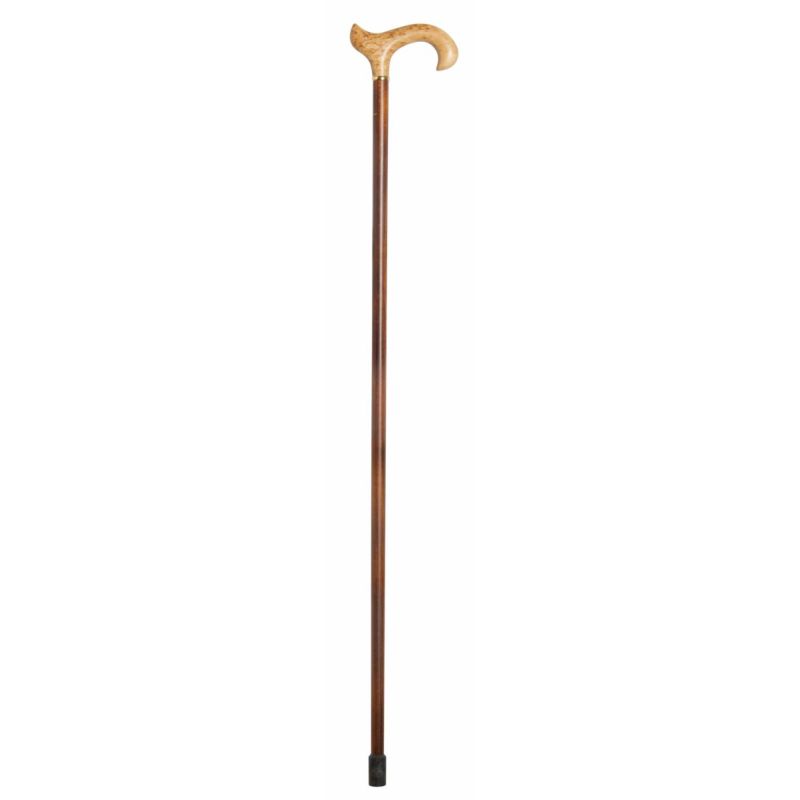 Birch wood is strong, rot-resistant and free of knots. The light colour gives it a contemporary appearance. The Gents' Birch Derby Cherry Stained Cane features a beautifully carved birch handle.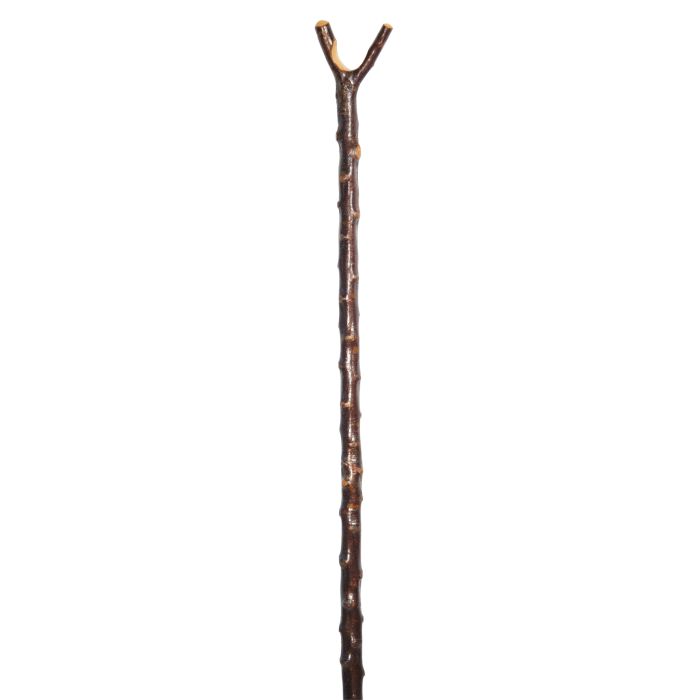 Blackthorn is a richly-textured Irish wood traditionally used to create shilleaghs, or fighting sticks. The blackthorn tree is short and stumpy, and pieces of wood long enough to create walking sticks are extremely rare. This means that canes such as the Blackthorn Thumbstick Hiking Stick are in extremely high demand.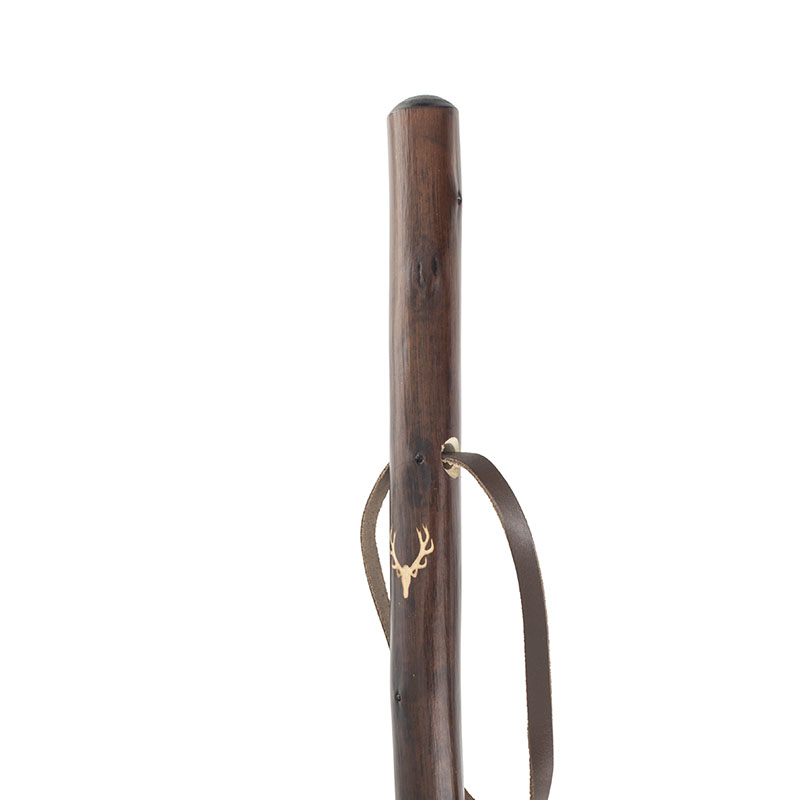 Wood from the chestnut tree is one of the most popular for walking sticks, as it is both robust and attractive. The chestnut tree was first brought to Britain by the Romans, and it has thrived here. The bark can be easily peeled back, as can be seen in this Chestnut Hiking Staff with Stag Carving, resulting in a smooth, high-quality finish.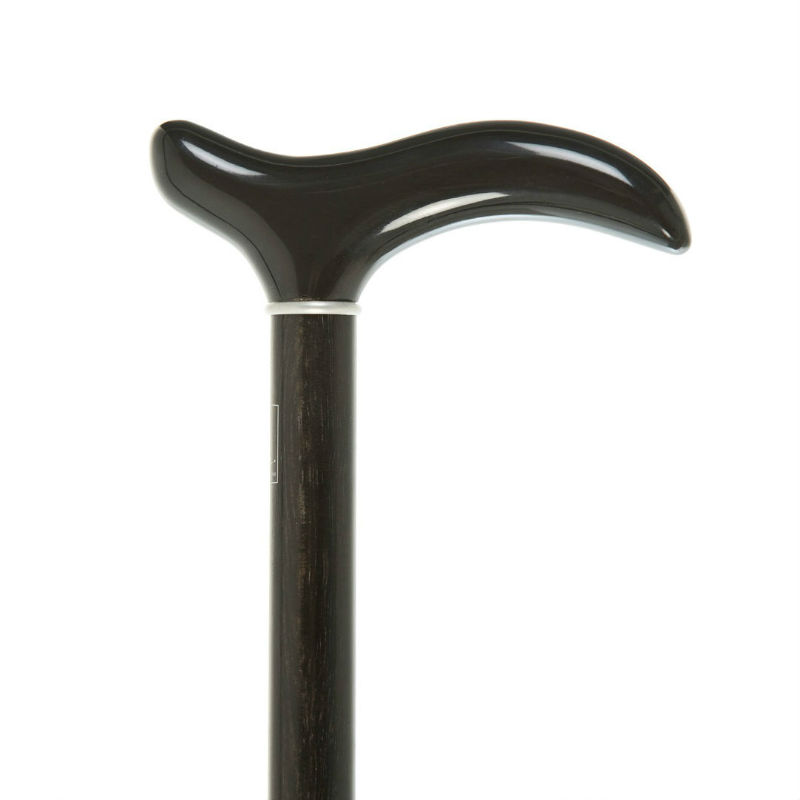 Ebony wood is luxurious, strong and dense enough that it sinks in water. When polished it produces a mirror shine, making it a beautiful and majestic wood for walking sticks. The Buffalo Horn Derby Handle Ebony Cane is ideal for any special occasions you have coming up.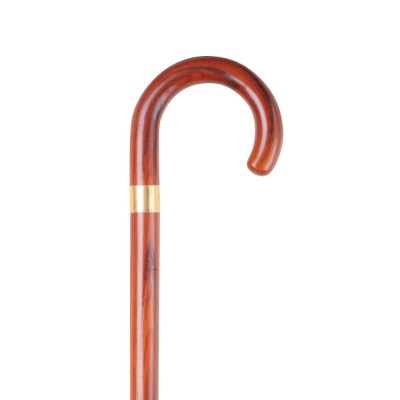 At WalkingSticks.co.uk we stock sticks made from some of the most unusual woods on earth, for instance cocobolo, elm, padouk and cherry wood. Each rare wood has its own advantages. For instance, the Collared Cherry Cane with Crook Handle is resplendent with the warm glow characteristic of the red wood.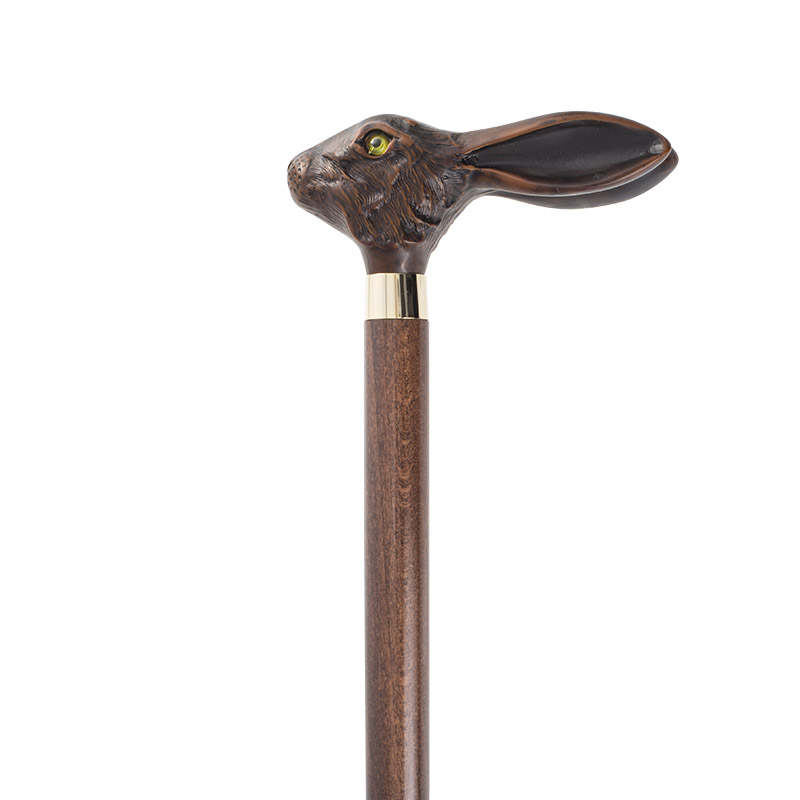 Many different woods count as 'hardwoods.' 'Hardwoods' are generally woods from deciduous trees, which are slower-growing and therefore develop a denser structure. These woods are tough and strong enough to support novelty handles, such as the one displayed by this Brown Hare Hardwood Cane.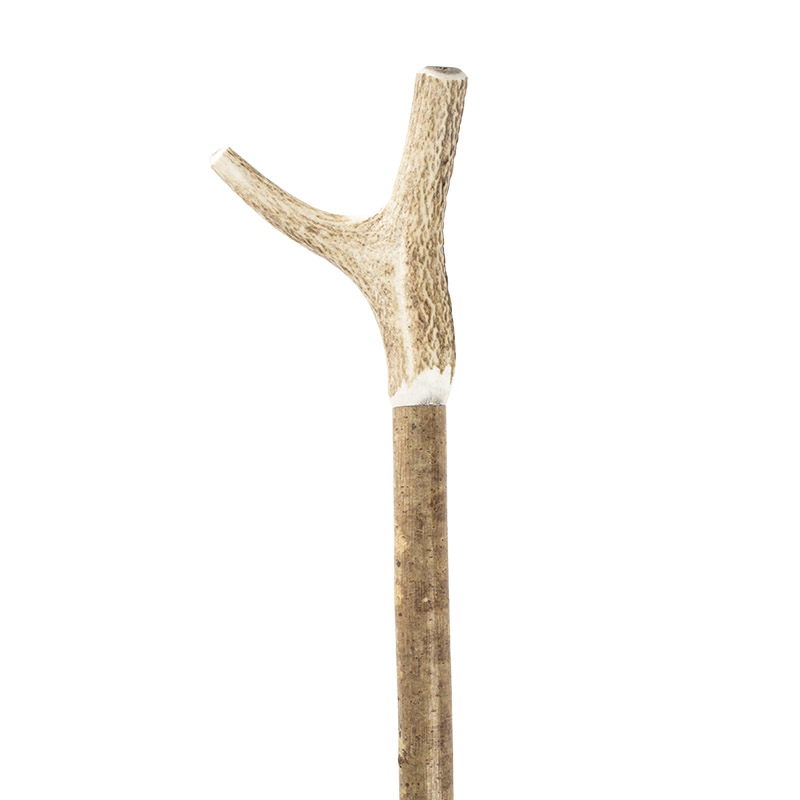 Hazelwood is highly regarded for its unusual sheen and texture.The tree has a magical reputation, supposedly possessing the power to ward off evil spirits. The wide variety of shimmering colours in the wood complements antler handles very well, as can be seen in the Antler Thumbstick Handle Walking Stick.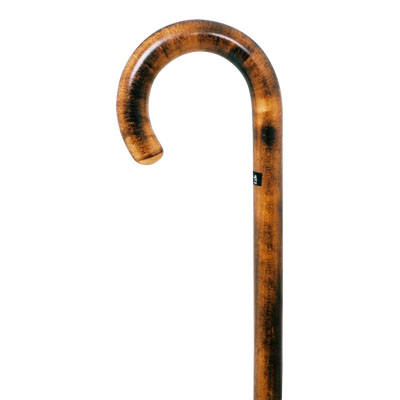 Maple wood is known for its strength and endurance. It is a favourite wood for the construction of furniture, but is also common in the manufacturing of baseball bats and recurve bows in archery, thanks to its stiffness. The Scorched Maple Crook Handle Walking Stick has been flame-scorched and polished to show the grain of the maple wood to the best advantage.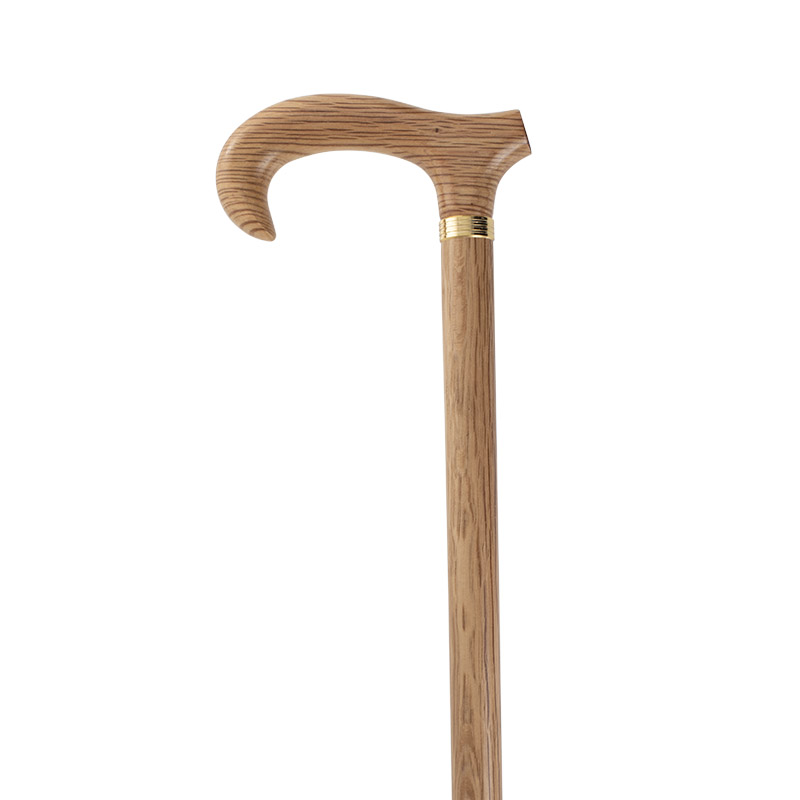 Many people say that oak wood is not only durable, it looks better with age. It is one of the most commonly used hardwoods, starting out its career as the planking material for 9th century Viking longships. It is rot-resistant, and features appealing grain markings when quartersawn. The Holm Oak Derby Walking Cane displays the attractive light colour and texture of the wood.
What Is the Best Walking Stick?
The "best" wood for a walking stick is dependent on your own personal taste. Each species has a unique look and set of properties. WalkingSticks.co.uk has compiled a list of the best wooden walking sticks to help you make a choice, as well as a helpful guide to wooden walking sticks.
Let Us Know What You Think!
Do you have a favourite type of wooden walking stick? Let us know in the comments, or find us on Twitter and Facebook!